Damask Love Live was filled with tons of projects – including several card designs that reflect my penchant for all things color and contemporary. With color in mind, we spent a big part of the day playing with my beloved Gelatos and using them to add beautiful vibrant shades with varying techniques.
One of my FAVORITE ways to use gelatos is by layering them with delicate, detailed dies. The final effect is amazing, but the process is incredibly easy. For this project with used the Delicate Dahlia die from Simon Says Stamps, which offers the perfect layering effect for this design.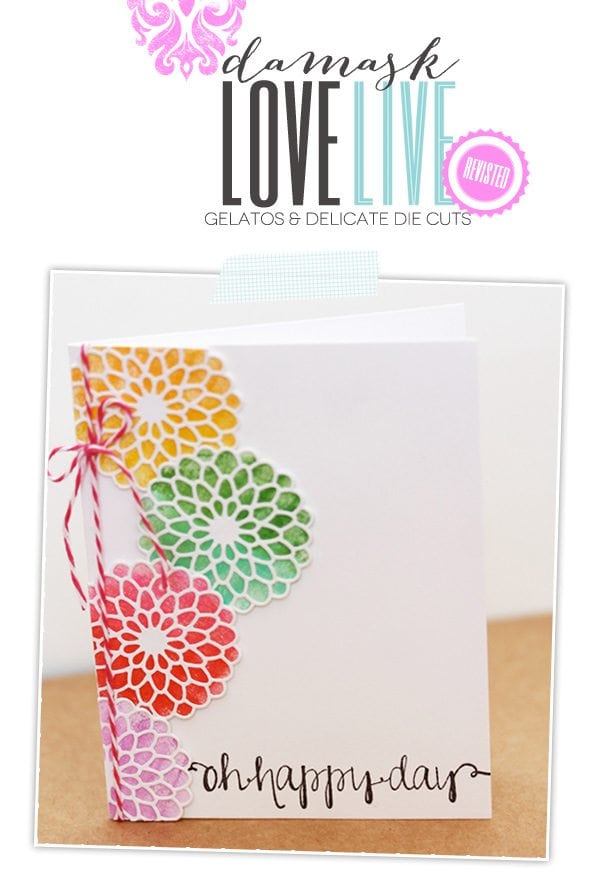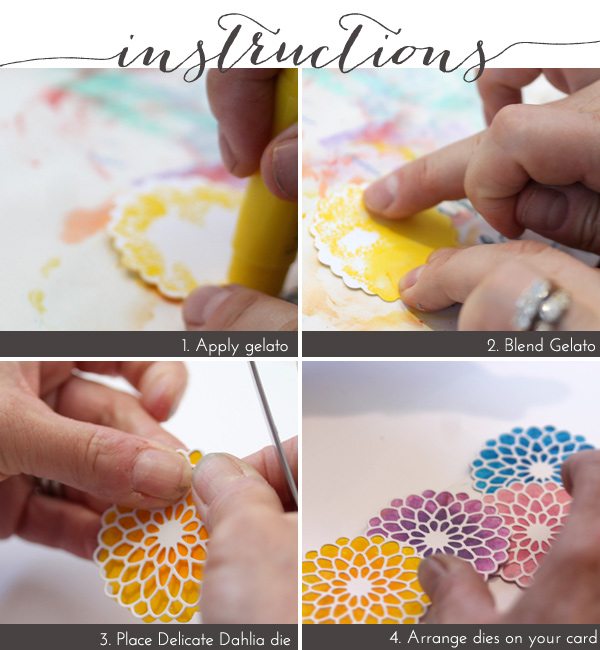 The added element of the Delicate Dahlia Die creates such complexity and sophistication, without much difficulty! Thanks to Simon Says Stamps for partcipating in this workshop and for sharing this awesome die with the participants!
TIP: when cutting this delicate die, use a metal shim to be sure that all the details cuts come out cleanly and easily!