That's right, girlfriends. Another installment of Craft My Flats is coming to a computer screen near you. If you don't like shoes…then what the heck happened to you as a child. Shoes are the solution to every problem. It's a fact. They are the universal bandaid…and if you add a little craftiness to your shoes, then you are the most awesome. If you craft some pineapples on your shoes, well…you have just won the day. How about we get started on winning the day.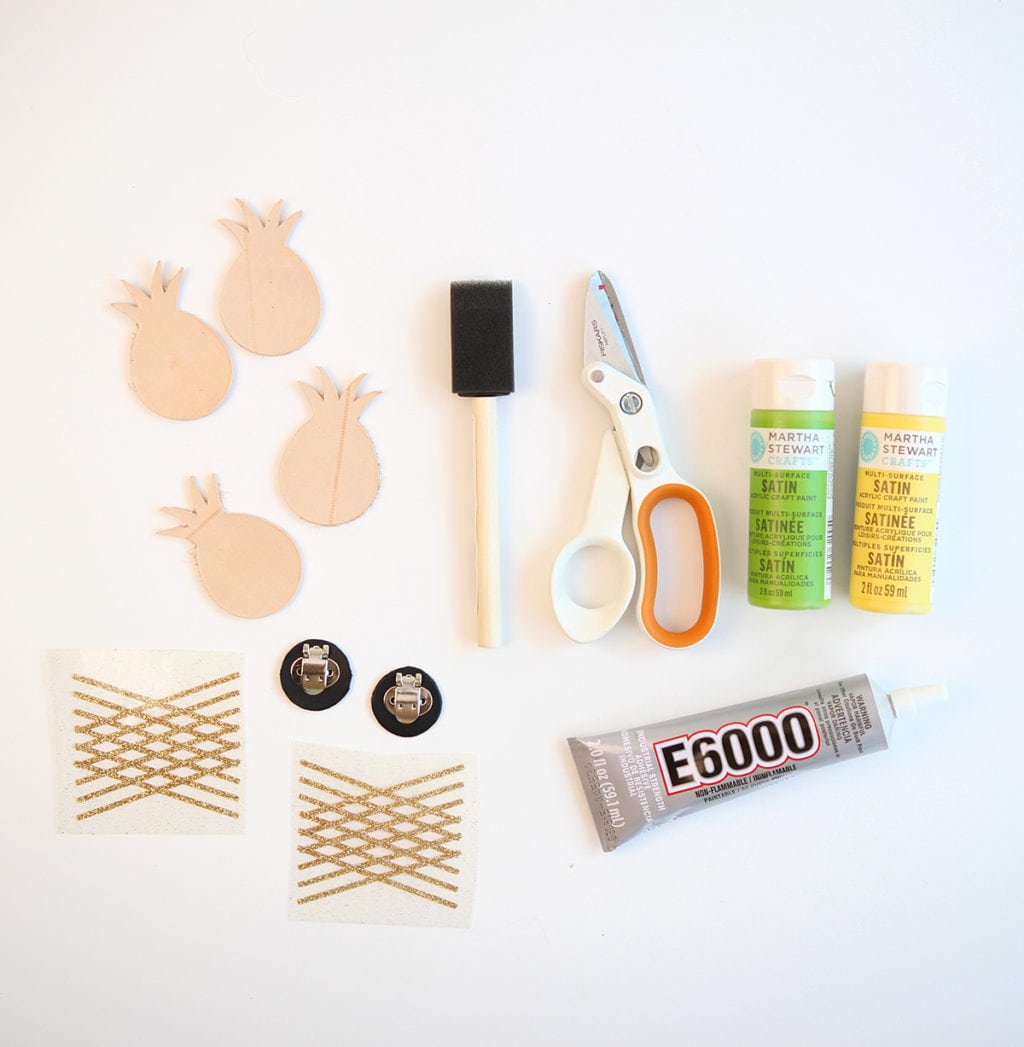 What you need:
Four pineapples shapes cut from tooling leather and glitter grid cut from gold glitter iron on. Both using the Cricut Explore.
Shoe Clips
Multimedia scissors like these.
foam brush
green and yellow acrylic paint
E6000 glue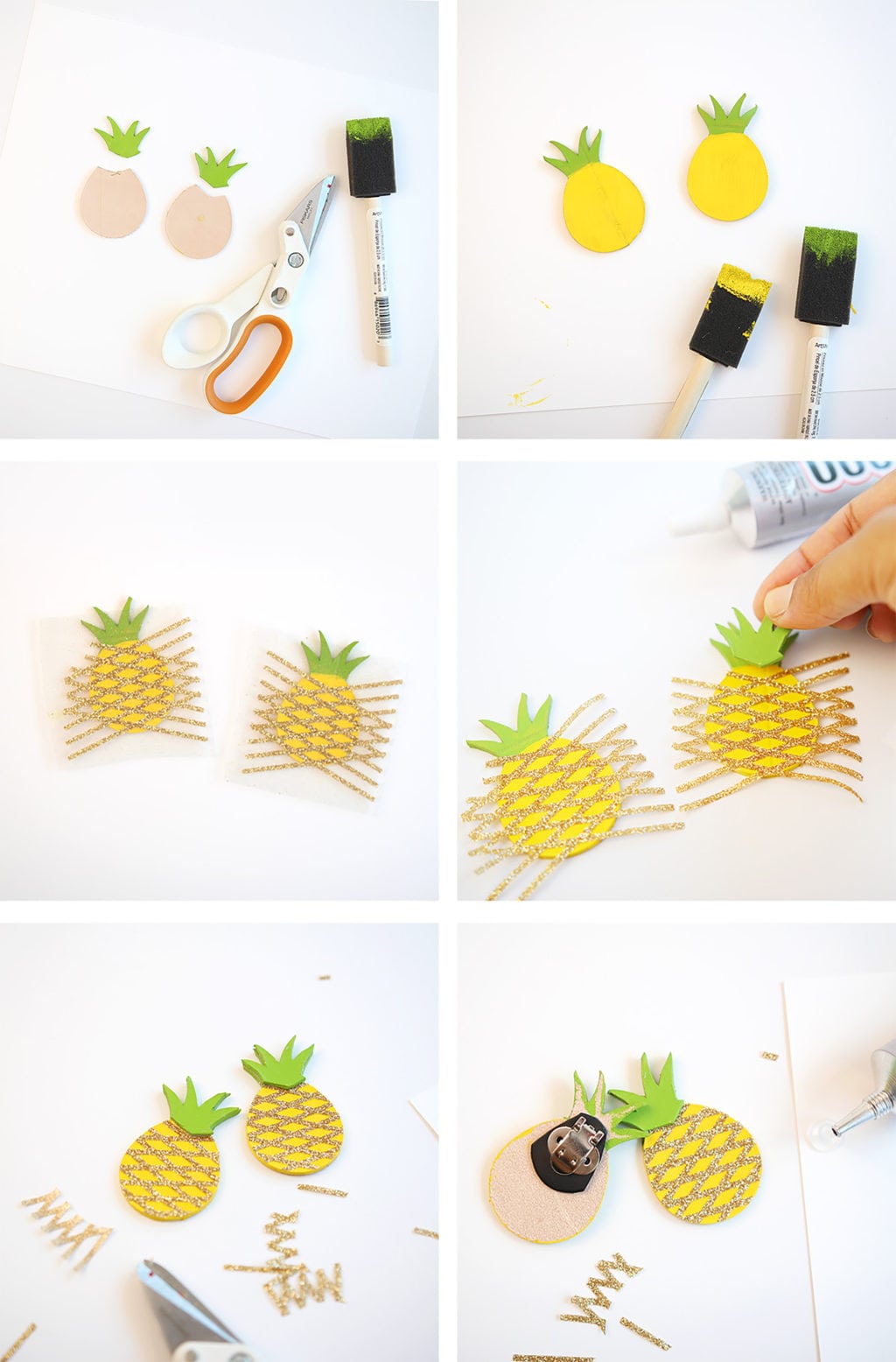 Trim the tops off of two pineapples and paint them green
On the other two pineapples, paint the bottom yellow and the tops green
On the intact pair of pineapples, adhere the glitter iron-on to the leather using a iron on dry setting to apply heat.
Use glue to adhere the green tops
Trim away the excess gold glitter iron-on
Adhere shoe clips with glue.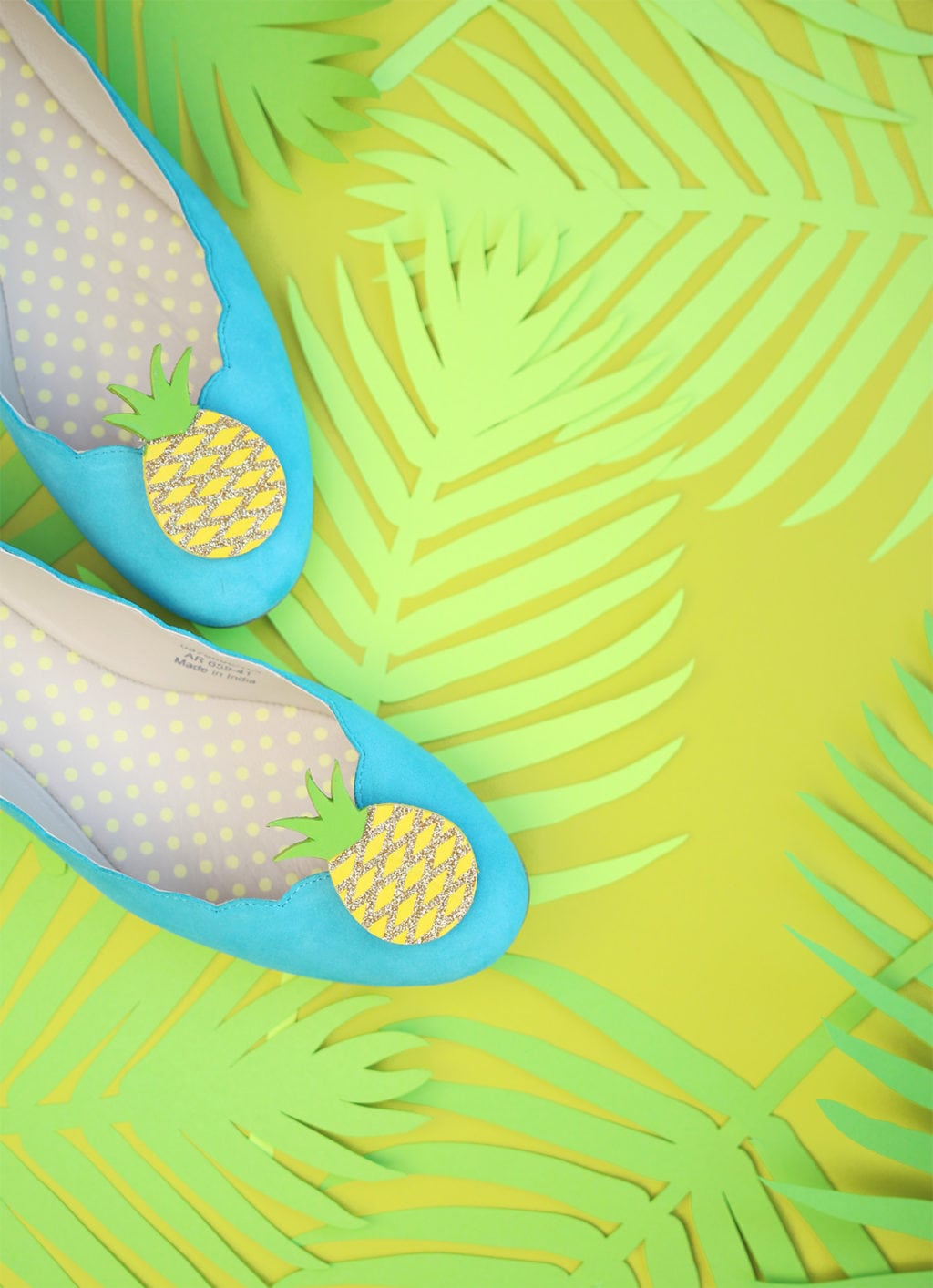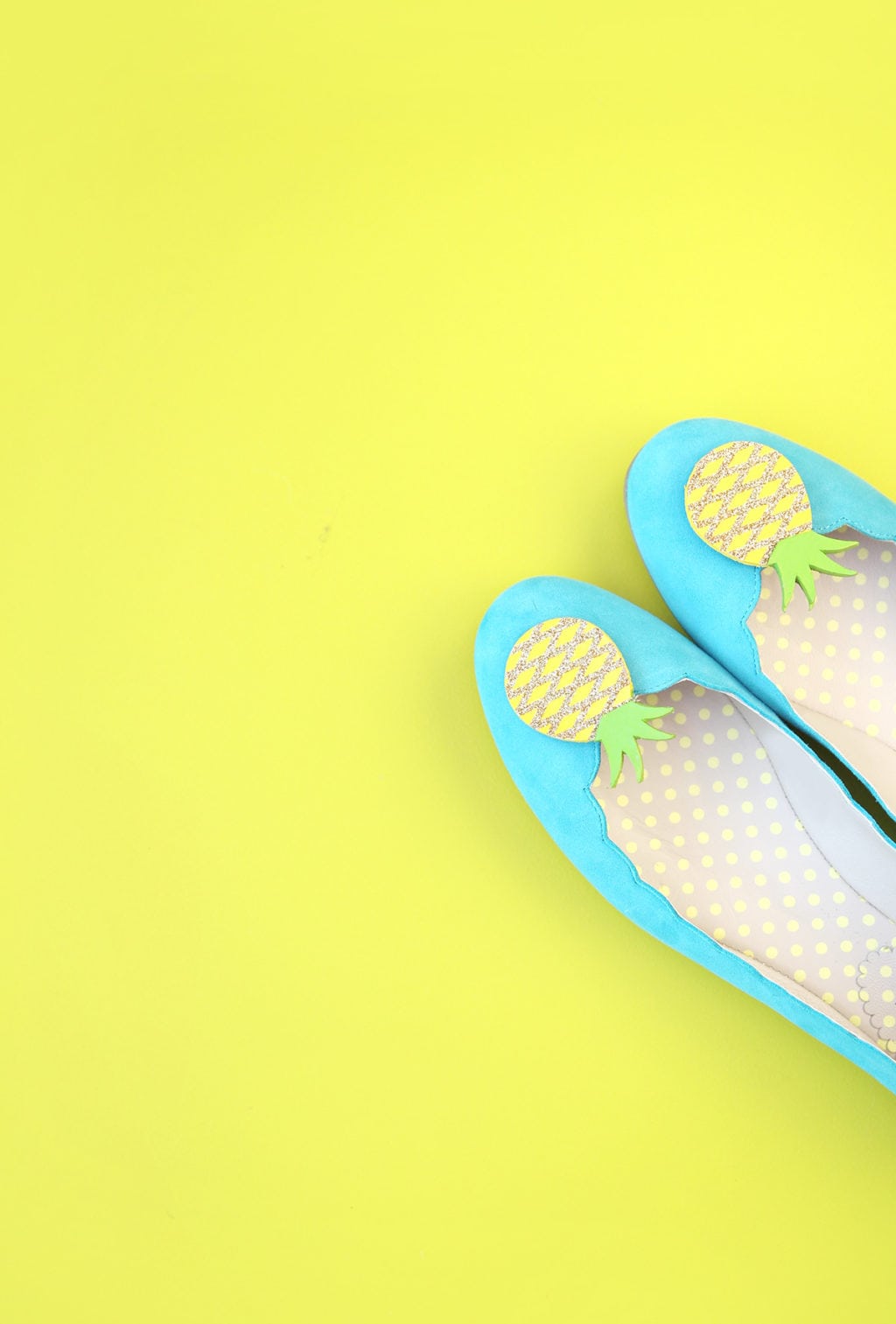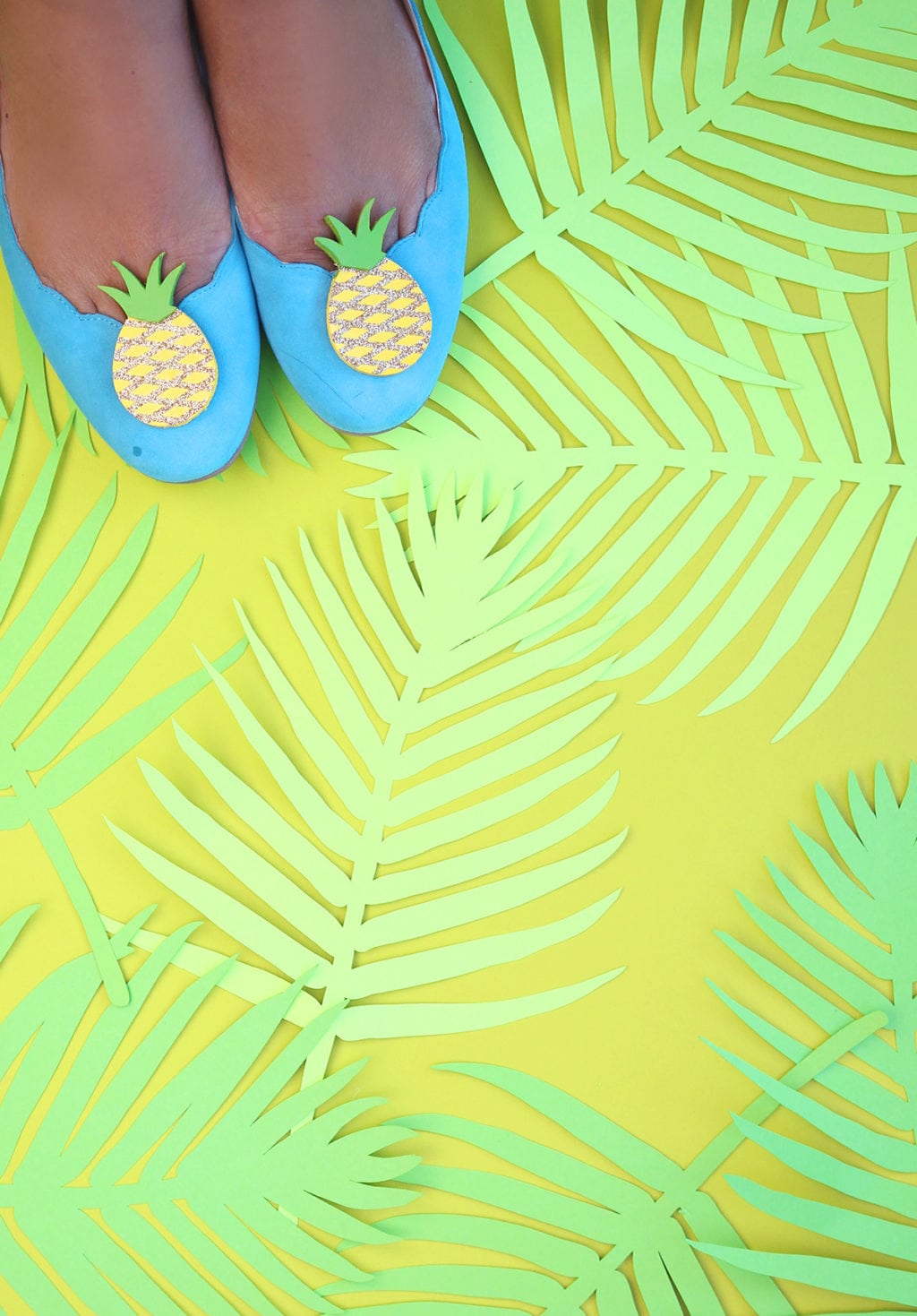 How cute are these! I am really loving how well the Explore cuts through tooling leather. It opens up a ton of options for creating wearable and durable DIYs.  Can't wait to hear what you think about today's shoe clips…and I'd love to hear guesses of what you think next week's shoe clips will look like!