Be honest. How many hours have you spent looking for your name on a bottle of Share-a-Coke? I've been on the hunt for "Amber" on a bottle of Share-a-Coke for more months than I care to admit. The funny thing is this: when I can't find "Amber," I buy a bottle with a name that is vaguely similar. I've purchased a "Share-a-Coke with Amanda" and a "Share-a-Coke with Ashley." Mind you, my name is neither Amanda nor Ashley so this strategy makes exactly zero sense. If I'm gonna to buy a bottle with someone elses name, I might as well for for "Share-a-Coke with William" or "Share-a-Coke with Bonquiqui (does that even exist?!)
Well, here's the good news, I don't have to hunt anymore. Turns out the Share-a-Coke site lets you customize your own 8oz glass bottle with your own name or a cute saying. It's great for that summer BBQ you're planning (Share-a-Coke with a Grillmaster, anyone!?) or for those of you with unique names (Bonquiqui, I'm talking to you, girl!). Let's a take a look at how I'm dressing up my Share-a-Cokes for this summer season!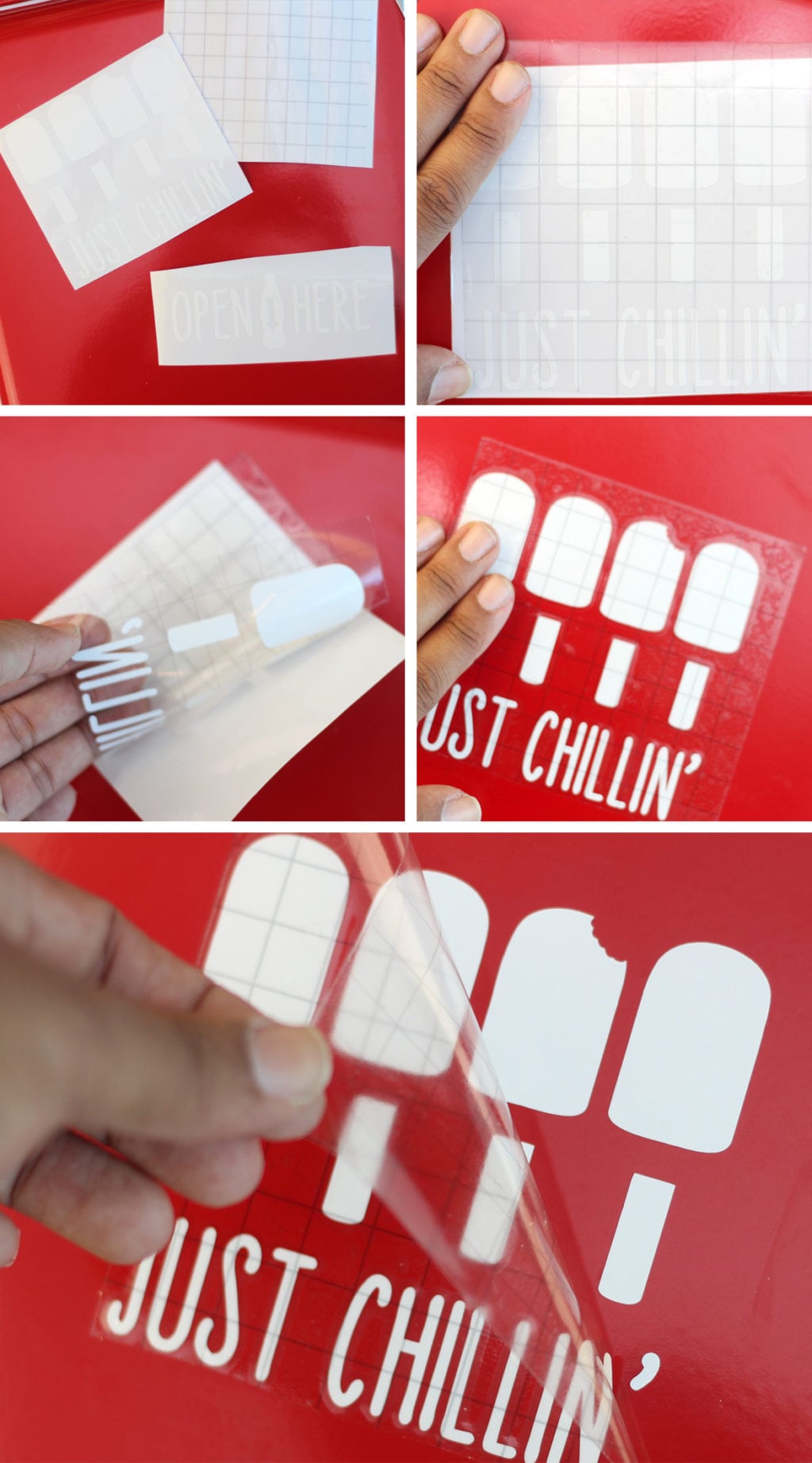 I picked up this vintage picnic cooler and dressed it up with crafty style. You can create an awesome, customized cooler for toting those Share-a-Cokes to all your sweltering summer soirees. I just added a little vinyl embellishment to a bold red vintage picnic cooler and it's ready to go!
I cut this design from white vinyl using my Cricut Explore. I also cut a small piece of transfer adhesive.
Place the transfer tape sticky-side-down onto the vinyl design
Peel back the transfer tape and the vinyl design should be stuck to it.
Place the design directly onto the cooler and rub into place
Peel back the transfer tape, leaving the vinyl adhered to the cooler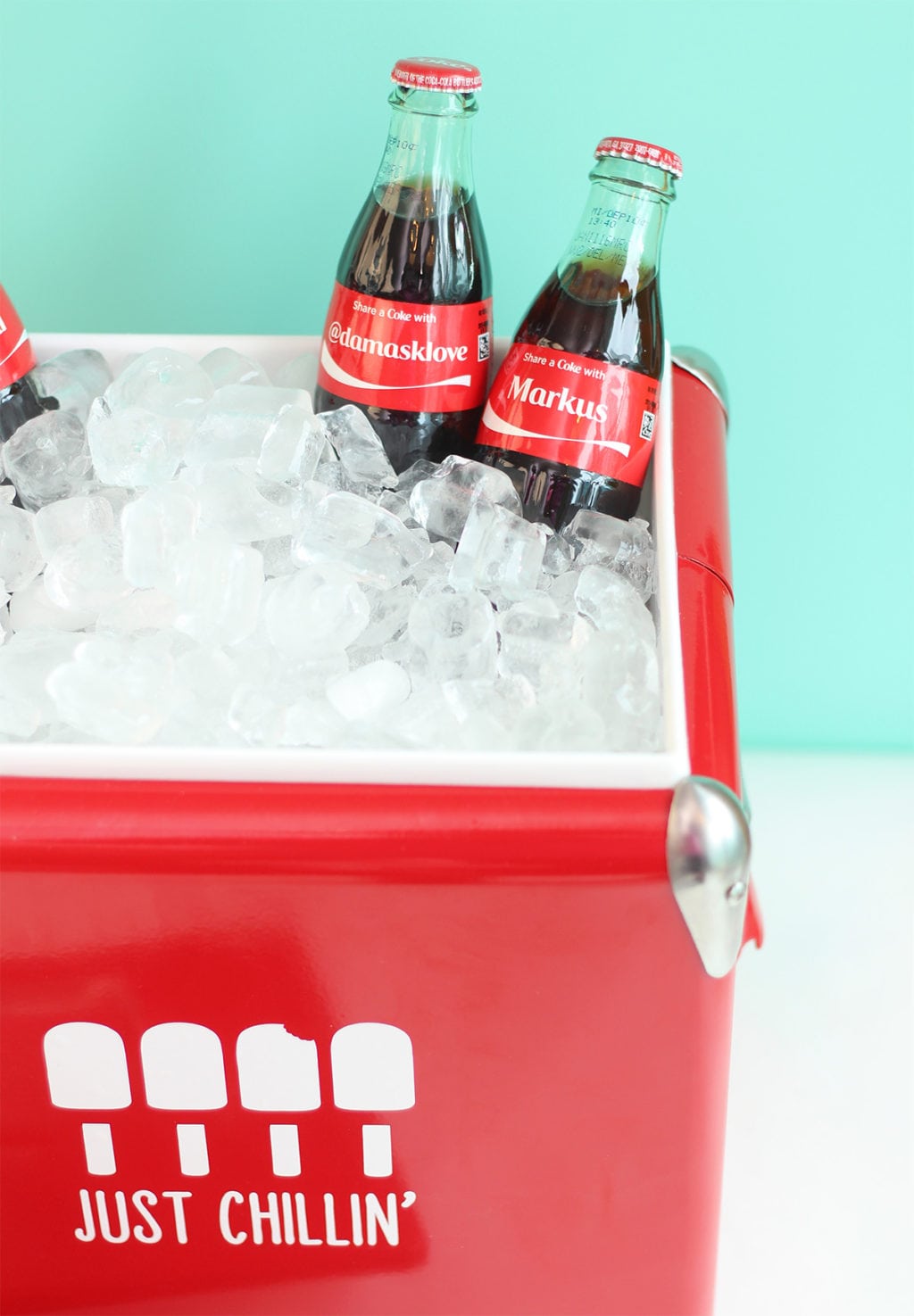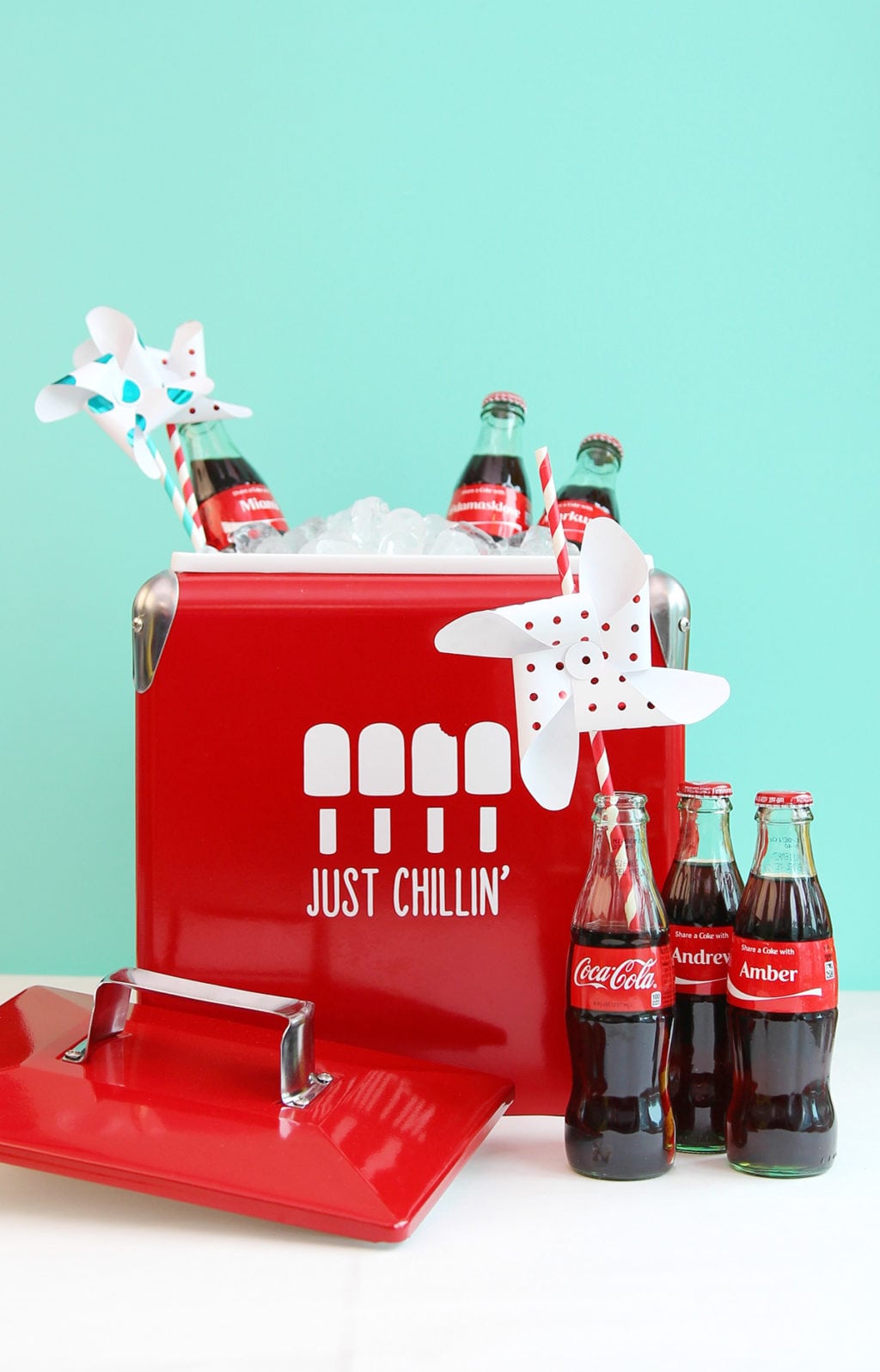 When it came time to customize my bottles, I made sure to make one for baby Markus, since the spelling of his name is one that I'm unlikely to find on shelves. I also added a few fun custom saying including my Instagram handle @damasklove and a special bottle for our city of Miami. As hot as it gets here, I'm sure the city of Miami would love to share a Coke with me.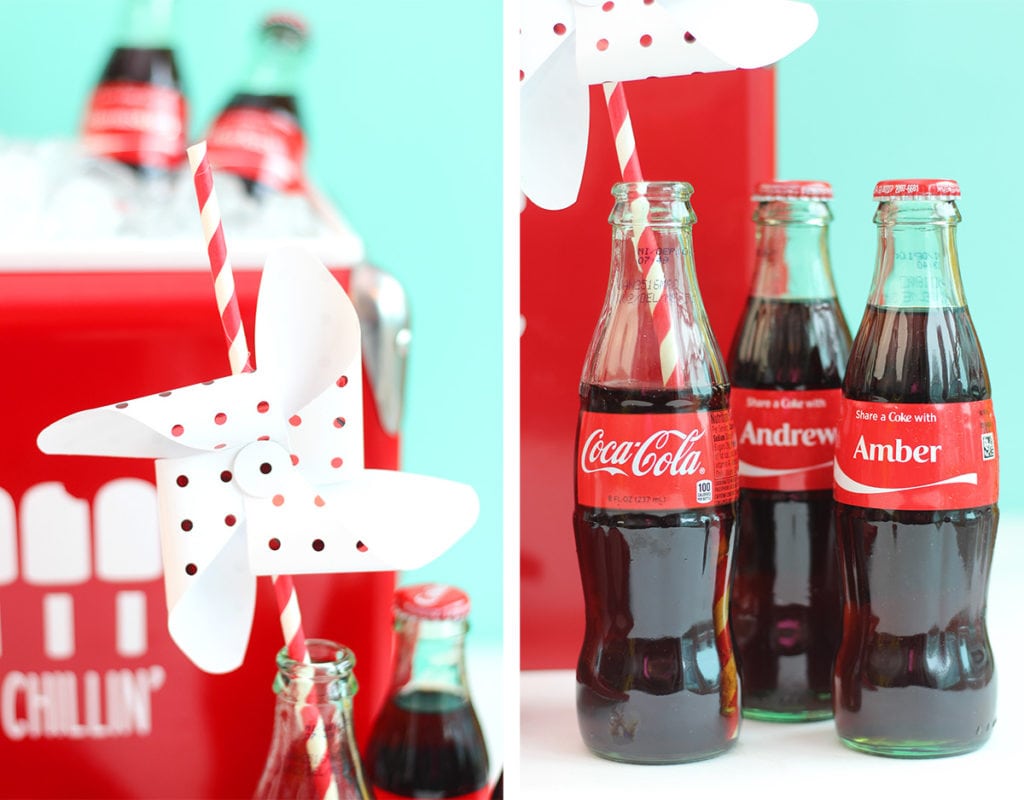 A few paper pinwheels are the perfect summertime embellishment for straws. Your friends are gonna love sipping their Coke through these playful straws. To make the straws, I used the We R Memory Keepers Pinwheel Punch Board to make 4" pinwheels, which I then glued to paper straws. Easy!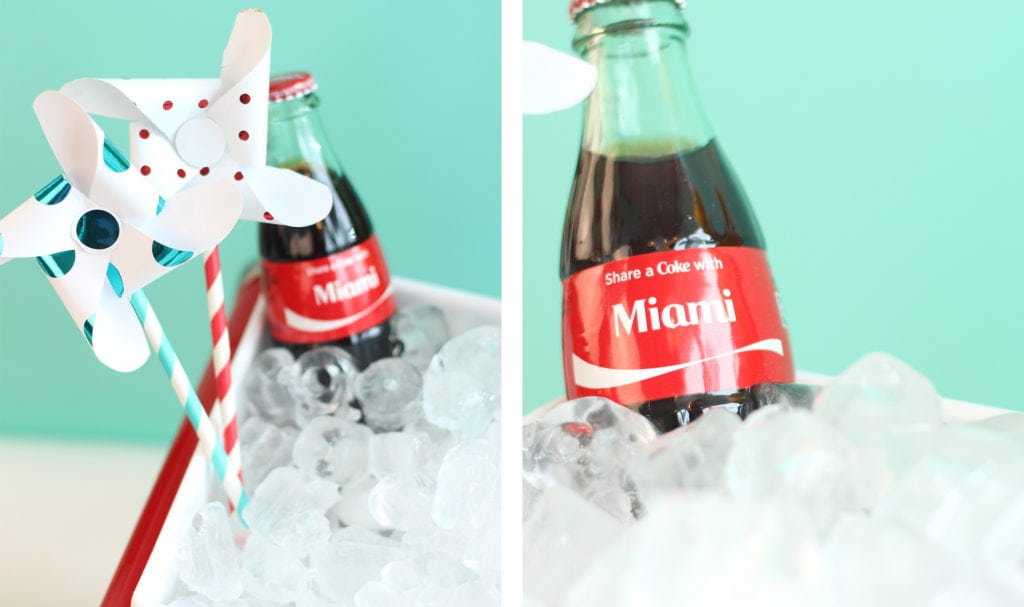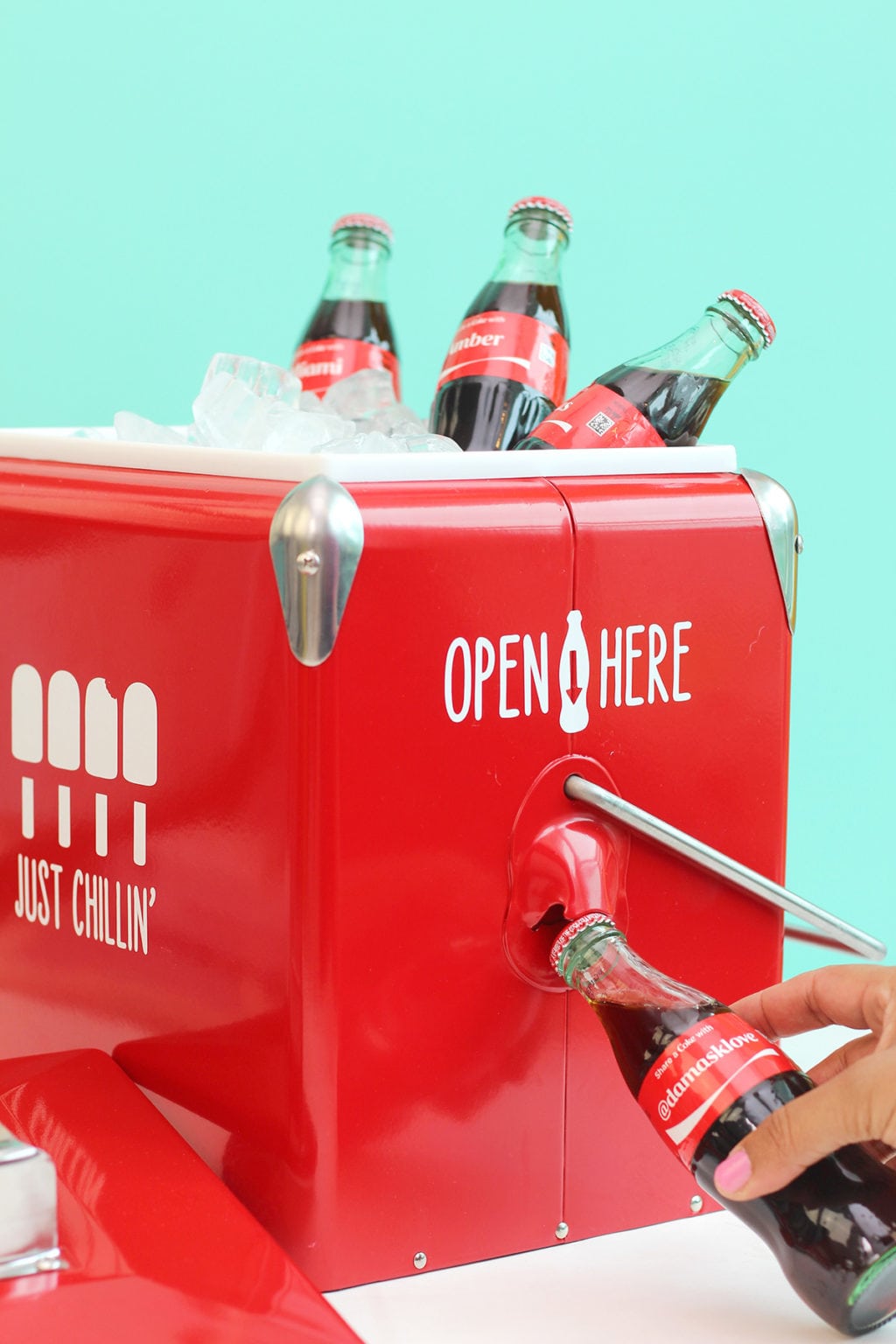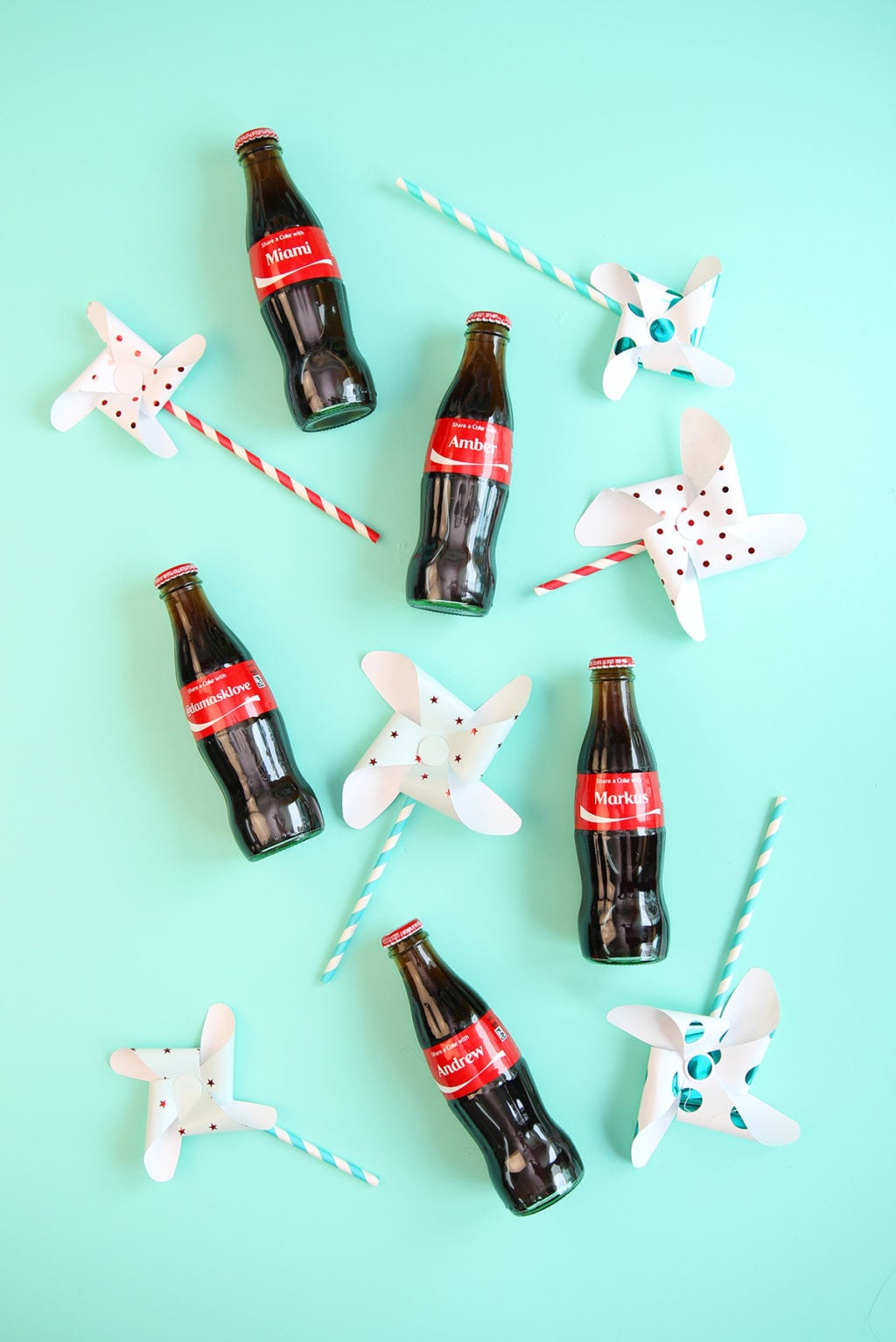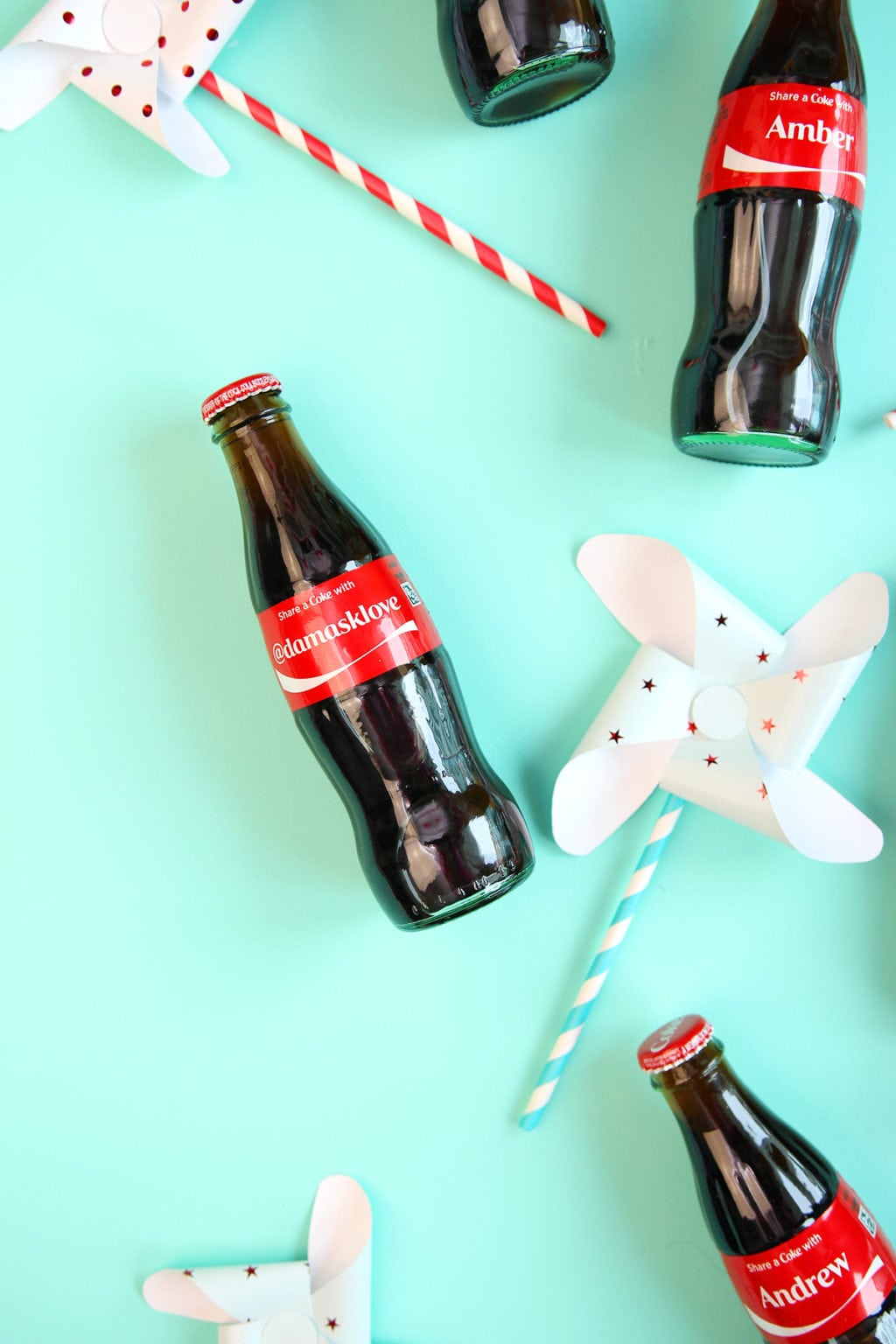 So now that I've given you my Share-a-Coke ideas, I want to hear how you would customize your own bottle? Would you add your name? A fun phrase? Tell me!
This post was sponsored by Coca-Cola through their partnership with POPSUGAR Select. While I was compensated to write this post about Share-A-Coke, opinions, ideas and wacky stories are all mine.