I don't know why I bother with lists. I write them down with huge attention to detail and then one of two things happens. 1. I forget the list at home so it does me absolutely no good or…2. I bring the list with me and completely fail to stick to the script. I go completely rogue. I call and audible. I ditch the plan…and in the end, I leave the store with way too many things having spent way too many dollars.
That's what happened here. I went to Michaels with a list. On that list were three things. Three things. I left with about fifty. Thats a discrepancy of 47 "things." Among those fifty things were two styrofoam half balls. I bought them for absolutely no reason at all …other than that gut feeling of "these would make something cool." (you can see how I quickly deviate from the list plan when I have totally irrational internal monologue like this going on). Turns out my internal monologue was spot on. Styrofoam half balls make for adorable beach balls that you can fill up with all sorts of beachy goodness. It's a cute way to the package up your summer. This beach ball is easy to make and would be an awesome welcome for summer houseguests. I'm picturing this sitting atop a guest bed with a fun, colorful beach towel and maybe a fruity cocktail? (It always comes back to cocktails, doesn't it?)
Here's the rundown on how to make this "Beach …in a ball" project.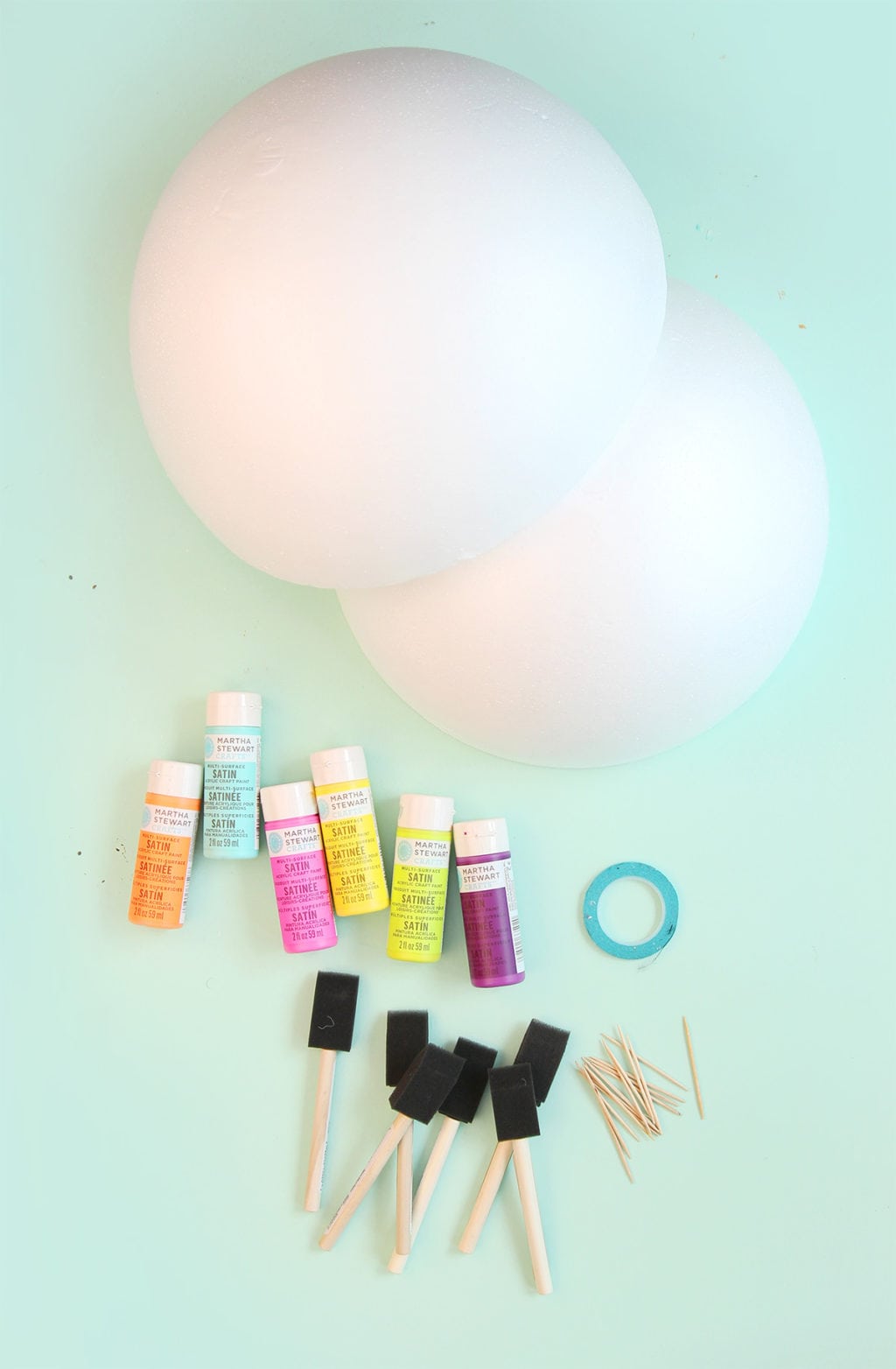 You will need:
Foam Brushes
Two 10″ hollow styrofoam half balls (you can pick these up at Hobby Lobby or Michael's)
toothpicks
Assorted bright acrylic craft paints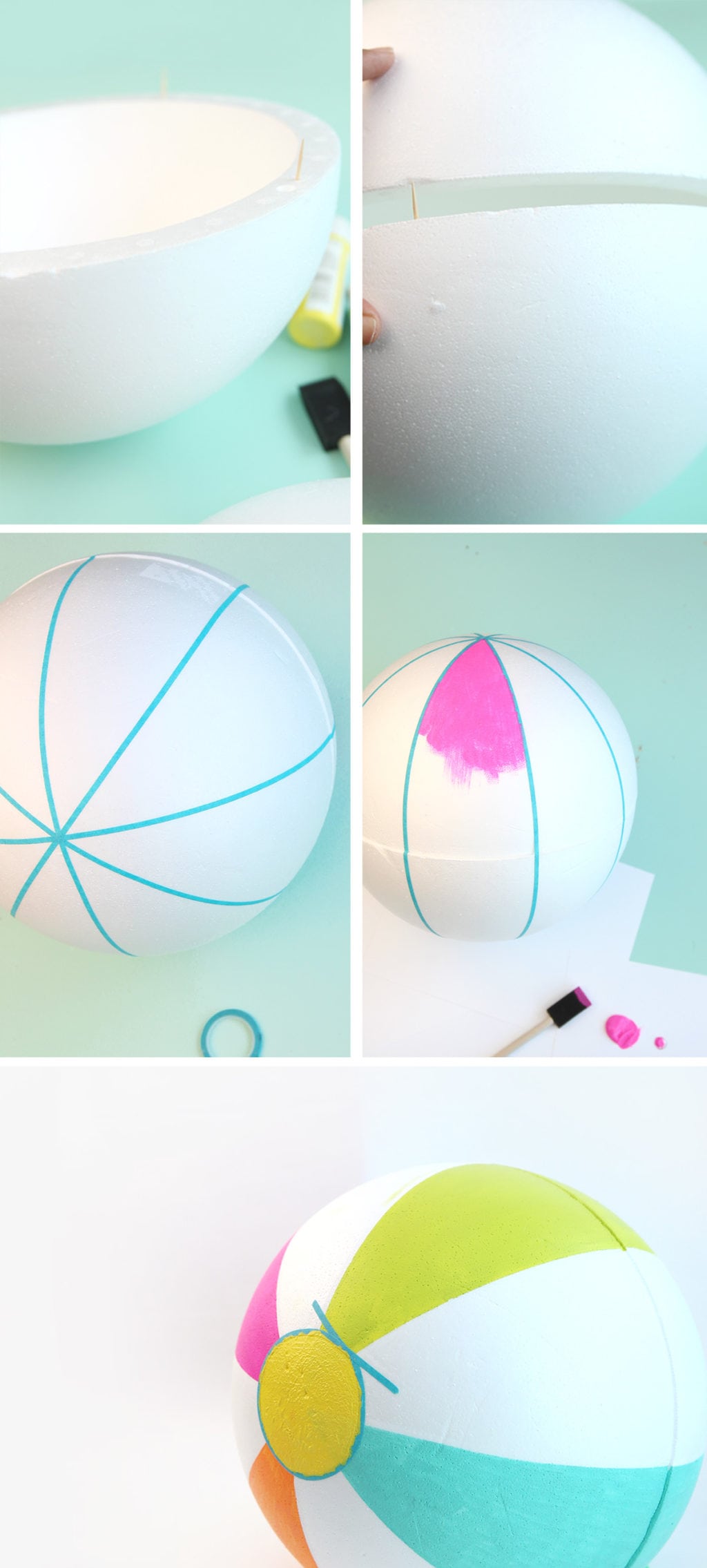 Insert toothpicks along the rim of the styrofoam half ball
Use the toothpicks to attach the halves together
Tape off wedge segments as shown
Paint every other segment
Once the segments have dried, tape off a circle on the top and bottom of the ball and paint.
When it's done and the paint is dry, the styrofoam ball has plenty of room inside to fill with summer time treats.