Back when I posted the baker's twine storage solution, lots of you offered awesome suggestions of craft supplies that could use a little organization in your craftroom. Cheryl Hutcherson must have been reading my mind when she asked about storage fo 6×6 patterned paper pads. Up until recently, my storage solution for patterned paper has been a pile…in the middle of the floor. Classy.
No mas! My patterned paper pads are all cozy and organized now, and I'm here to show you my system
Like most other crafters, I am a patterned paper hoarder. I just like to look at it and touch it. And now that I sound like a lunatic, let me show you how I organize this stuff.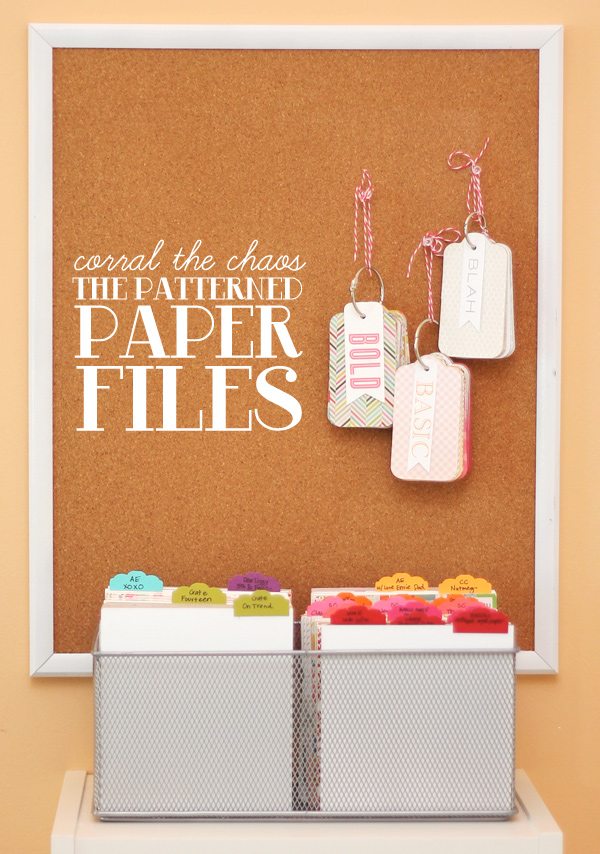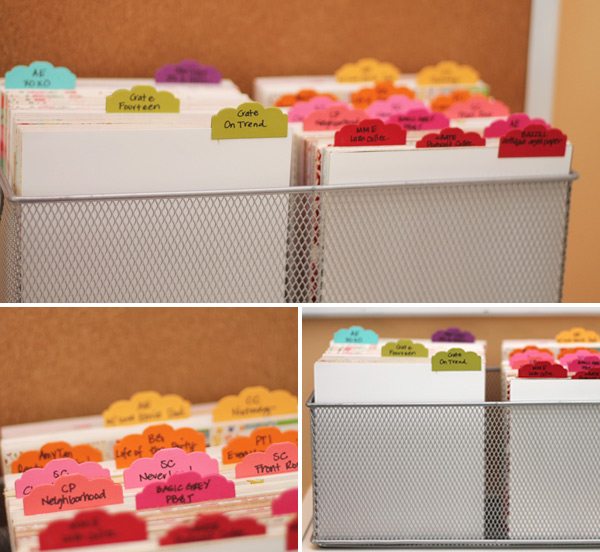 Since I am not a scrapbooker, 6″x 6″ patterned paper pads are ideal for me. Often, I even cut my 12″ x 12″ sheets down into quarters so that they'll fit into this filing system.
This silver mesh DVD bin from the Container Store is perfect and inexpensive! It fits two rows of paper pads across without being to snug or running the risk of marring the paper.
I use a rainbow of die cut tabs to divide the paper pads by manufacturer/collection name. This way I know what I have and can access it quickly. I find that having this visible system encourages me to use my patterned paper more.
With the paper pads all tucked in their bed, it's nice to have a system for seeing what I have – without digging through the file.  Enter: my beloved swatchbooks. Super cheap and so worth the extra 15 minutes it takes to create the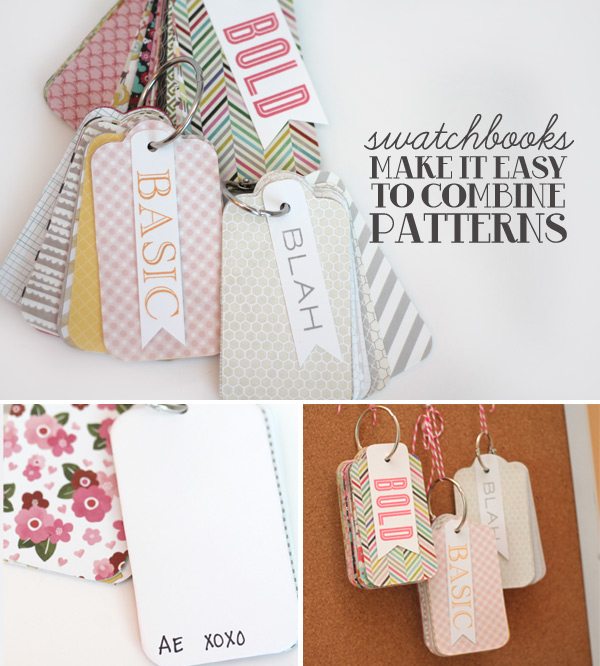 I have three swatchbooks, that I divide into "Blah," "Basic" and "Bold"…making it really fun and easy to combine patterns. To create these, I reached for my Fiskars Fuse! Remember how it can cut through 10 sheets of cardstock at once? Well – it only takes a few cuts to create a patterned paper swatchbook like this.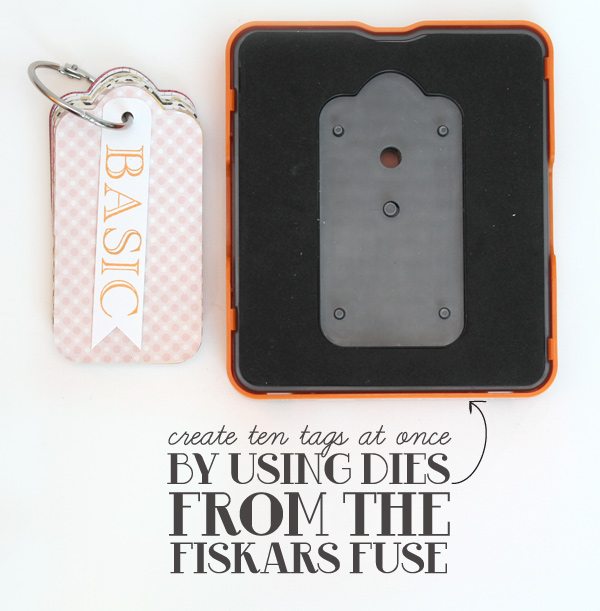 And with all this talk of patterned paper, it only makes sense that I would do a giveaway for the upcoming Online Card Class: Pattern Play. 

In the class, I'll be sharing my "Blah-Basic-Bold" approach to patterned paper in action – so I hope you'll join me!
If you love pretty patterned paper, grab your favorites and make the most of your stash. You'll learn tips & tricks for discovering clean & simple as well as advanced techniques. Pattern Play includes tons of card ideas…ALL with videos! The class runs March 18-23, but you'll have lifetime access to the content. Sign up now – only $16!