It's been a couple of weeks since I played along in a new challenge, so I thought I'd do something new by joining in on the current Color Q Challenge!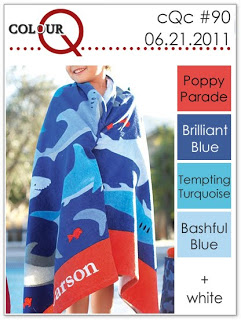 Now we all know that I love a patriotic color scheme, so this challenge is right up my alley!
Yesterday, I had the change to pull out some scrap paper and play with my stamps – something that I seldom do. Usually I sit down with a sketch or plan in mind. This time, I just tried out different sets that hadn't been inked yet.
While playing with the PTI 2010 Anniversary Set – Botanical Silhouettes…I realized that the dandelion image looks a heck of a lot like fireworks!!!! I don't know about you…but this is the kind of thing that makes me so excited!!!
I added a little glitter and some Stickles to the images to make them extra fireworky!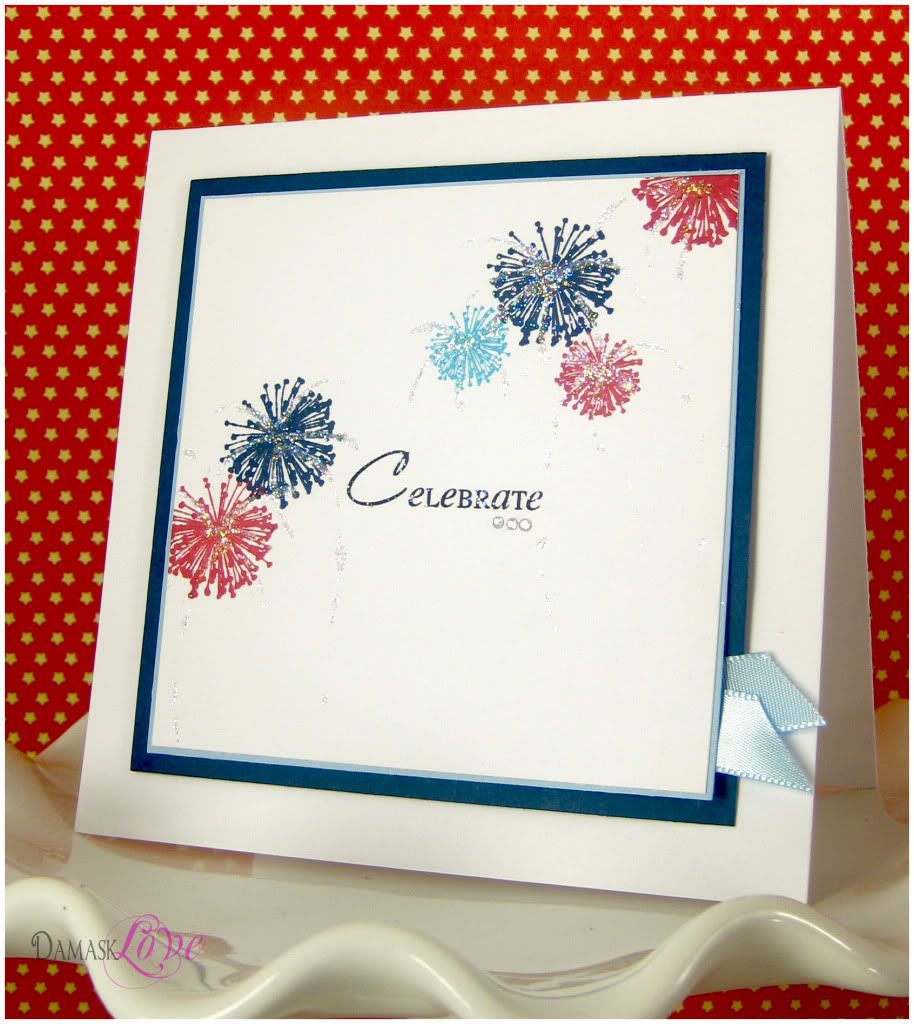 That's it for today, friends! Have a great day!
Supplies:
Stamps: PTI (Botanical Silhouettes, Make A Wish)
Paper: PTI (Enchanted Evening, Spring Rain, white)
Ink: Jenni Bowlin (Cough Syrup, Spice Tin); Stampin Up (Tempting Turquoise); Ranger Archival Ink Jet Black
Other: Spring rain satin ribbon, 2mm adhesive rhinestones, Stickles, Sparkle N Sprinkle Sparking Snow Glitter