I don't know about you – but I loves me a party.
Any.
Kind.
Of.
Party.
I spend way too many hours planning parties in my head. Parties that may or may not ever happen. This is starting to sound a little pathetic.
Well, luckily, as a member of the Clear and Simple Stamps I get crafty and create all sorts of pretend parties.
For quite some time, I've had this idea of an ABC Baby Shower…but with no one in the pipeline to have a baby, it was gonna be a while before this party idea came to life. That is of course, until these projects happened….
Welcome to my own little "B is for Baby" Baby Shower Ensemble…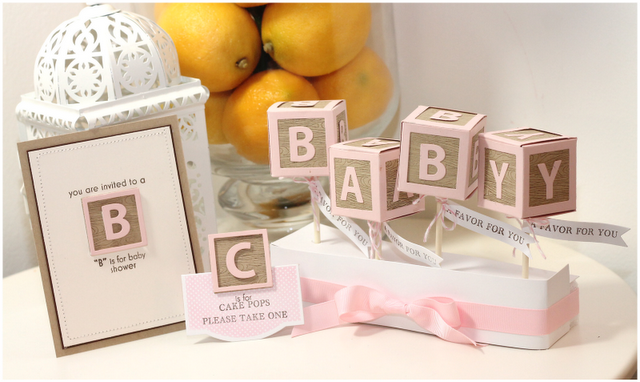 I pulled out my Shapes: Cube die, along with the Square dies and created the world's most adorable little baby blocks! To make things super duper realistic, I stamped a piece of kraft cardstock with the woodgrain stamp from Background Basics 1 and placed it in the window of each side of the cube.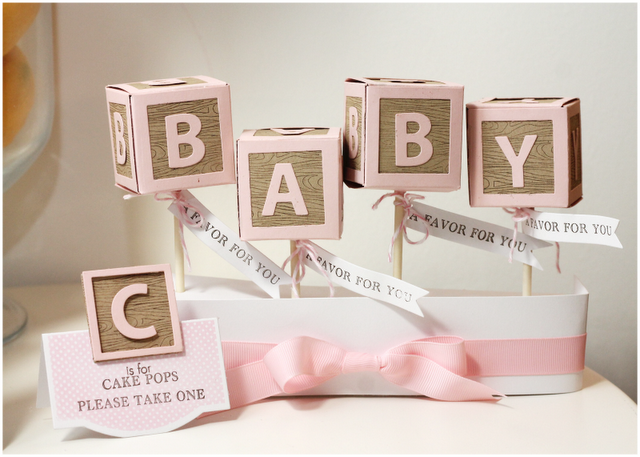 I'm especially excited about the little label I created using the largest of the
Toppers
dies. I simply trimmed a bit of the bottom off to create a flat edge. The "Cake Pops" and "Please Take One" sentiments are included in the
Favor Flags
set.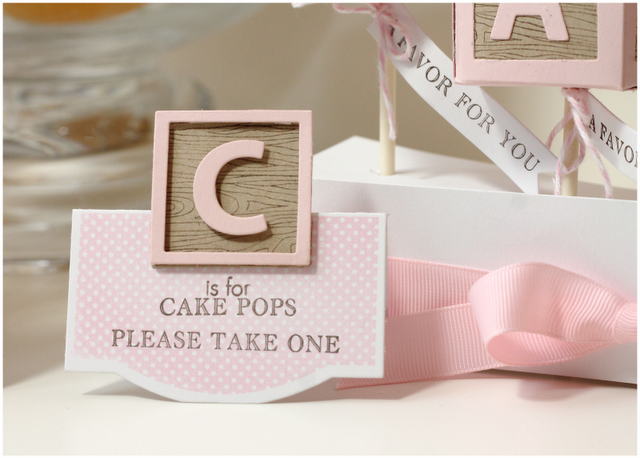 Here's a closeup of that label – just in case you want to sit back, relax and look at it in supersize.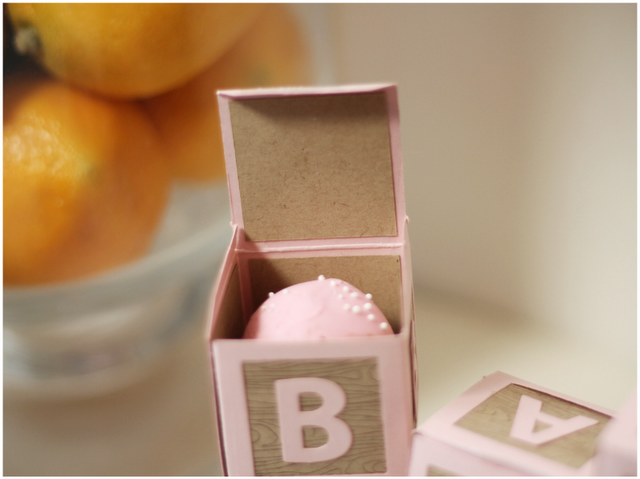 And, just in case you are wondering – yes,  I really did fill those Cube boxes with cake pops that I picked up from Starbucks – which happens to be a stone's throw from my front door (read: very dangerous).
Now, before I wrap up, let's all take a moment of silence for those four cake pops. I ate them …all four….in one sitting…they were delicious.
R.I.P.  Cake Pops
Time for you to visit the rest of the design team to see what fabulousness they've created for your eyes!
Stamps: Background Basics 1, Punny Baby, Favor Flags, Toppers Fillers
Ink: I'm a Princess Pink, Dish all the Dirt Brown
Cardstock: Kraft Like a Rockstar, I'm a Princess Pink, A Blanc Check
Dies: Cube die, Toppers die collection, Favor Flags Dies