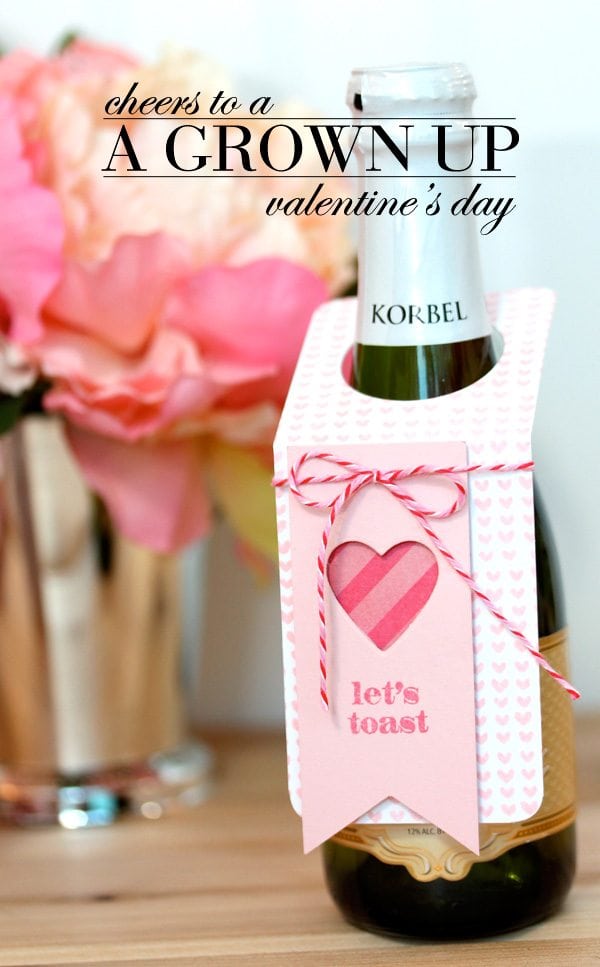 I said that I wouldn't give out candy this Valentine's Day. I'm sticking to my guns on that one. Lucky for you and me, champagne is not in the "candy" category. It is in the "delicious & awesome" category. Turns out that champagne is also in the "perfect Valentine's day gift" category
For today's CASE Study Challenge, we are revisiting this gift ensemble that I made back in August.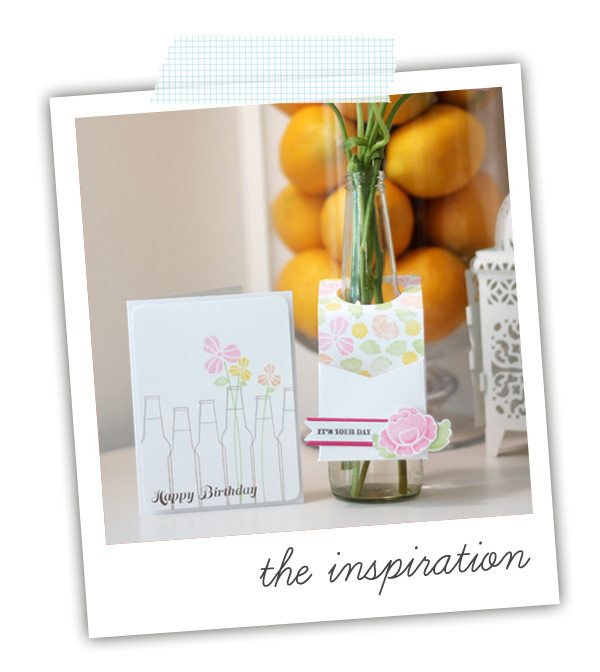 When I created this original ensemble, I was inspired to use the Clear and Simple Stamps Bottle Tag die in a different way. With that in mind, I created today's ensemble which…if you ask me…is tons more fun!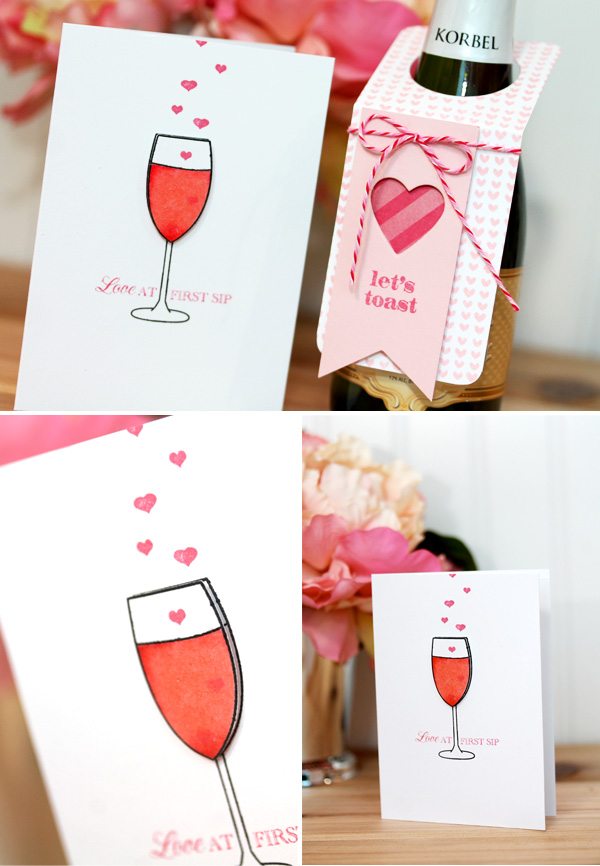 How fun would it be to pass out splits of champagne as Valentine's day favors…for the 21 and up crowd only, of course! To add some V-Day flare to my bottle, I created a miniature bottle tag by simple die cutting a circle into a strip of cardstock.
The coordinating card seemed too perfect to pass up.  See those heart bubbles?! I sort of love those.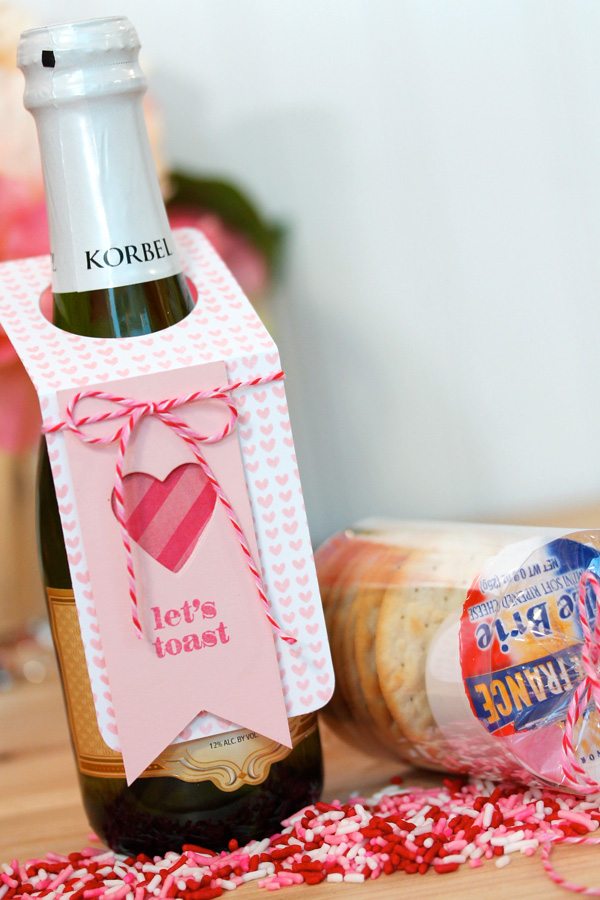 Now if you really wanna show out and make this gift ensemble special – add a little package of crackers and cheese! I found some mini containers of brie at the grocery and thought they were the perfect pairing for this project! I wrapped the brie and crackers in some cellophane, then finished it off with some festive twine.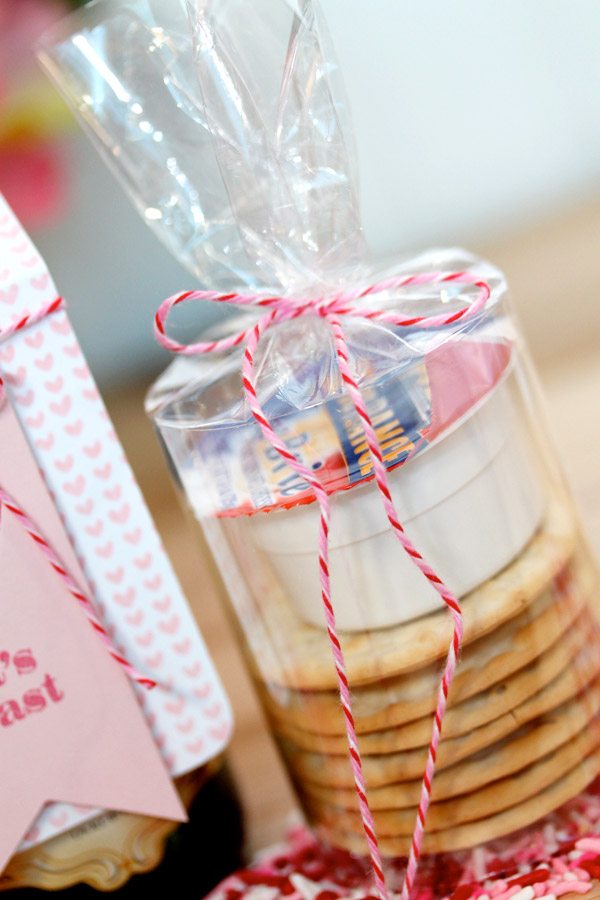 And when it's time to sip your champy…break out a stripey straw. I can promise you this…stripey straws make champagne taste better, not to mention, you look way cool.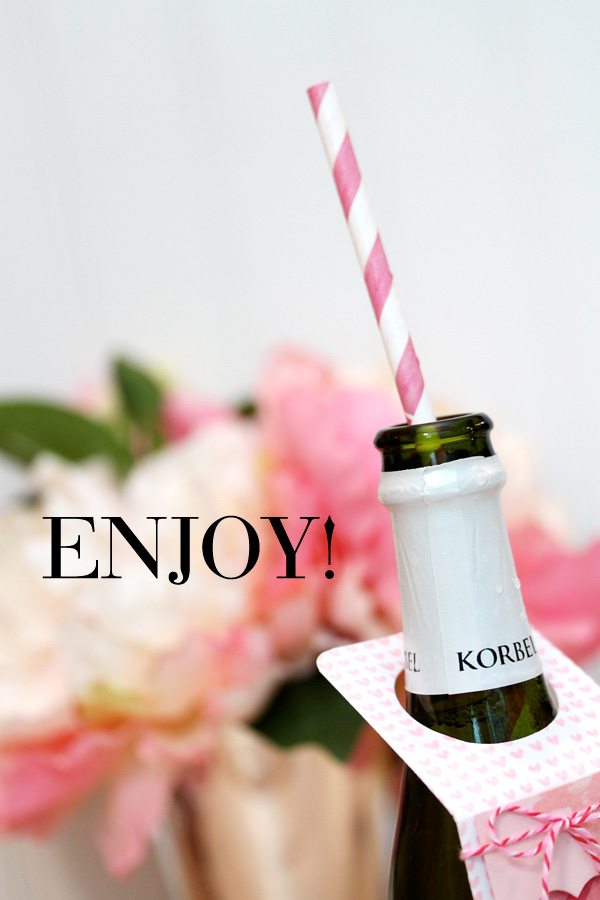 SUPPLIES
Clear & Simple Stamps Hearts Plus | Clear & Simple Stamps By the Glass | Clear & Simple Stamps By the Glass Sentiments | Doodlebug Twine Valentine Collection