This week, I had to get involved with the brand new CAS-ual Friday challenge.
I have been counting down the days until the launch of this challenge site. I am so excited about their fabulous design team and the wonderful clean and simple challenges that will come our way every Friday!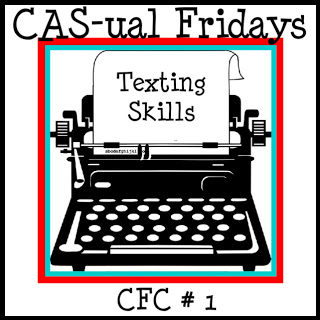 Before I show off my project…a little disclosure: I am a grammar junky.  You could regale me with talk of split infinitives and gerunds well into the evening hours.  I know…I just earned another 100 nerd points!
When I saw the theme for this week's CAS-ual Friday challenge, the grammar-lover in me got to thinking.  I thought it'd be fun to create a card with a little elementary school flair – lined paper, vowels and all!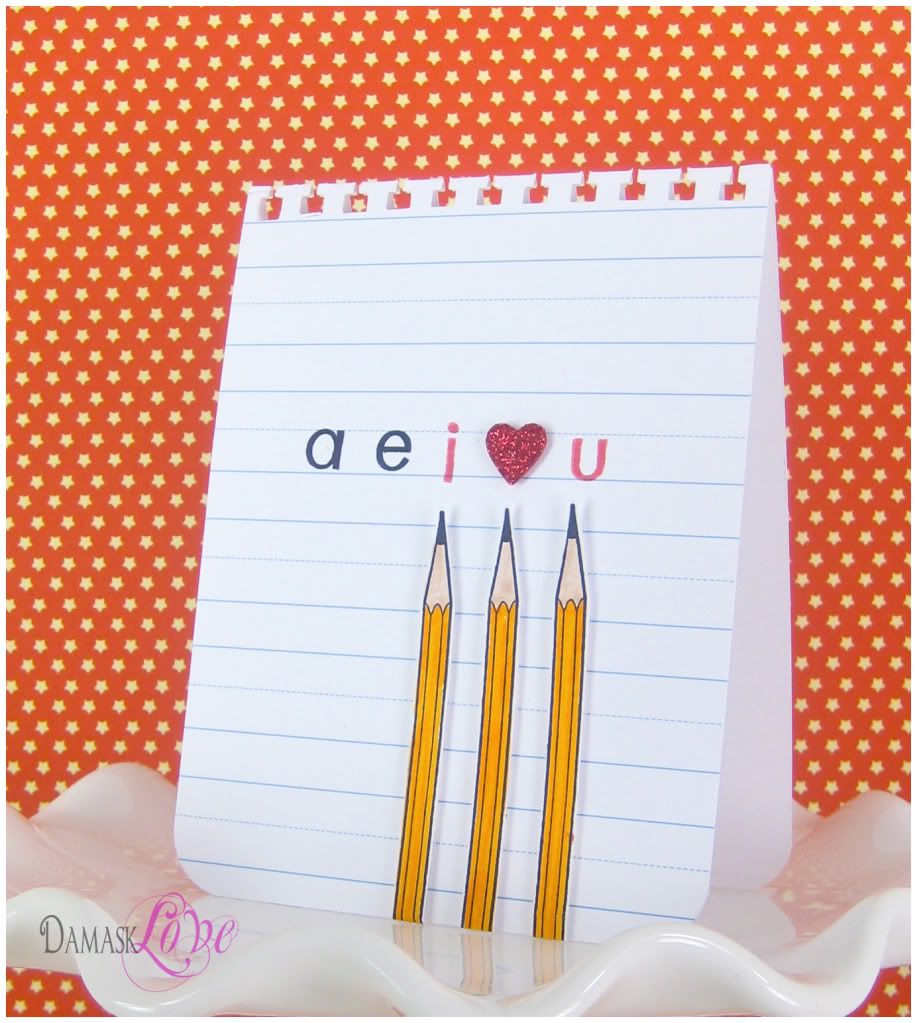 Doesn't get much more simple than this card. I added a few fun details for interest… the glitter heart, the pencils and the spiral bound edging….
I even created the background for the card in Microsoft Word. Remember that lined paper from elementary school!?
I'm offering a link to the PDF of the lined paper — just in case you want to use it for one of your own projects!
That's it for this simple project! I can't wait to see what other clean and simple challenges are next!
Thanks for stopping by for some Damask Love!
Have a great day!
Supplies:
Stamps: Fiskars Basic Font Clear Stamps, TPC Studios Painting & Drawing Cling Stamp Set
Ink: Ranger Archival Ink Jet Black
Paper: Papertrey ink (Stamper's Select, Pure Poppy)