Hi there, Damask Loverlies
I'm coming to you today with this month's Clear and Simple Stamps Design Team Challenge!
As soon as I saw the May Stamp of the Month set:
A Guy Thing
…I had so many ideas of how to use it.  I mean…the cute ties, those mustaches and how about those sneakers!! Every image is just so darned cute.
Today, the members of the design team are challenged to use kraft cardstock in a masculine creation.
My kraft creation is all about the sneaker image…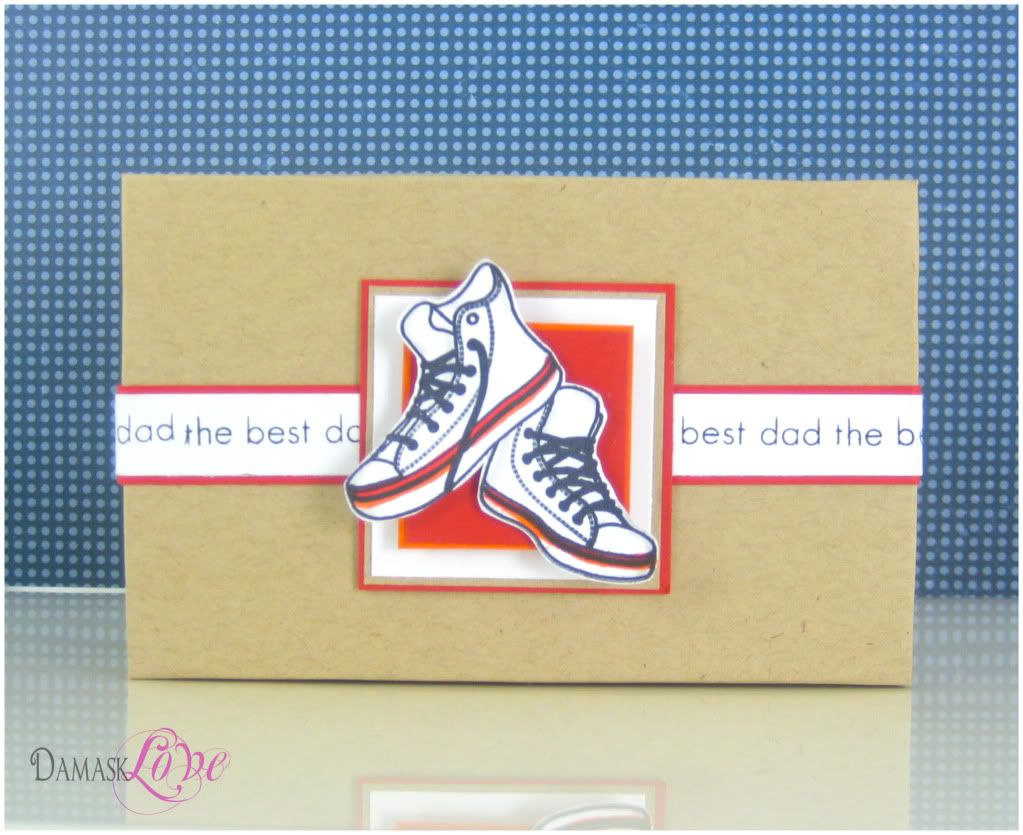 You probably think that's a card, don't you!?
Be honest…you think it's a card, huh?
I mean, it could be a card, right?
WELL…
It's NOT!
If you're gonna have sneakers…you've gotta have a box to put 'em in, dontcha?!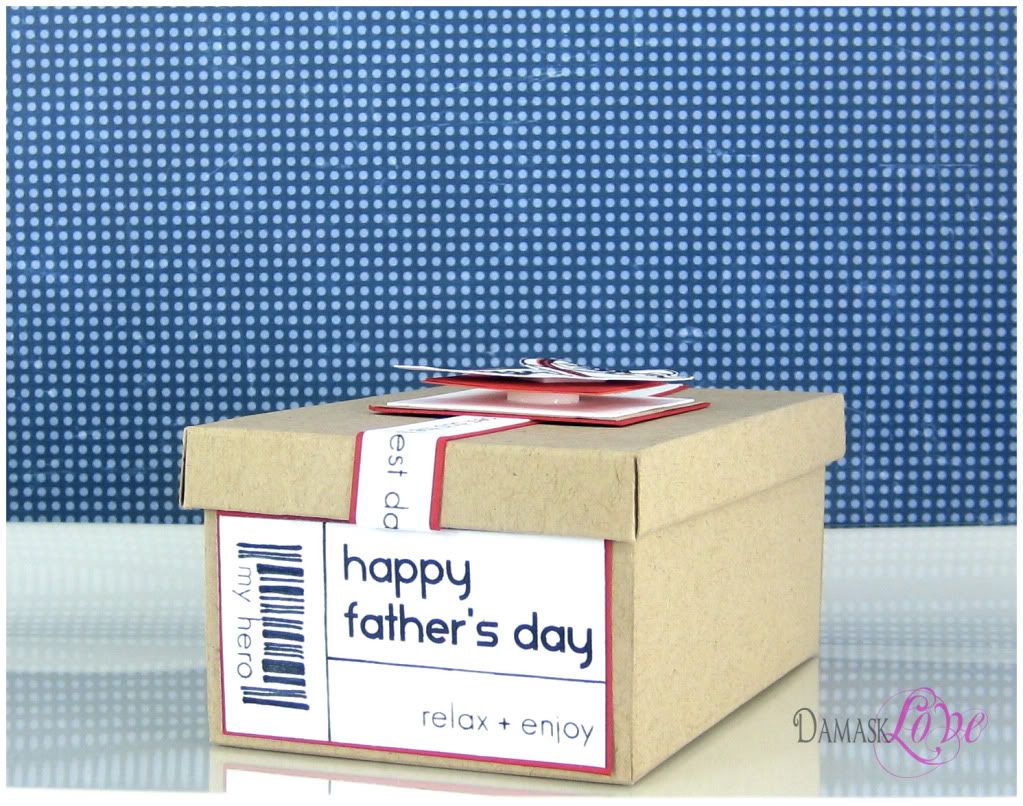 Howsabout a super fun miniature shoebox package – great for packaging treats and favors for that special guy.
This little shoebox measures 4″ x 2.25″ – which could also be the perfect way to package a gift card for Dad.
As for me, I decided to customize a set of Post-Its and package them inside.
**Customizing Post-Its is super easy! Most larger office supply stores will cut notepads down to your specified size. I just asked them to cut a few large Post-Its pads to the dimensions I needed. Easy Peasy Mac & Cheesy**
I flipped through the notepad and stamped each page with the sneaker image – just so things would coordinate…ya know?
So there it is…my take on Masculine Kraft!
***EDITED TO ADD***
I made the box myself with a little creative scoring and cutting. If you'd like the dimensions – let me know! I would be happy to provide them! I may even create a template if there's enough interest.
Make sure you stop by to see the rest of the creations for today's CSS Design Team Challenge!
Thanks for stopping by for some Damask Loveliness!
Supplies:
Stamps: A Guy Thing
Cardstock: CSS Designer Mix
Ink: CSS Perfect Black Dress