The saying "bigger is better" is used to refer to one thing – and one thing only. Trick or Treat bags. What? You thought I was talking about something else? Get your mind out of the gutter please. This is a crafting blog!
Last week I was on HSN sharing the We R Memory Keepers Template Studio so for those of you who snagged it, you should be receiving it in the mail right…about….now! So break that puppy out of it's packaging and let's make something.
Of all the boxes, bags and whatnots you can create with the Template Studio – the candy box is my very favorite in all the land. Because…well…it's shaped liked candy. If that's not reason enough, then I don't know what to tell you.  Let's get started on how to assemble this really fun trick or treat bag.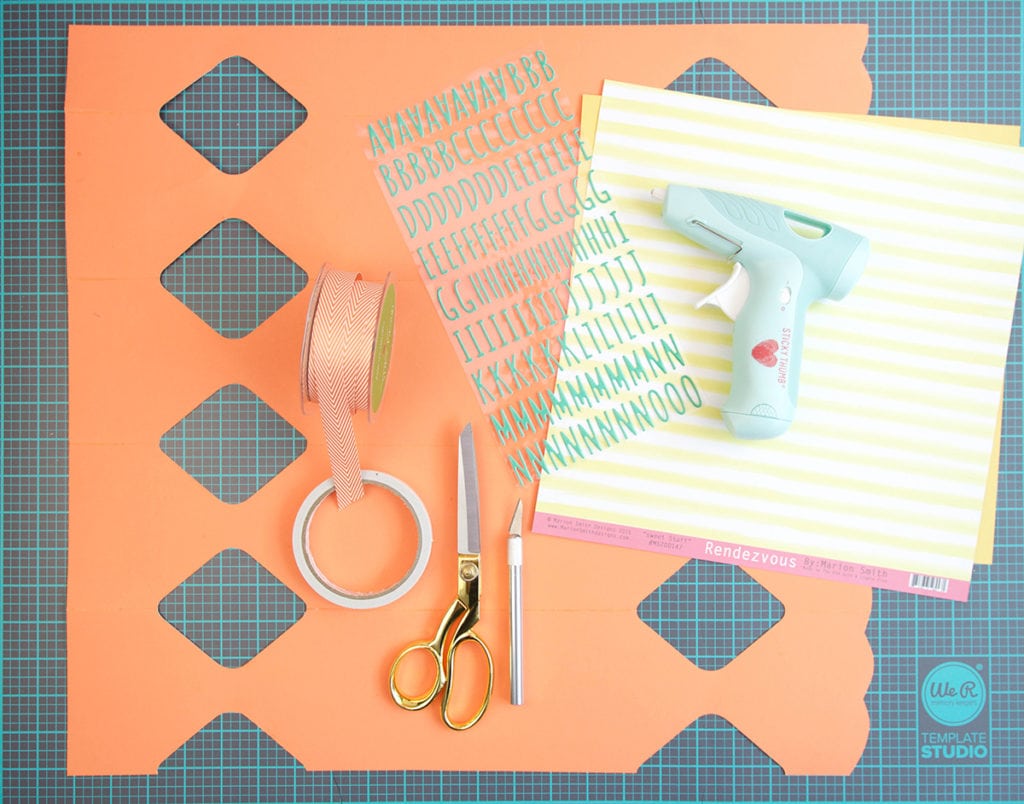 You will need: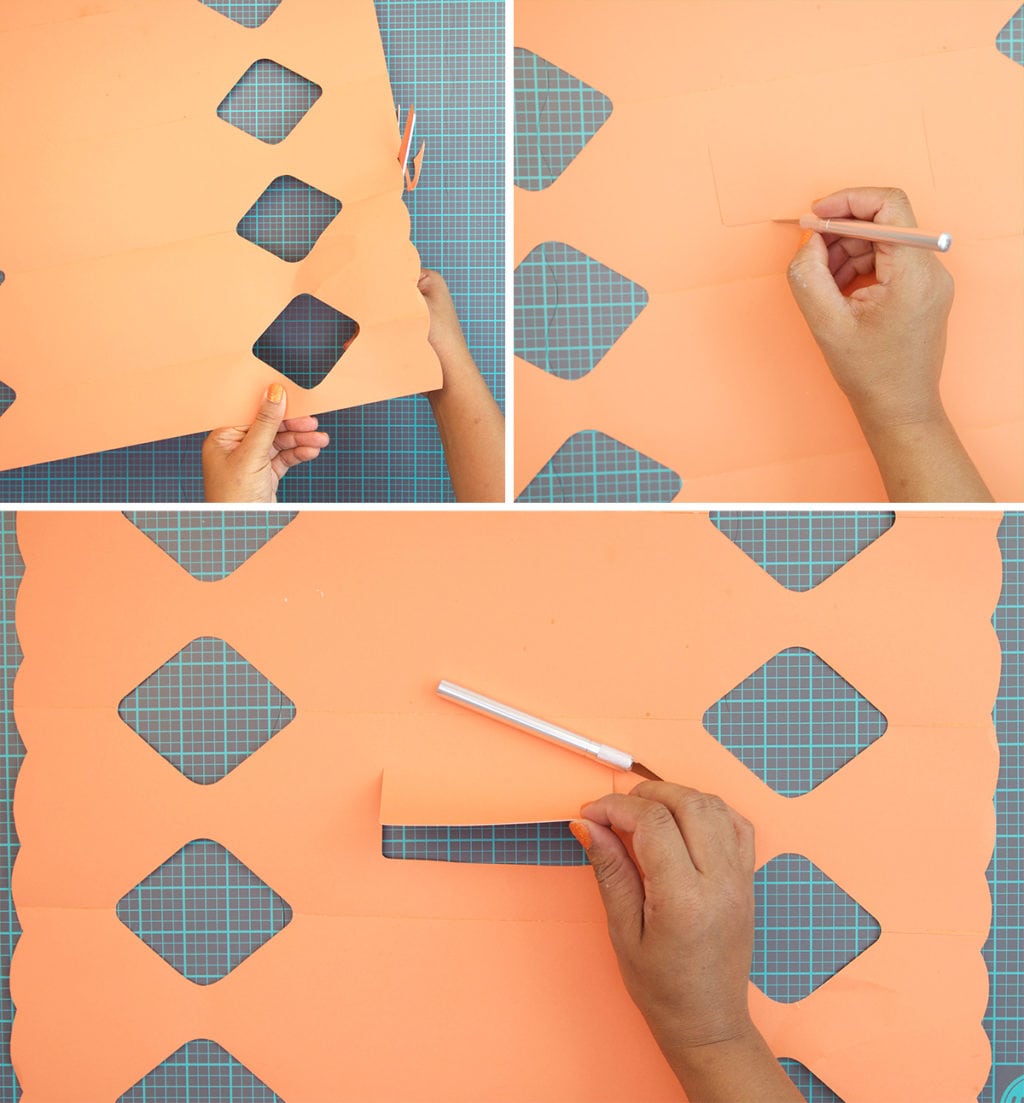 Use scissors to cut a scalloped edge on the candy box
Use the craft knife to cut a "door" in the middle portion of the candy box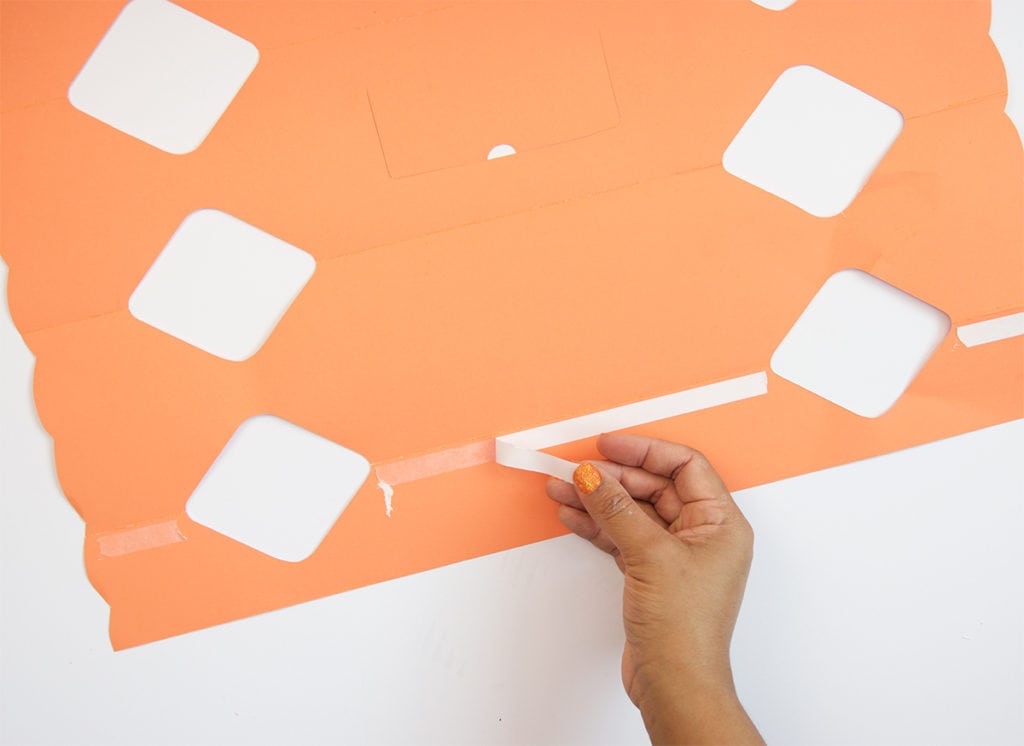 Place double sided adhesive and assemble the candy box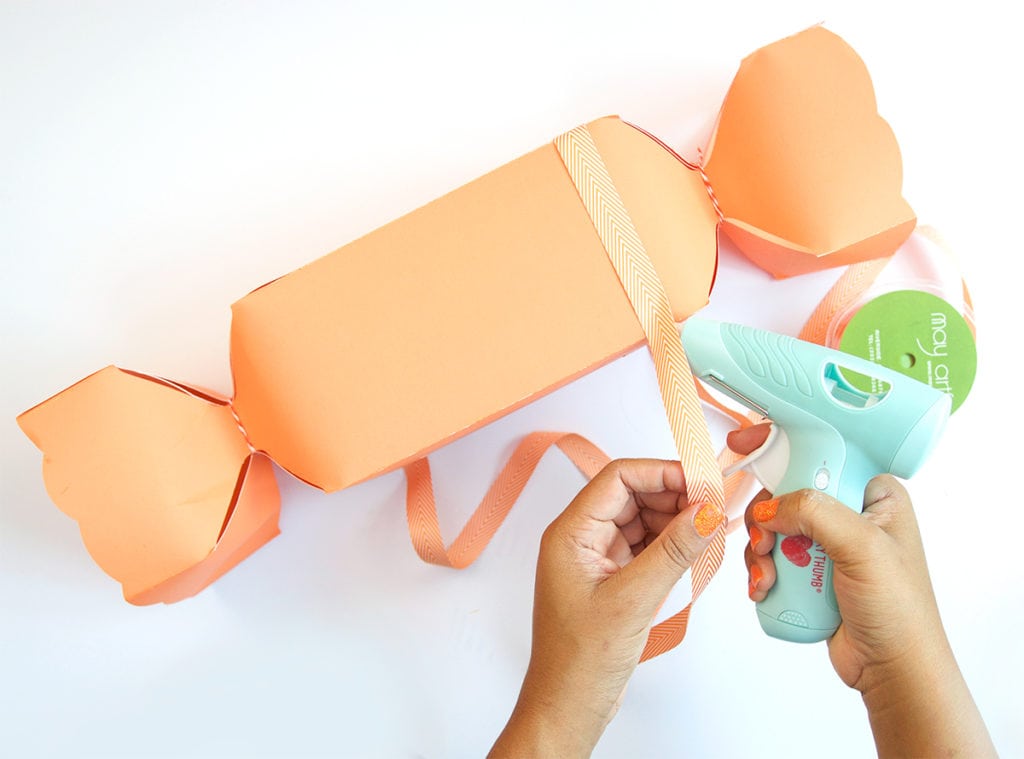 Use a glue gun to create straps from the ribbon.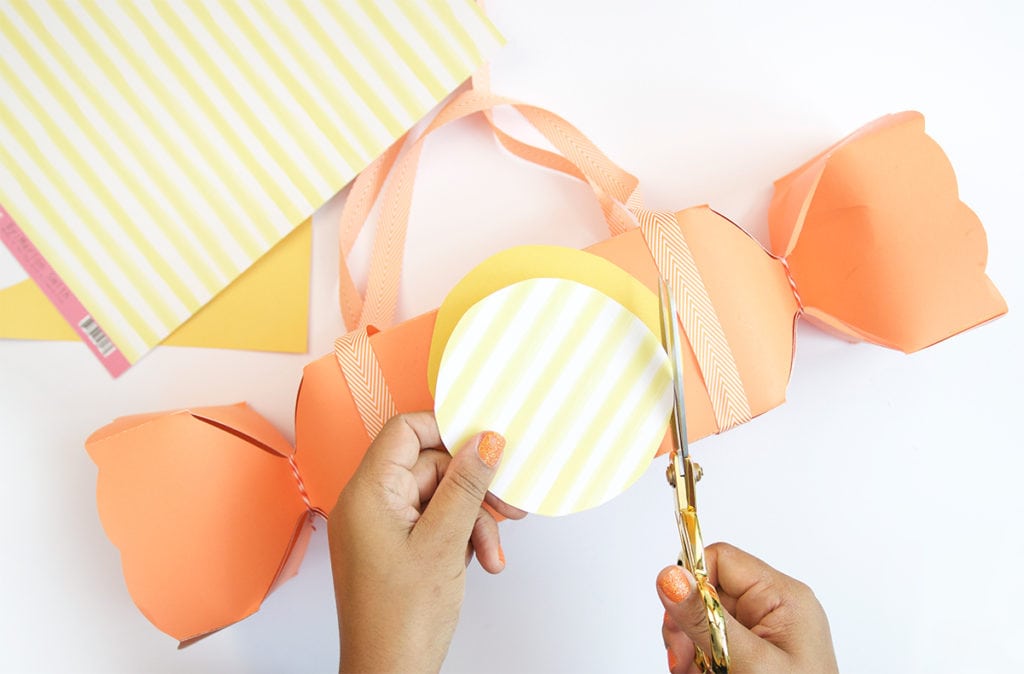 Cut circles from the patterned paper. You can use a circle cutter for this, but I like the imperfect look of the handcut embellishments.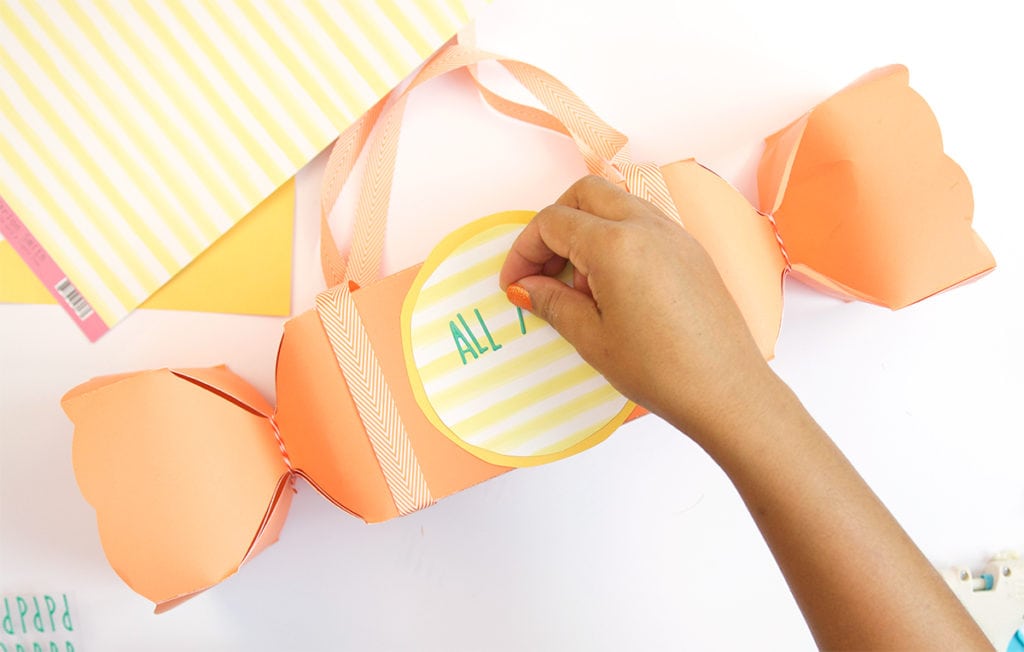 Use alphabet stickers to spell out a funny trick or treat phrase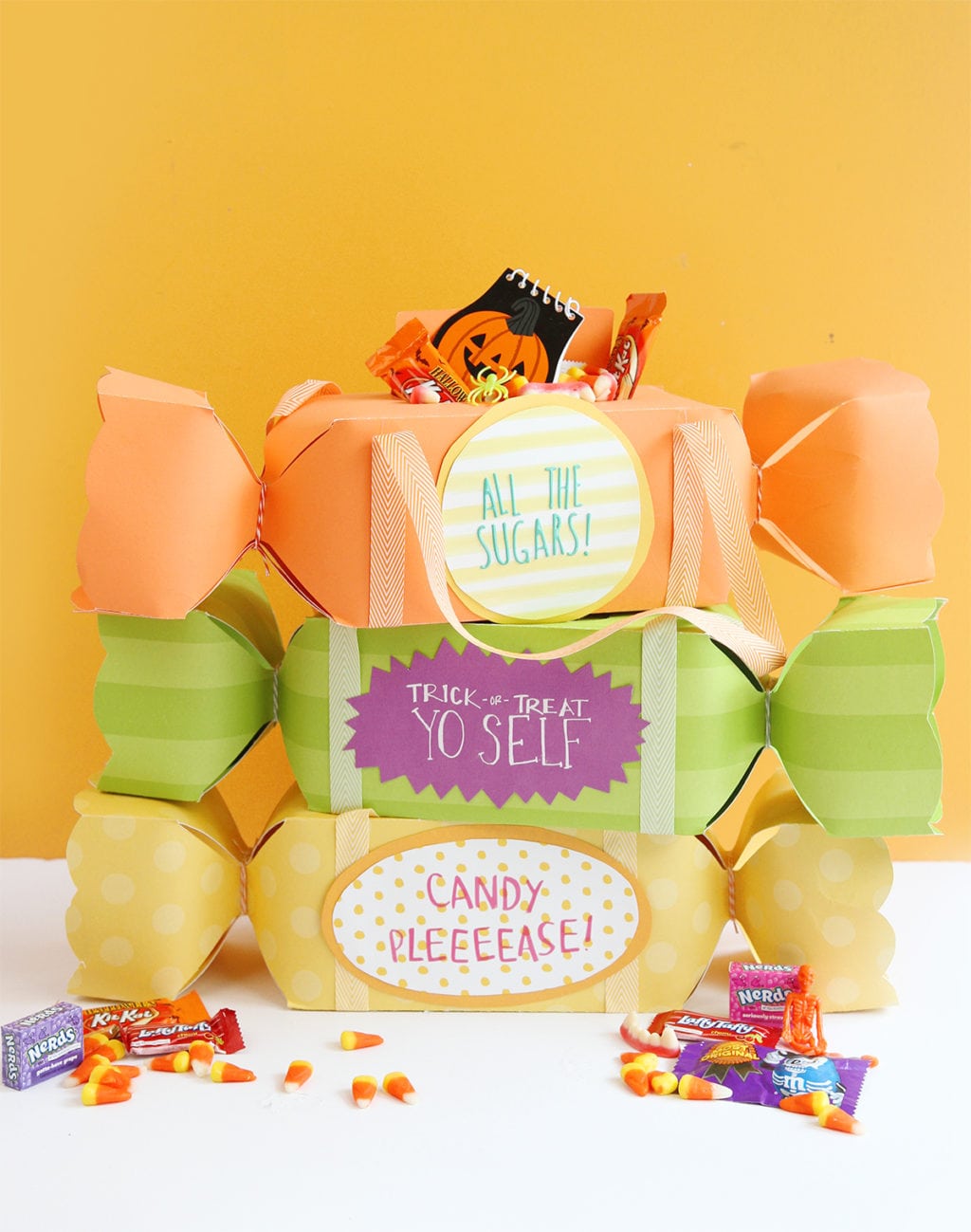 Halloween just got so much cooler with these trick or treat bags! And here's the upside – if you're a mom making these for your kiddos, they are big enough to hold a respectable stash but small enough to avoid your littles falling into a sugar coma. Win. Win.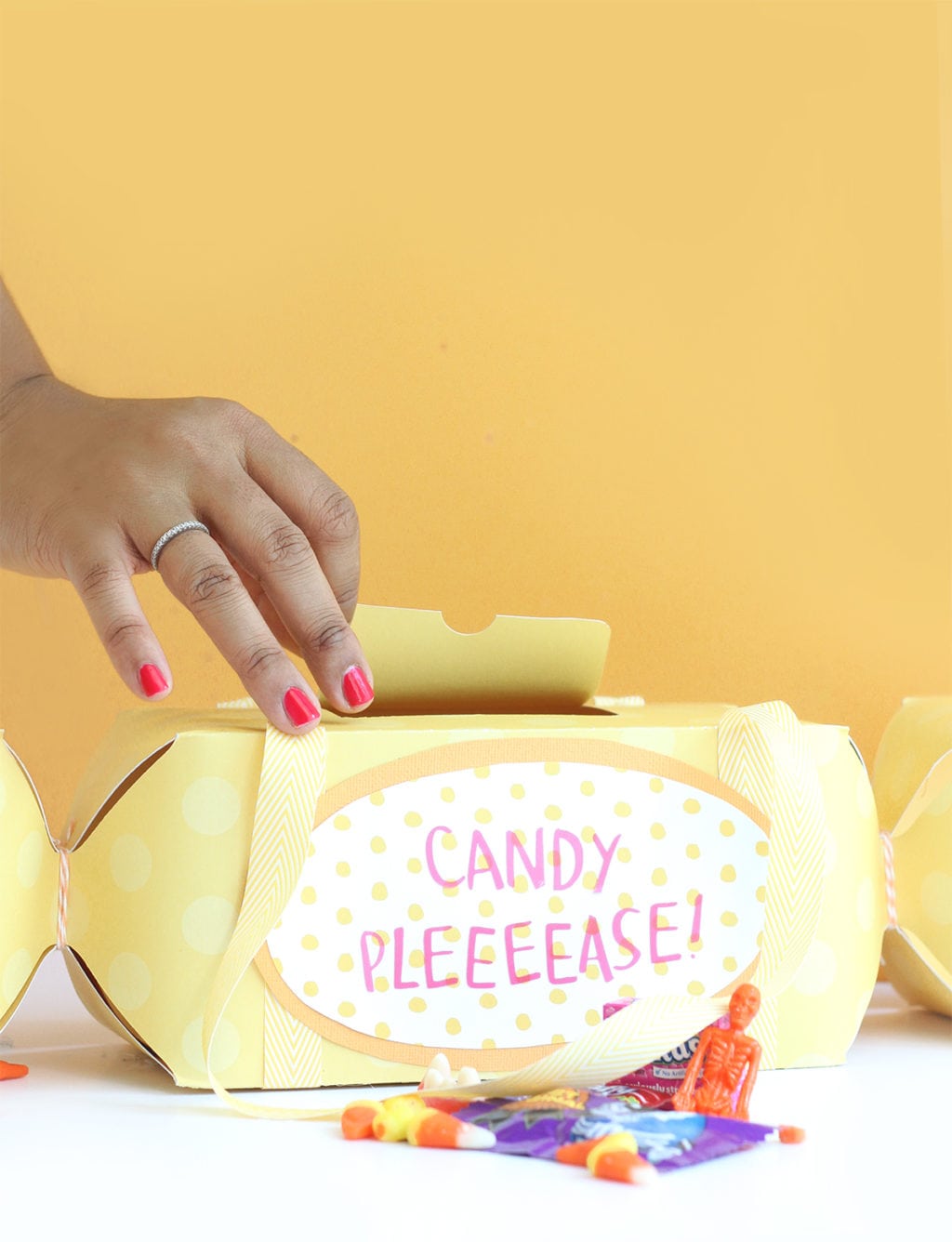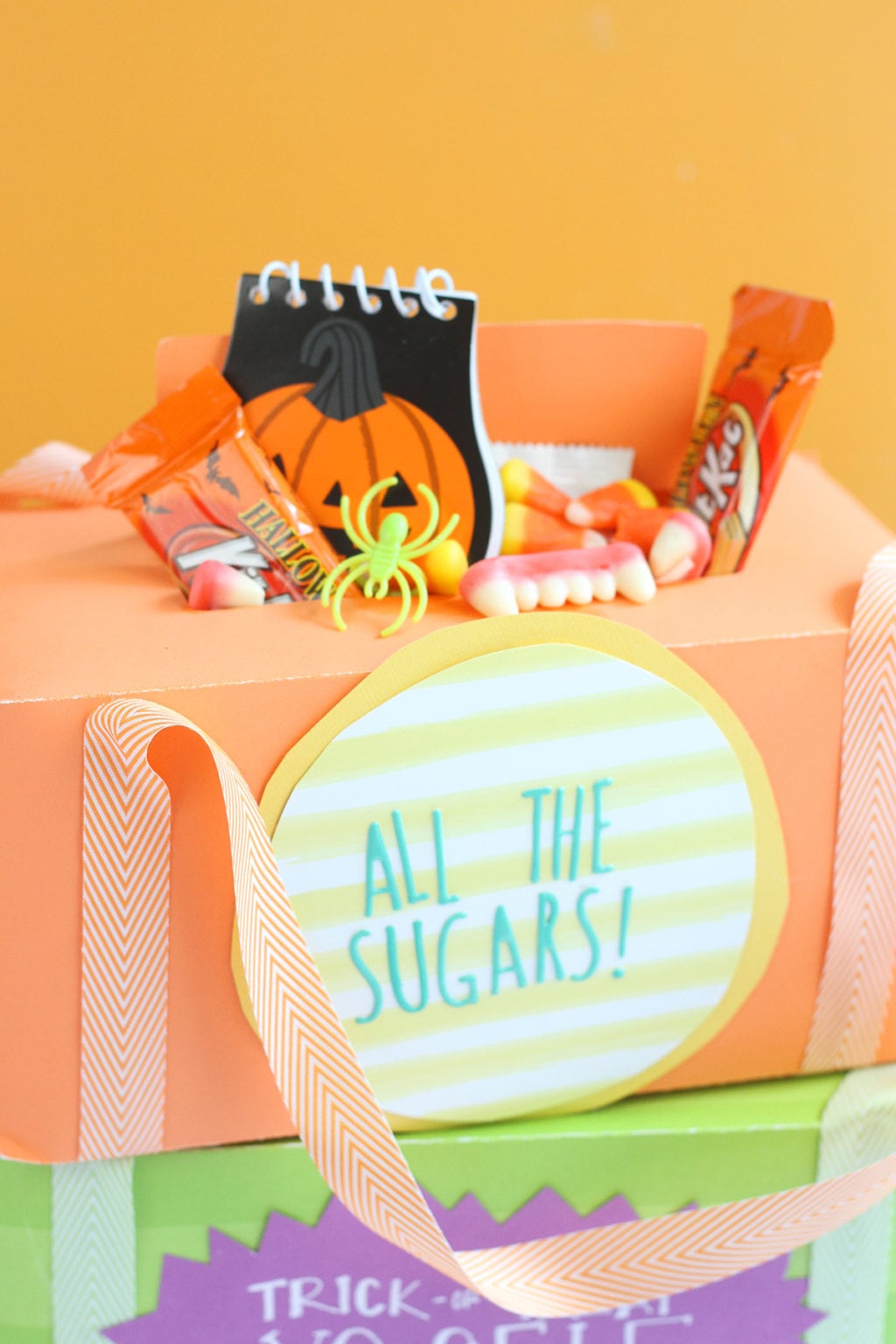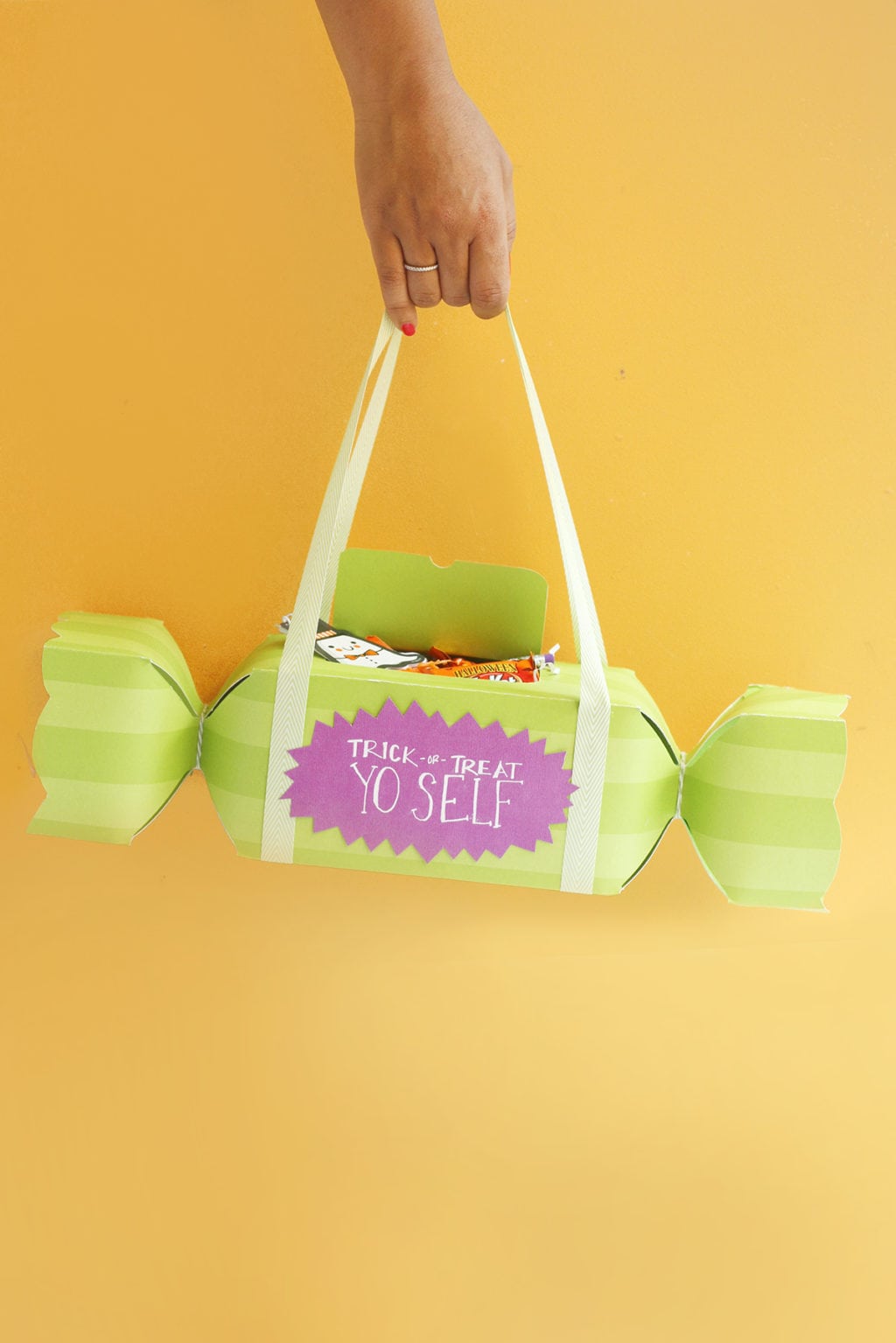 Photography & Styling: Natalie Melissa Photography