I am always looking for Valentine's Day gift ideas that don't include candy. I certainly don't need any more candy in my life! The Avery Elle Lots of Love set has a great little set of sentiments, and this one immediately made me think of making a bookmark! The design is super simple and I added a little paper crafted "tassle" for some added fun.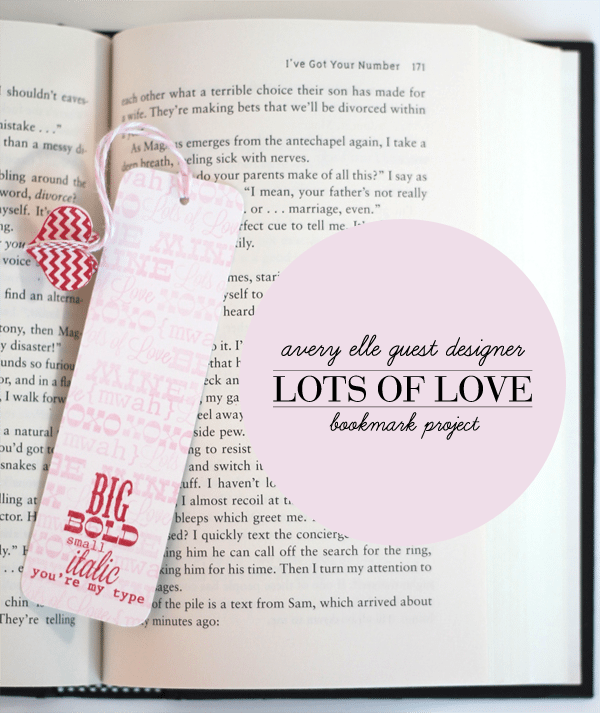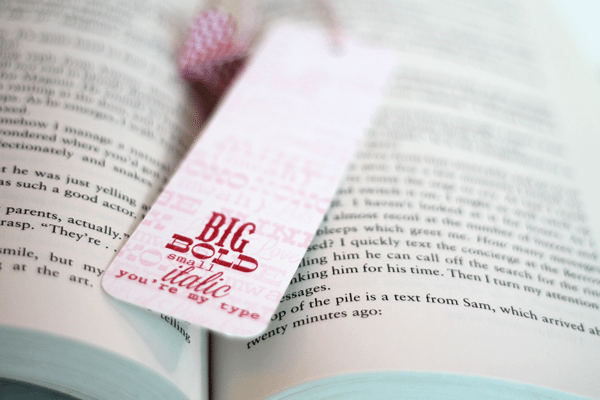 I stamped the background of the bookmark with several of the sentiments from set, then added the focal sentiment using bold red ink…pretty simple right?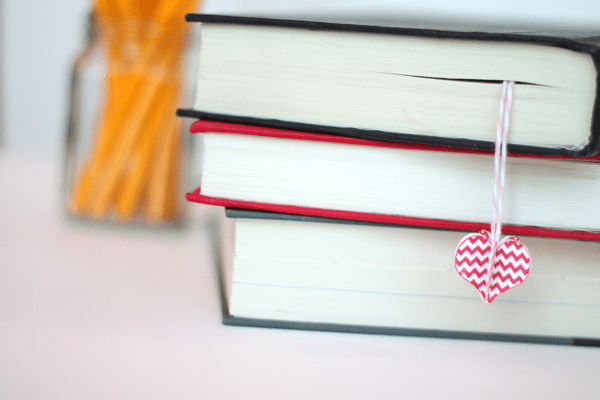 The tassel on this bookmark is by far my favorite part! I stamped and cut out five the chevron hearts from the set, then folded them in the middle. I adhered them all then adhered the twine to the middle.
Ready for more "Lots of Love" projects? Head over to the Avery Elle Blog for more inspiration!
I'll see you all tomorrow for more craftiness! In the meantime, be sure to enter the Start Your Stash Finale Giveaway! Thanks to everyone who has already entered and shared the post with your friends!