Remember the whole debate on candy corn? Well, I pretty much have the same opinion of candy canes. Don't like em. At all.
I do think they make for adorable decorations and if you dip them in chocolate, they are a little more bearable. I came up with a trio of candy cane projects for today's Style Watch and if you're like me and hate candy canes…I have a feeling you're still going to love these crafts.
First I stamped this card full of candy canes! I sort of love it. I pieced together the sentiment with the special edition Joy set and the Apothecary: Holiday set.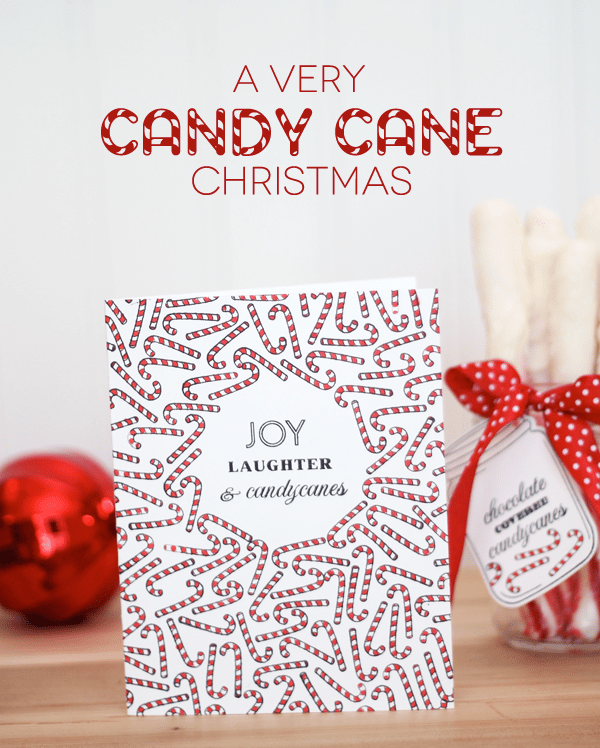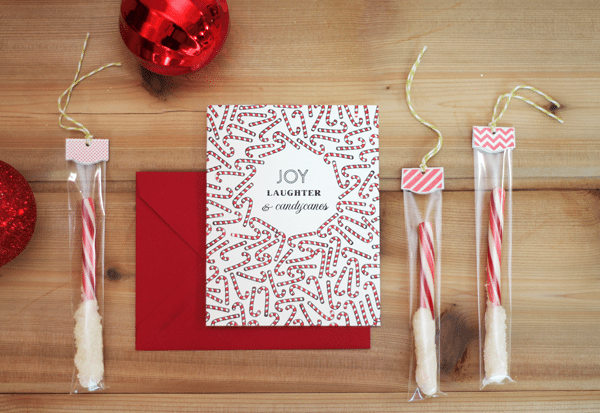 In addition to the card, I made a few chocolate dipped candy canes that are the perfect little treat for packaging in the 1″ Clear Candy Bags. The topper dies finished off the package. I am envisioning these as a cute gift tag option for gift wrapping – what do you think?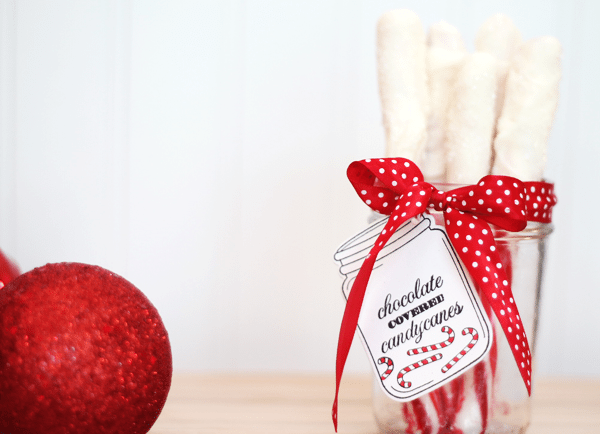 And of course, if you wanted to simply make a few of these candy canes for guests to grab, you could place them in a jar and add this perfect little tag!
So tell me, what's your opinion of candy canes? Love em? Tell me!
SUPPLIES
Sweet Sentiments: Holiday | Customer Appreciation Set: Joy | Apothecary: Holiday | Well Preserved : Large | Toppers Die Collection | Toppers Fillers | 1″ Clear Candy Bag
Please come back to the blog at 12noon EST for a very important post. I'll be sharing an idea for helping the children & community of Newtown, Connecticut. This post is by far the most meaningful thing I've ever done on this blog and I'm hopeful that you'll join in. See you this afternoon!