You know you're a slave to the Target Dollar Spot. Just like every other red-blooded woman in America. Target Dollar Spot is the place where you can load up on all the things you don't need. Except for the wastebasket used into today's DIY. This wastebasket is a must have. It's costs THREE DOLLARS, friends. And for the low, low price of THREE DOLLARS, you can be on your way to a showstopper pendant lamp that is DIYable in a matter of minutes! Let me show you how it's done.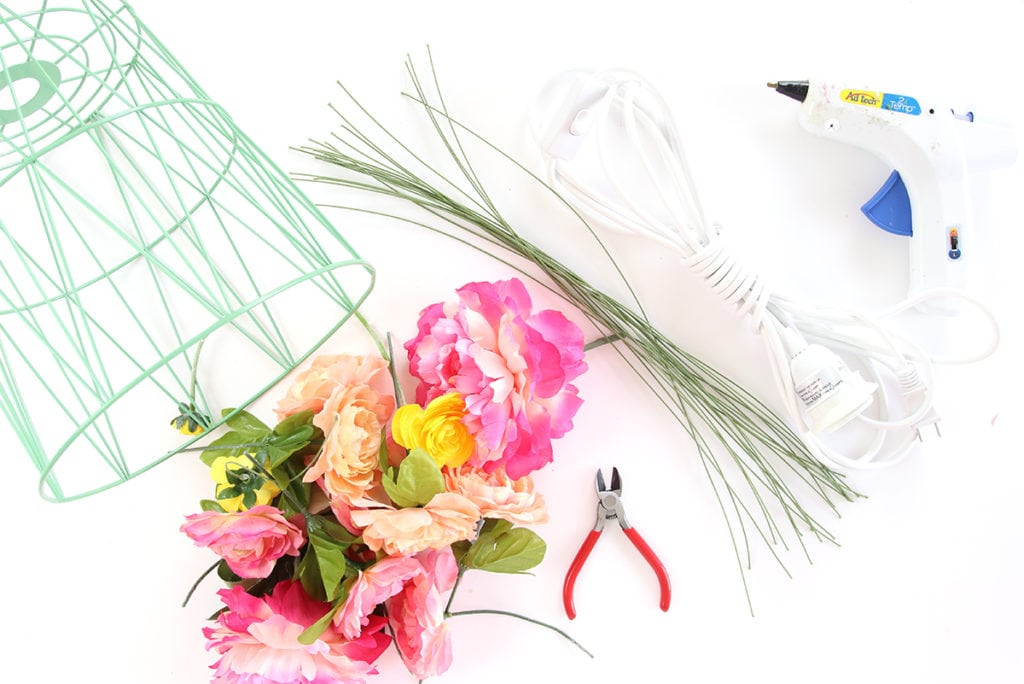 YOU'LL NEED:
A wire wastebasket – I got mine from the Target Dollar Spot for THREE DOLLARS!
Faux Flowers
Wire Cutters
Floral Wire
A hot glue gun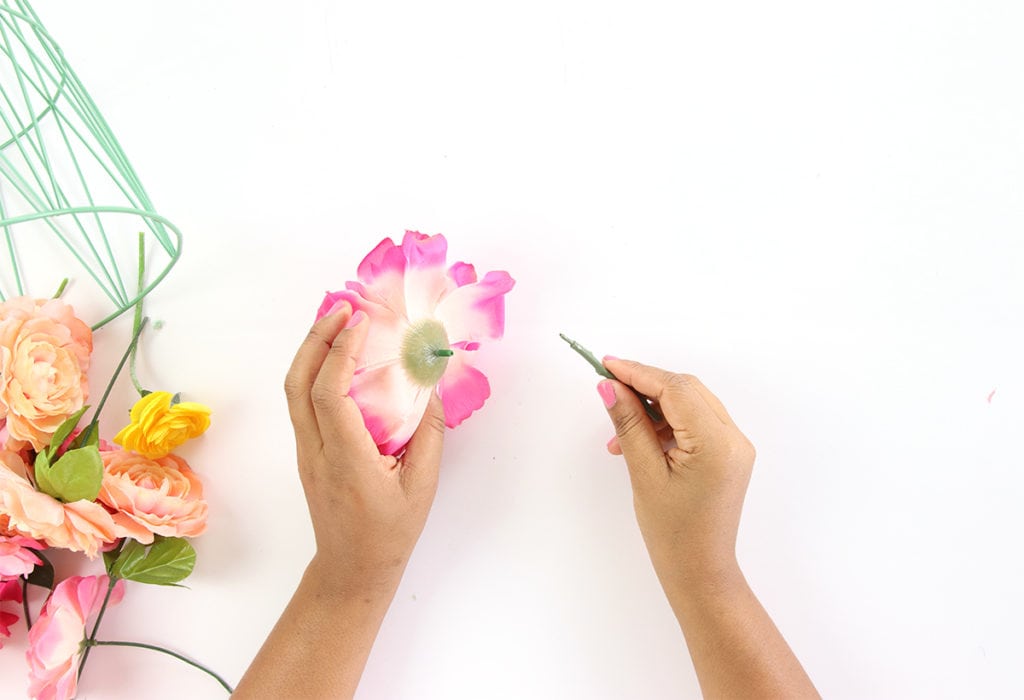 STEP ONE:
Remove the floral bloom from its plastic stem. Just pull it off.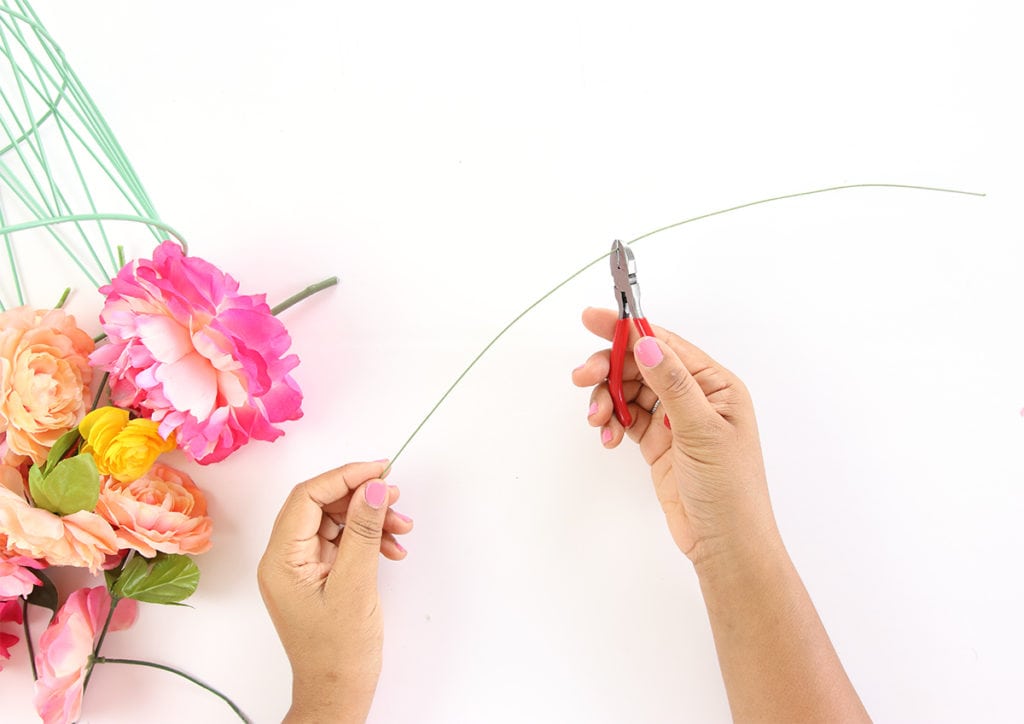 STEP TWO:
Use wire cutters to trim the floral wire into a 4-6″ length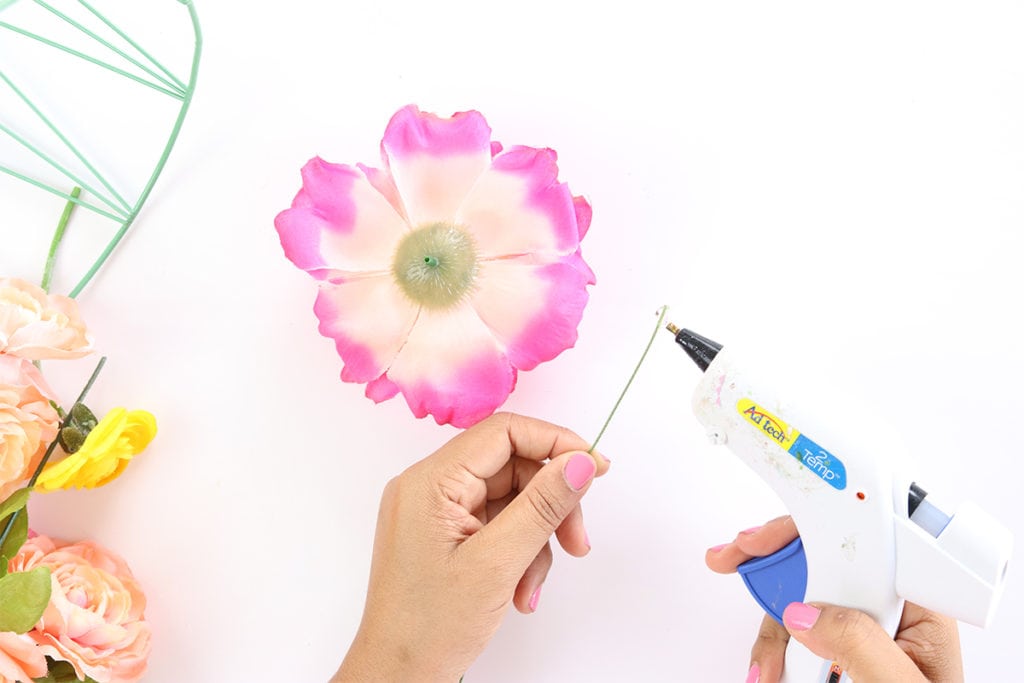 STEP THREE:
Add a healthy dollop of hot glue to the end of the floral wire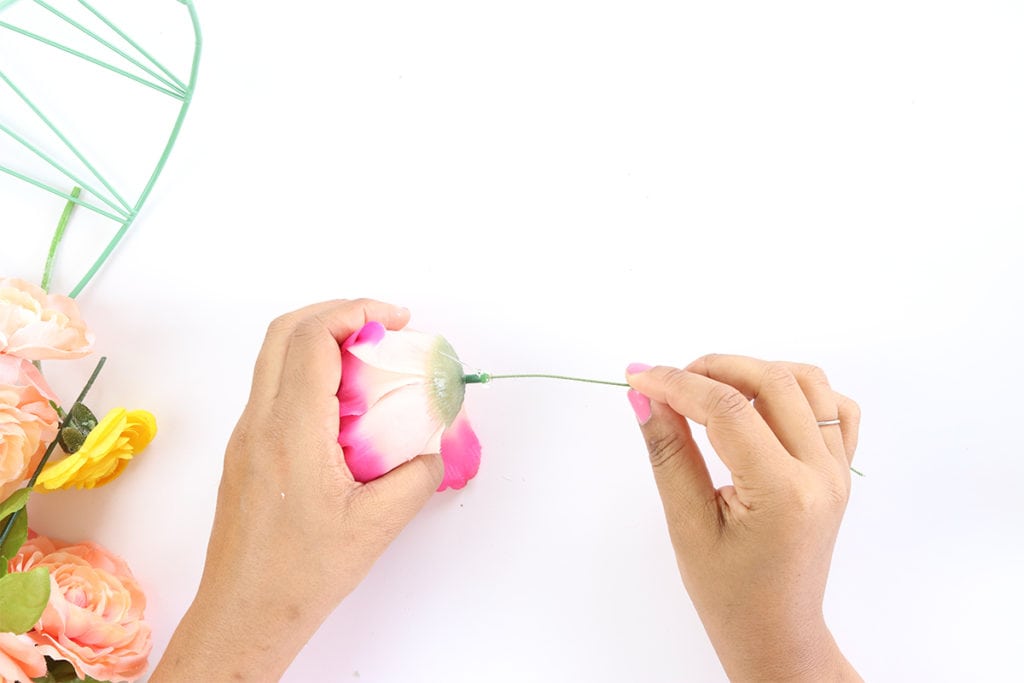 STEP FOUR
Insert the glue-end of the wire into the hole in the bottom of the faux flower bloom. Let the glue dry completely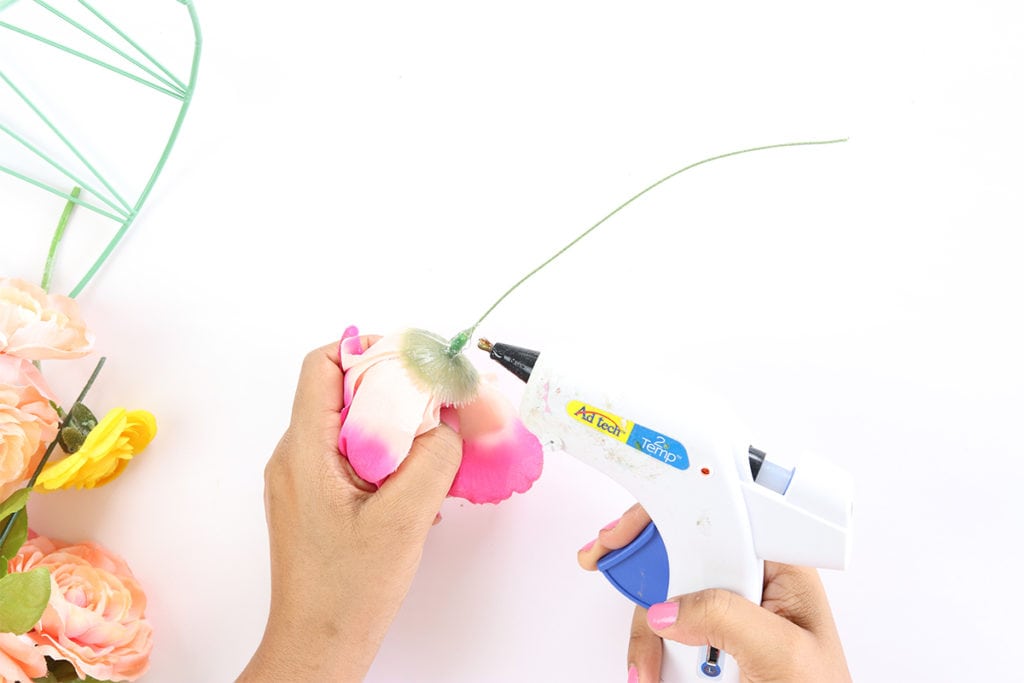 STEP FIVE:
Add a little more glue along the edge of the wire and flower. This will make sure everything is securely in place.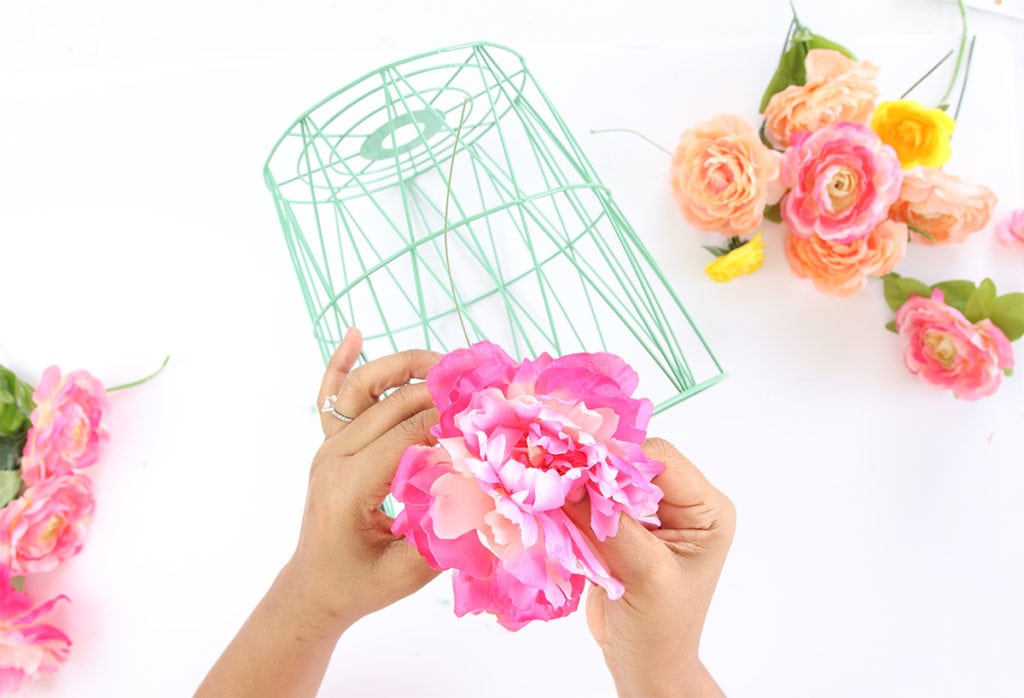 STEP SIX
Wrap the floral wire around the edge of the wastebasket. Continue doing this all around the wastebasket until the complete edge is full of flowers.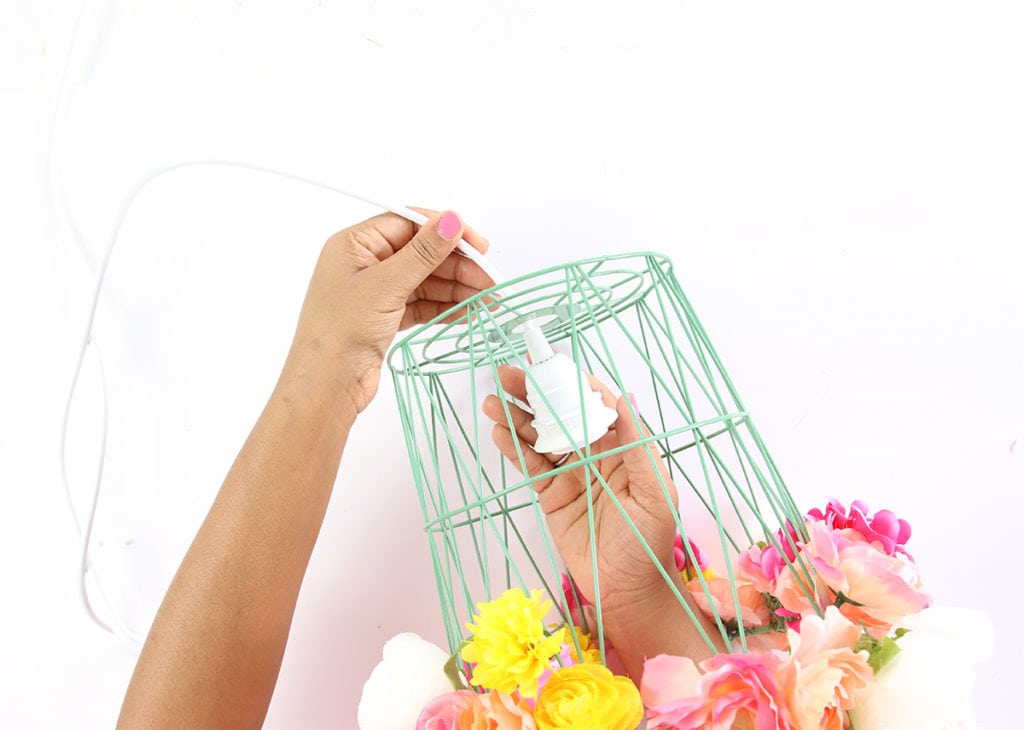 STEP SEVEN:
Feed the pendant lamp cord up through the inside of the wire basket. That's it!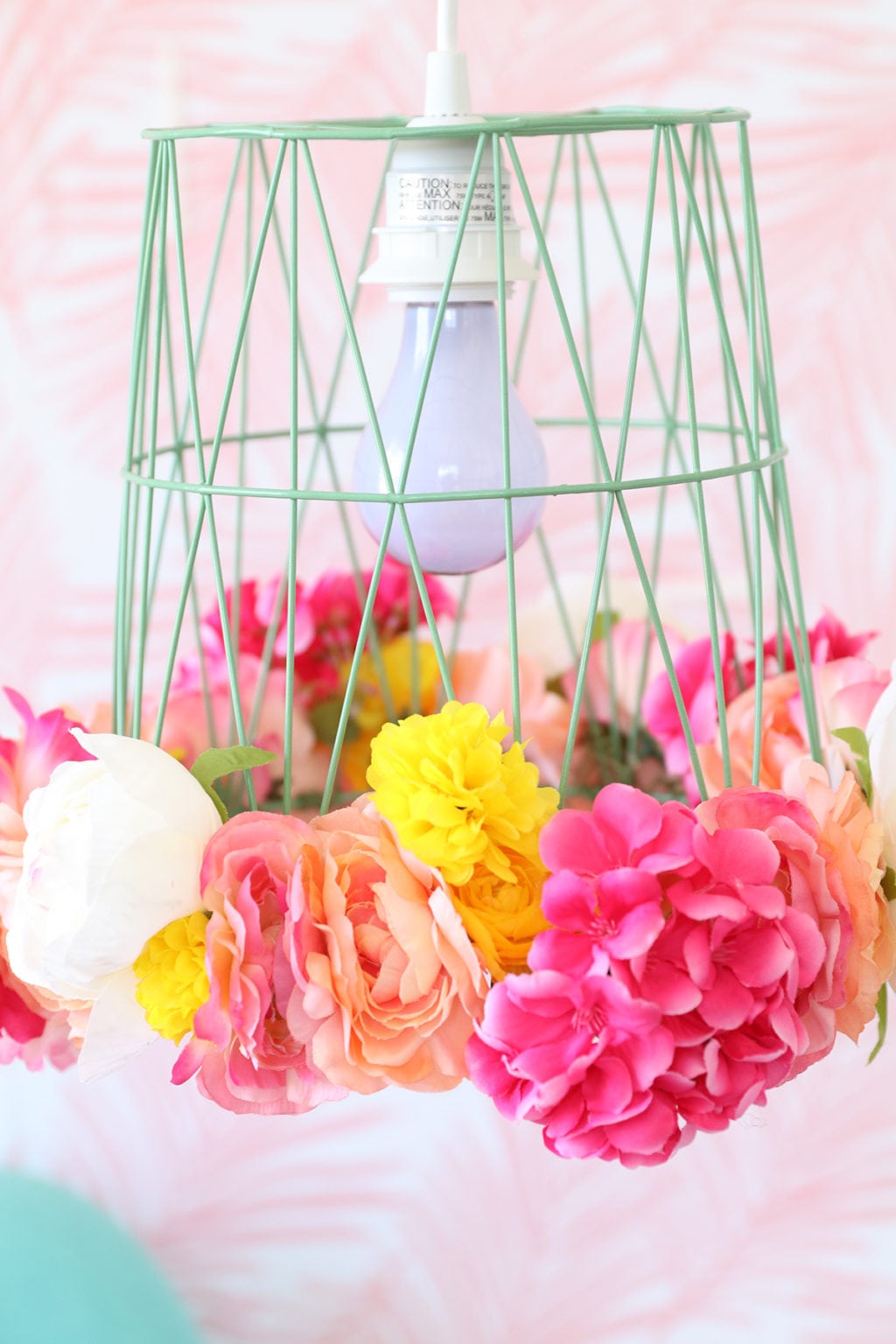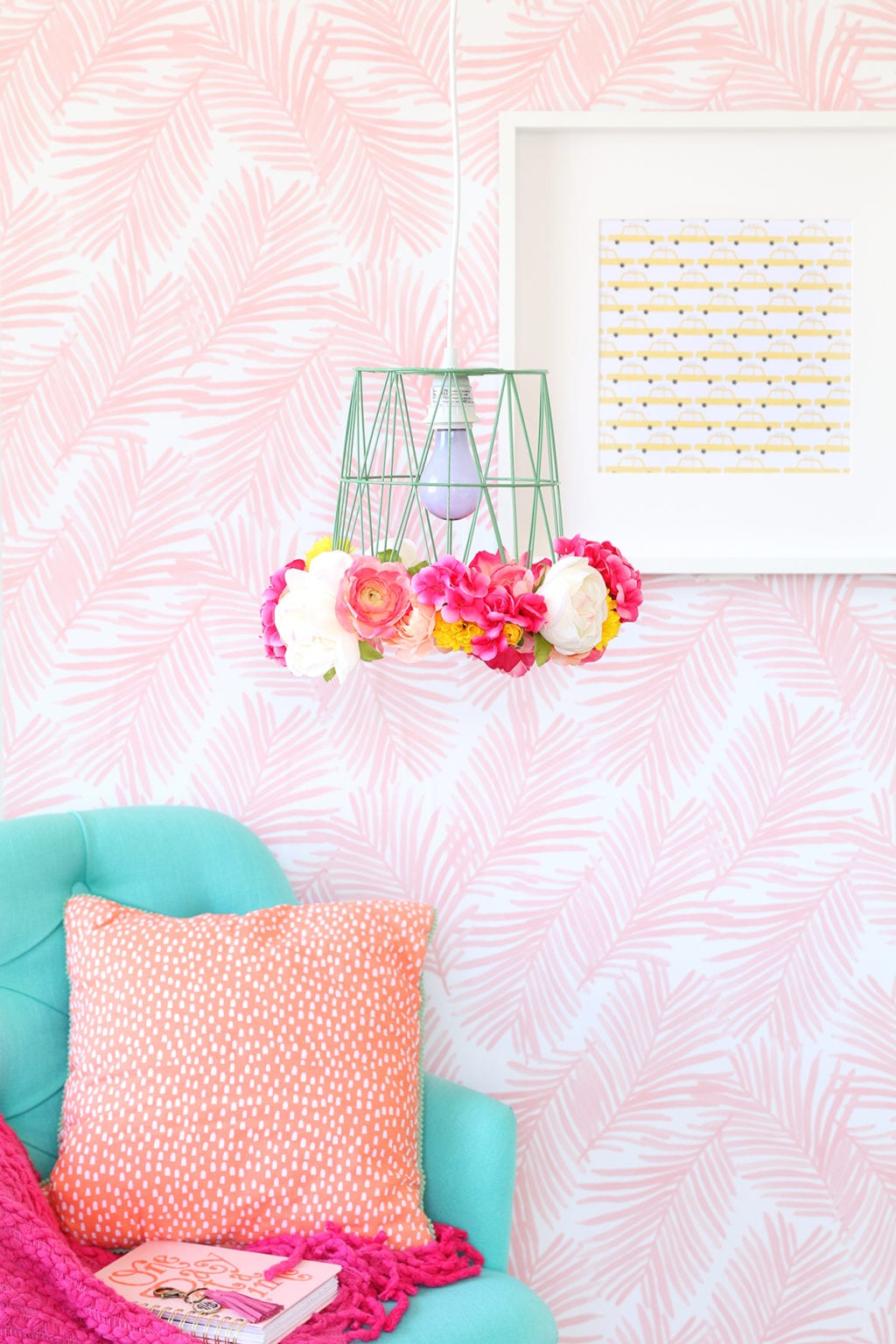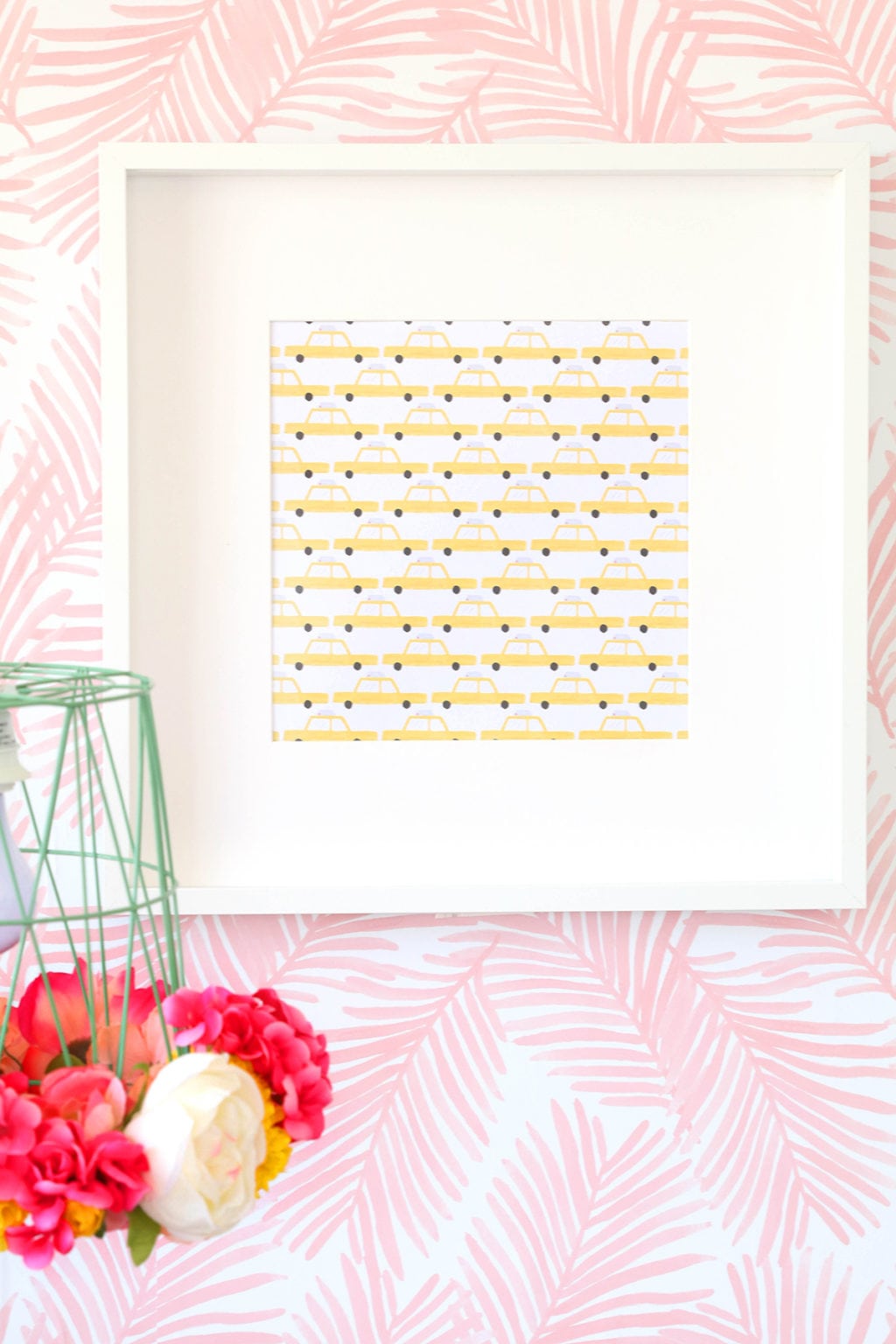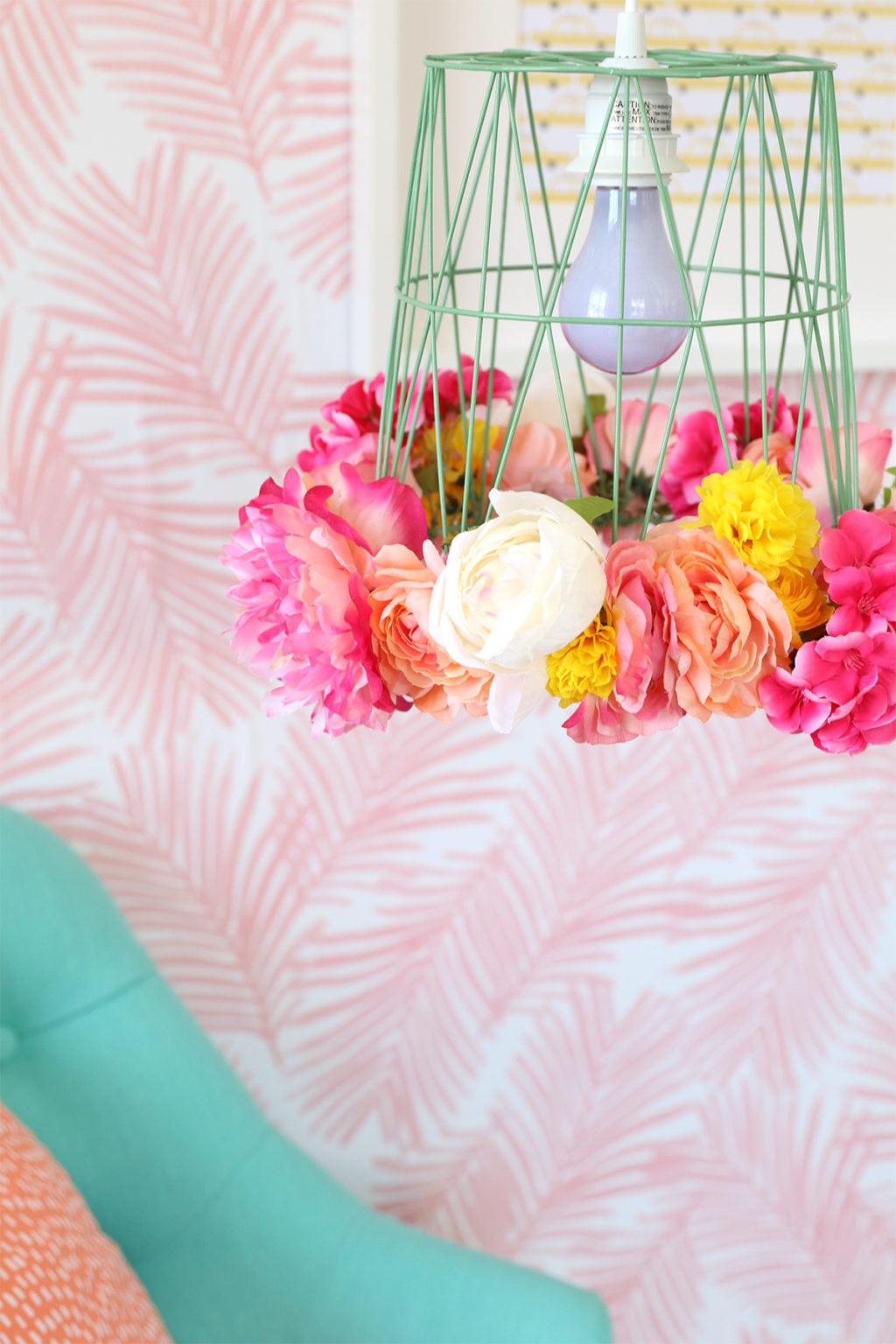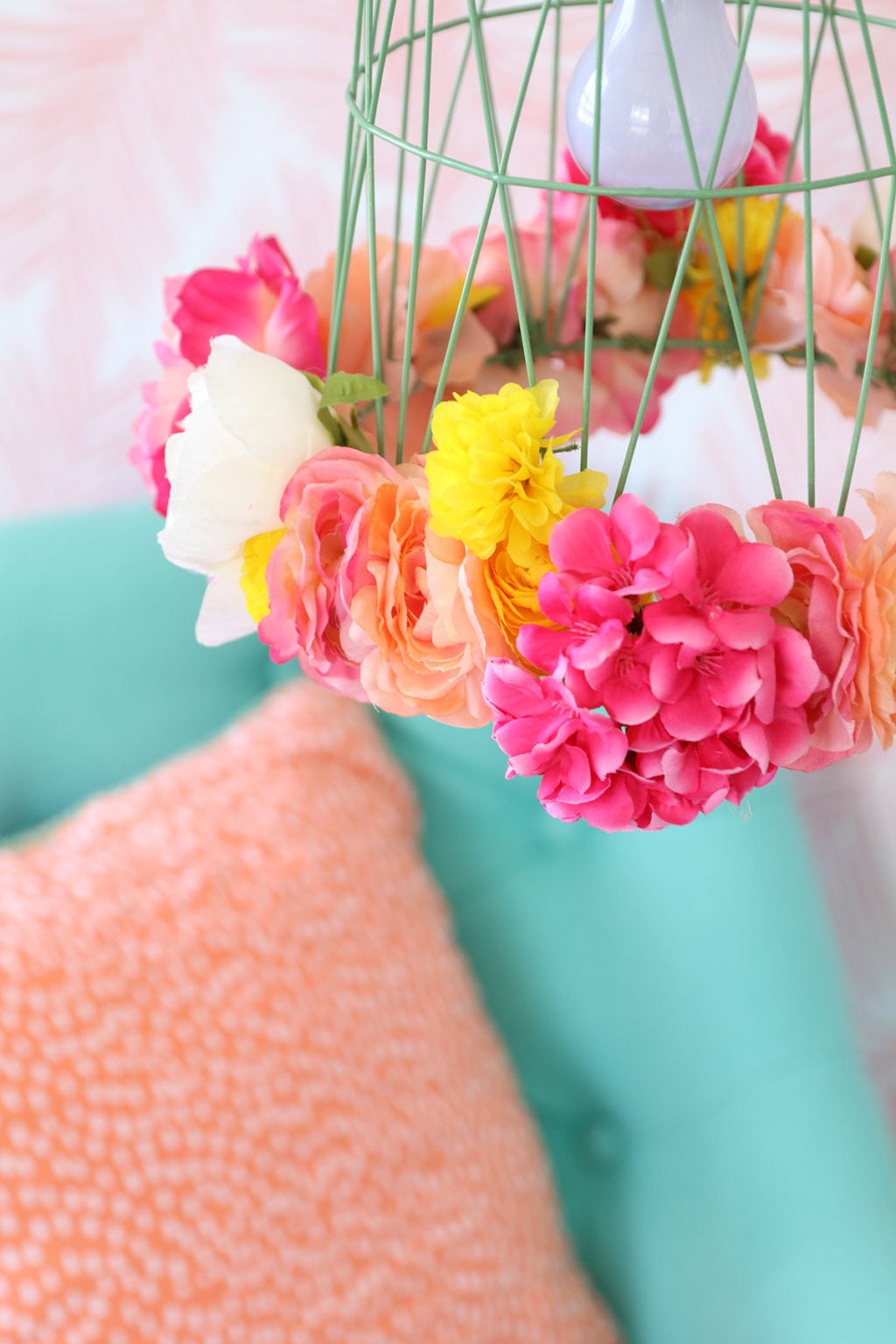 NEVER UNDERESTIMATE THE POWER OF A LITTLE $3 WASTEBASKET! It can grow up to become a DIY wastebasket pendant lamp!

the wastebasket for this project is from Target Dollar Spot, June 2017