Doilies: they're not for your grandmother's etagere anymore!
If done the right way, I think doilies can be a decorative touch that adds cuteness or a modern edge.
For today's projects, I tackled doilies in two different ways. 
In the first project, I designed a template for a square pillowbox that is perfect for gift giving on Valentine's Day or any other time of year!  I love pillowboxes, but I wanted to deviate a bit from their typical rectangular shape. I think the compact square shape of this pillowbox is so cute!
Download the template below and you can decorate your own pillowbox.
(can you tell that my new obsession is designing my own templates!?)
Hint: when using the template, use a circle punch to make a small notch in the side flaps of the box. This will make it easier to open and close.
Here's my finished box – I used a regular ol' paper doily to fancy it up! I really love how the white doily pops against the black box. I think it adds a modern look to the project.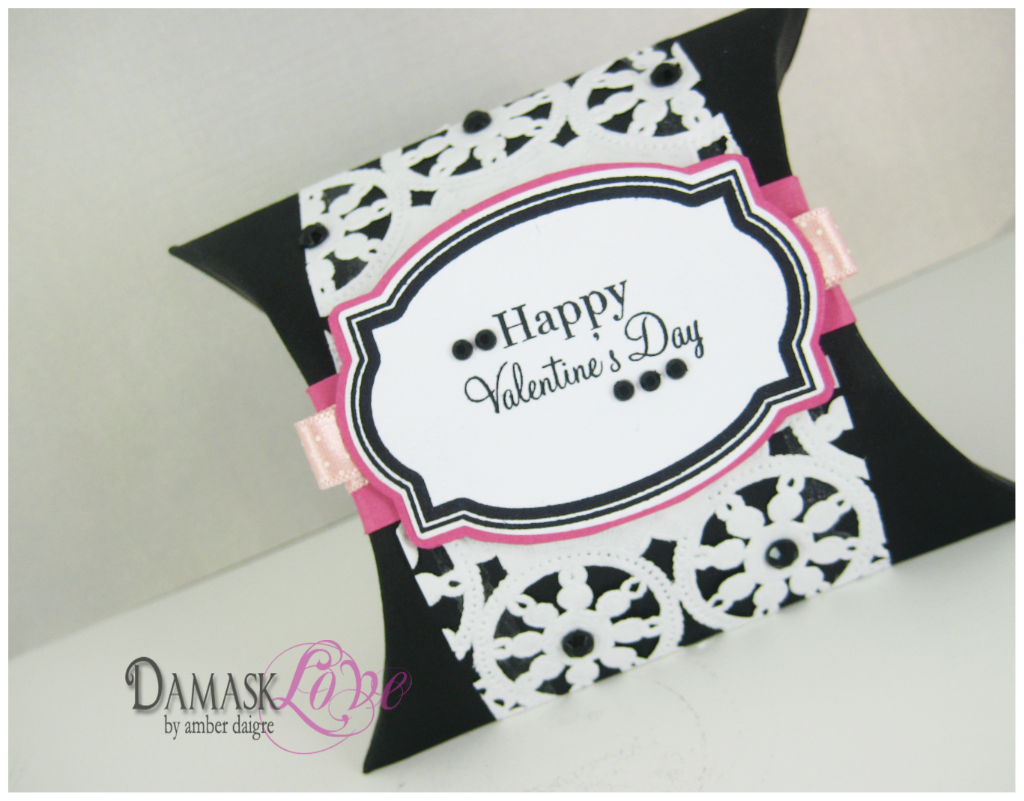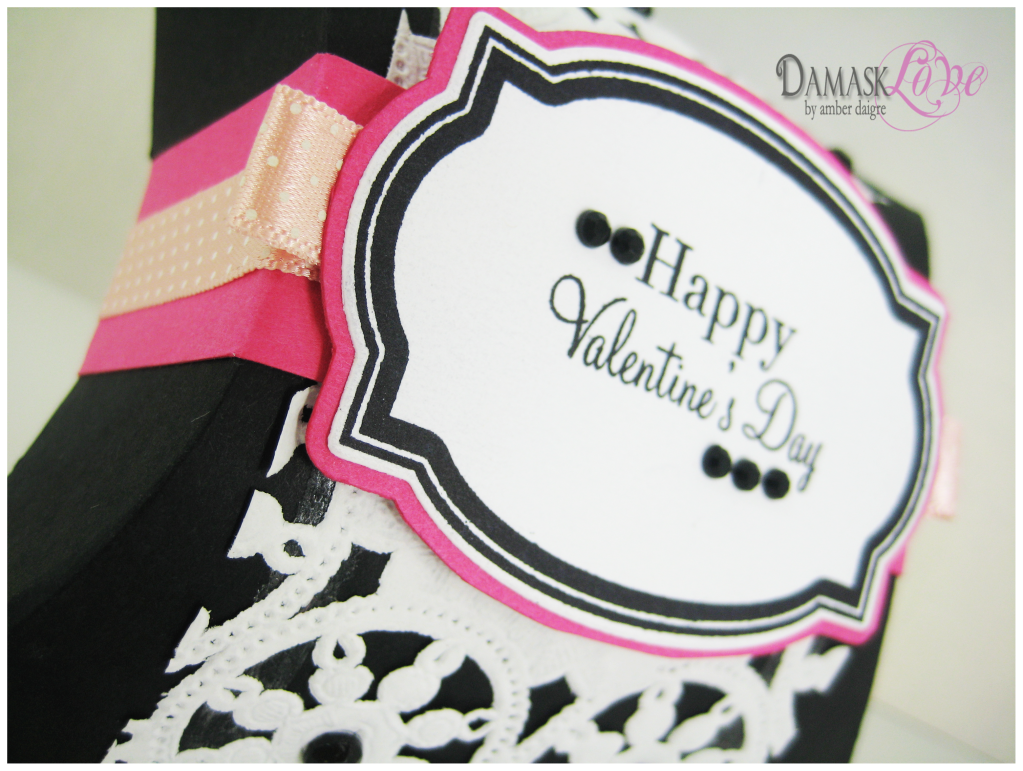 For my next project, I wanted to embrace the cuteness factor of doilies.
I started with pink cardstock and a doily, both cut into half circles.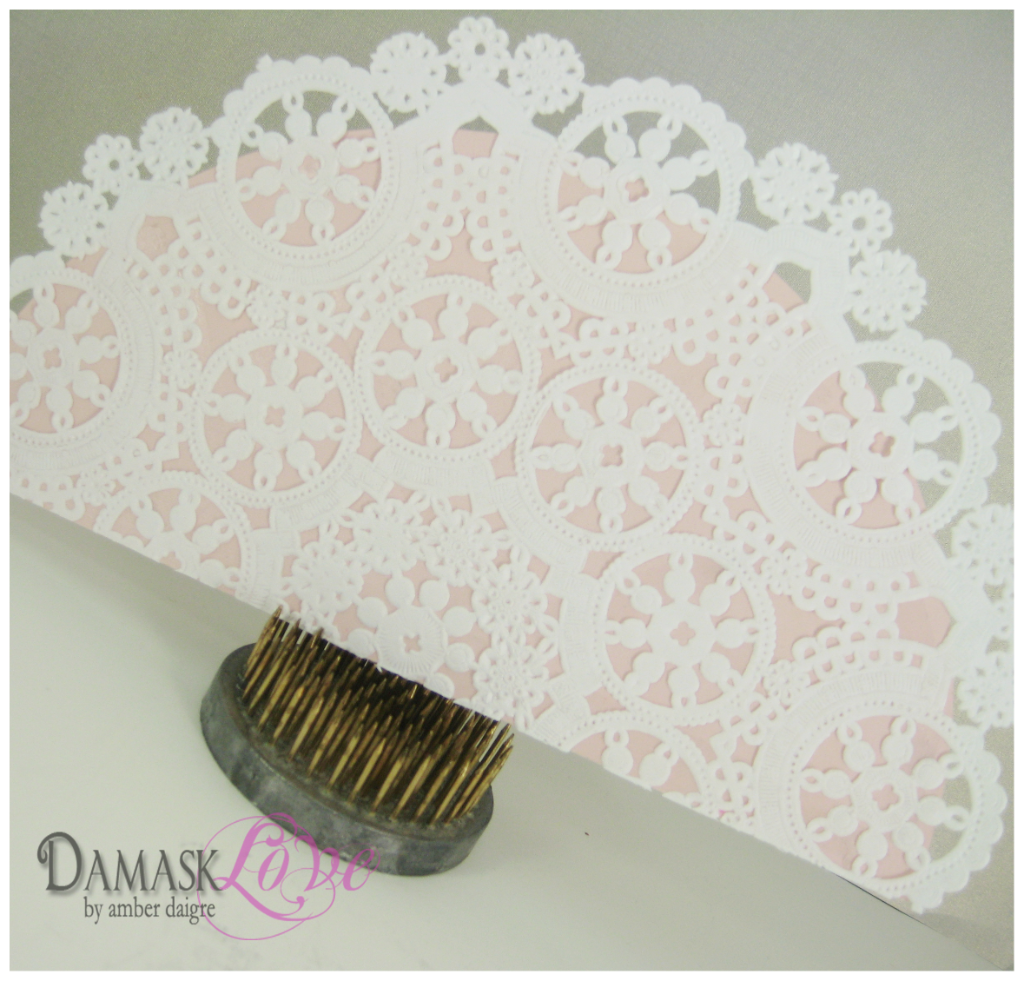 I curved the half circles into a cone shape – super simple!
With a little decoration and the addition of a handle, this cone-shaped treat bag is ready to be filled up! 
This project has a sweet, girly look that is perfect for Valentine's Day. I can also imagine using this same project for Easter or any other Springtime occassions.
I hope you enjoyed today's projects. Both are super simple to do – so go give them a try!!
Supplies (All Papertrey Ink unless otherwise noted):
Stamps: Love Birds, Fillable Frames #10
Paper: True Black, Raspberry Fizz, Stamper's Select White
Other: paper doily, black rhinestones
Stamps: Fillable Frames #11
Paper: Sweet Blush, Vintage Cream
Ink: Stampin' Up Ruby Red
Other: paper doily, pink ribbon (manufacturer unknown)