If you don't like banana pudding…well…I just don't know what to say about you! Personally – I love the stuff. It makes me think of summer – and considering the abysmal weather that's been happening on the east coast, I think we could all use a little summer in our lives.
The only thing better than banana pudding, is banana pudding in a mason jar with adorable handmade labels and tags. Can I get an Amen?
This month, Clear and Simple stamps released a whole slew of mason jar & fruit themed stamps that are officially my all time, #1 favorites ever. See, I am ALWAYS in the market for food themed stamps. It's sort of an obsession I have. I think it has something to do with the fact that stamped images of food are calorie free, and therefore don't result in a 15 minute tug of war between my jeans and my tuchus. Know what I mean?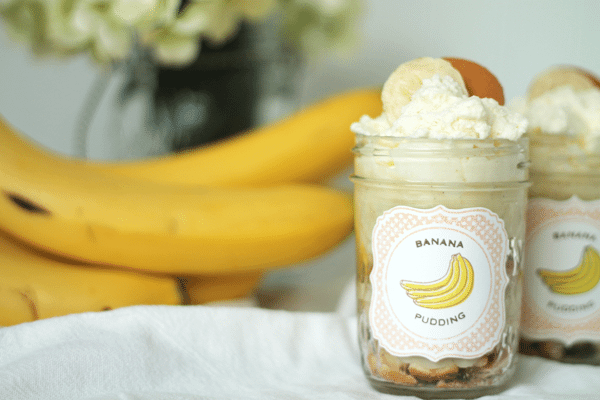 For this project, I combined stamped images with the real thing, to come up with super cute banana pudding favor jars – are you dying from the cuteness yet?
For the labels,  I used the Label Frames 1 set along with Perfect Harvest Too and Perfect Harvest Sentiments. The Well Preserved Jars: Small stamp set made perfect tags.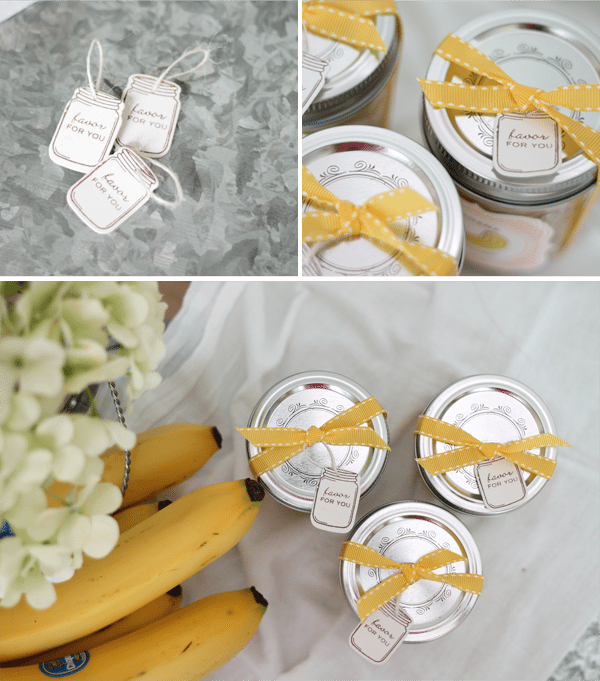 As cute as this packaging turned out, the inside of each favor is equally delicious! I came up with a variation on homemade vanilla pudding to create this dessert. I just added vanilla bean and rum to add lots more flavor to the recipe! As they say…a little bit of rum makes for a happy tum. Actually – no one's ever said that. I just made that up. But it's true. So there.
If you're interested in whipping up your own batch of homemade vanilla bean & rum pudding – just keep on scrolling! I've got a free recipe card that you can download!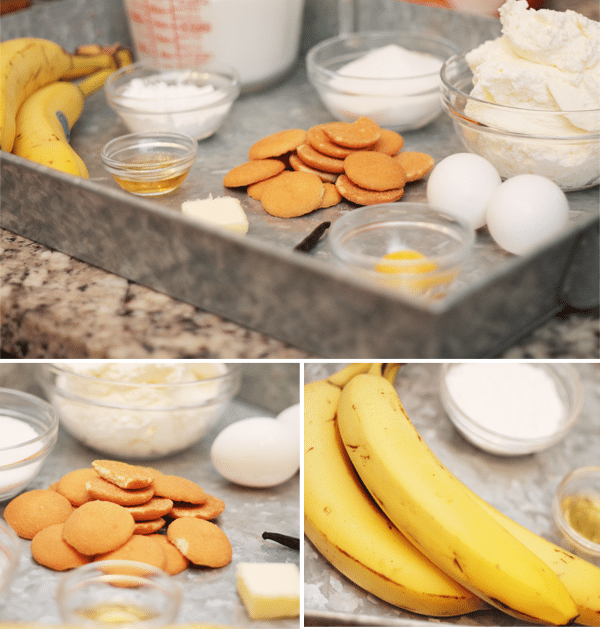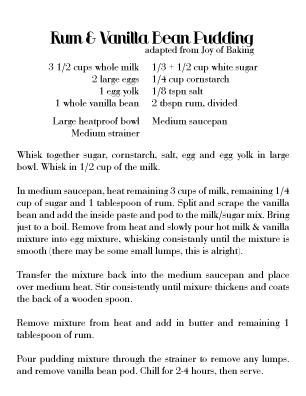 To turn this pudding mixture into delicious banana pudding – just layer with whipped cream, sliced bananas and some yummy Nilla wafers! Enjoy!
See ya'll tomorrow. I'm off to host a super hero picnic for six adorable kiddos. Visit me on Instagram for some peeks of the party!