If you come visit me in my craftroom…don't eat the jelly beans. I have a huge stash of "prop" jelly beans that I've been using for years. The same jelly beans. For years. They make for adorable photos. I wouldn't suggest you eat them…unless you like to chew on rocks.
For today's project, I managed to use every single one of my precious prop jelly beans. This banner project would be perfect for a birthday party… and the best part is that each panel can serve as a little favor. Gotta love double duty.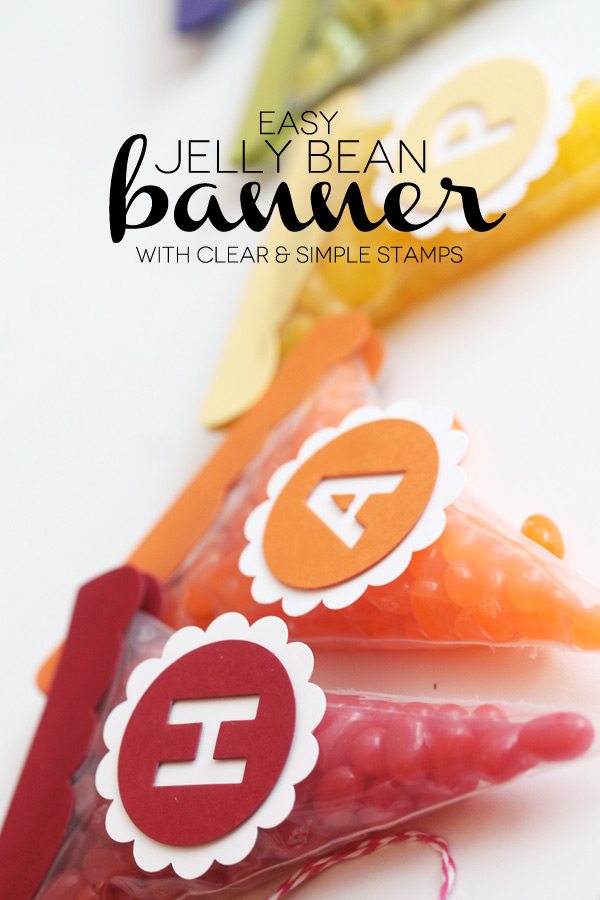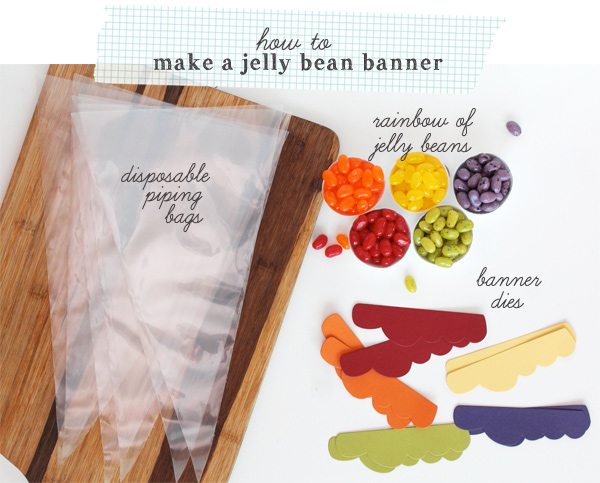 Assembling this banner is really very simple. The fun part is the unexpected element of the disposable piping bags, which are the perfect shape for banner bunting.
Just fill each piping bag with jelly beans, trim off any excess from the top, and then add the banner die shapes as toppers.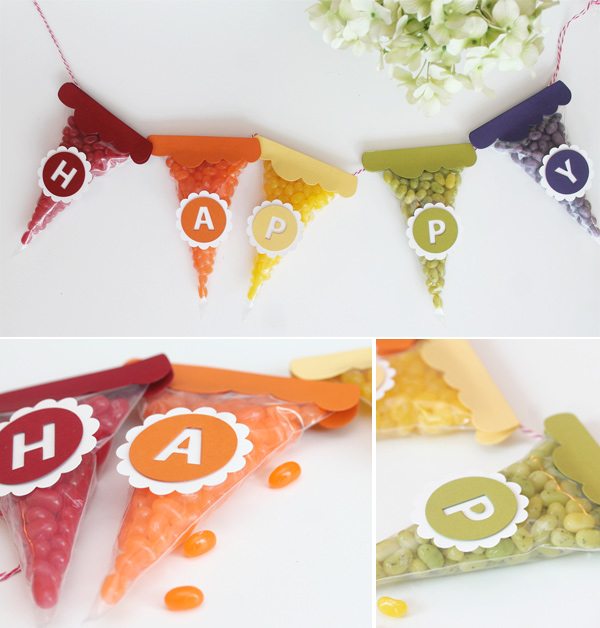 I added die cut letters to each piece of the banner using the Uppercase Alphabet Die Collection. Now, I wish this project was more complicated, but honestly…that's all there is to it!  I've been doing so many long posts lately, I guess it was high time for a quick and simple one!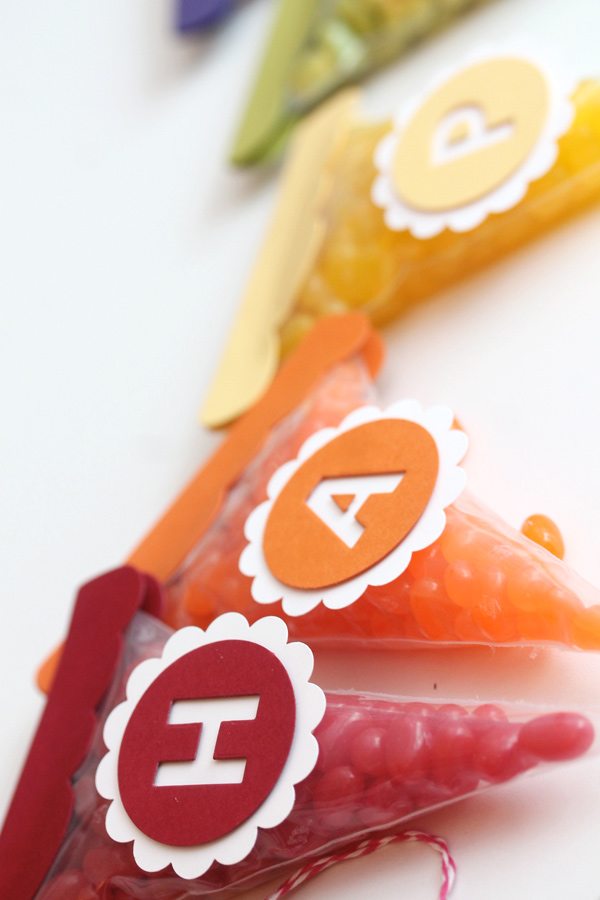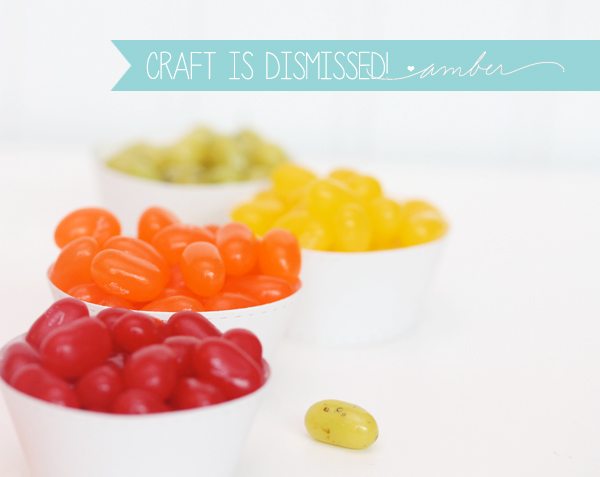 SUPPLIES:
Clear & Simple Stamps Uppercase Alphabet Dies | Clear & Simple Stamps Banner Dies