Summer is coming to a close, so I thought I would bring you one last summer themed project, especially considering that it's Labor Day weekend here in the States and many people will be enjoying time with family, friends…and food.
I have no business going near a grill. When I was about thirteen, my friend Olivia and I decided to grill some chicken wings. They were charred and tasted like propane. I haven't grilled anything since. That's why you won't find any grilled food in today's little party themed post…but you will find cookies. And let me honest…burgers are delicious, but burger shaped sugar cookies are delicious and adorable.
To give you a little inspiration for planning a summer soiree of your own, take a look at the new File It collection available through Clear & Simple Stamps. Each set allows you to organize your creative projects and special events.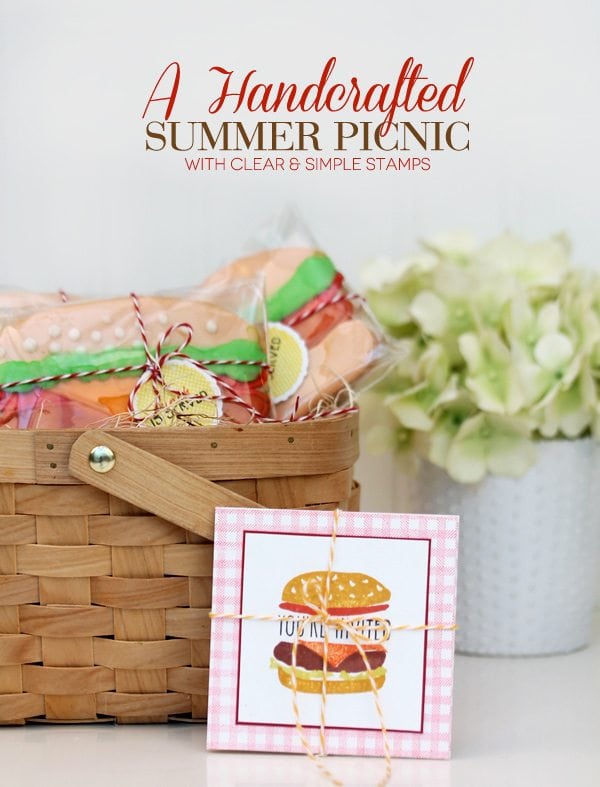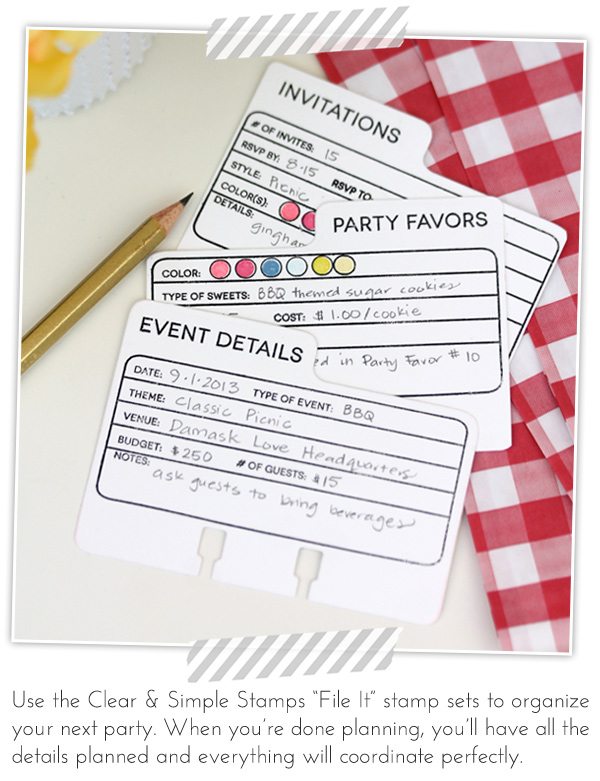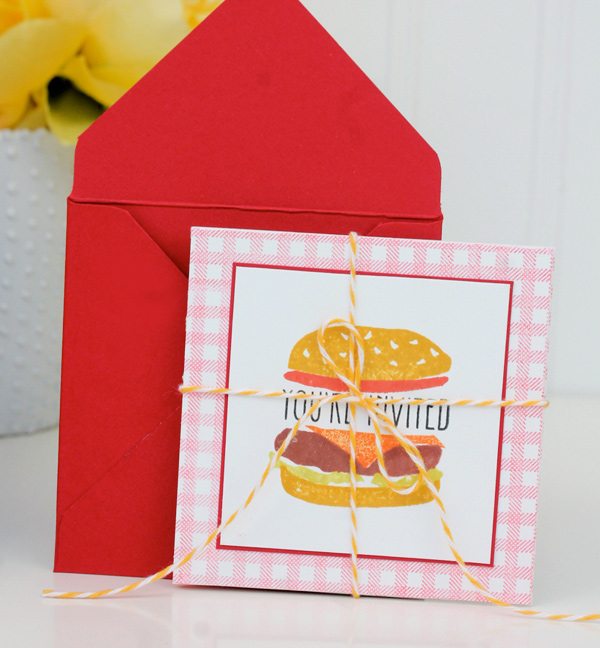 This simple trifold invitation is a slight departure from traditional invites. It measures 3.5″ square and one sheet of 8.5 x 11″ cardstock will yield two invitations. I stamped the invitation with gingham, which is the official pattern of summer, right?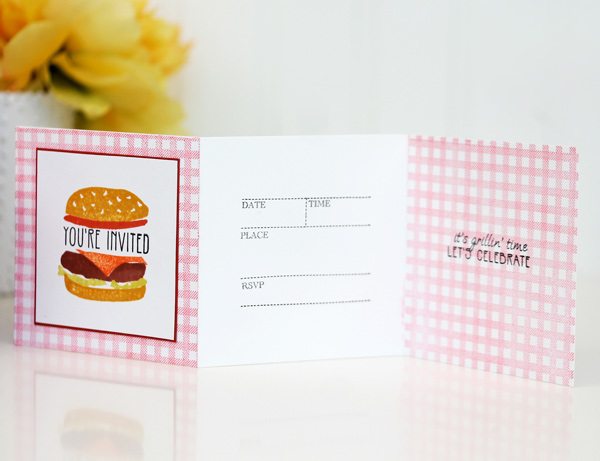 And a party is just not a party without party favors, right? In all honesty,  favors are my favorite component of a party.To coordinate with the invitation and theme of this get together, I decorated a few foodie sugar cookies that are almost too cute to eat. Have you ever decorated sugar cookies? I have a collection of cookie cutters and love customizing them with colorful icing. It's a time consuming task and it takes a steady hand, but it's totally worth it in the end. I am far from a cookie decorating expert, but I have fun with it!
To package up these favors, I reached for a few tags and party favor dies that coordinate perfectly. How cute is that hot dog nestled into the Party Favor #12 die?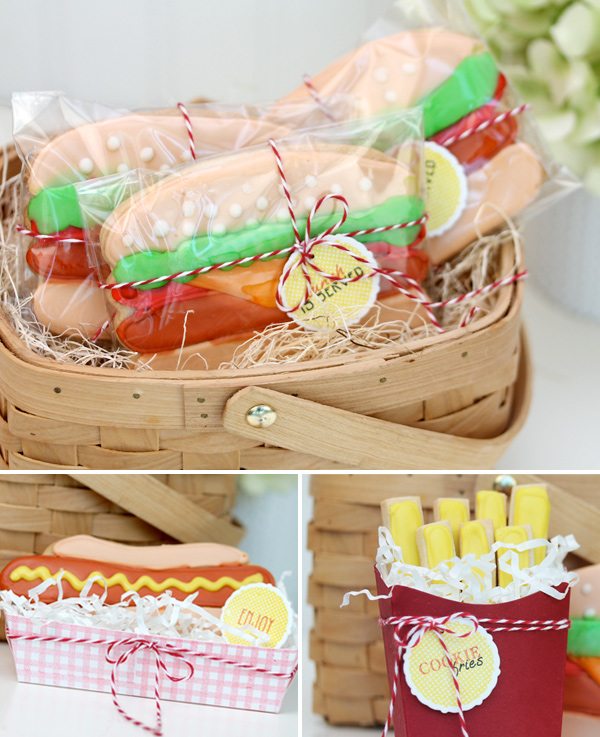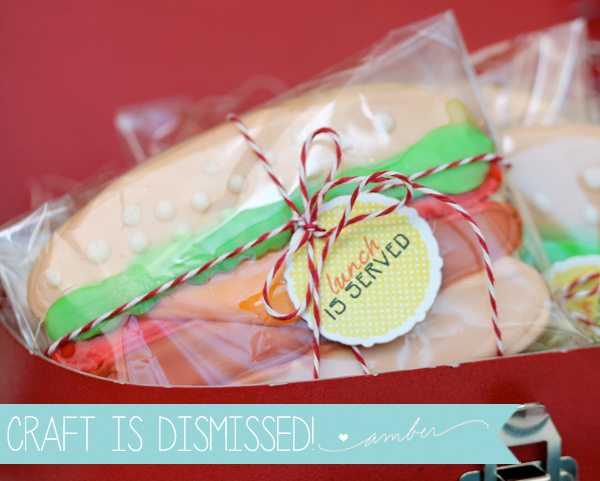 Hope you enjoyed today's eye candy…or better yet…eye cookies. Have a great weekend! I'll see you soon with more crafty projects.
SUPPLIES
Party Favor 12 |  Party Favor 10 | Gingham Background Stamp | File It: Party | Stationery Organizer Dies | Hamburger Cookie Cutter | Hotdog Cookie Cutter