We all know that breakfast is the most important meal of the day, but today's post is all about making it the cutest.  I'm giving breakfast a makeover. Cereal in a bowl is great…but cereal in a pink polka dot bowl with pink polka dot accessories is just downright unforgettable. Nothing about this ensemble is terribly difficult. It's all about coordinating patterns, colors and and a little creativity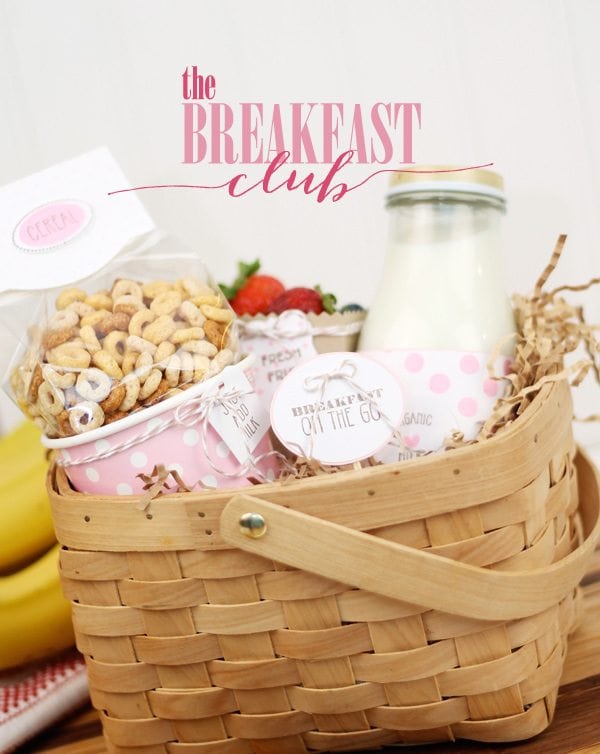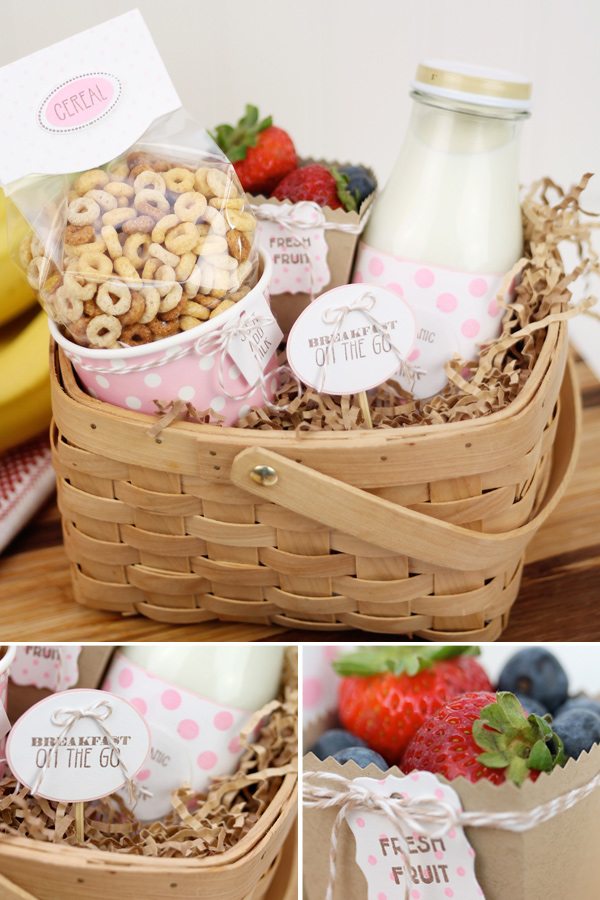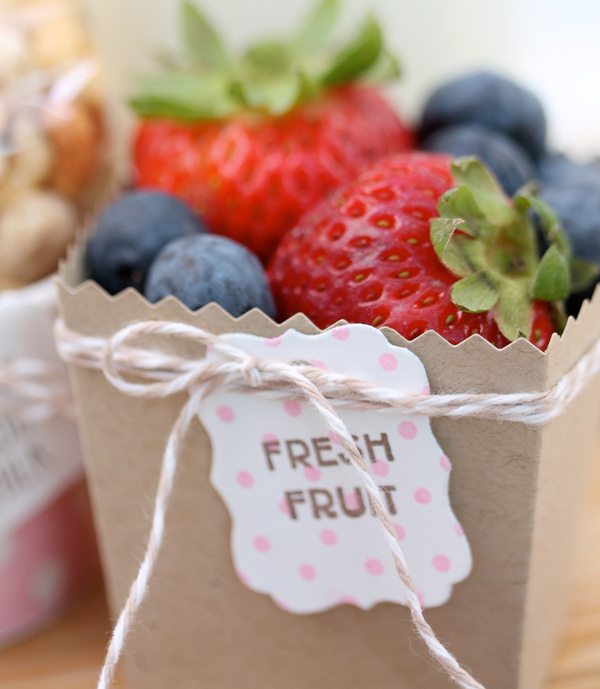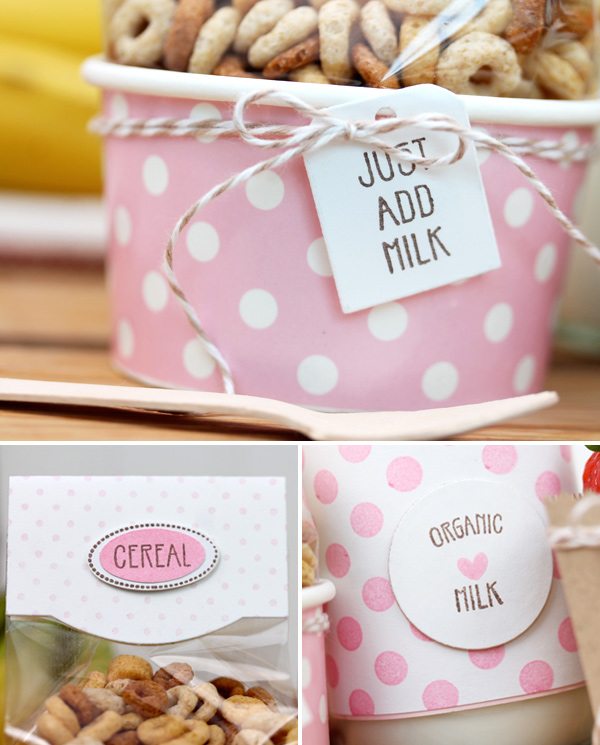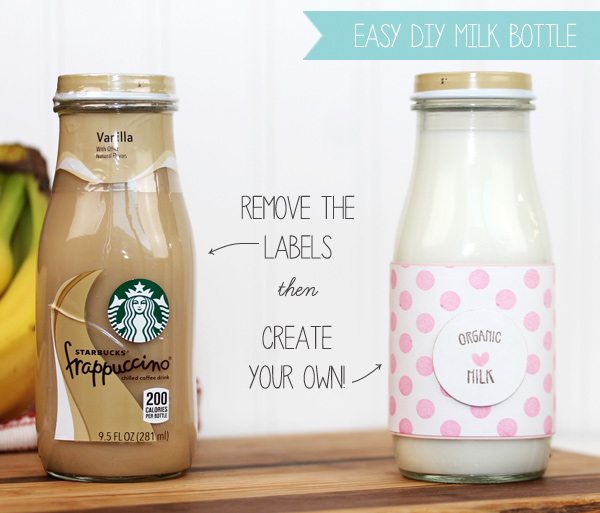 And of course there is a coordinating card! This one is simple in it's design, but includes some creative use of stamps that might just surprise you!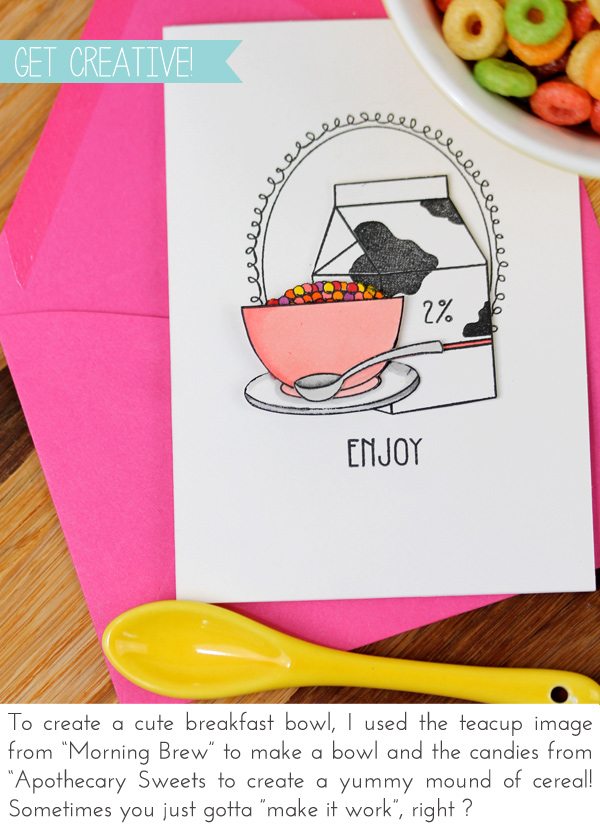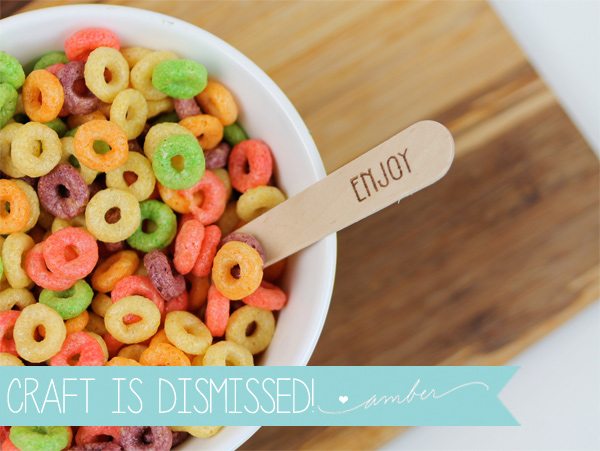 Have you enjoyed this little breakfast time treat! I'd love to hear from you…and I'd love to know what your favorite cereal is! Personally, I have a soft spot for an oldie: Cheerios.
SUPPLIES:
By the Glass, Jr. | Morning Brew: Tea | Apothecary Sweets | Circles Plus | Mini Ovals |  By the Glass, Jr. Sentiments