When it comes to crafting for the holidays, the easier…the better! Chances are you have lots of gifts to give. That means you can't spend hours creating the perfect custom craft projects for everyone on your list. This Santa cup craft is a great, simple go-to for holiday gifting.
As a part of the our Ultimate Virtual Cookie Party, we're sharing easy ideas to give cookies! The amazing Sweet Sugarbelle is serving up delicious ideas for baking showstopper sweets. And Damask Love is delivering creative crafts for packaging everything up!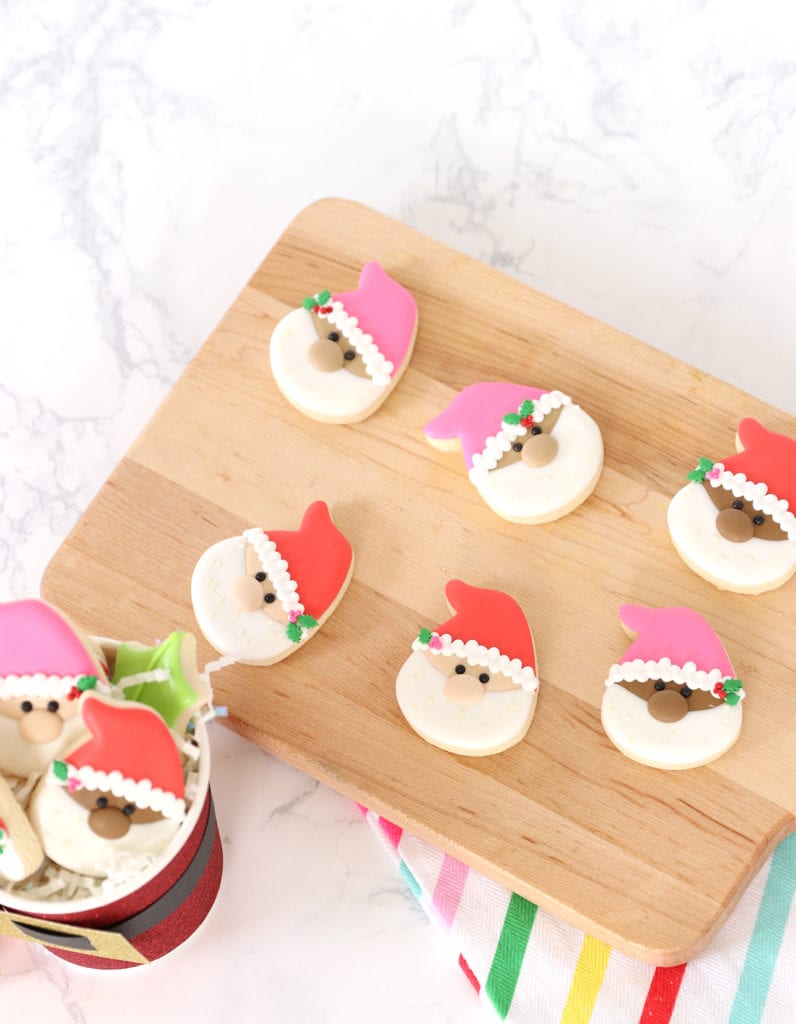 The Ultimate Virtual Cookie Party is our way of inspiring you to get creative this holiday season! Join us here on the Damask Love site or on Instagram where we'll be sharing daily projects and tips. You can also join in on the Virtual Recipe Exchange happening in the Damask Love Facebook Group!
The first cookie and craft combination is this adorable santa treat cup craft. This Santa cup craft is as simple as grabbing a few extra cups on your next trip to Starbucks! In a pinch, you could even create this project with a red solo cup!
There's a good chance you've seen coffee cup crafts before, but I'm willing to bet they're not as beautiful as this! If paper crafts are your jam, then watch below to see how easily you can craft up this adorable gift idea.
A few tips as you create this Christmas treat cup:
Make sure to trim off the rim of the cup, thereby ensuring your template will fit correctly.
By cutting a strip from the center of the belt, you have the perfect curve for making Santa's belt.
This is a great kid's craft! Just make sure an adult handles the crafting knife!
I'm sure you already have great ideas for decorating the finished off this Santa craft. You can add a paper flower to the lid or add a simple bow.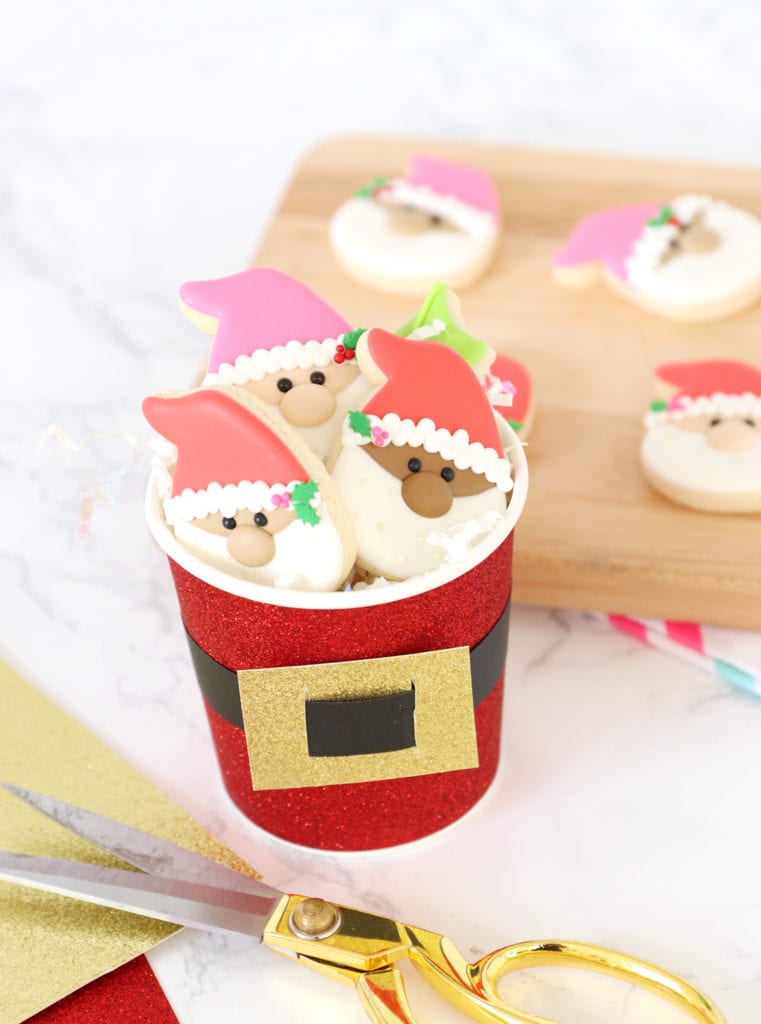 This Christmas treat cup is just one of many ideas in the Ultimate Virtual Cookie Party! We've also got free printables for hosting the perfect gathering for friends and family!
You'll even find cute ideas for cookies to gift to friends.