It's all about the presentation.
These are words I live by.
Even the simplest of gifts can be made special if presented in the right way. Papercrafting is the perfect way to customize a gift and I absolutely love creating unique packaging for gifts.
Today I am packaging up some ribbon to send off to a fellow crafter. Ribbon may not be very exciting for some, but if you're anything like me – ribbon is the greatest!
Let's review just how great ribbon is, with a little throwback to those beloved S.A.T analogies.
Peanut Butter is to Jelly
(they go together so well)
Coffee is to Monday Mornings
(you don't HAVE to have it, but things go a whole lot better if you do)
(a little goes a long way…use too much and things start looking pretty tacky)
Now that Ribbon 101 is done, let's talk about the project.
I started with a bunch of rolls of ribbon, which I initially packaged in little bundles (not cute).
This was just not acceptable – we can do better than this!
I started with two 4×6 pieces of chipboard, which I covered in cardstock and patterned paper.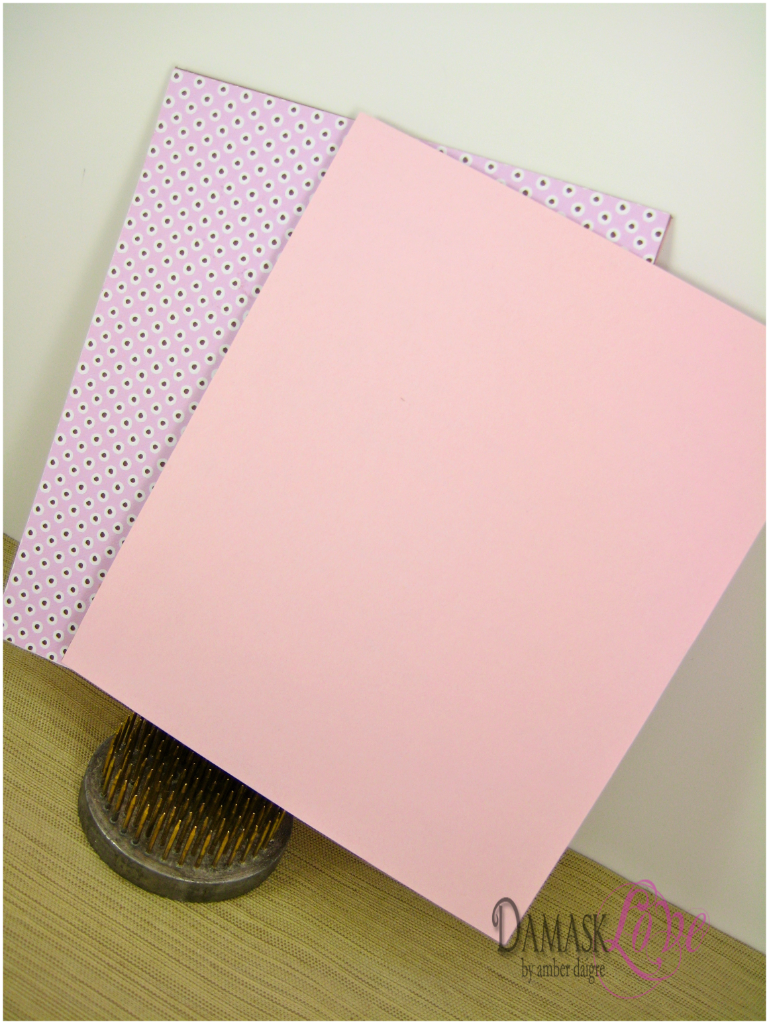 Then I cut notches out of the sides of the covered chipboard. These notches should be the same width as the ribbon you will be packaging.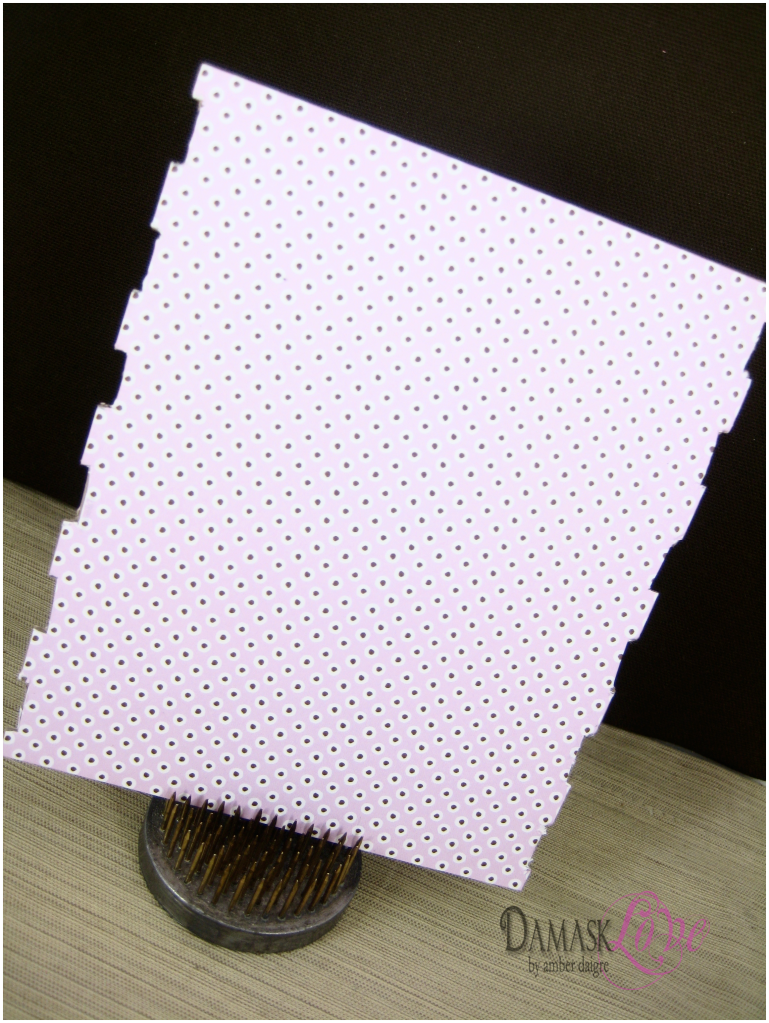 The next step is simple – just wrap the ribbon around the chipboard. The result is so pretty and organized.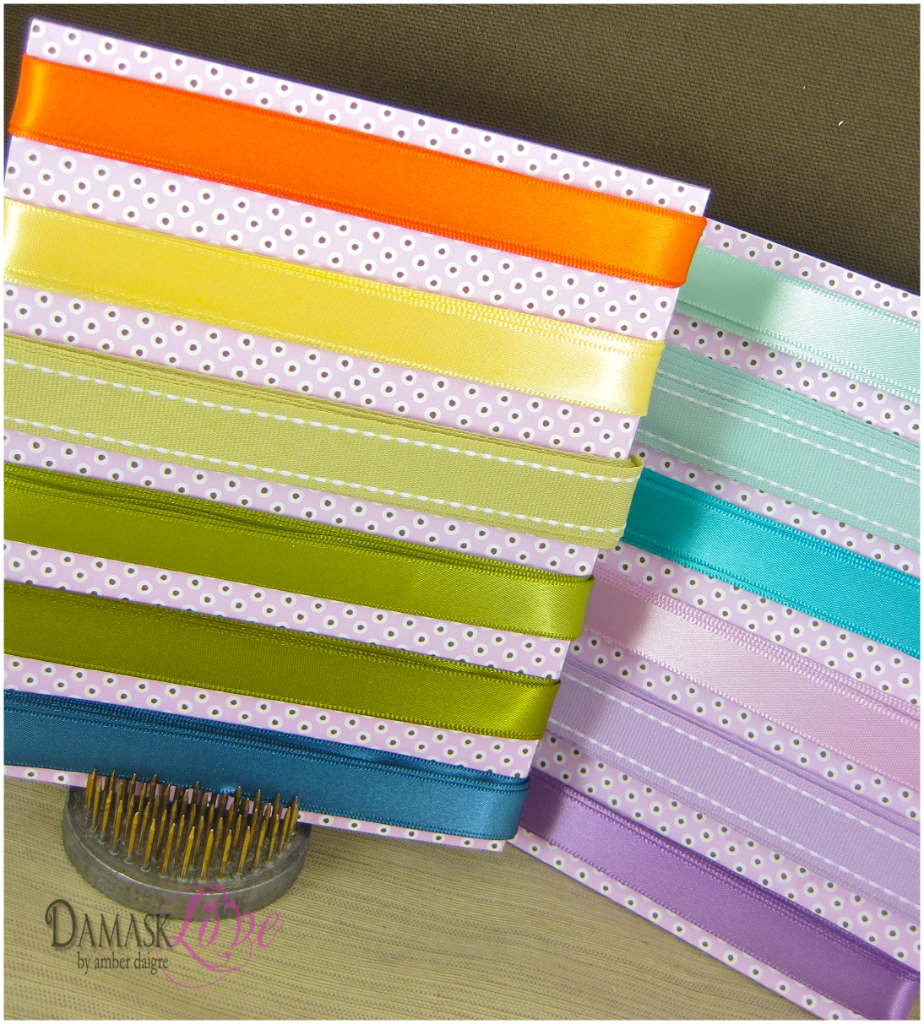 I placed these two cards of ribbon in a clear box that I had left over from a PTI stamp set. They fit perfectly inside. I also added some decoration to the outside.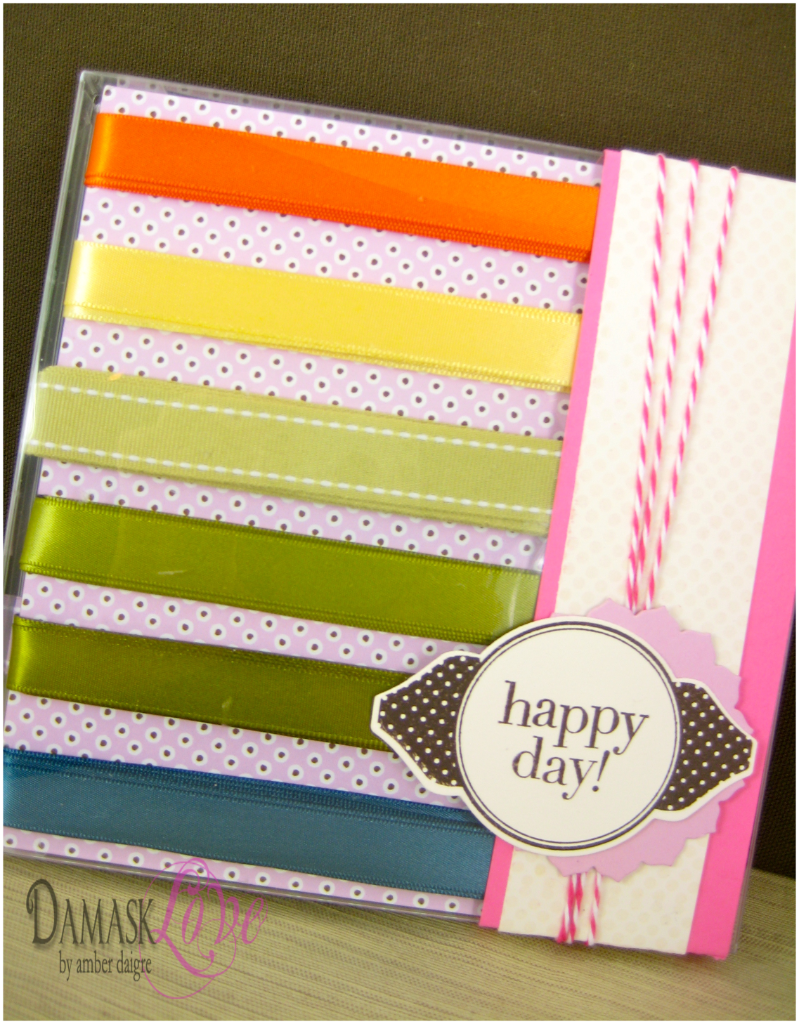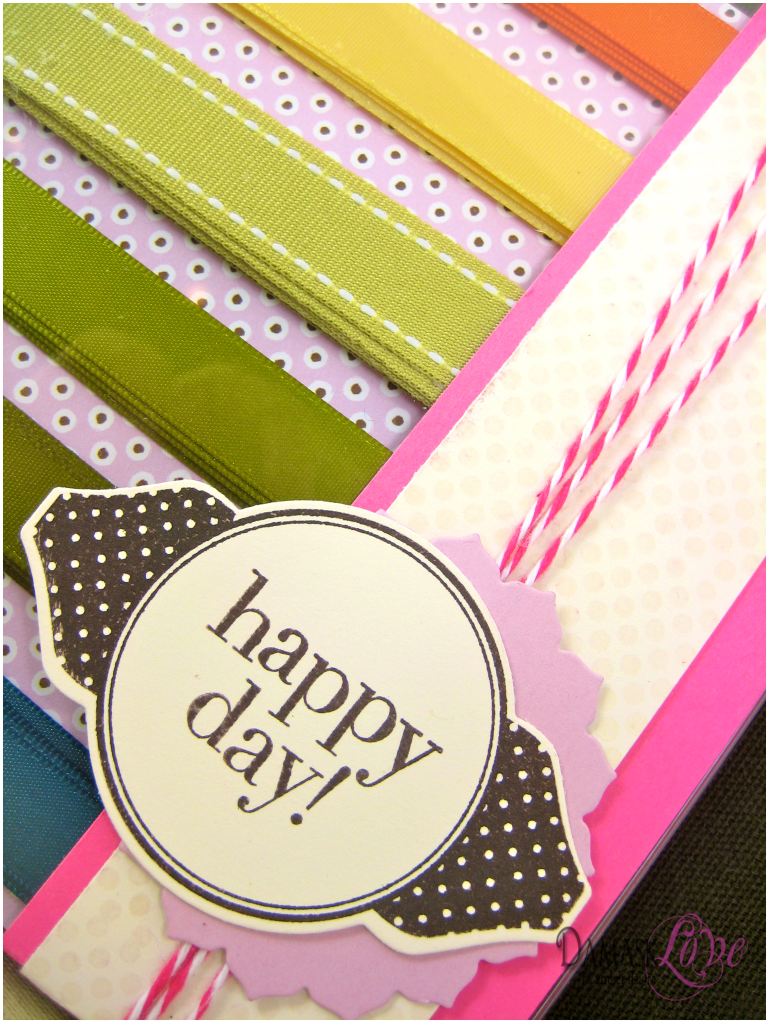 As far as I'm concerned – any day that I receive this package of ribbon is a Happy Day!!!
I hope your's is a happy day too! Thanks for stopping by.
Supplies (all Papertrey Ink unless otherwise noted):
Stamps: Mat Stack 2, Polka Dot Basics, Happy Day sentiment (unknown)
Paper: Sweet Blush, Happy Spots patterned paper, Lavender Moon, Vintage Cream, Raspberry Fizz
Ink: Staz On Timber Brown
Other: Limitless Layers die, Mat Stach 2 die, Twinery baker's twine, assorted PTI ribbons.