I'm trying to figure out how to hold on to summer while simultaneously embracing fall. Pineapples. Pineapples are my solution. They are bright and colorful and make me think of warmer days, but if you throw those suckers into your favorite pumpkin muffin recipe and you've got a damn good midnight snack.  So yeah. You'll probably be seeing some pineapples between now and New Year's.
Today's take on pineapples are some really cute treat boxes that are crazy easy to make. I've even got a printable for you to make it super easy to cut out the toppers.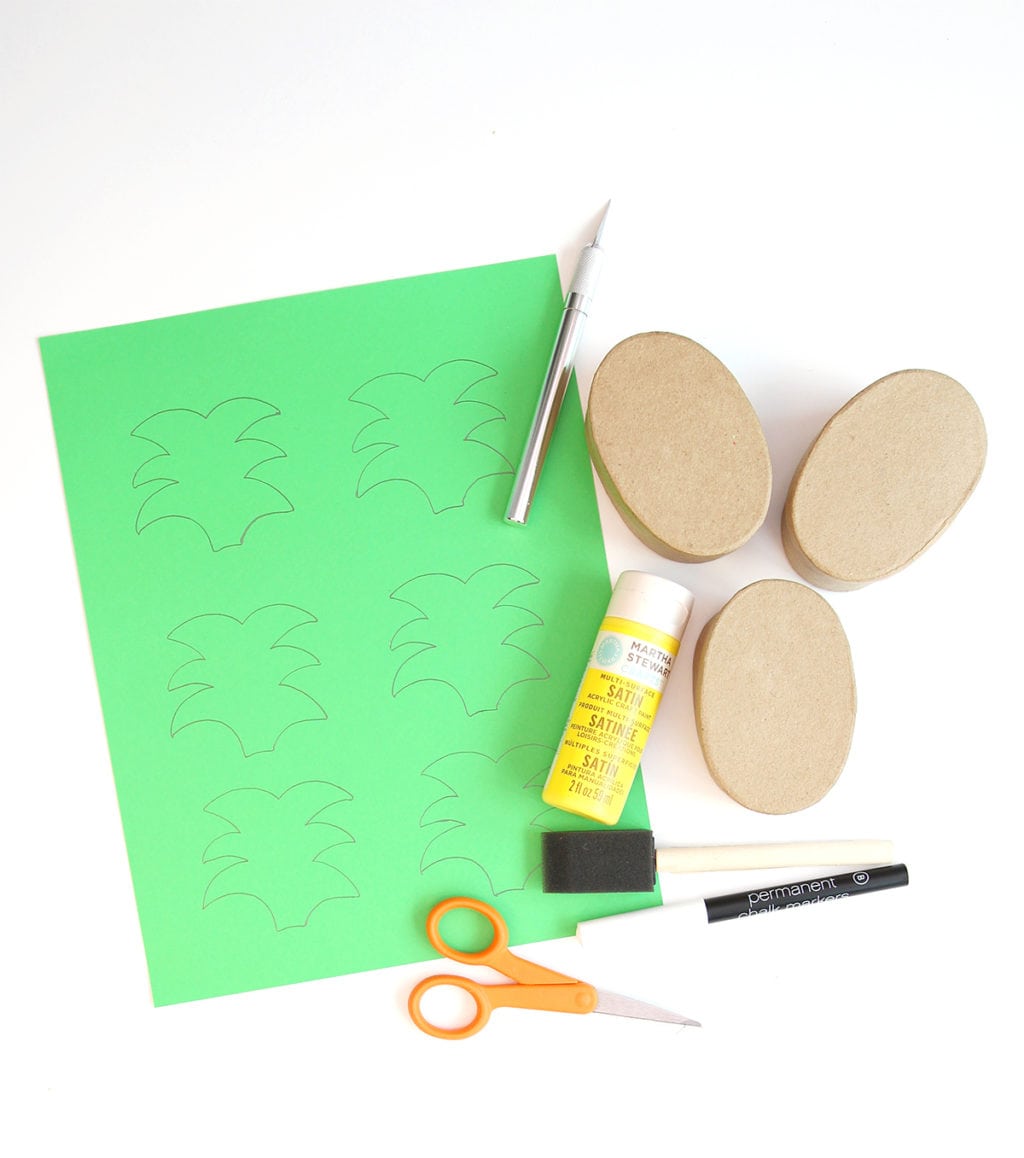 What you need:
Pineapple topper printable, printed on to green cardstock
scissors
yellow paint
foam brush
chalk marker or white paint pen
craft knife
oval paper mache boxes – I used itty bitty ones that I picked up from Hobby Lobby, but you can use whatever size you want!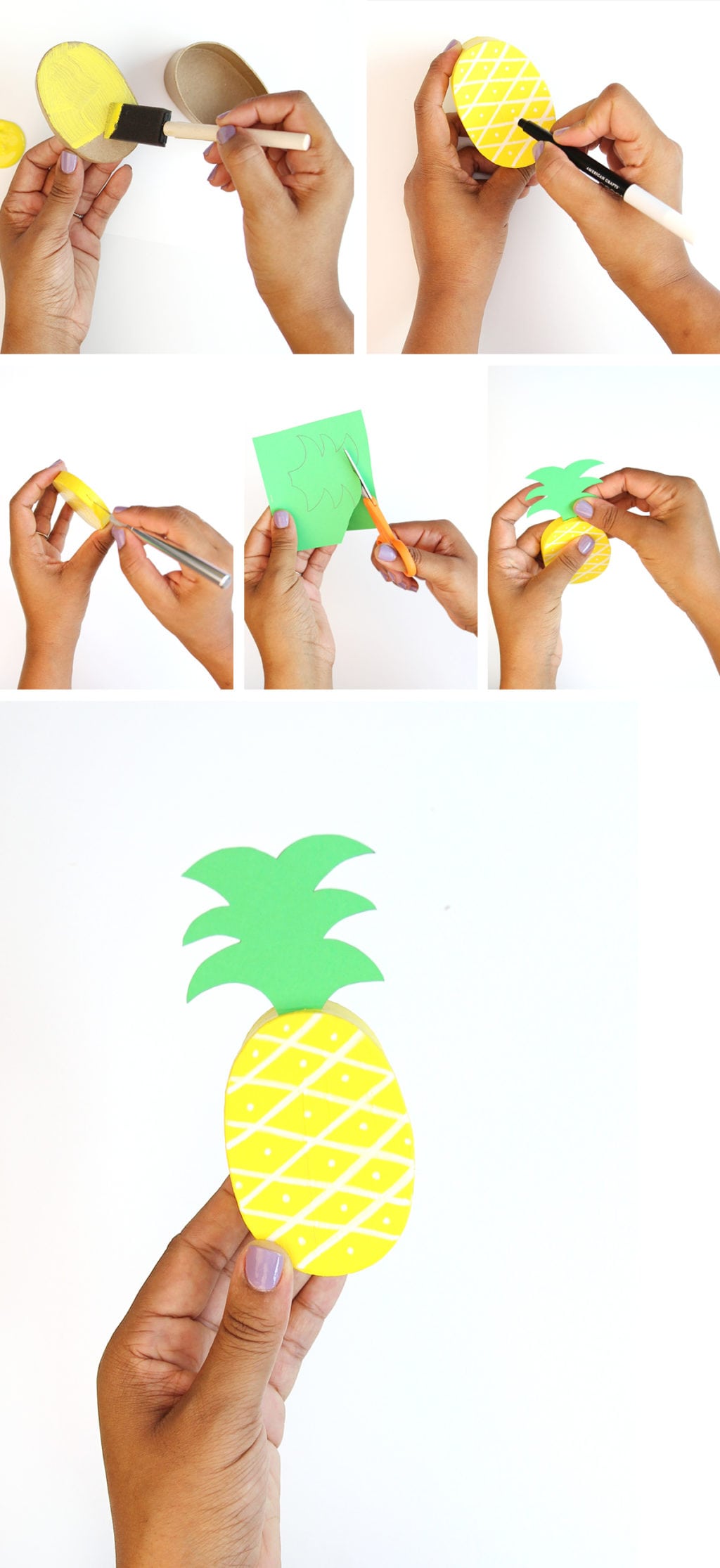 Paint the paper mache box with yellow paint. You'll probably need a few coats to get a nice bright yellow color.
Once the paint has dried, use the marker to draw on the lid of the box as shown.
Use the craft knife to cut a small slit in the lid
Cut out the pineapple topper
Insert the topper into the slit and you're done! So easy and so fun! A great project for little ones – just be sure to help em out with the craft knife part.