It's Papertrey Blog Hop time!!!
This is one of my favorite monthly crafting events! So much creativity, inspiration and camaraderie!
My post for this Blog Hop is a long one….so settle in and hang out with me for a bit…I'm so excited to have you over and I have lots of things to share!
The theme for this month's hop is Flowers.
If you know anything about me or my blog, you know that my approach is sometimes literal, sometimes out of the box. Well, today's project is a little of both!
After some brainstorming and researching, I decided that I would take the literal approach to the flower theme.
Not only would the cards feature a flower embellishment, but they would contain actual flowers!!!!!
How? With some plantable paper, of course!
Even better – plantable paper is super easy to make!
I really mean it.
I'm not pulling a "Martha-Stewart-it's-so-easy-to-raise-bees-and-harvest-your-own-honey" move. I promise. This is really really easy.
$20 and a trip to Home Depot is all you'll need!
Now, I'll walk you through the steps of how to make plantable paper, as well as share a few more photos of the finished product.
Start with four lengths of wood (dowels or molding both work well). I used molding, which you can have cut on-site at most Home Depot stores.
Overlap the dowels to create the frame and use twine or wire to secure the corners.
You'll need aluminum mesh… the same stuff used on screen doors. It is sold in huge rolls…way more than you'll need for this project! It is very inexpensive though! Only $7 for the roll I purchased.
Cut the mesh down to the size of your frame and use a staple gun (or tacks) to secure the mesh to the frame. It doesn't matter which side of the frame you attach the mesh to.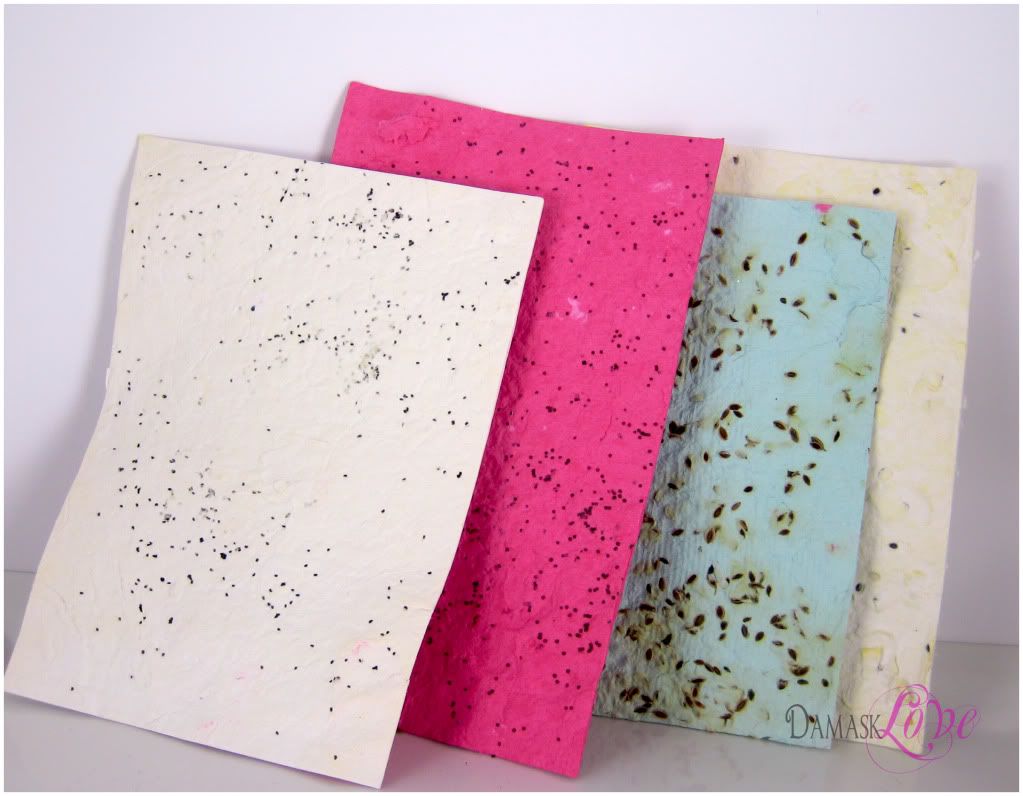 front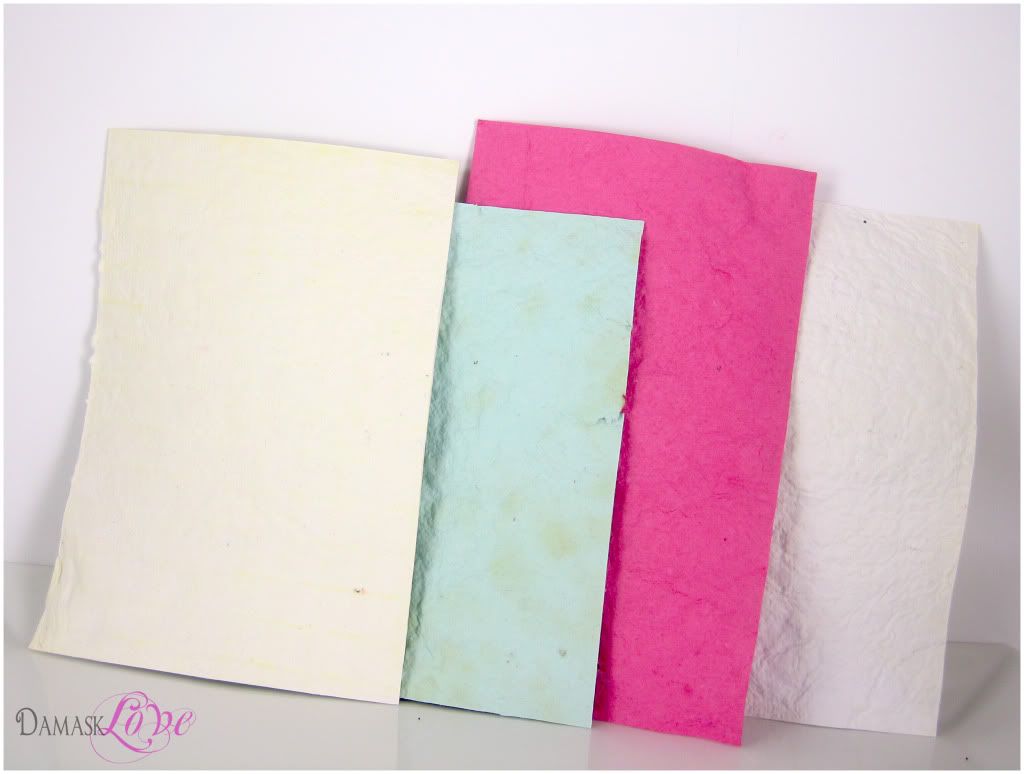 back