I will always accept a challenge, which is exactly why I'm painting with chalk paint today.
When you think "chalk paint" you might think "vintage," "shabby chic" or "distressed." At least that's that I thought. We can all agree that none of these words describe Damask Love. So what the heck is a modern girl to do with a jar of chalk paint, huh? Here's the dealio – chalk paint is great for the distressed look. It's great for vintage lovers. It's also great for people who want to paint any surface without any prep work…also known as lazy girl crafters, like me! Chalk paint goes on in one thick coat is great for glossy surfaces that would otherwise be an absolute nightmare to paint. With all the happenings in the new studio, I decided to dive into a simple project using chalk paint in a modern way. It started with THIS super affordable IKEA shelf.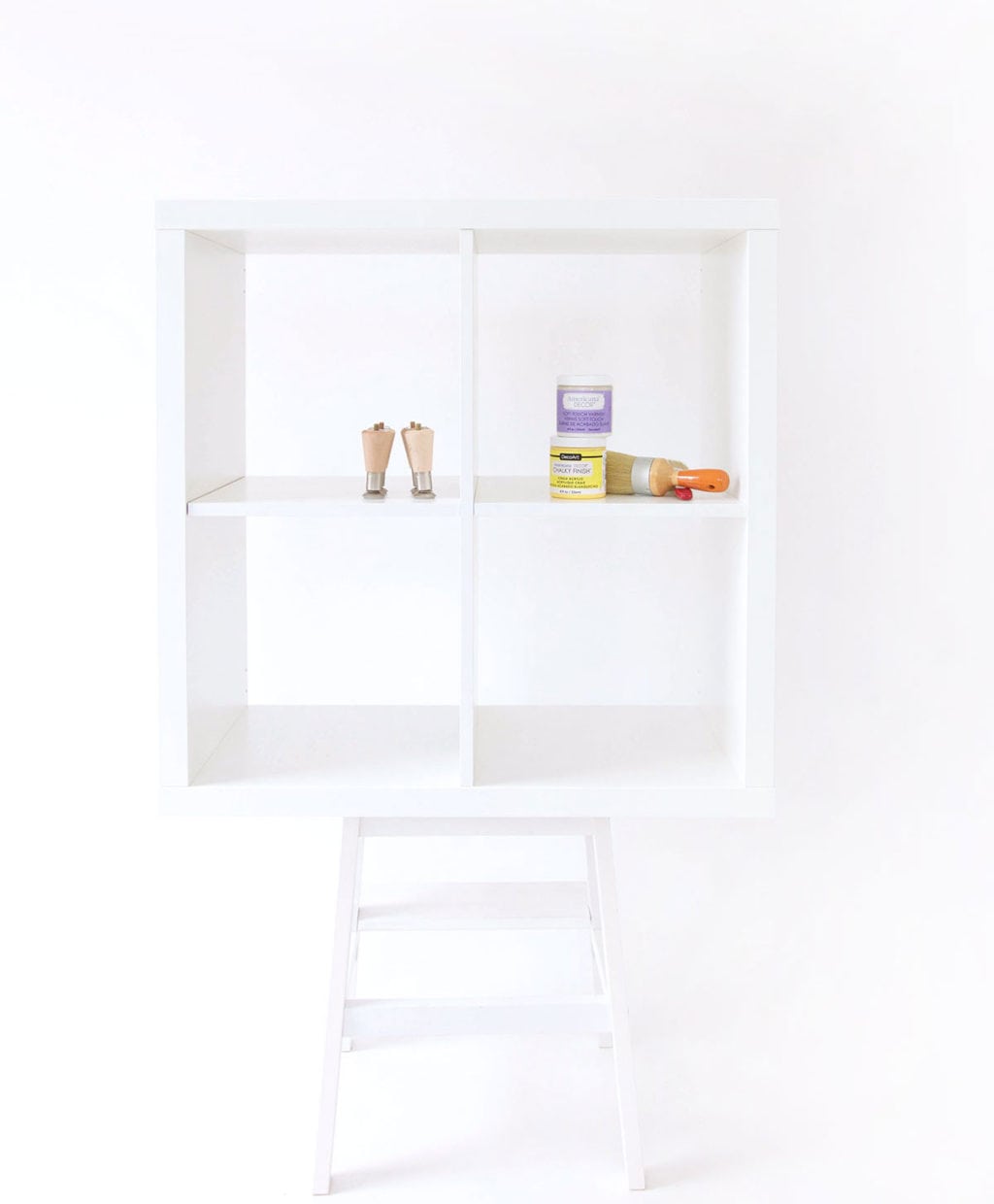 You'll need:
an IKEA shelf like this one.
DecoArt Chalk Paint in Rejuvenate – one of their new fall colors available at Michaels in the Stains aisle…not the paint aisle!
DecoArt Soft Touch Varnish  – basically a satin finish polyurethane coat for protecting your chalk paint finish
Paint brushes
Grab your paint and wipe down the surface. The paint will go on nice and thick, making your job super easy. A little goes a long way, too! I only used half of the jar for this project.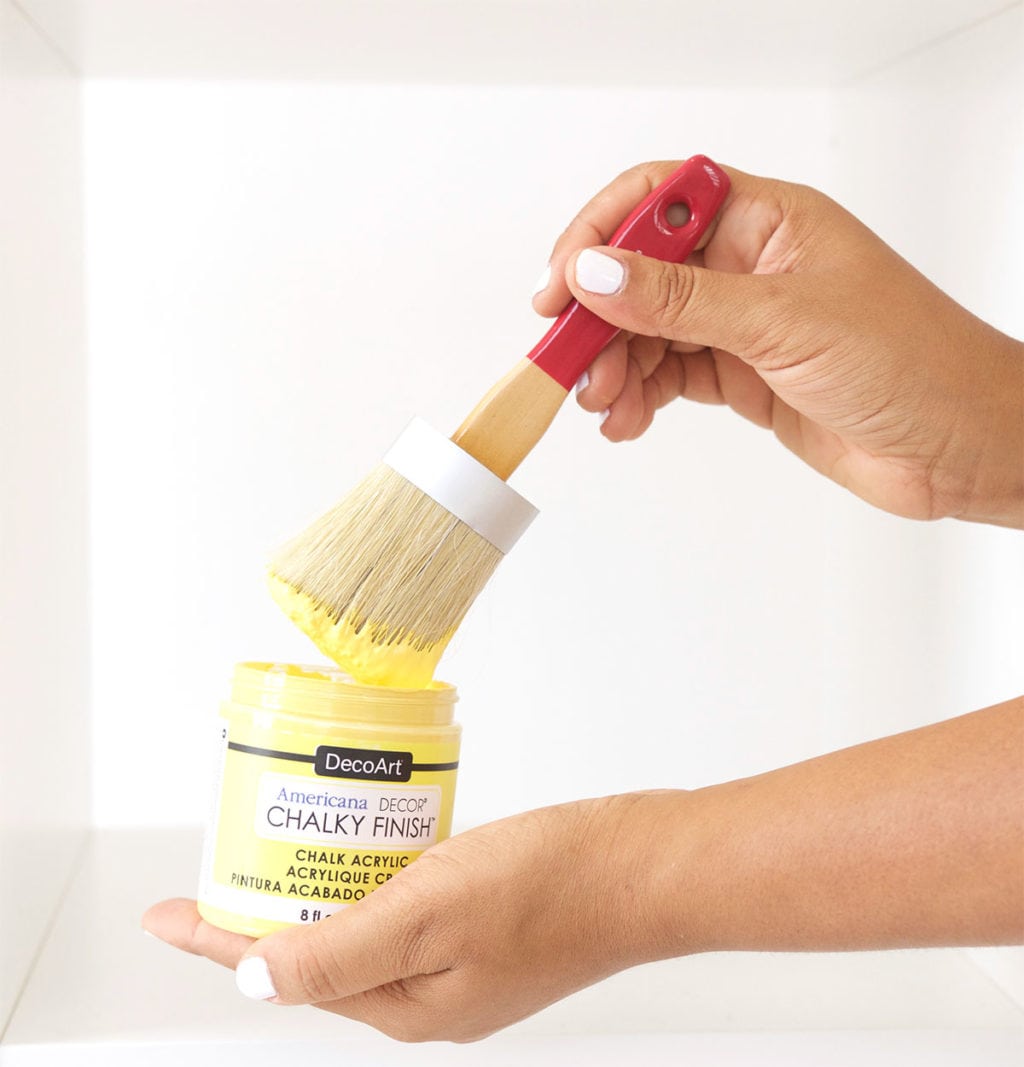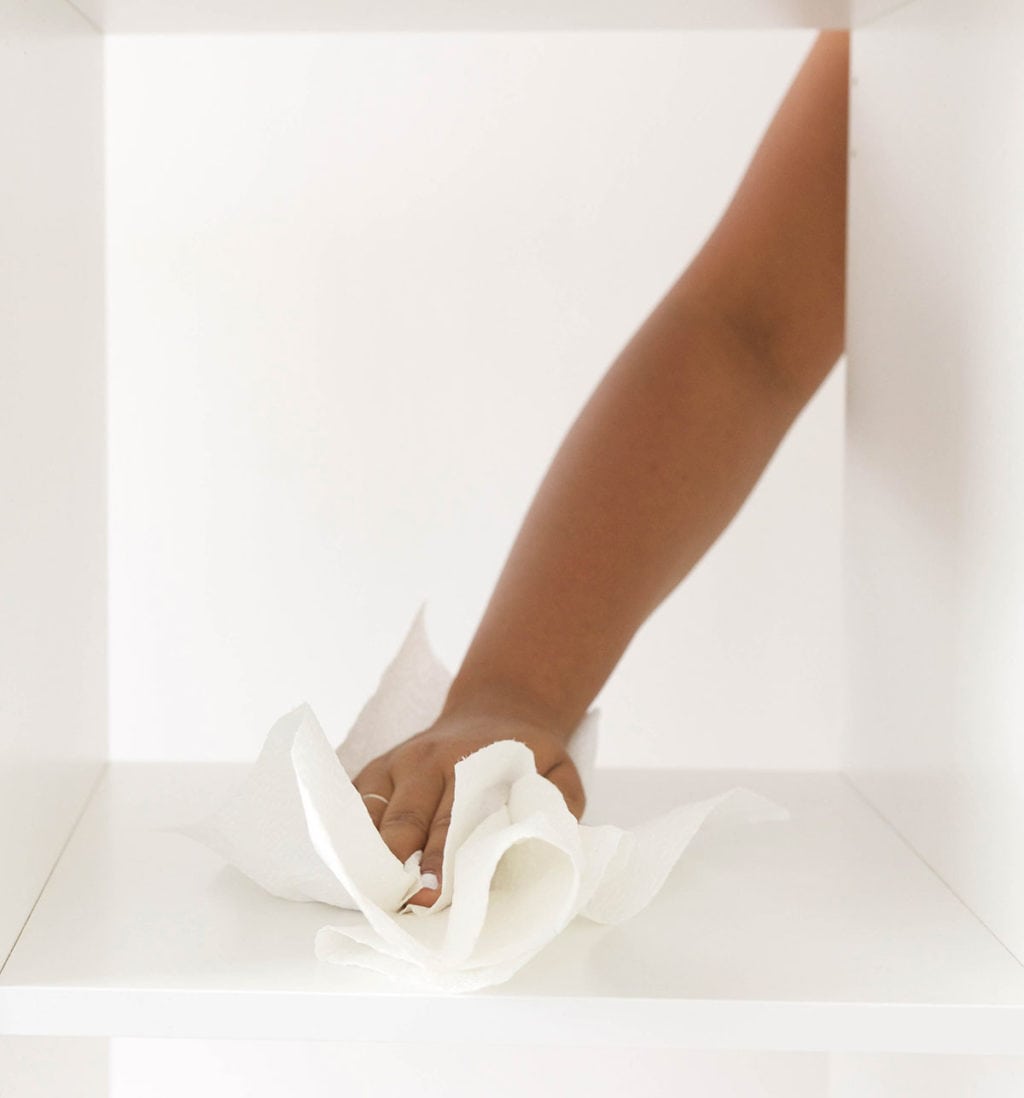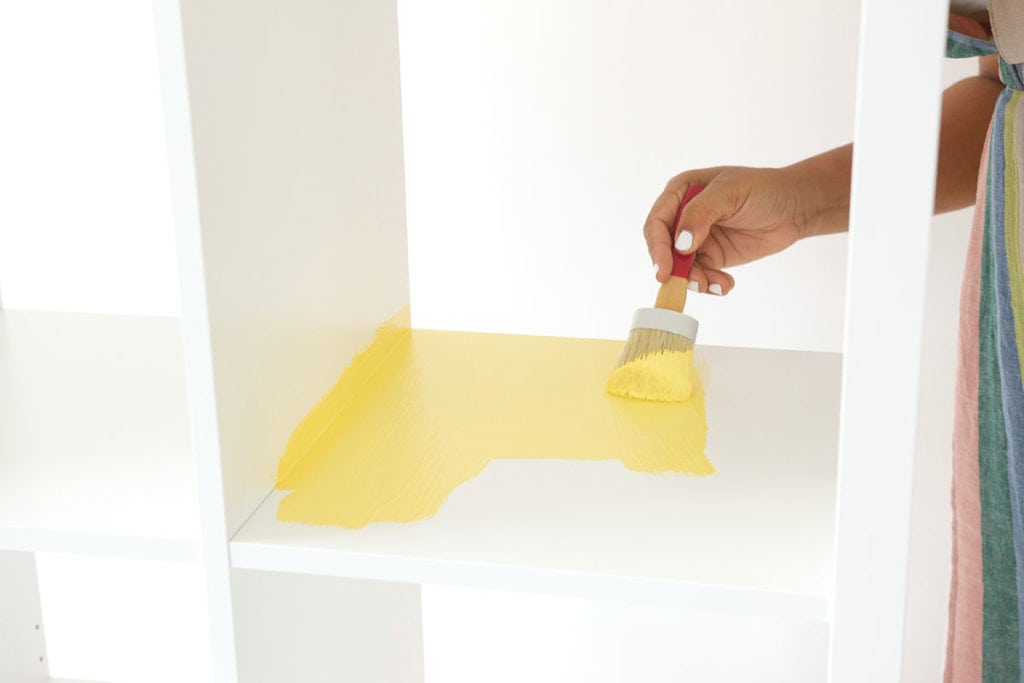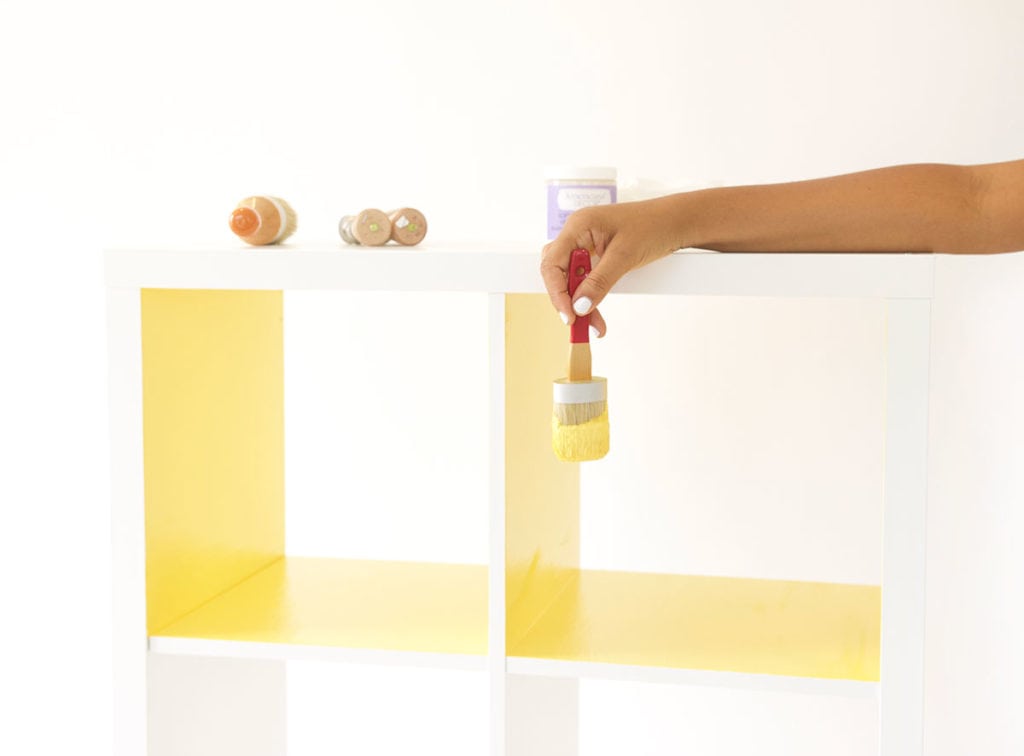 Once you've painted the inside of the shelves, you'll want to protect the chalk paint. Left uncoated, the chalk paint will chip over time so a quick coat of Soft Touch Varnish will do the job. You'll only need half of an 8oz jar for this project. Shake the jar before using and then lay down a coat of varnish , then allow it to dry completely.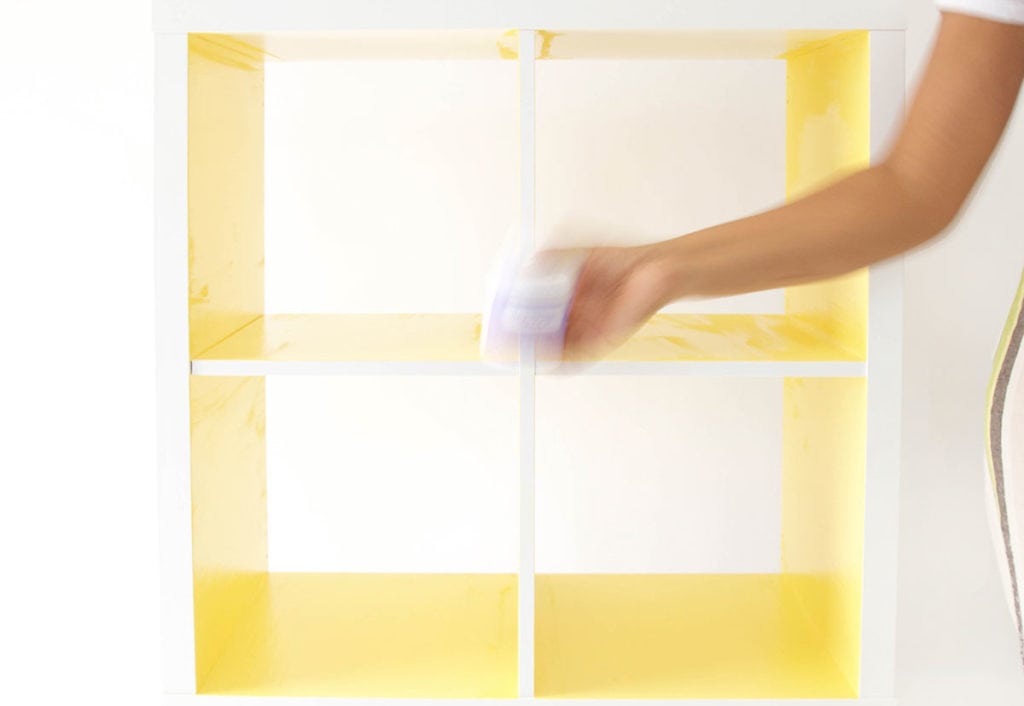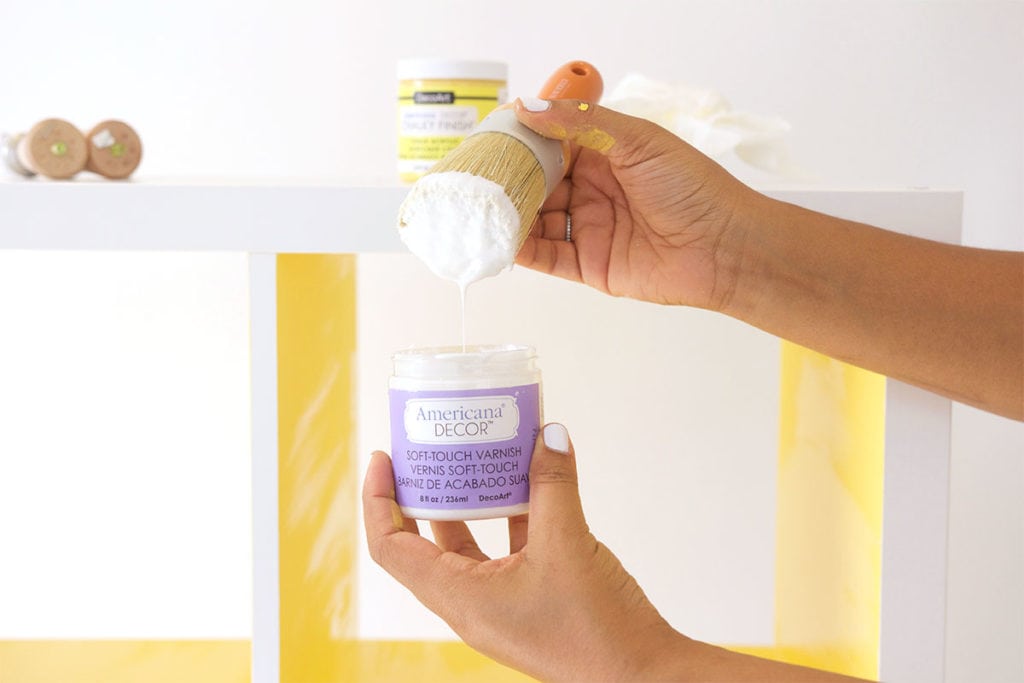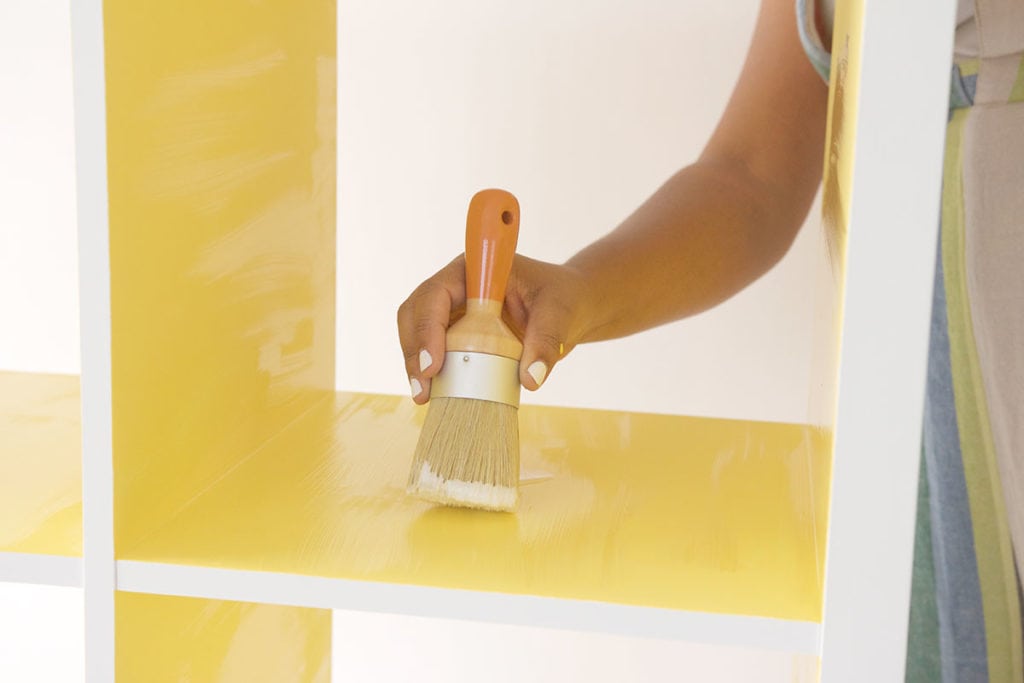 With all the shelves painted an protected, I added a modern 4″ legs to the shelf to give it a bit of height and finished look.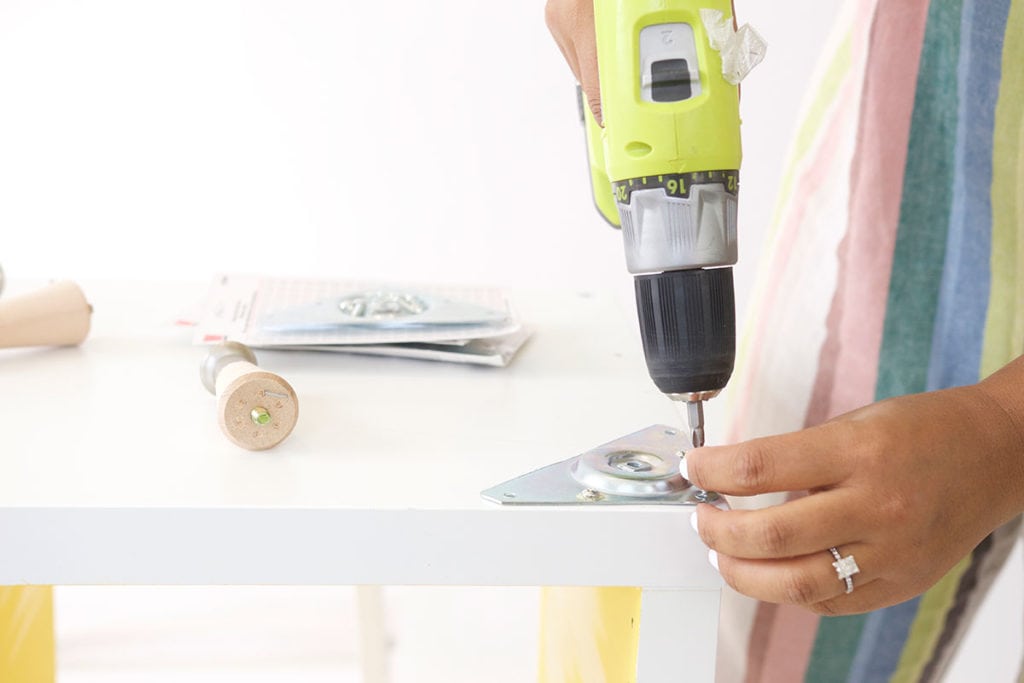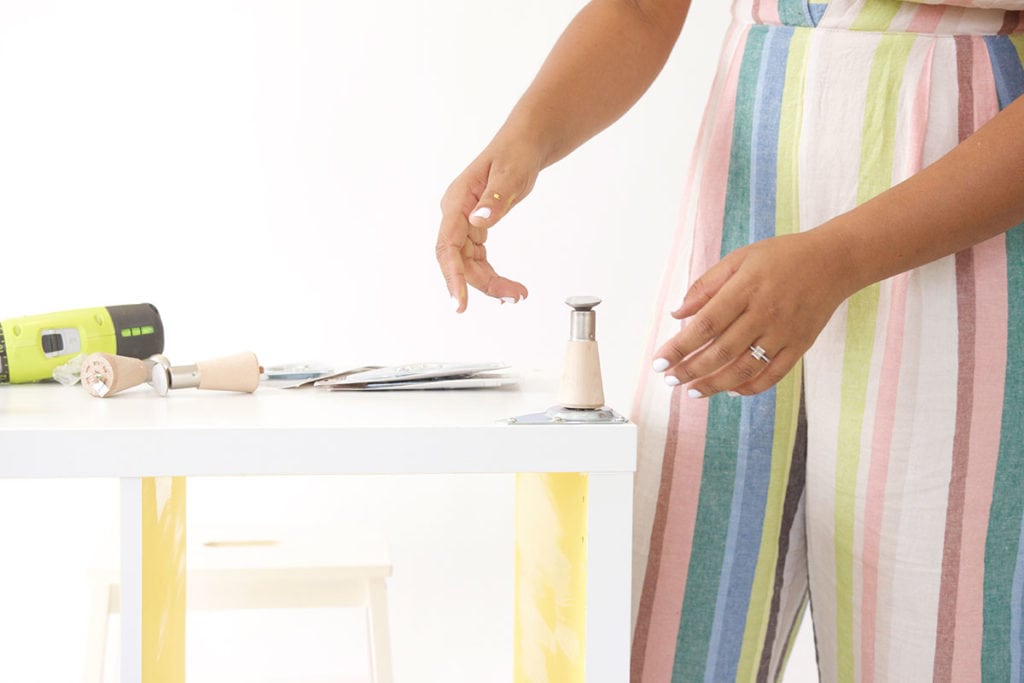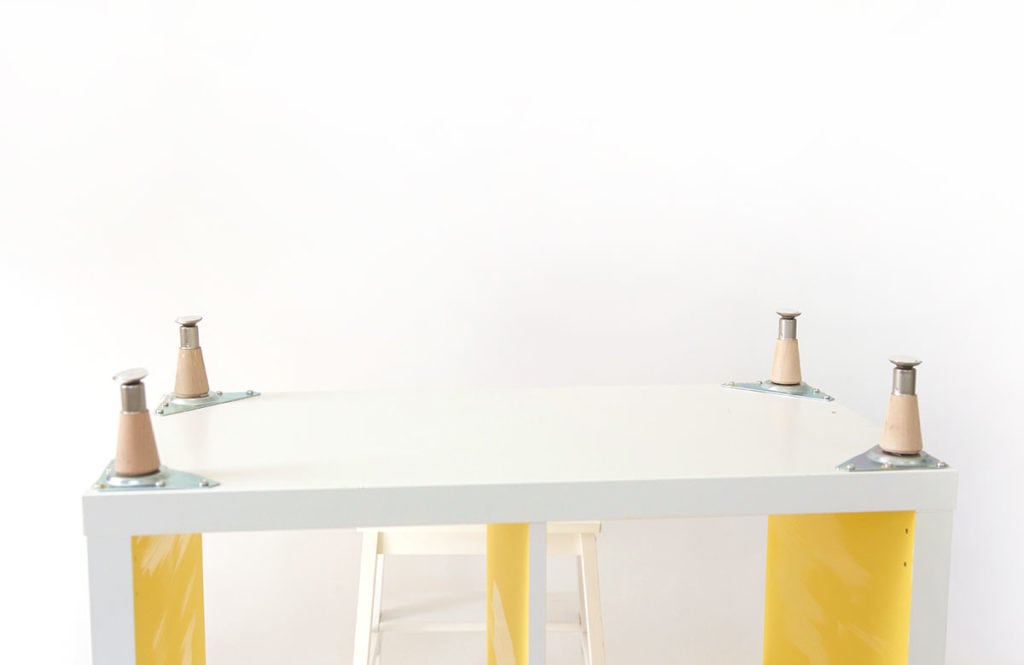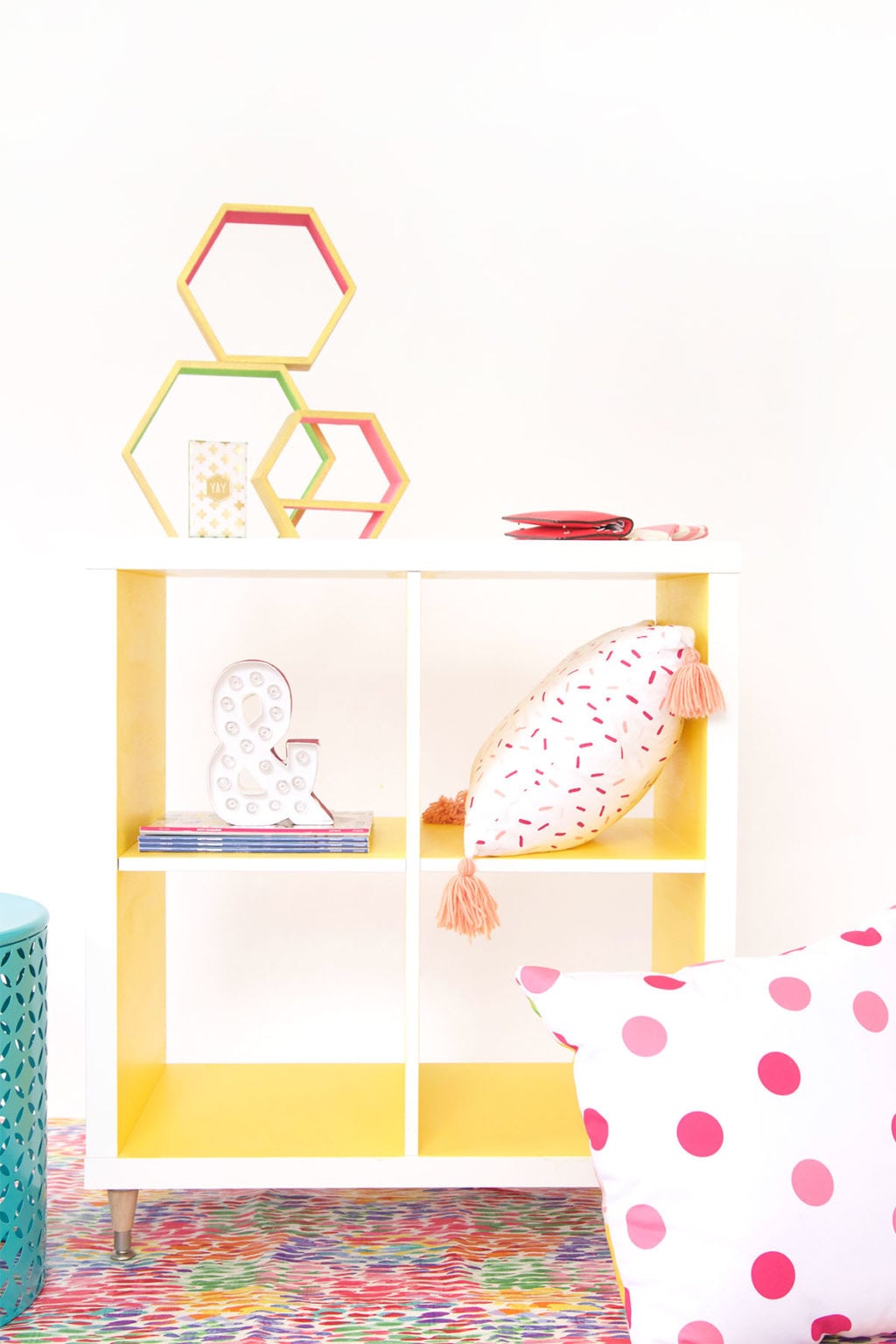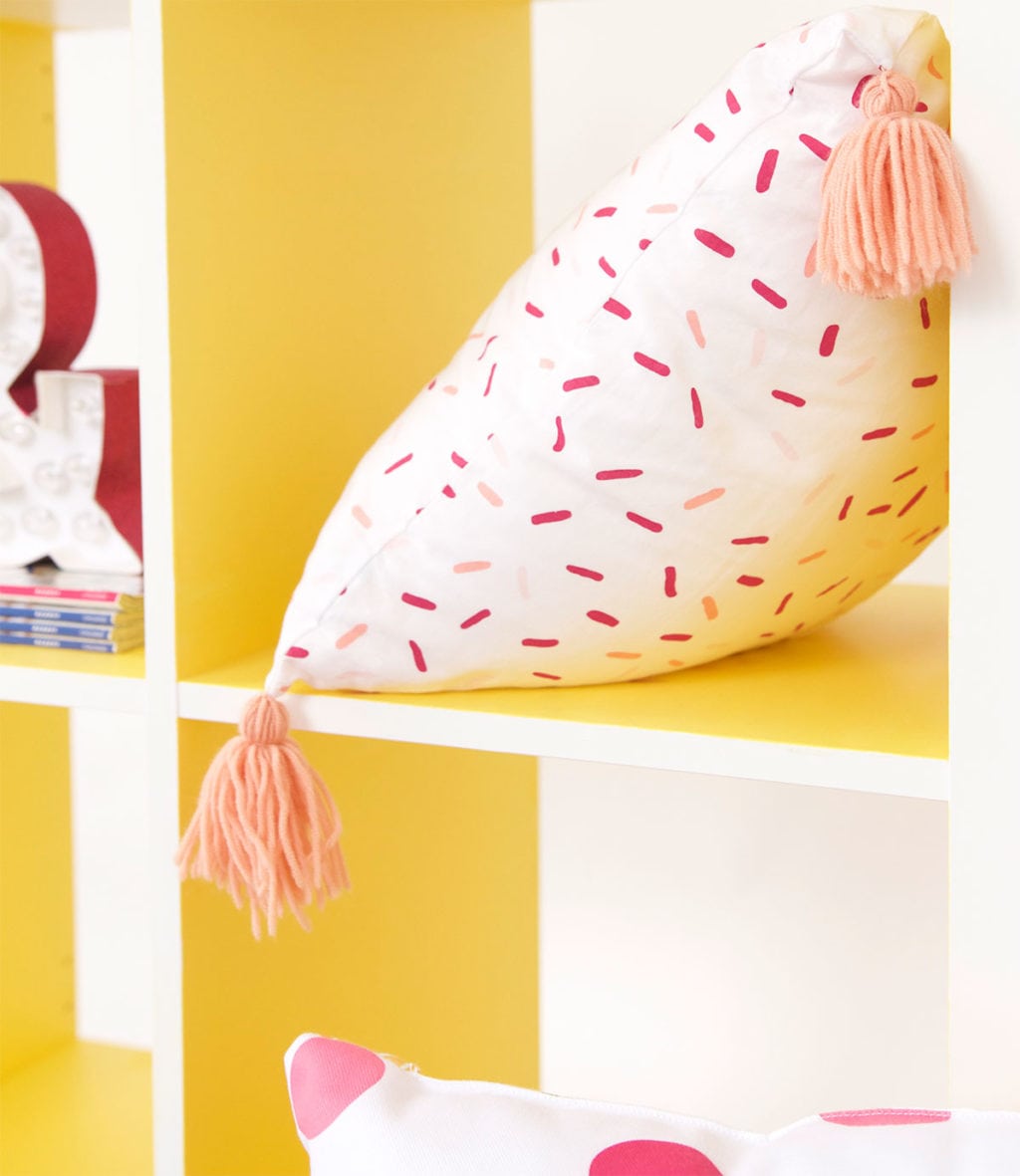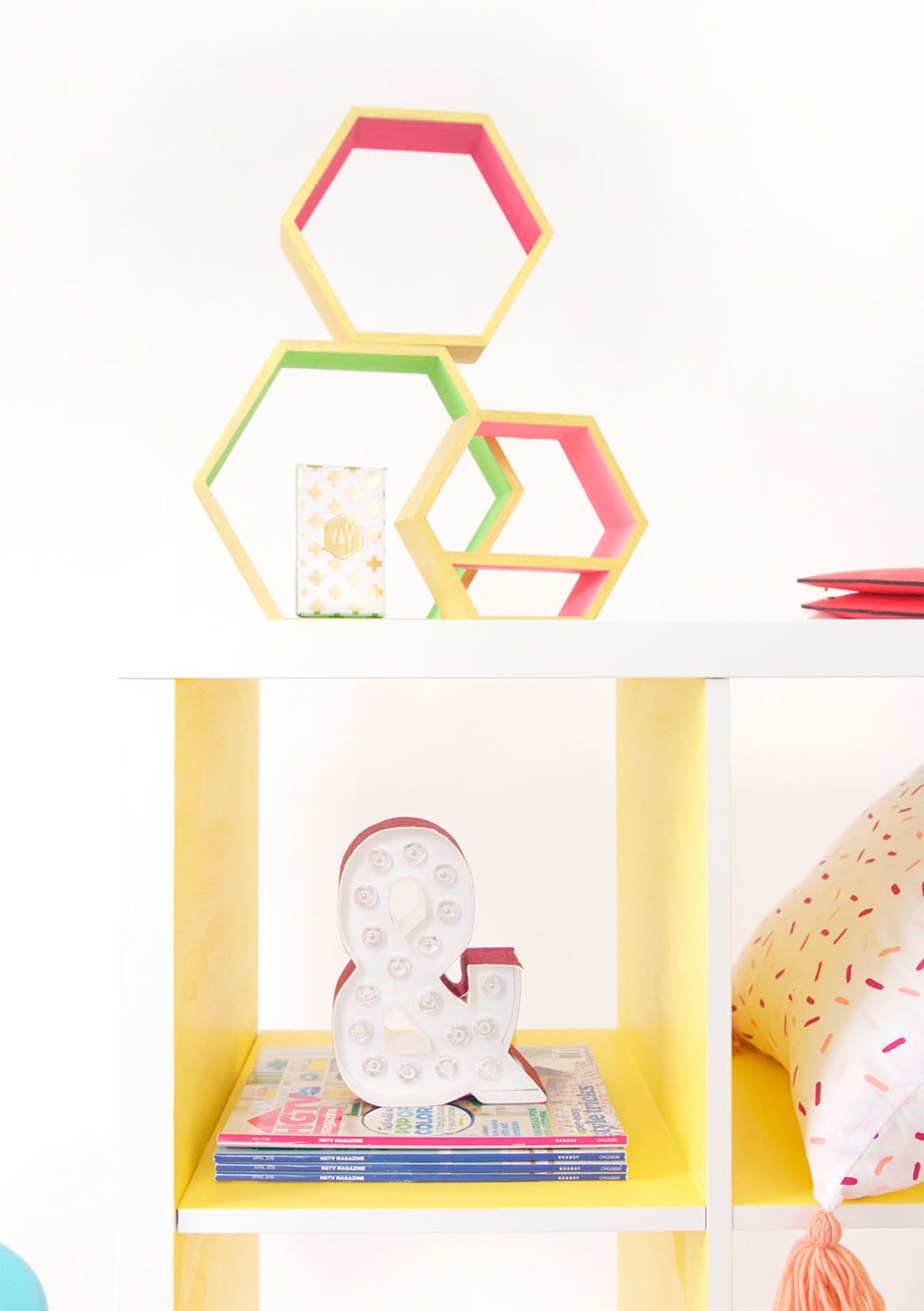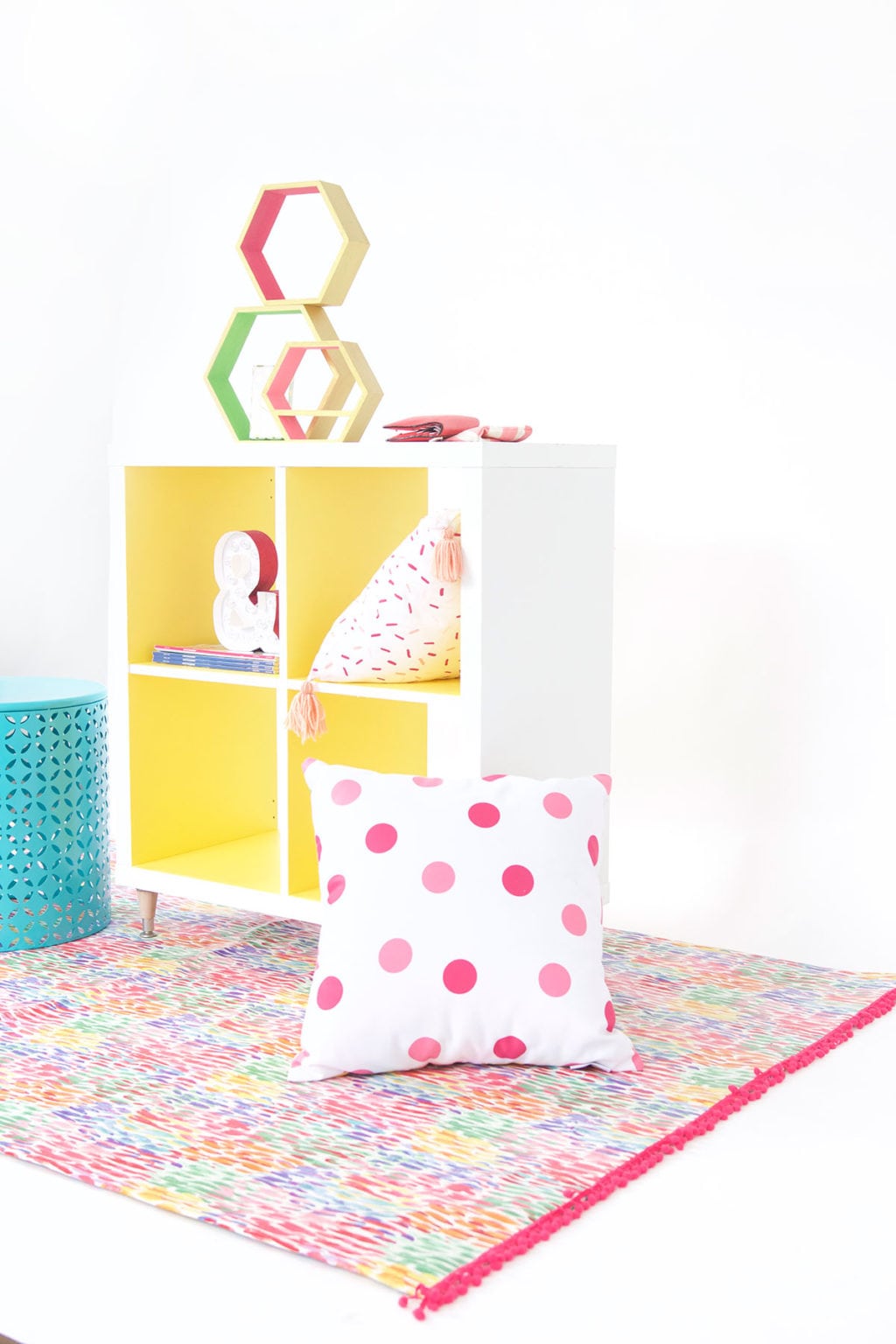 This project was completed in partnership with DecoArt. All projects, photos and opinions are mine, mine, mine! Thanks for supporting the collaborations that keep the lights on in this joint! Be sure to hit up your nearest Michael's craft store to see the new colors of DecoArt Chalk Paint – and don't be afraid to make something modern with it!