If you saw my post on Sunday, you know that I love combing kitchen with craft. So it only makes sense that Damask Love should have a feature called "KitchenCraft" right? To kick of the KitchenCraft series, I thought I'd share this projecct that was inspired by a cutting board I purchased from Target a few weeks ago. Those people at Target are geniuses. Without fail, I leave that place with a cartload of stuff that I do not need, which more often than not includes some random piece of junk from the Dollar Spot – because everything looks good when it costs a buck.
Luckily, this United States of America cutting board was an awesome purchase from the good ol' Tar-jay! In the spirit of the election, I thought today would be a great time to post this patriotic project!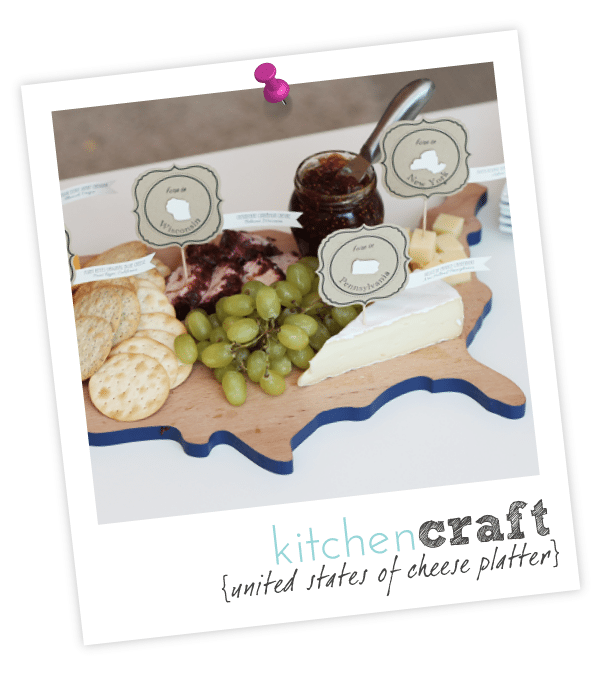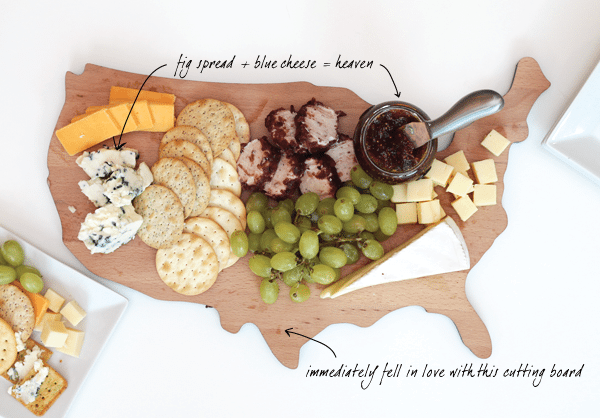 When I bought the cheese board, I immediately thought – how cool would it be to create a USA themed cheese platter, with domestic cheeses from around the country! Turns out, you get really weird looks when you go to the cheese shop and insist that you need a cheese from Oregon… and nothing else will do.  Good thing I have no shame.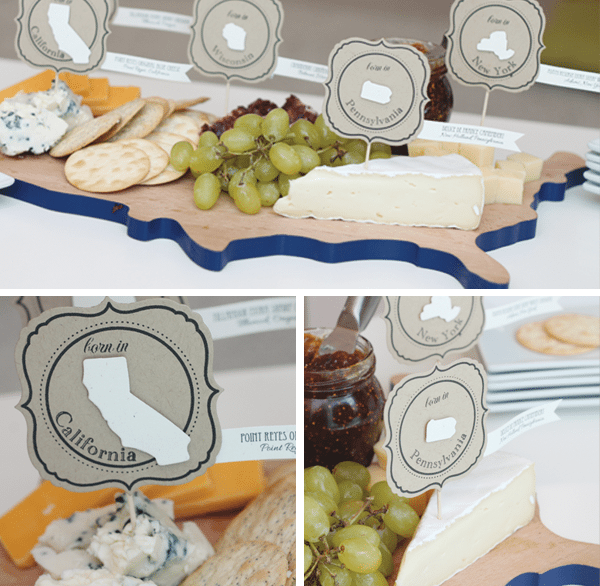 To cover the "craft" portion of this KitchenCraft project, I used the State-to -State die collection from Clear and Simple Stamps along with the Simply Stated 1 stamp set. Of course I had to arrange the cheeses according to the location of their origin – because geographic accuracy is of utmost importance here, folks.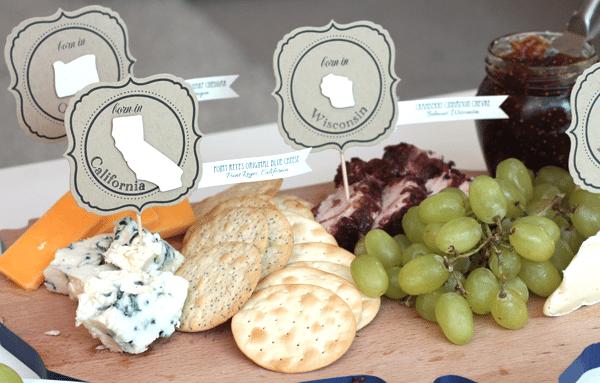 And there ya go! Another fun way to use your crafting supplies to make something creative…and delicious! See you over at Facebook  a little later for a little "off-campus" tutorial!