Average number of thank you cards written in a childless household: two thank you cards per month.
Average number of thank you cards written in a household with one or more children: somewhere between five zillion and infinity to the second power. 
Never in my life have I written so many thank you cards as I do right now. When you have a kiddo, there is always someone doing something nice for you, helping you out or giving a gift. Don't get me wrong – I'm not complaining. The fewer trips I have to make to buy new clothes and toys, the better. And then you've got the birthday parties and kid-friendly celebrations which are always capped off with a mound of thank you cards.
When you're the P.W.T.T.Y.C (Parent-Writing-The-Thank-You-Cards), there are times when you start going a little stir crazy. You struggle to come up yet another clever way to say "Thank You." After a while, you might even start dreading tackling that pile of thank you cards.
Recently, I revamped my T.Y.C.S. (Thank You Card Strategy). Instead of writing thank you cards on behalf of Markus, I started writing them out as if he'd penned them himself. It makes the whole process so much more fun for me and the recipients go bananas! Who doesn't love receiving a thank you card "written" by a 16-month-old?!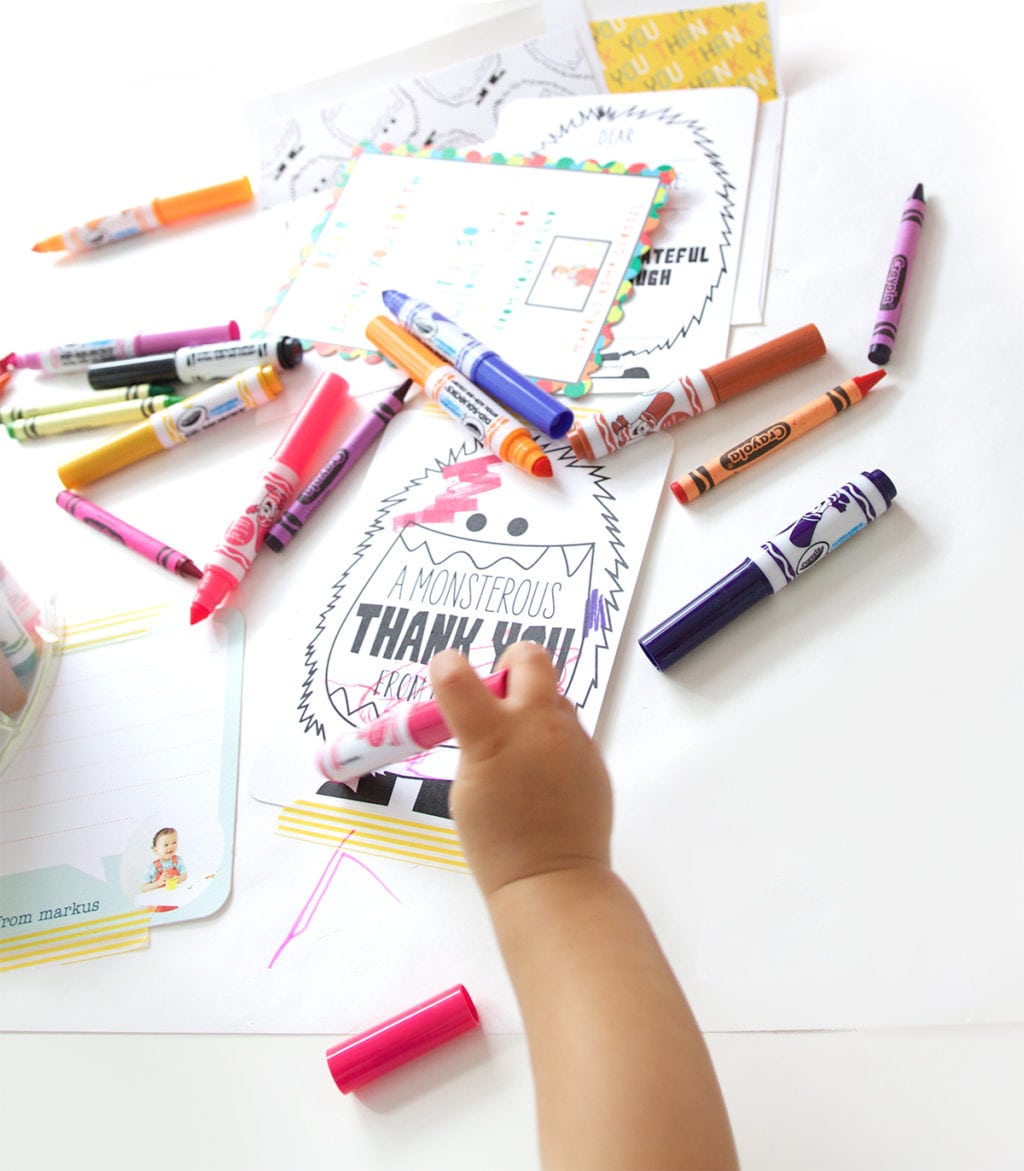 With my revamped T.Y.C.S., I've turned to Tiny Prints to create a seriously adorable stash of kid-friendly thank you cards. Tiny Prints has a huge line of kid-friendly thank you cards with a bunch of customization options including custom envelope liners. Markus and I are especially in love with the Color Me cards, because he can go to town adding his own artsy flair. That way, each recipients owns an original piece of Markus artwork – so much more fun than a a boring card written out by me!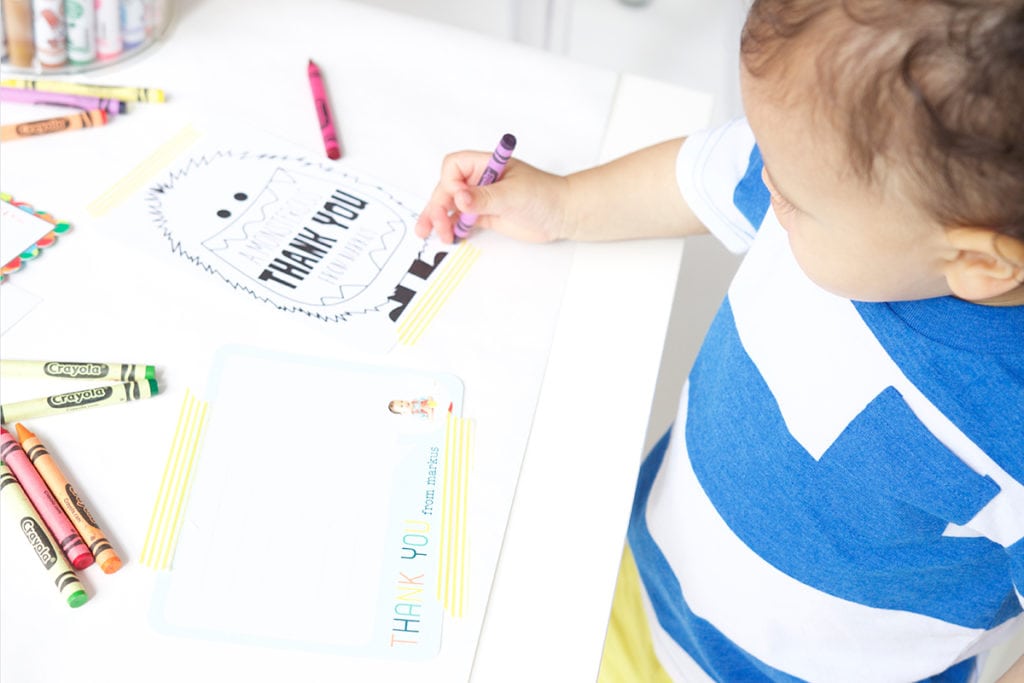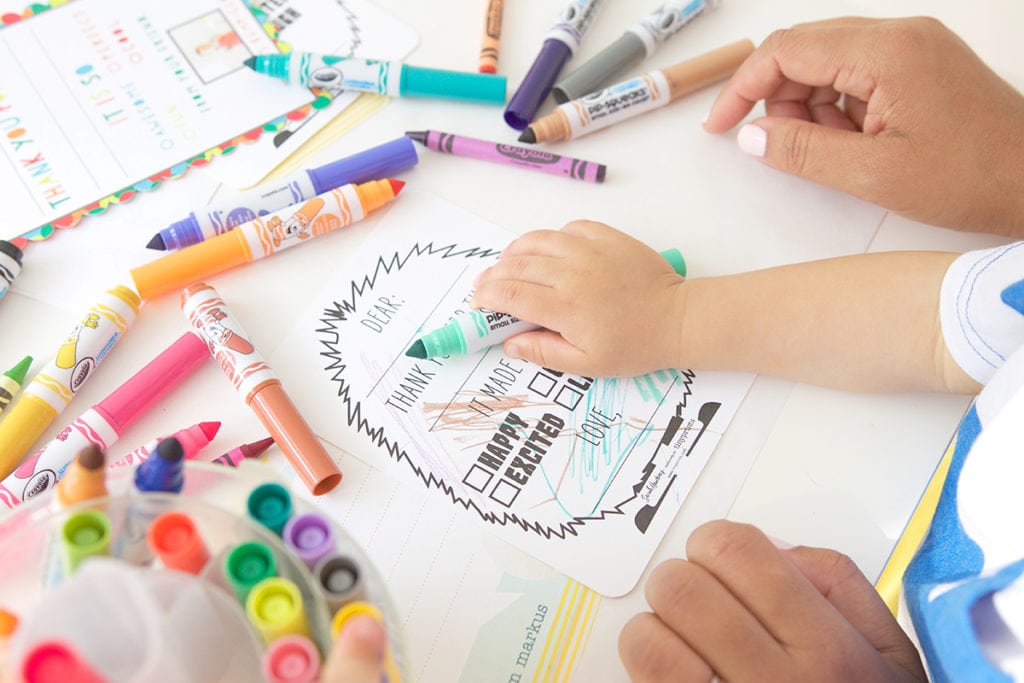 When it's time for us to pump out a stack of thank you cards, I sit him at his play table to have fun with crayons and markers. I cover the table with butcher paper and use washi tape the adhere the cards to the table. This way, he can scribble, scribble, scribble without having the cards fall to the floor.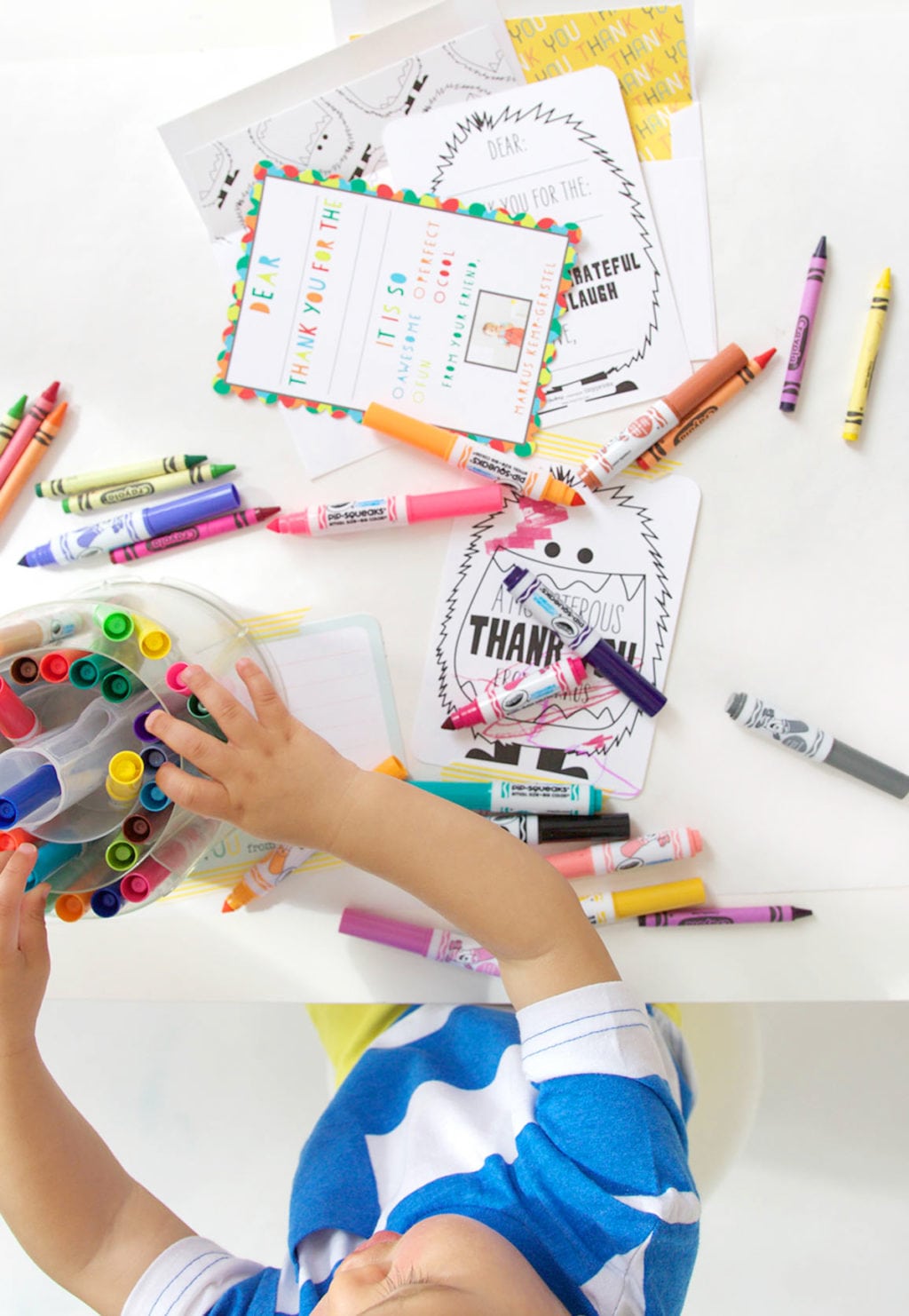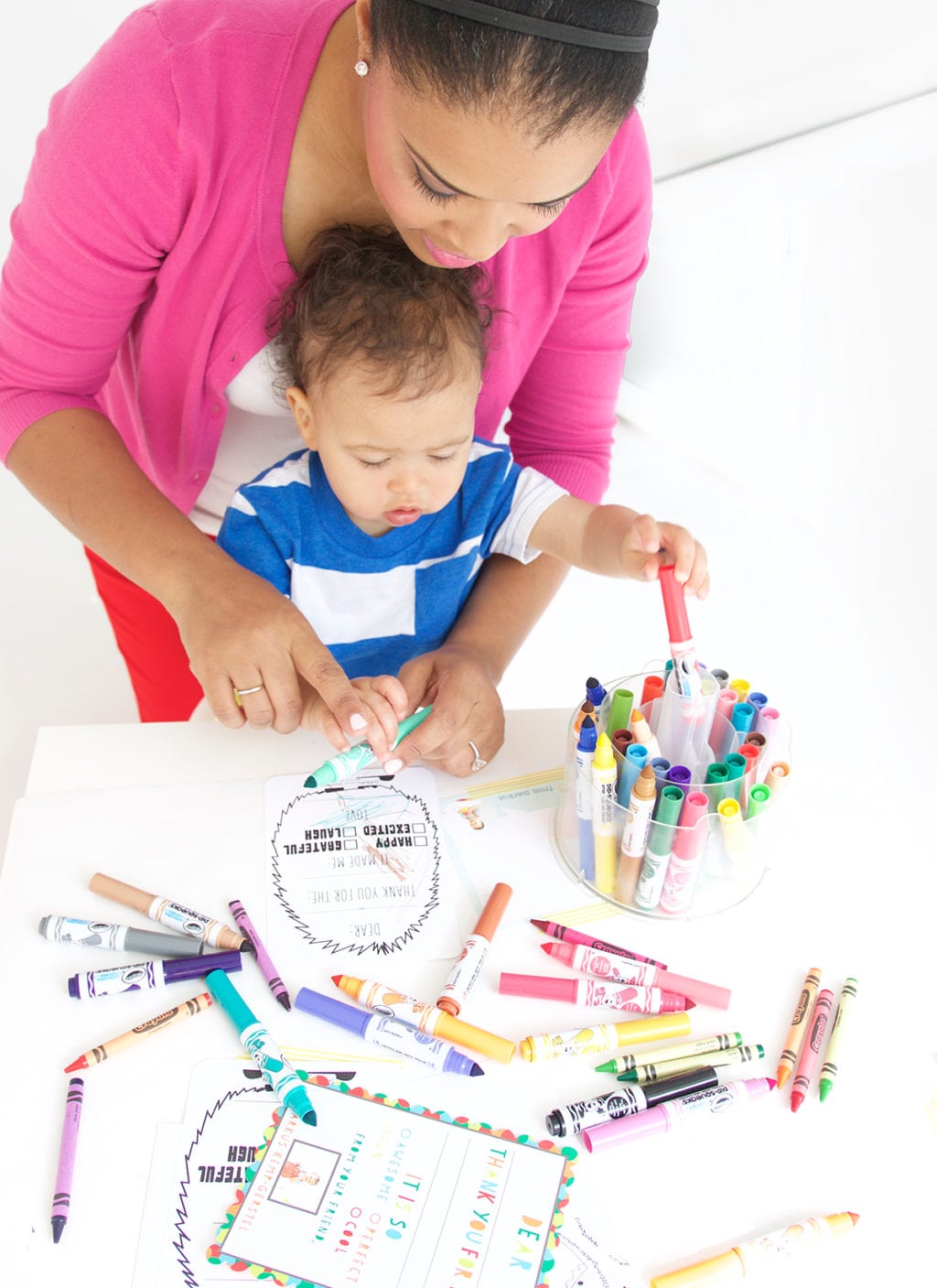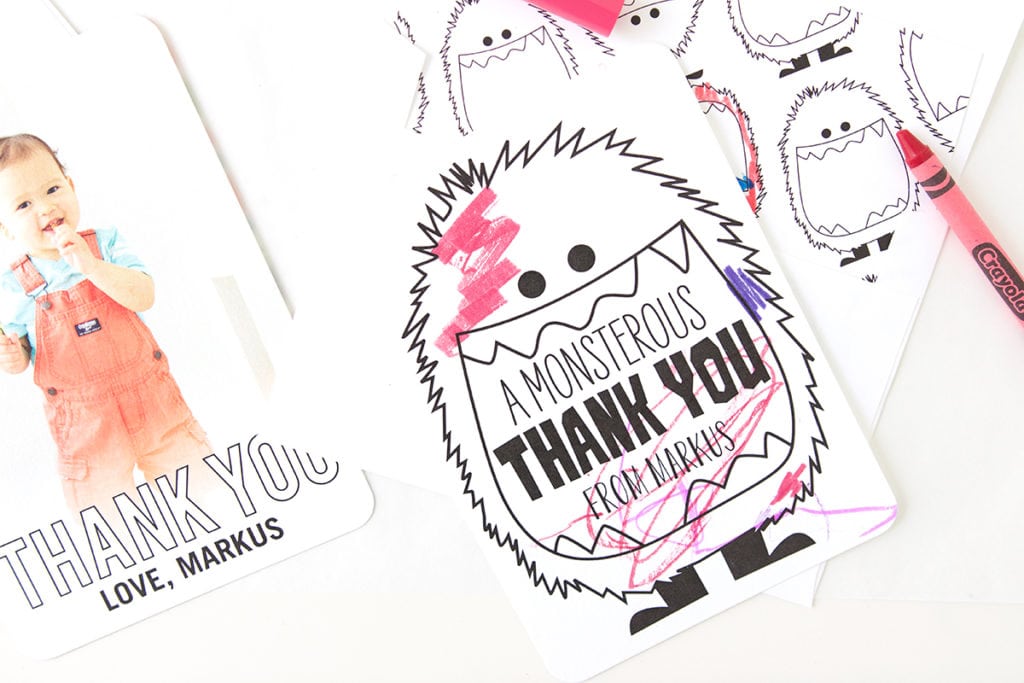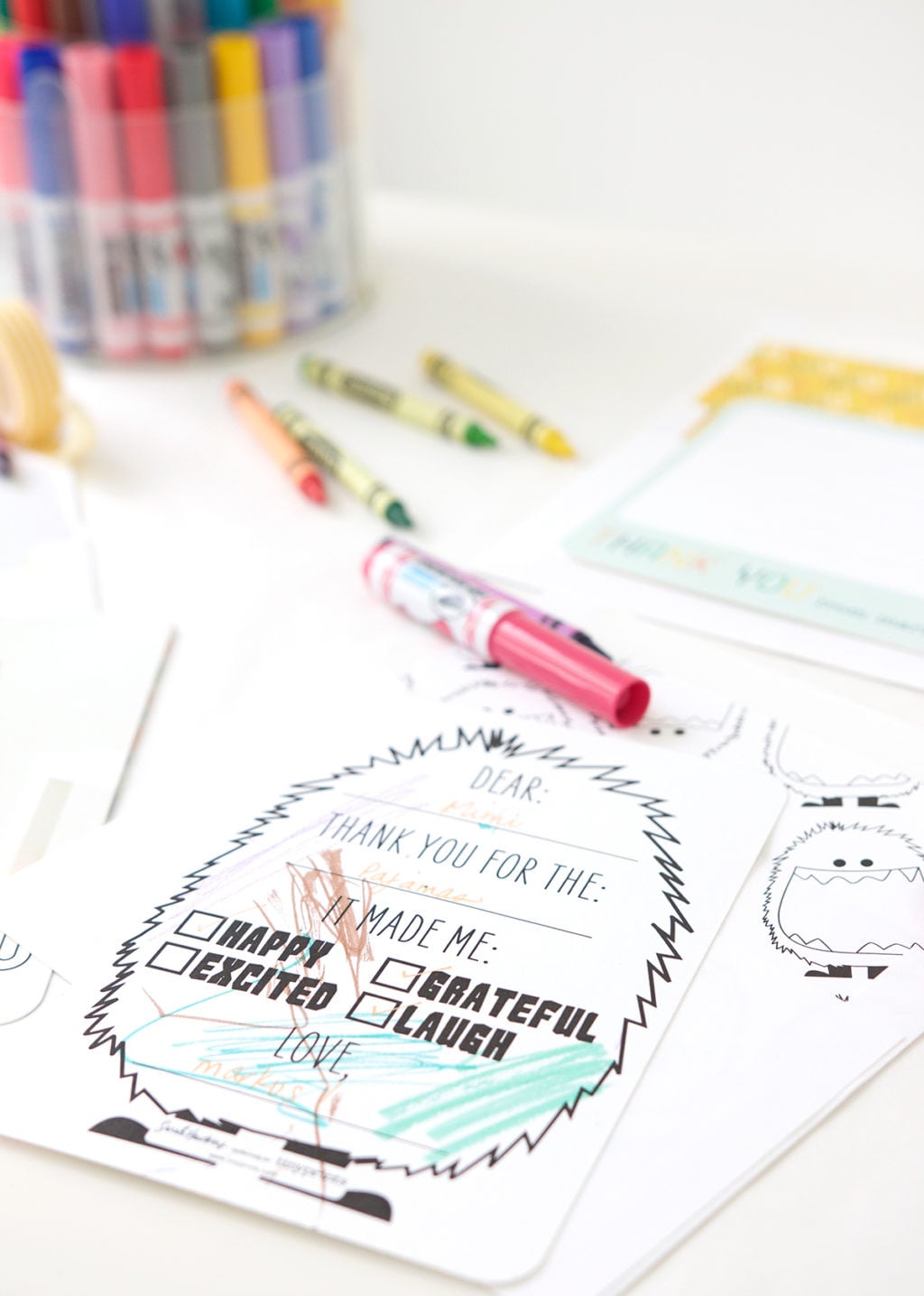 Once he's done adding his customization to each card, I take over and fill in the rest…he is only 16-months-old after all, and he can't quite write out full sentences yet.
If you have older kiddos who can play a bigger role in writing out thank you cards, the Bestie Beastie and Grateful Dots designs are perfect. They are "fill-in-the-blank" with checkboxes, making it super easy for kids to complete on their own. Such a perfect way to teach gratitude in the littles …and free up some time for yourself!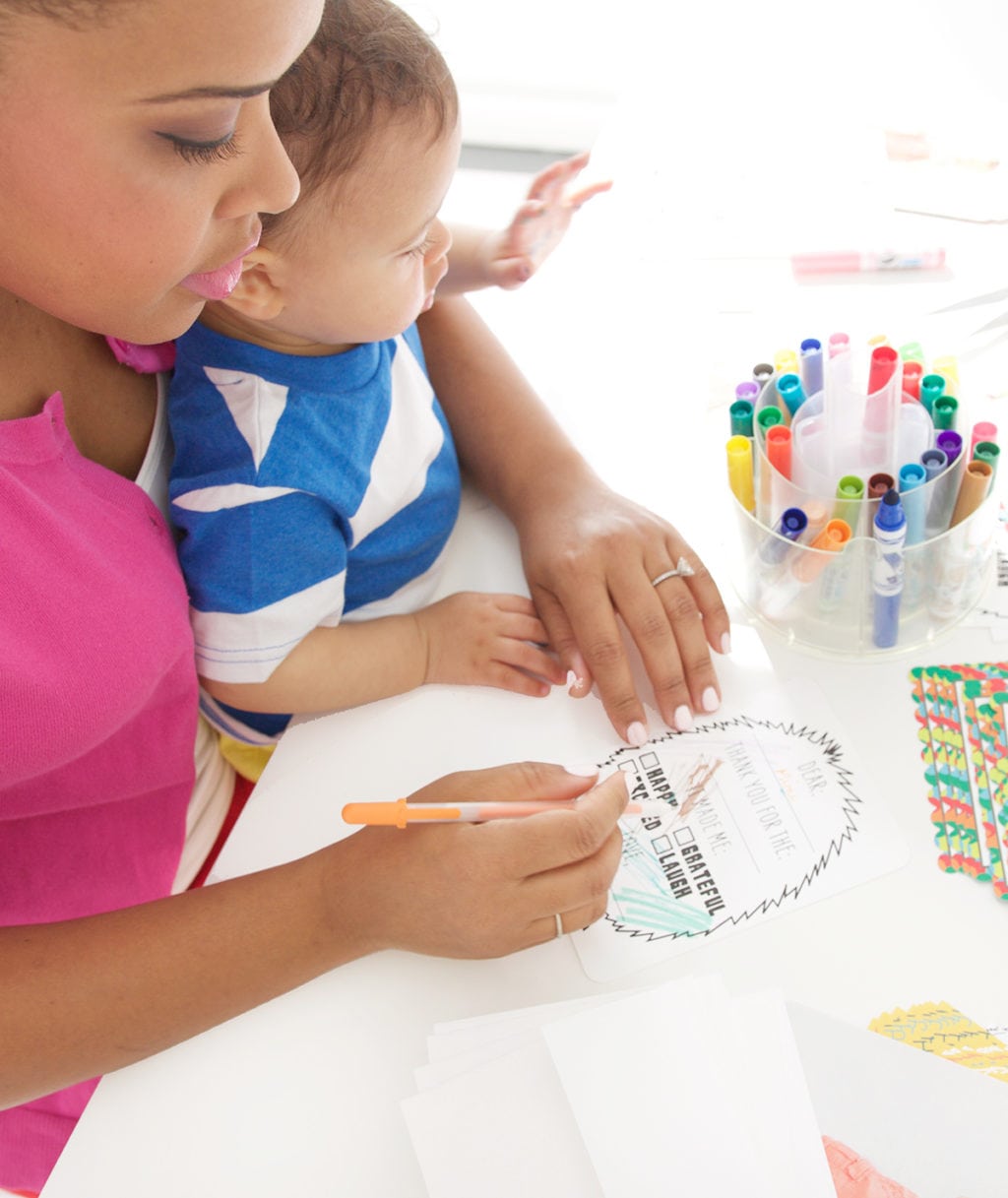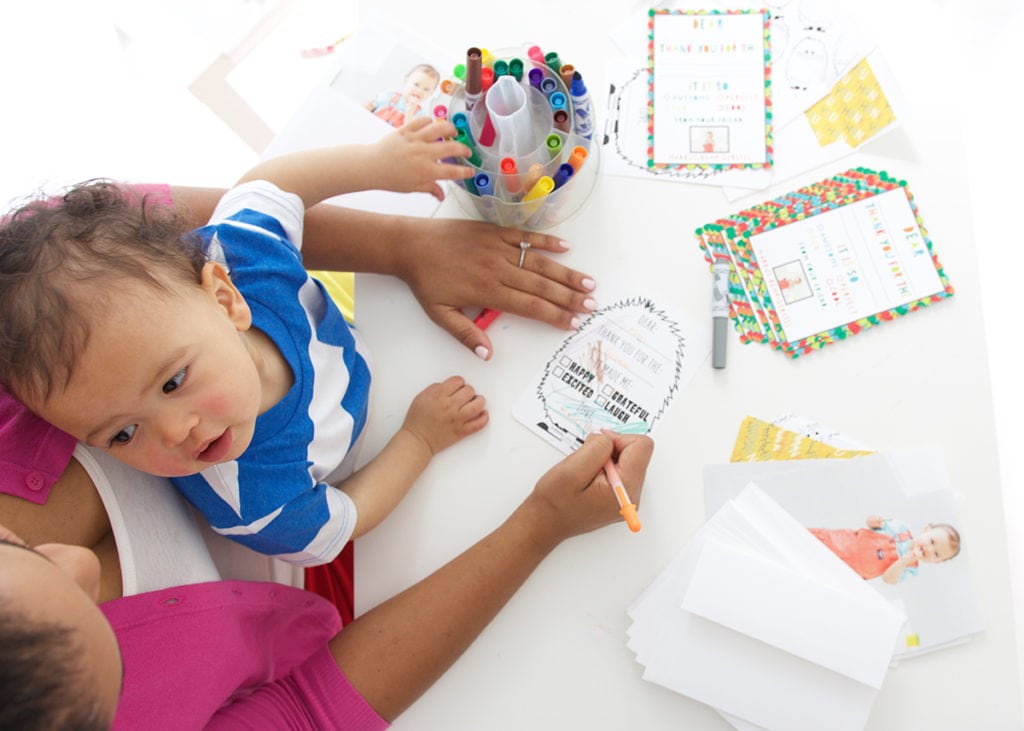 Now for one of my favorite parts – the envelope liners! With each kid-friendly thank you card design, Tiny Prints gives you the option to add on customized envelope liners! You can opt for a pre-designed pattern or you can select a photo!  The adhesive is already applied to each individual liner, so you just have to peel off the backing and stick it into your envie. The wow factor on this element can not be overstated!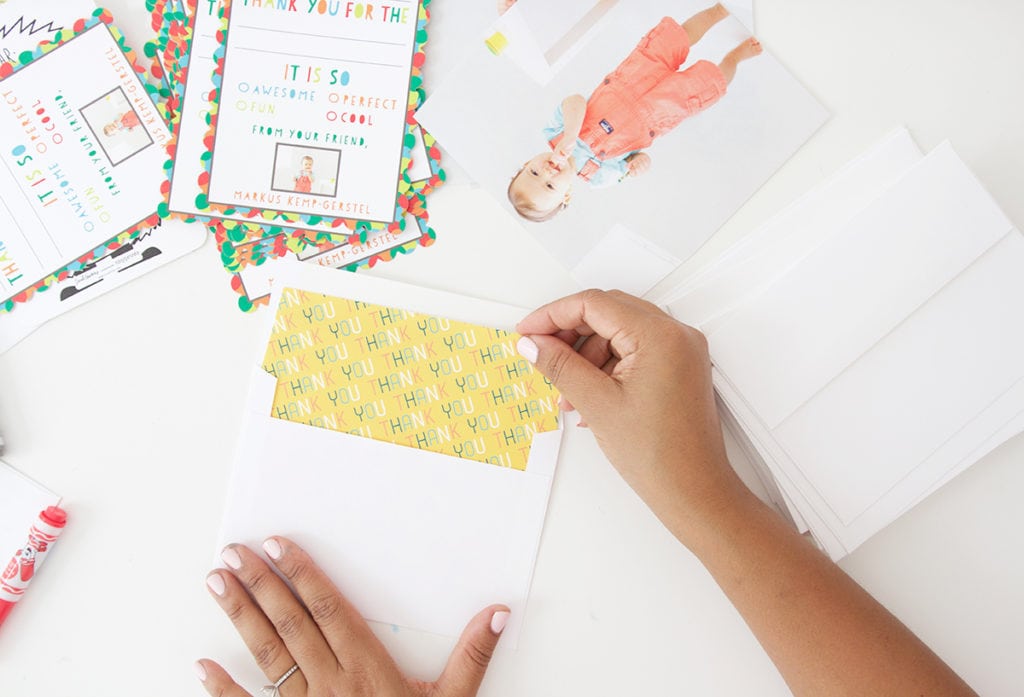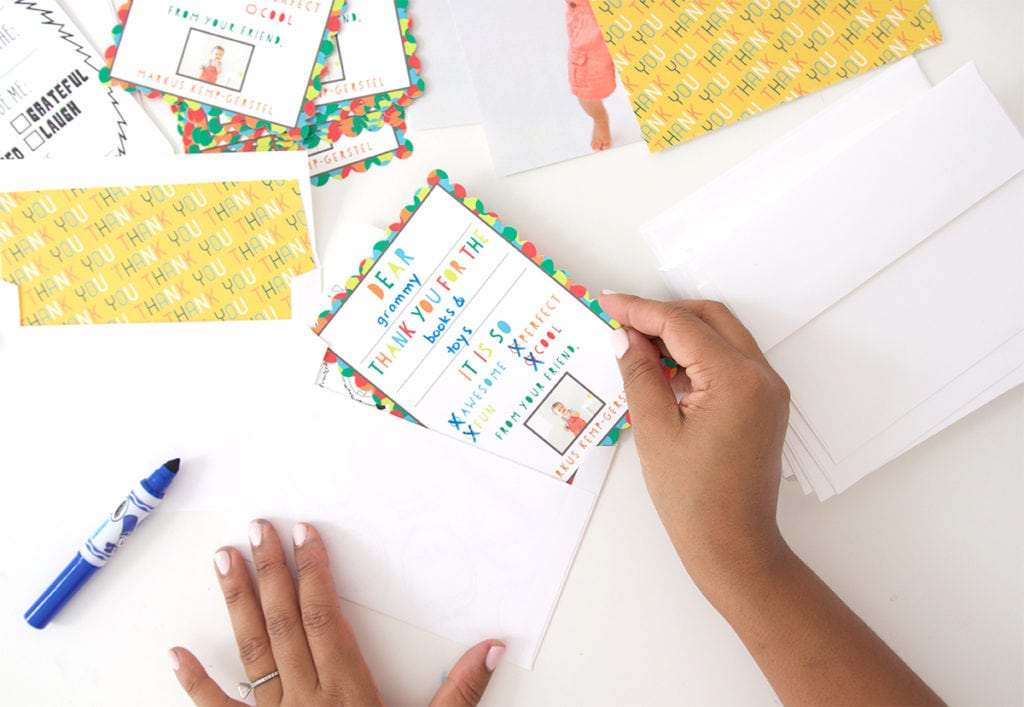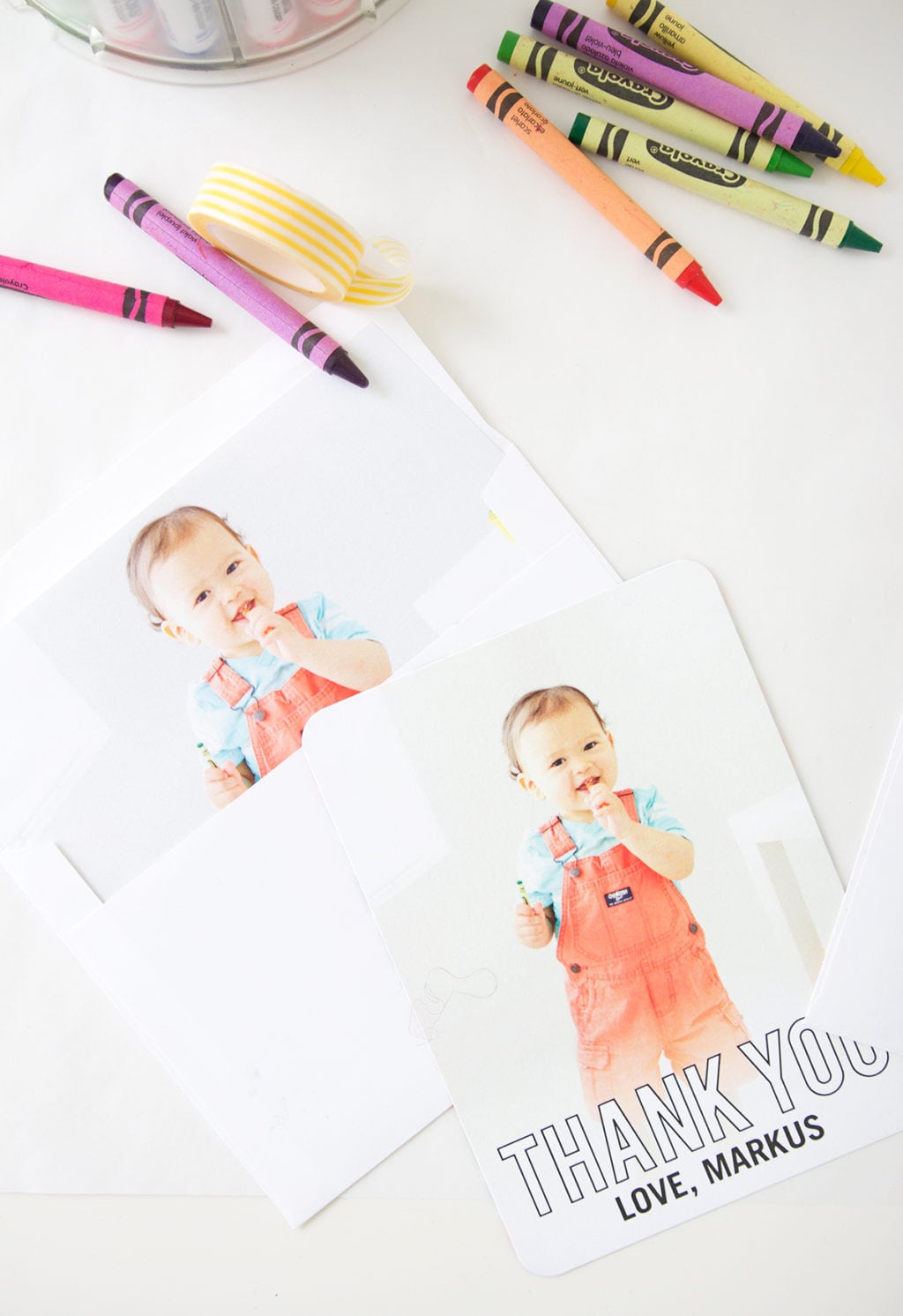 I can't tell you how big a fan I am of these kid-friendly thank you cards. I sorta want to send a thank you card to the people at Tiny Prints for making my life so much easier. Also – it's worth noting- I've already sent a few of these out to friends and family and they were a hit. You should probably grab up some of your own so that your thank you cards can be the talk of the town.
Styling: Amber Kemp-Gerstel
Photography: Michelle Brener Photography