With all the time we're spending at home these days, you may be feeling the urge to revive some of your favorite spaces.
Of all the ways to update your home, paint is probably the easiest and most cost effective option, which is why I'm here to give you the rundown on the BEHRⓇ Color Trends 2021 Palette! These shades ranging from lovely neutrals to lavish bolds speak to my color-loving soul, but they also ooze cozy comfort…and we could all use a bit more of that these days, right?!
The entire BEHR Color Trends 2021 Palette includes 21 different colors that can be combined to create the perfect look in your home.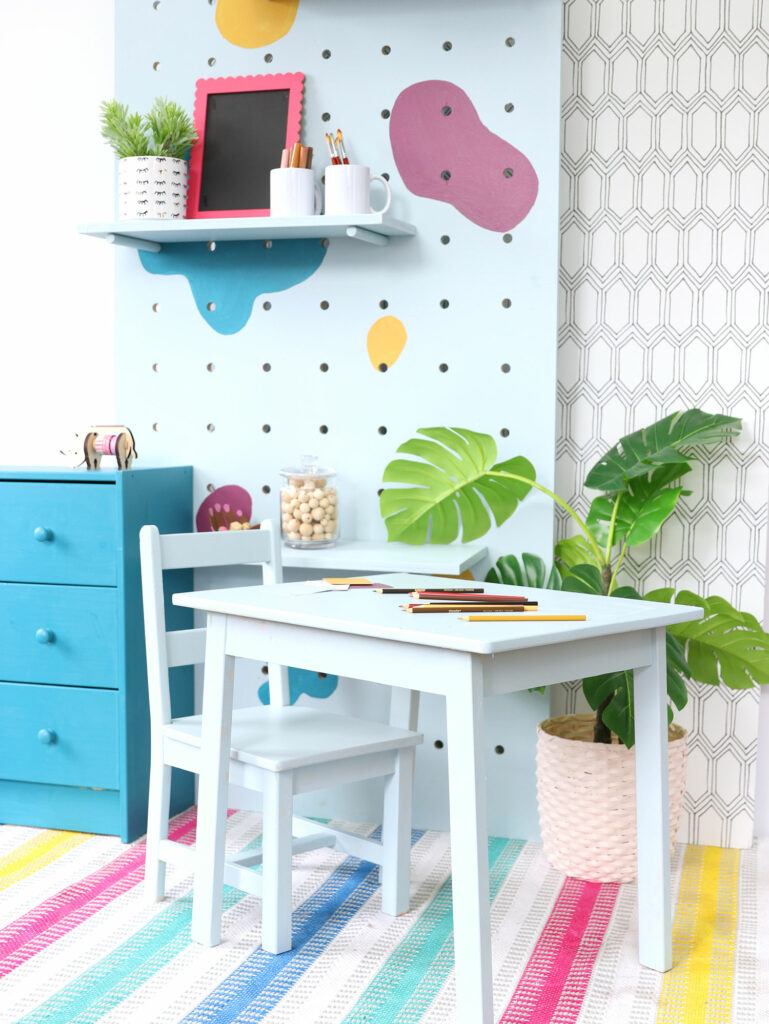 Today, I'm showcasing Dayflower MQ3-54 — a pretty, reassuring light blue that has a slight warmth to it and adds just enough color without being overwhelming. It also doesn't hurt that blue is Markus's favorite color and I had plans for using this paint to create a little learning nook for him!
Remember when I said these colors are designed to coordinate and complement each other? Well – I wasn't kidding. I mixed in a few accents, including Caribe PPU13-01, Euphoric Magenta HDC-MD-07, and Saffron Strands PPU6-02 also from the new palette,to add a little fun to the Dayflower pegboard and table.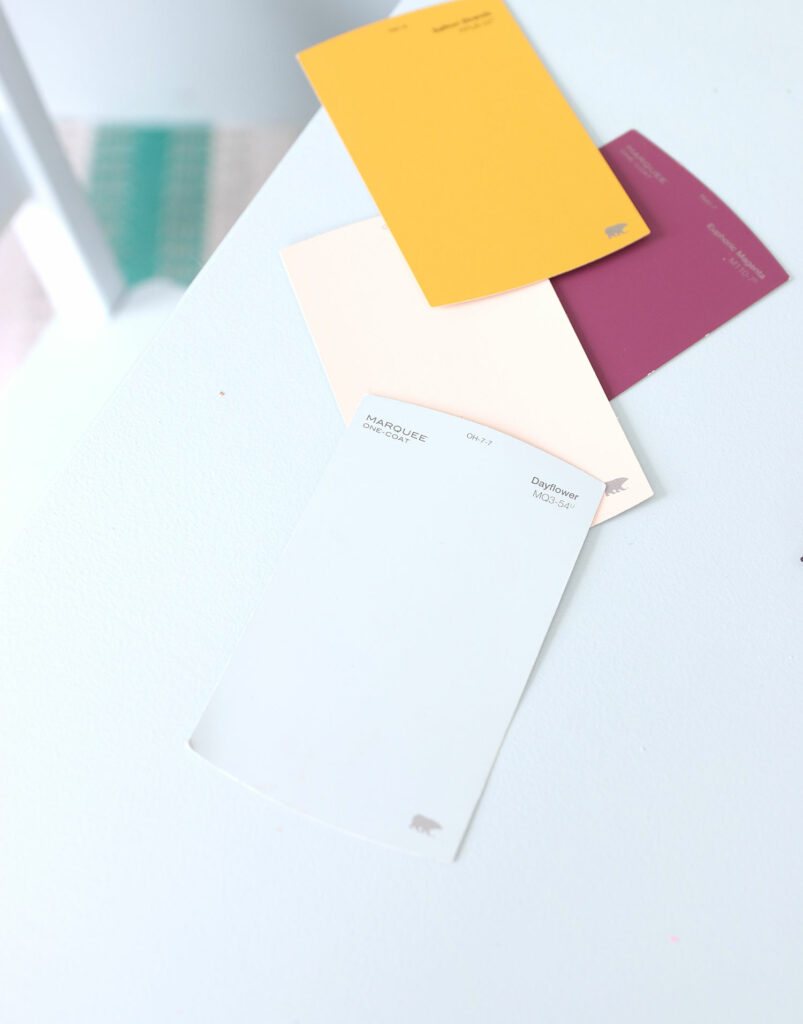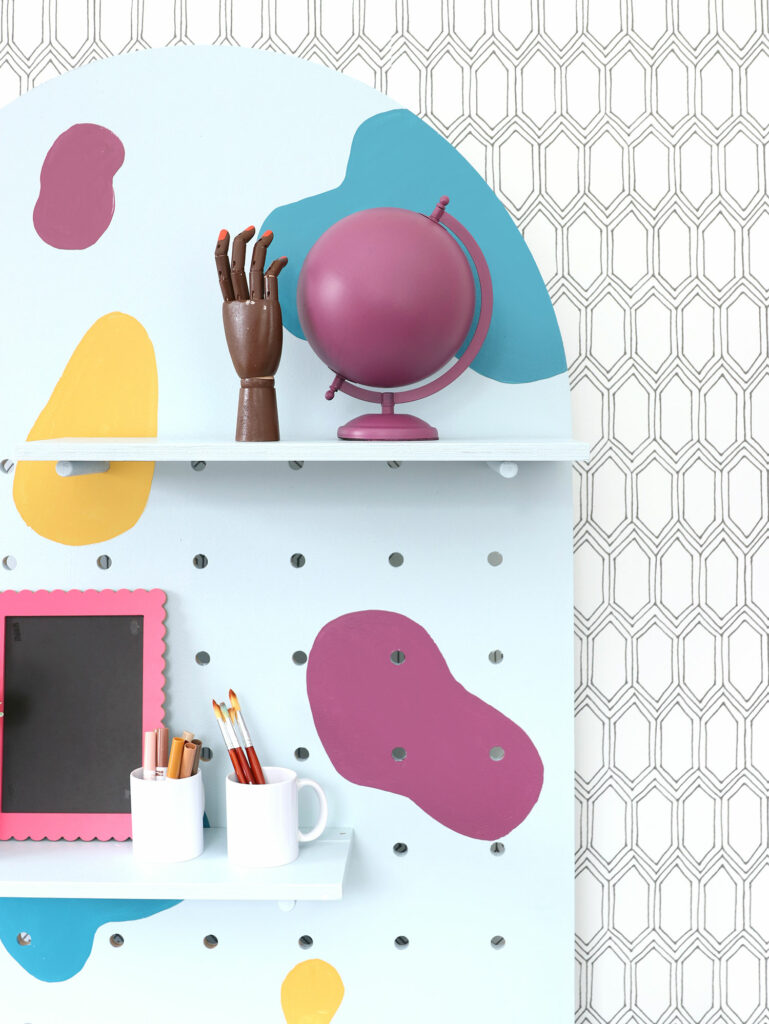 BEHR MARQUEEⓇ Paint & Primer has always been my go-to for projects like this and the Satin finish is great! You can get awesome coverage with just one or two coats.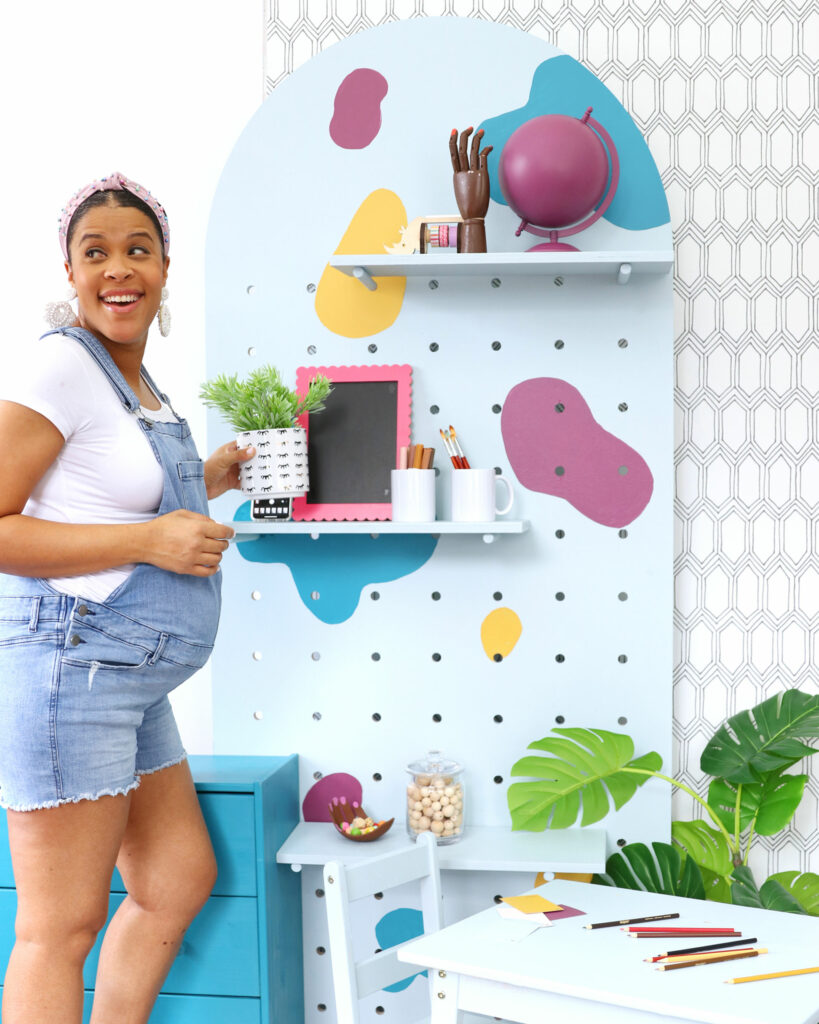 Make sure to check out the entire BEHR® Color Trends 2021 Palette at The Home Depot and find the color and design theme within the palette that is perfect for you and your home! And follow along with #BEHRTrends2021 and #21DaysOfColor hashtags for more inspiration!

This colorful project was created in paid partnership with BEHR Paint. Thanks for supporting the awesome collaborations that keep the lights on in this joint!