Are people stick rocking mullets? Is that still happening? I lived in North Carolina for a "spell" and saw my fair share of mullets. (Note: as best as I can tell "a spell" is the most ambiguous measurement of time known to man. Somewhere between a few minutes and a few years. I seriously love the south).
Now, ever since I moved to Miami, mullets have been replaced with fake butts – which I see on a daily basis. No lie. Fake butts are amazing and once you've seen one – you'll never be the same. You can't un-ring a bell, people. And you can't un-see a fake butt. It will forever be burned into your retinas. Sort of looks like  two Christmas hams jammed into a pair of yoga pants.
Thing is – mullets and fake butts are sort of the same thing. Business in the front. Party in the back. Which brings me to today's project. I know you were worried there for a minute – but it always comes back to paper crafting, friends. Always.
Today's cards are the mullets of crafting. Business up front. Partytime when open em up. Here we go.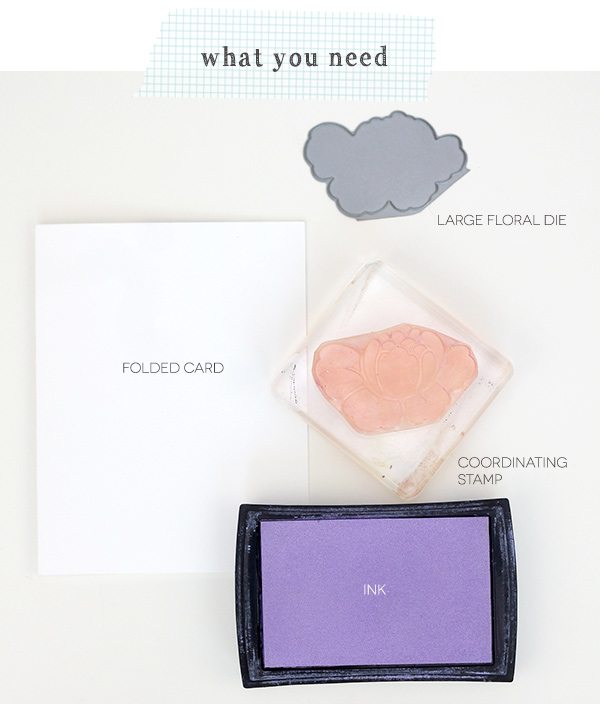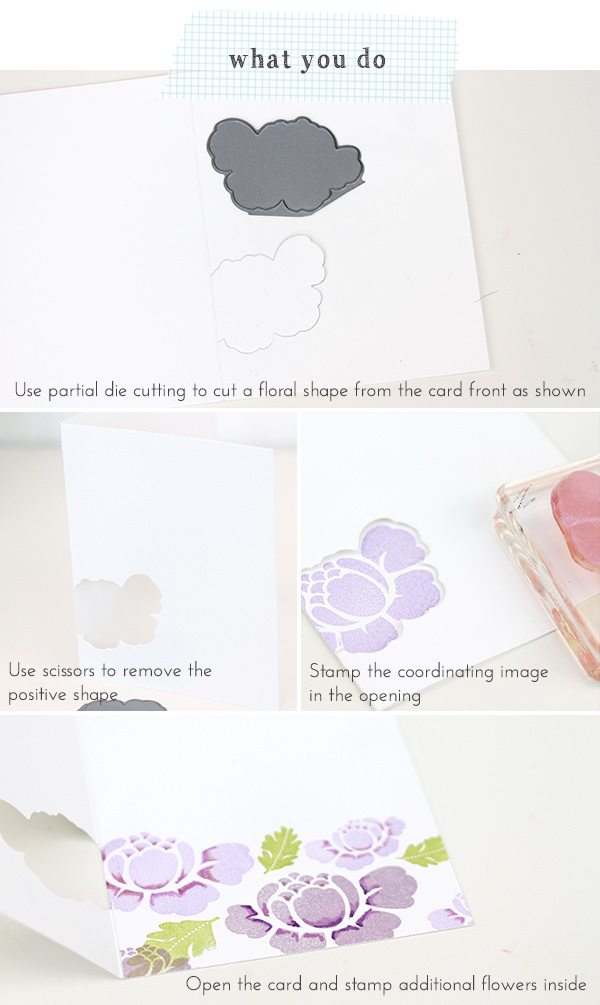 If "partial die-cutting" is greek to you – check out THIS post from the archives to get an idea of how it works. The partial die cut allows a portion of the image to come through to the front of the card, leaving you lots of space on the inside of the card to stamp a beautiful floral pattern. The technique is easy but the result is something the recipient will love.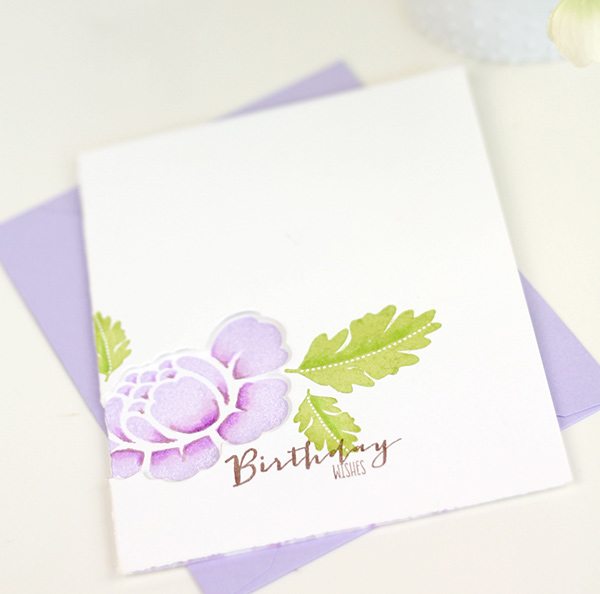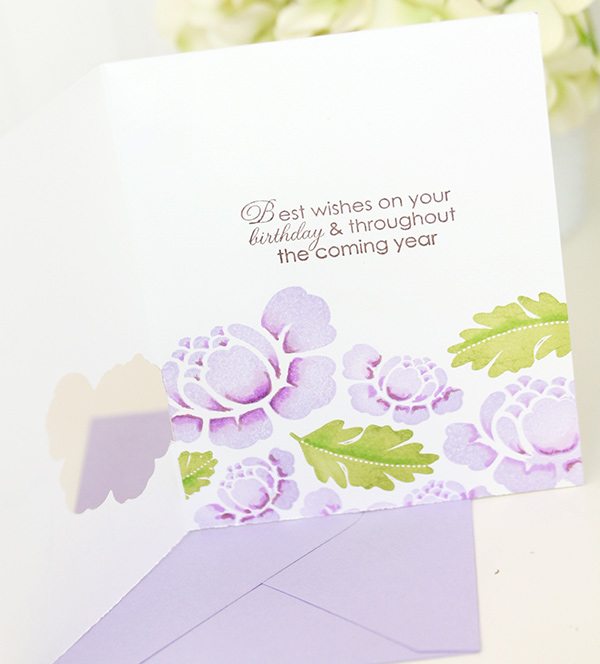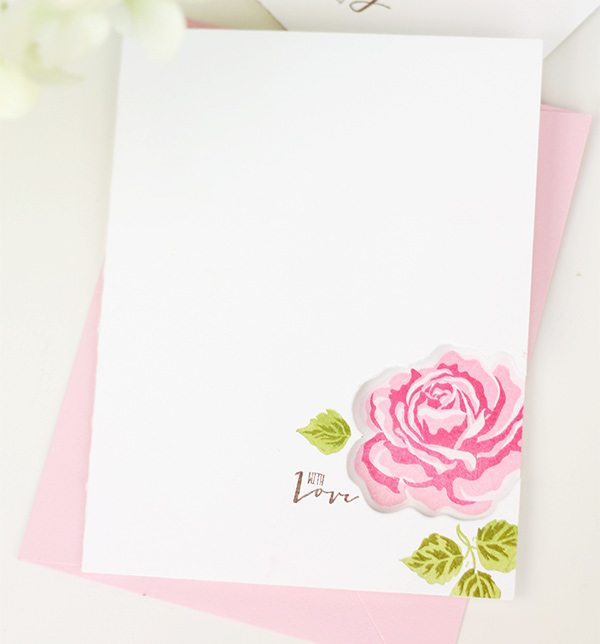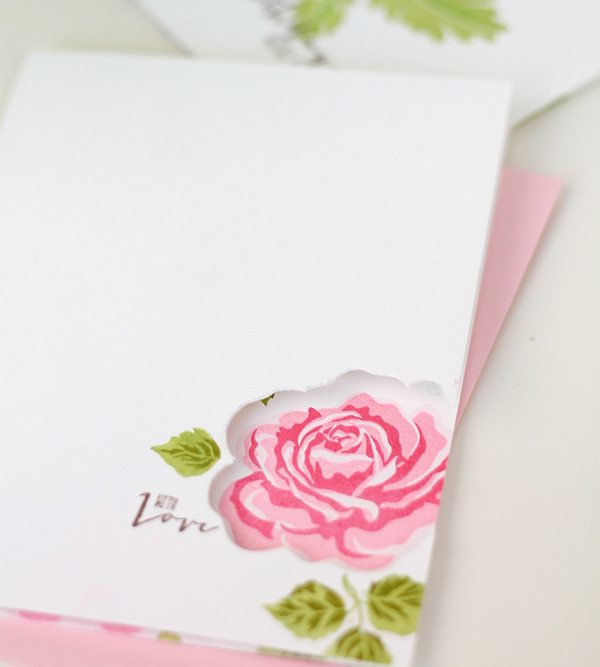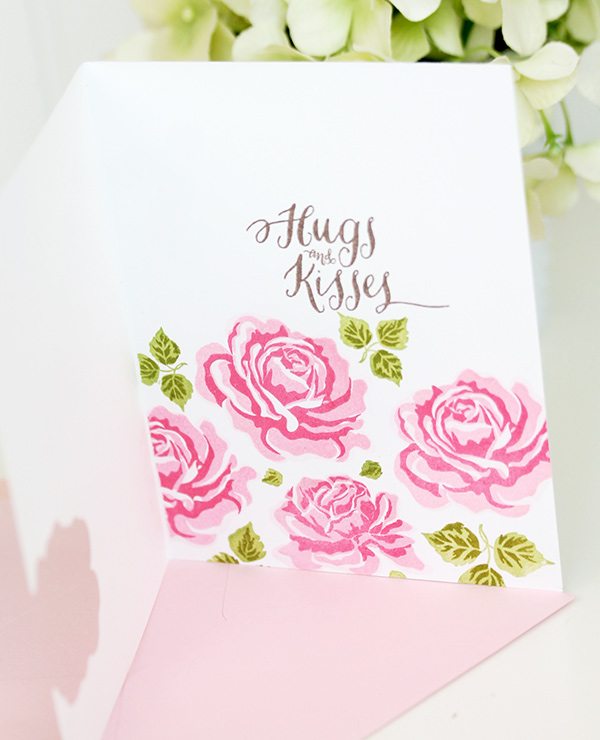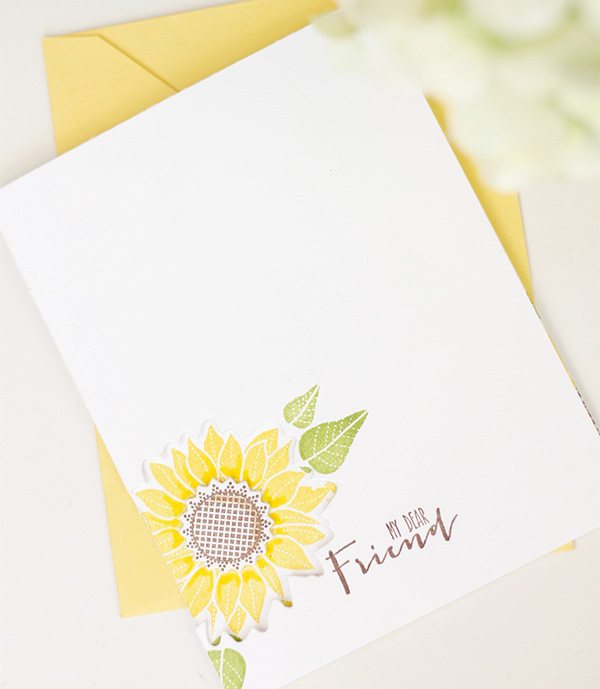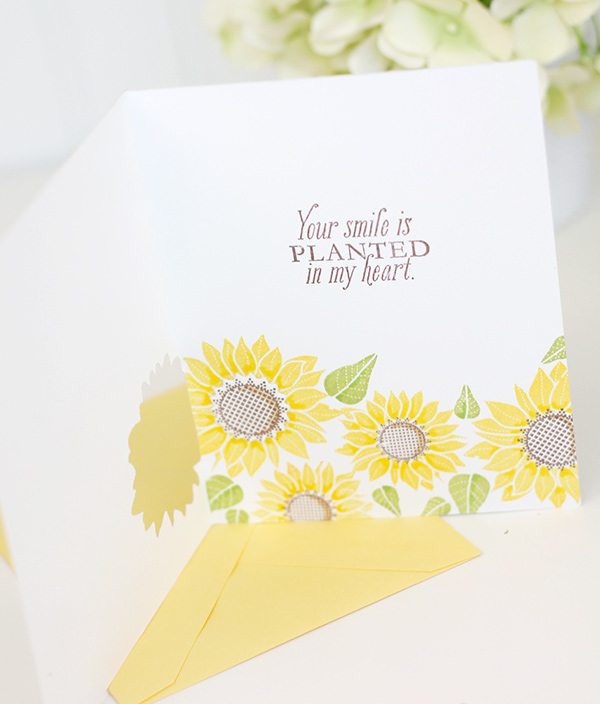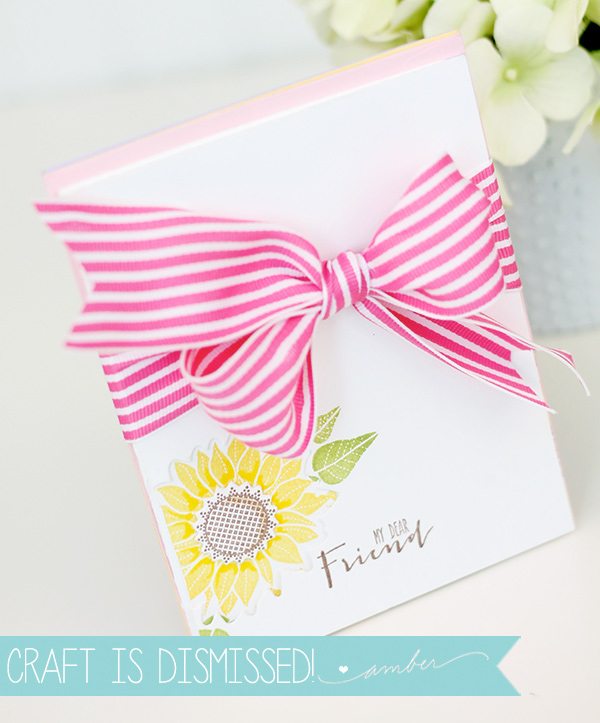 Papertrey Ink Rosie Posie Stamp Set | Irresistibly Ikat Stamp Set  | Simple Sunflower Mini Stamp Set | The Sweet Life Stamp Set