There are three more days left in the 40% off sale at Lifestyle Crafts and today I wanted to share one of my favorite die templates with you!  The Treat Carrier  looks like one of the fast-food drink carriers, but it's much smaller – measuring in at 2.6″ x 5.4″ x 5.5″.
This particular die includes 7 pieces. You'll need to cut the handle and box portions twice to create both sides of the container. I truly love this die! If I were to make one change, I would make the long handle die a bit shorter, so it would fit onto a standard die-cutting plate. As it is, you'll need an extended plate on your machine OR you'll just need to pass it though twice. I was able to use my Fiskars Fuse, and it worked perfectly.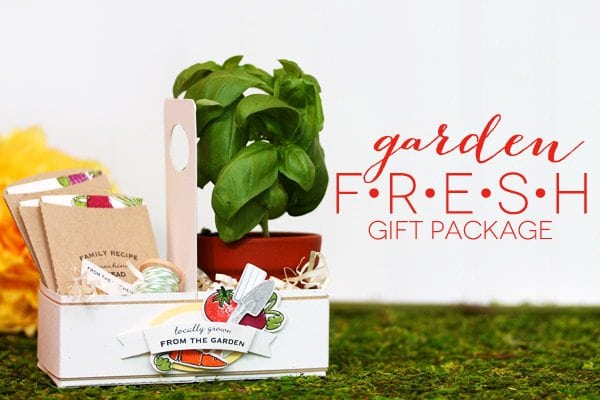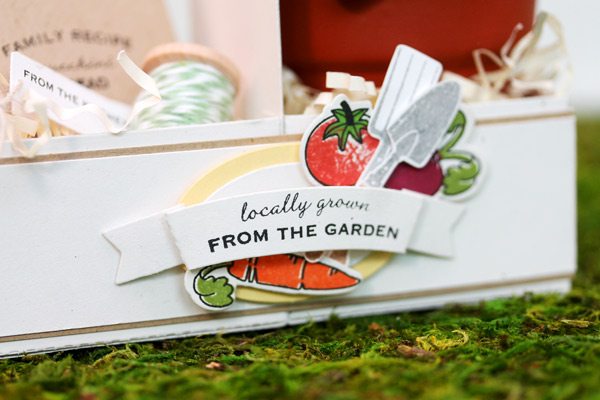 I went with a "garden fresh" theme for this gift set …cause y'all know I love food themed crafts!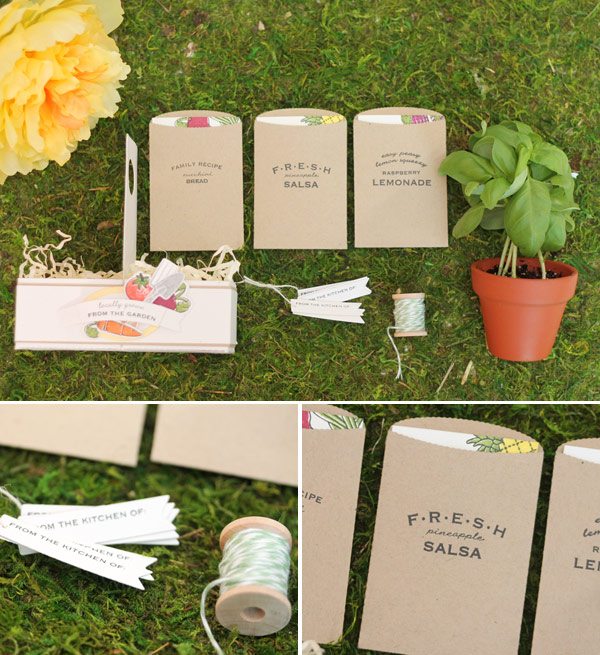 On the left side of the treat container, I created little recipe cards and envelopes using the Mini Pocket Die – another one of my faves. I also included some tags using the banner die from the Tape It Kit. On the right, I placed a mini terracotta pot, filled with some fresh basil.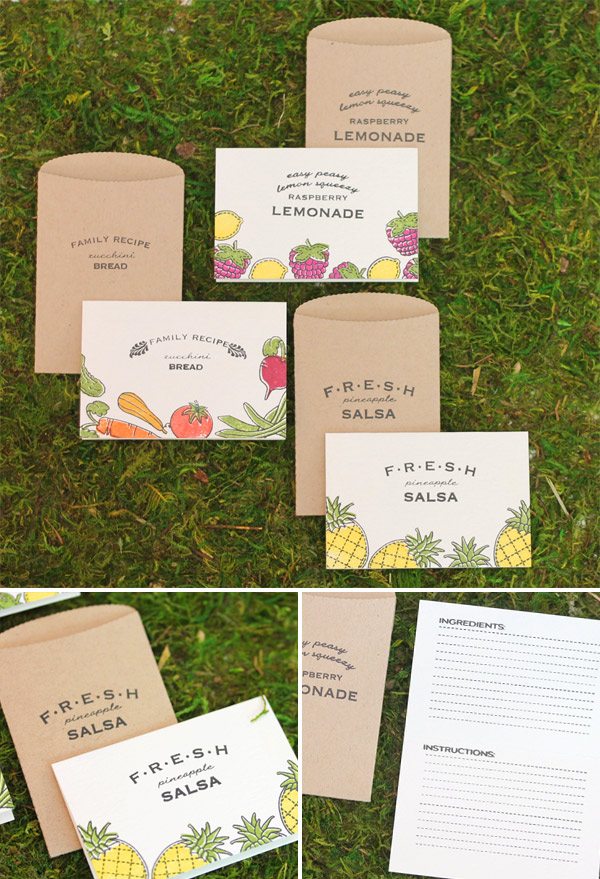 Each recipe card was stamped with fun images and space for filling in the recipe instructions. I'm thinking this would make an awesome housewarming gift!
SUPPLIES:
DIES: Lifestyle Crafts Treat Carrier | Lifestyle Crafts Mini Pocket STAMPS:  Clear & Simple Stamps Perfect Harvest | Clear & Simple Stamps Perfect Harvest Fillers | Clear & Simple Stamps Wrap-A-Round | Clear & Simple Stamps Perfect Harvest Sentiments | Papertrey Ink Recipe Box |  Papertrey Ink Garden Variety  
Now for the fun part…I'm having a FLASH giveaway, so how about a super tacky "Flash Giveaway" graphic to get this party started right…
That's right peeps. None of that "comments-close-on-the-eleventeenth-of-never" business! This giveaway starts and ends TODAY! Of course, if you have other dies on your wishlist – you can take an additional 20% off your order by using the code : DAMASK at checkout.