Yes – it is April.
Yes – what you are about to see is a Christmas card.
No – it is never too early to get started on holiday crafting.
No – I do not enjoy staying up all night on December 22nd to finish my Christmas cards and calling everyone I know explaining why late Christmas cards are the latest trend.
Nuff Said.
Here's my entry into the current Embellish Magazine Challenge – their challenges are the (*made-up-word-alert*) awesomest!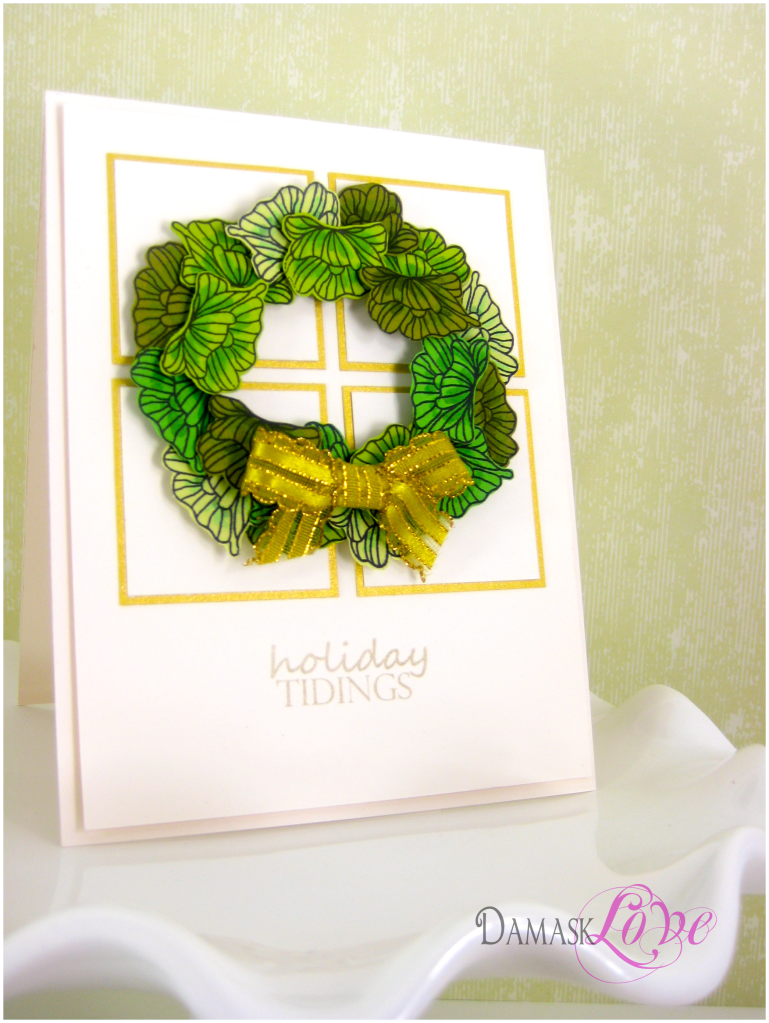 I used my new favorite PTI set – In Bloom to make this fun layered wreath.
Here's a close up of all those layers.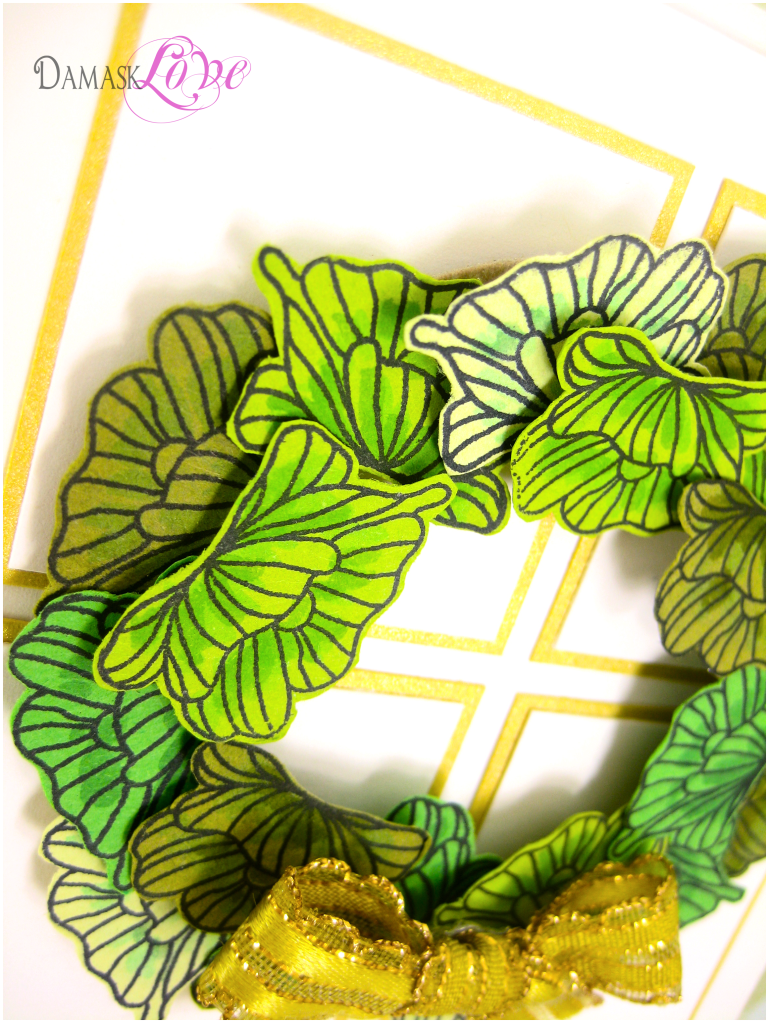 I used some trim that I found in my scrap pile to create a little ribbon for my wreath. Pretty simple!
Thanks for stopping by for some Damask Love!
Supplies (All PTI unless otherwise noted):
Stamps: In Bloom, Take Three: Winter
Paper: Ripe Avocade, New Leaf, Simply Chartreuse, Spring Moss (for wreath), Vintage Cream, gold cardstock (source unknown)
Ink: Fiskars ink (gold)
Other: Gold trim (source unknown)