Considering that many of us lost an hour of sleep because of Daylight Savings – today's Easy Like Sunday Morning post is super easy. So easy that you can probably do this while you catch a few extra z's.
Of all the emails that come through to Damask Love, by far the most popular are questions about creating simple gift boxes. So today we're tackling the simplest of gift boxes . Seriously, this is so easy. It'll take you longer to read this post than it will for you to make your own.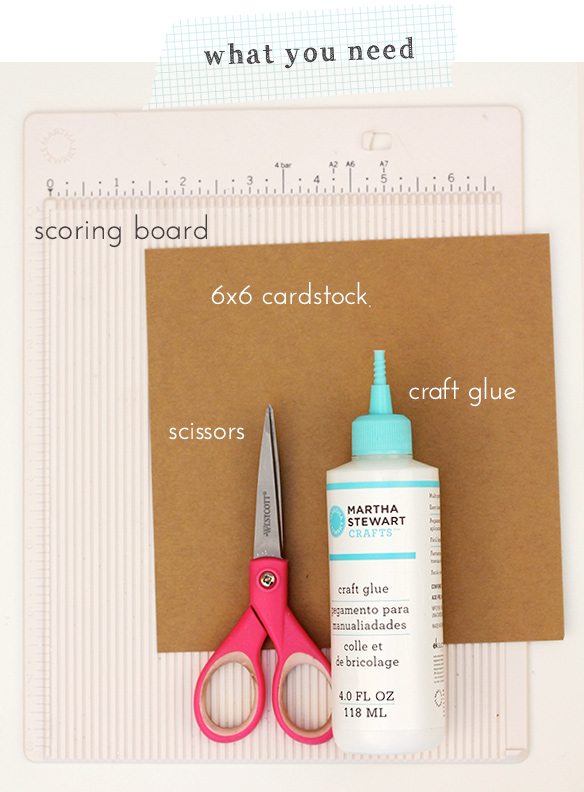 If you don't already own a scoring board –  go get one asap. For real. Get up. Get out of bed. Run, don't walk to the nearest craft store and pick one up. They are awesome and make for perfect creases every. single. time. I use my Mini Scoring Board daily.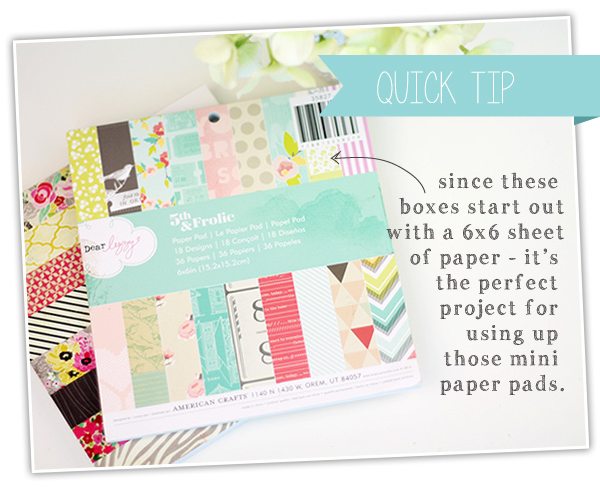 Now that you know the process – go ahead and make a million or so. You know you want to. These boxes are great for gift packaging, but they are also perfect for organizing all those random supplies that pile up. I don't know about you, but I have a ton tiny crafting supplies that desperately need a home. Most days I just move them from one spot to the next but now they have a designated place to live and their address is 123 Awesome Street.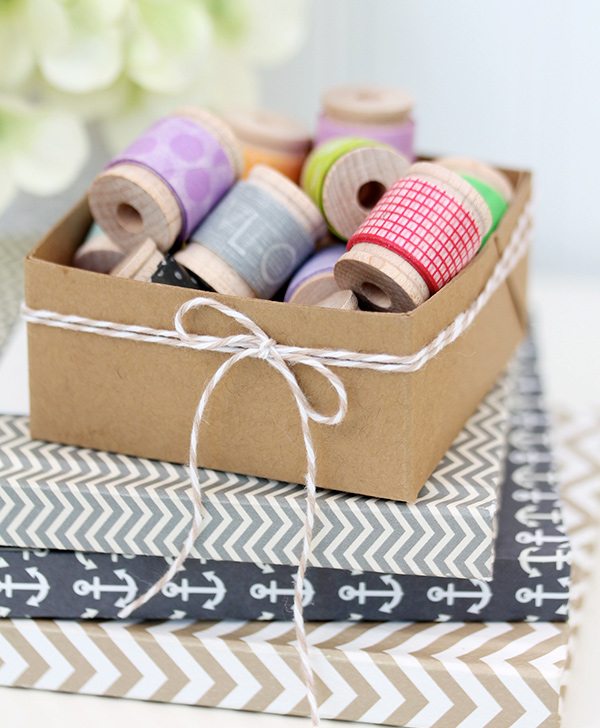 With Spring knocking on our door, you can also use this same technique to pump out a slew of baskets. Just add a strip of cardstock to create a handle and you're done!