Any stationery obsessed person is familiar with the awesomeness of laser-cutting. The intricate cuts draw you in and make you stare only to be ripped away by the price tag which is usually somewhere between Bentleys and bankruptcy…well maybe not that bad…but they are usually a pretty penny, especially if you want more than one.
Turns out that with a little creative die cutting and with the right supplies, you can re-create the look of laser-cutting at home…and honestly, even if you don't own ANY of these supplies already, it would probably be cheaper to stock up on them now than to purchase the real deal.
I've put together a video to show you exactly how this is done – and at only two minutes and some change, you won't need to spend much time learning this easy technique.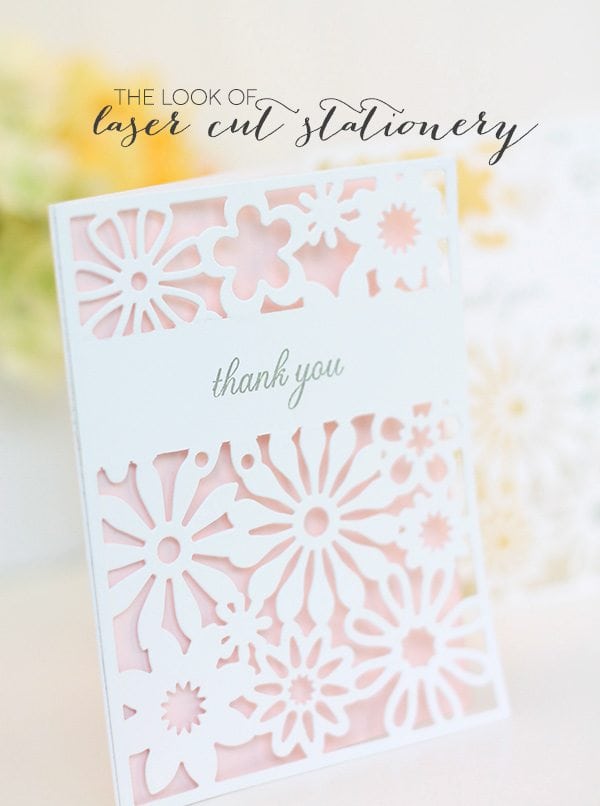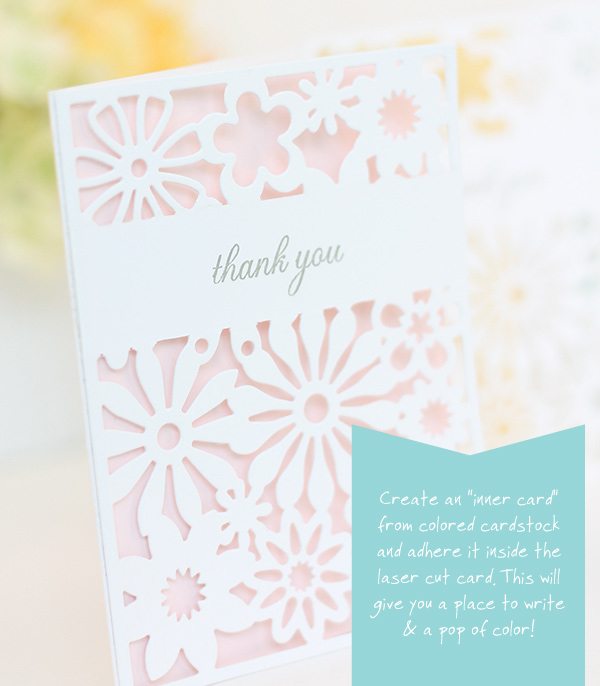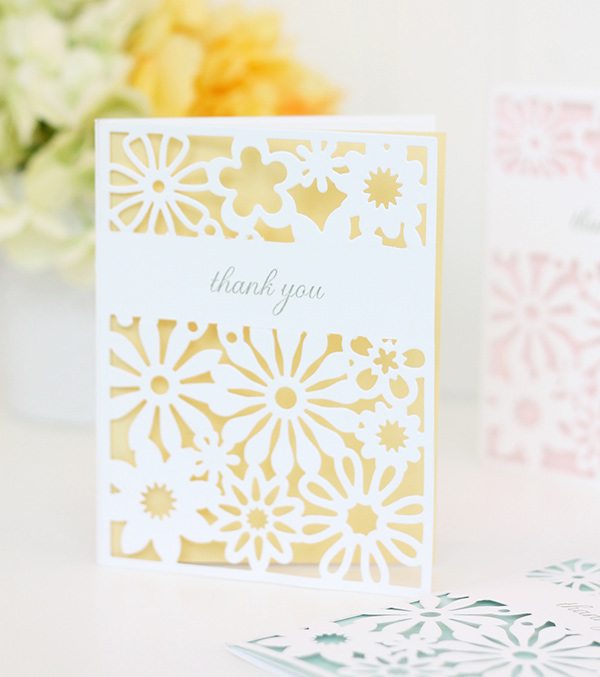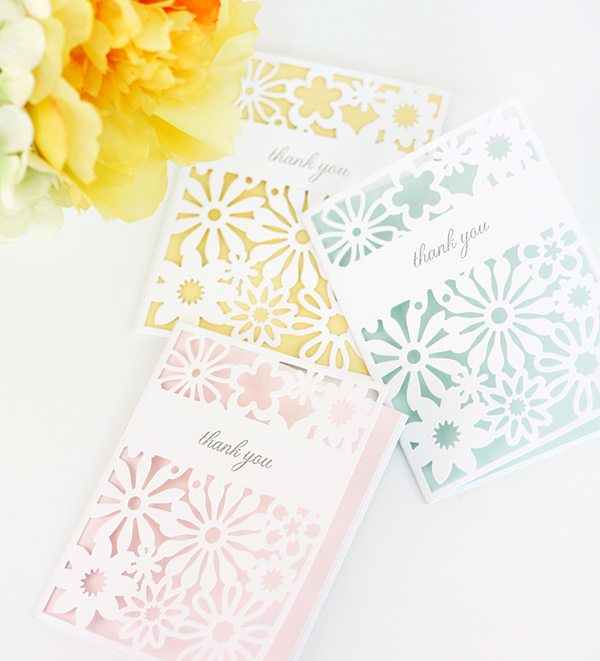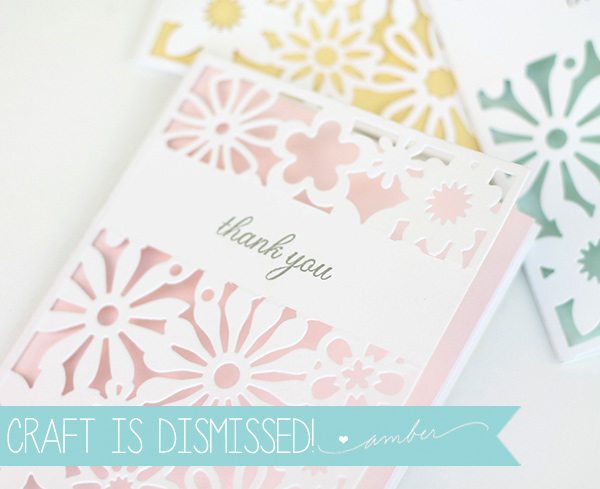 So what do you think of these pretty pastels cards? They're great for spring, right?!