I used to hate coffee. Then I had a baby. Now it's like water. Need it. But let's be clear. Coffee to me means a Vanilla Latte, which I'm pretty sure means I'm just hopped up on sugar. Whatever. I'll take it. Anything to keep my eyelids pried open.
Coffee also means a cute mug. Obvi. And we all know that when there is a need for a cute mug. Obvi. And we know that when there's a need for a cute mug, my DIY sensibilities come a callin'. Here's how it's done: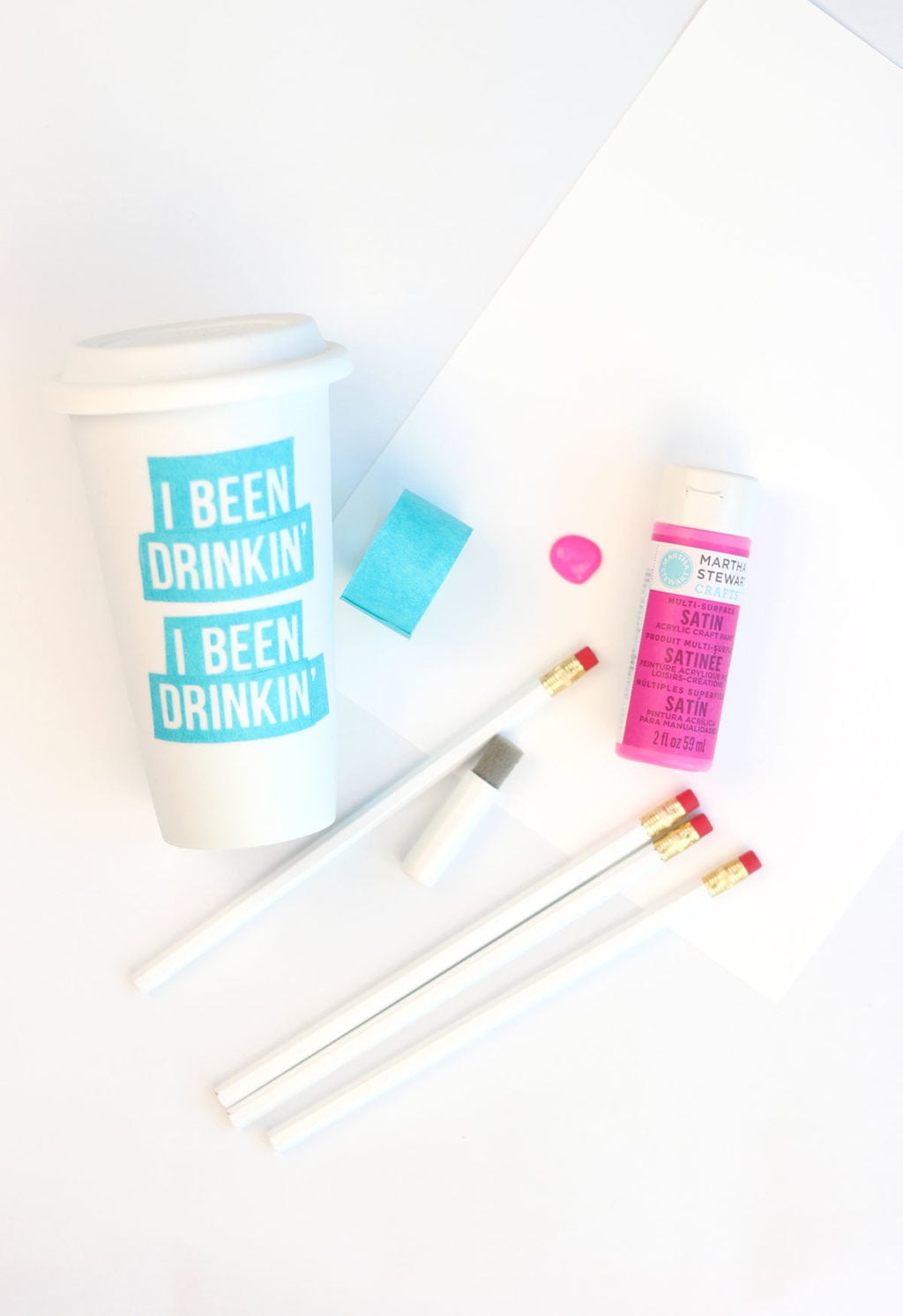 You'll need:
Pencils with erasers
Martha Stewart Acrylic Paint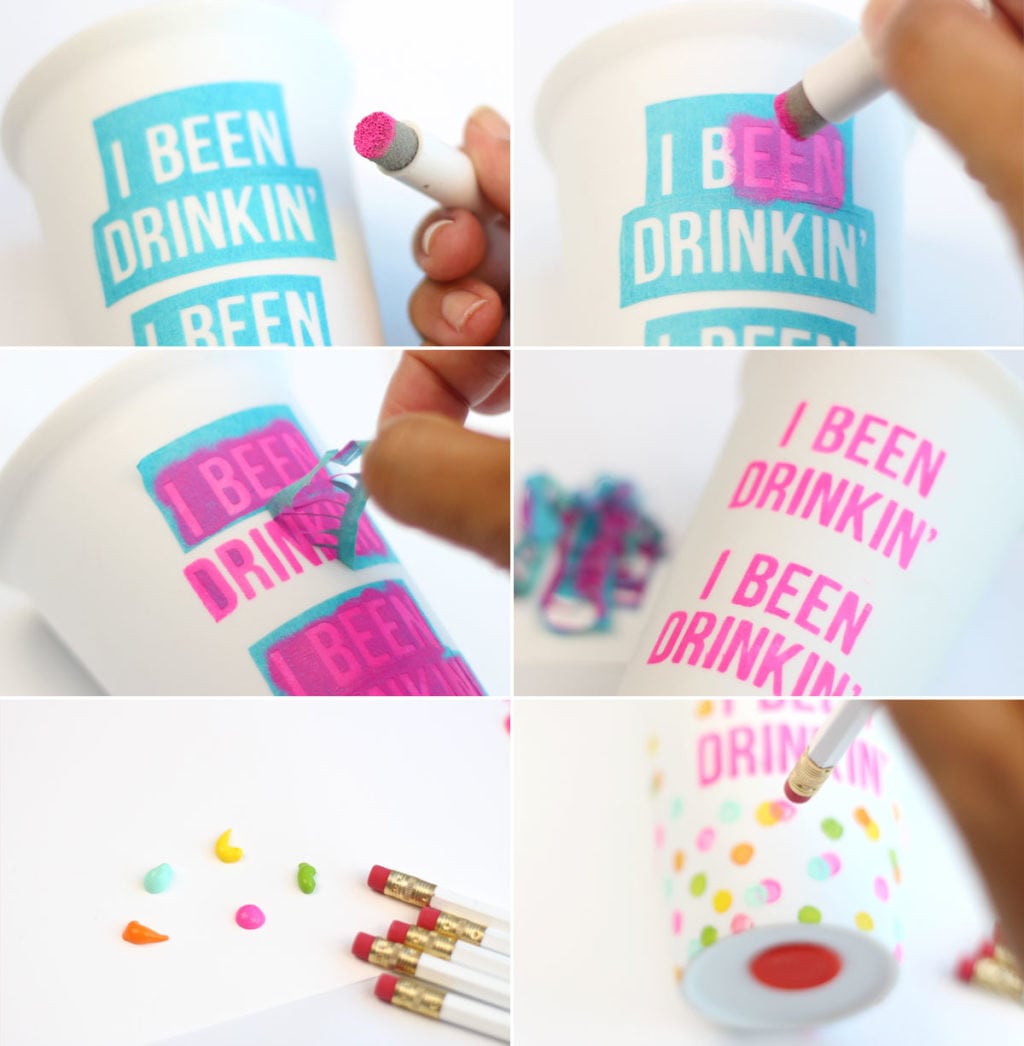 Use scissors, dies, a craft knife or in my case a Cricut Explore to cut a cute saying from the stencil tape. Then apply the tape directly onto the mug, being sure that all the edges are smooth and well adhered.
Use a very thin application of paint on the dauber and apply paint
Peel back the tape right away to reveal the design
Place small dots of paint onto a piece of scrap paper
Dip the pencil eraser into each color of paint ( you only need a teeny tiny amount!)
Dot the coffee cup with the erasers to create a confetti design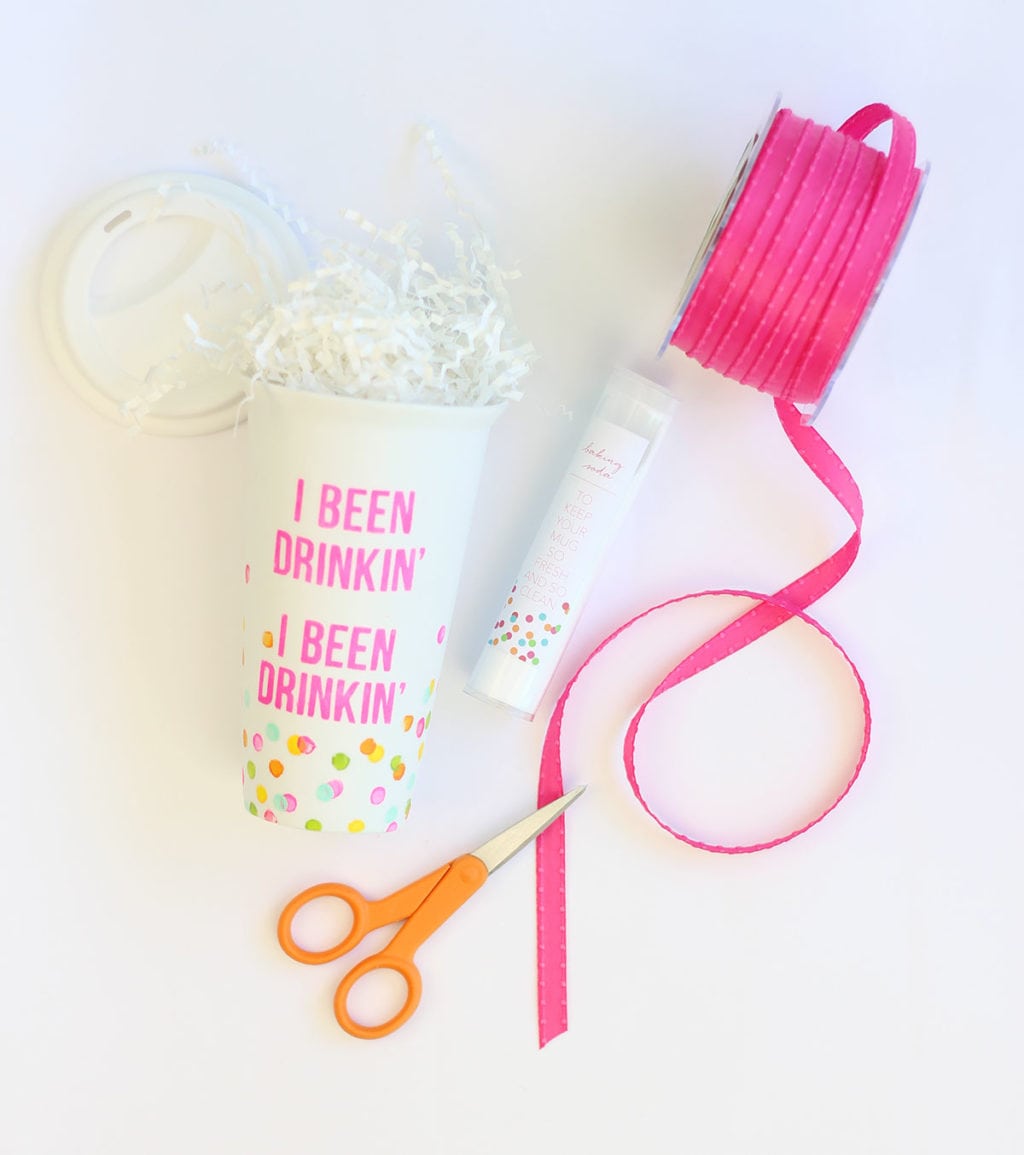 And once you've gone to the trouble of creating a droolworthy coffee cup, you should probably keep that thing sparkly clean. Turns out Arm & Hammer Baking Soda does the trick. Just add a tablespoon of baking soda to your mug and fill 'er up with some water. Let it soak and wipe clean. No more nasty coffee rings.
A little baking soda is the perfect add on to this project if you want to gift the mug to a friend. I filled up a plastic gumball tube and added a witty sticker that you can download HERE. Outkast would be proud. I'm sure Andre 3000 uses Arm & Hammer too.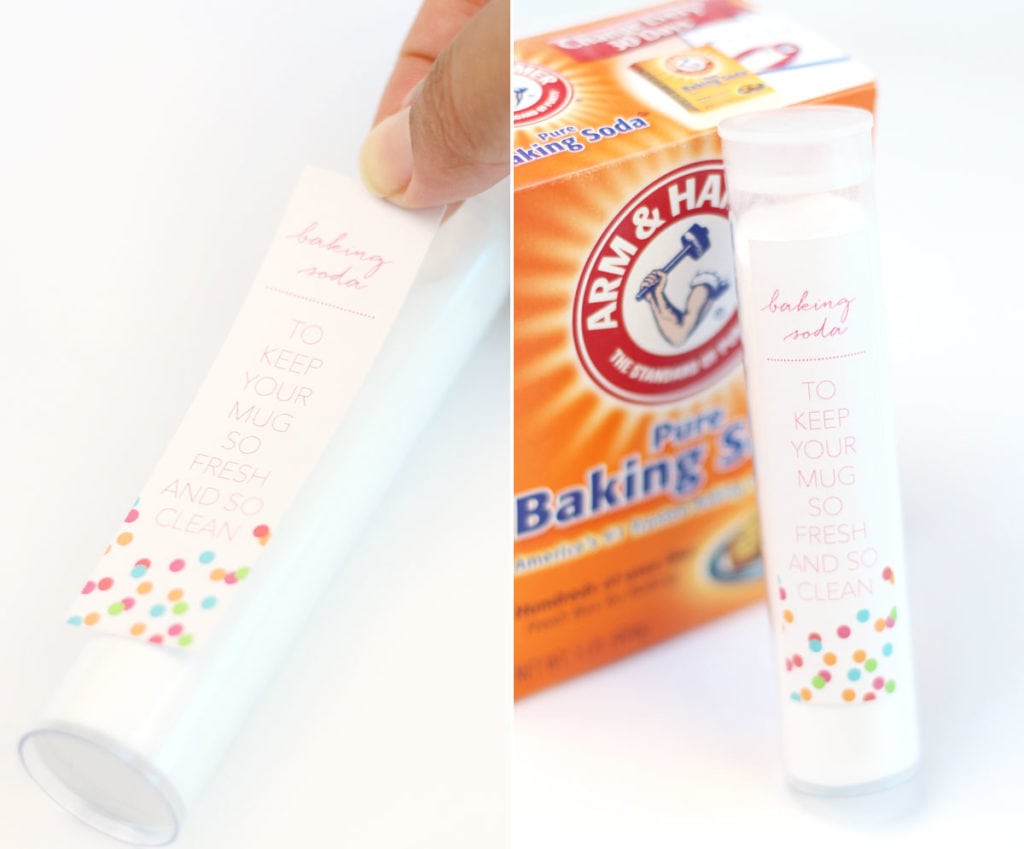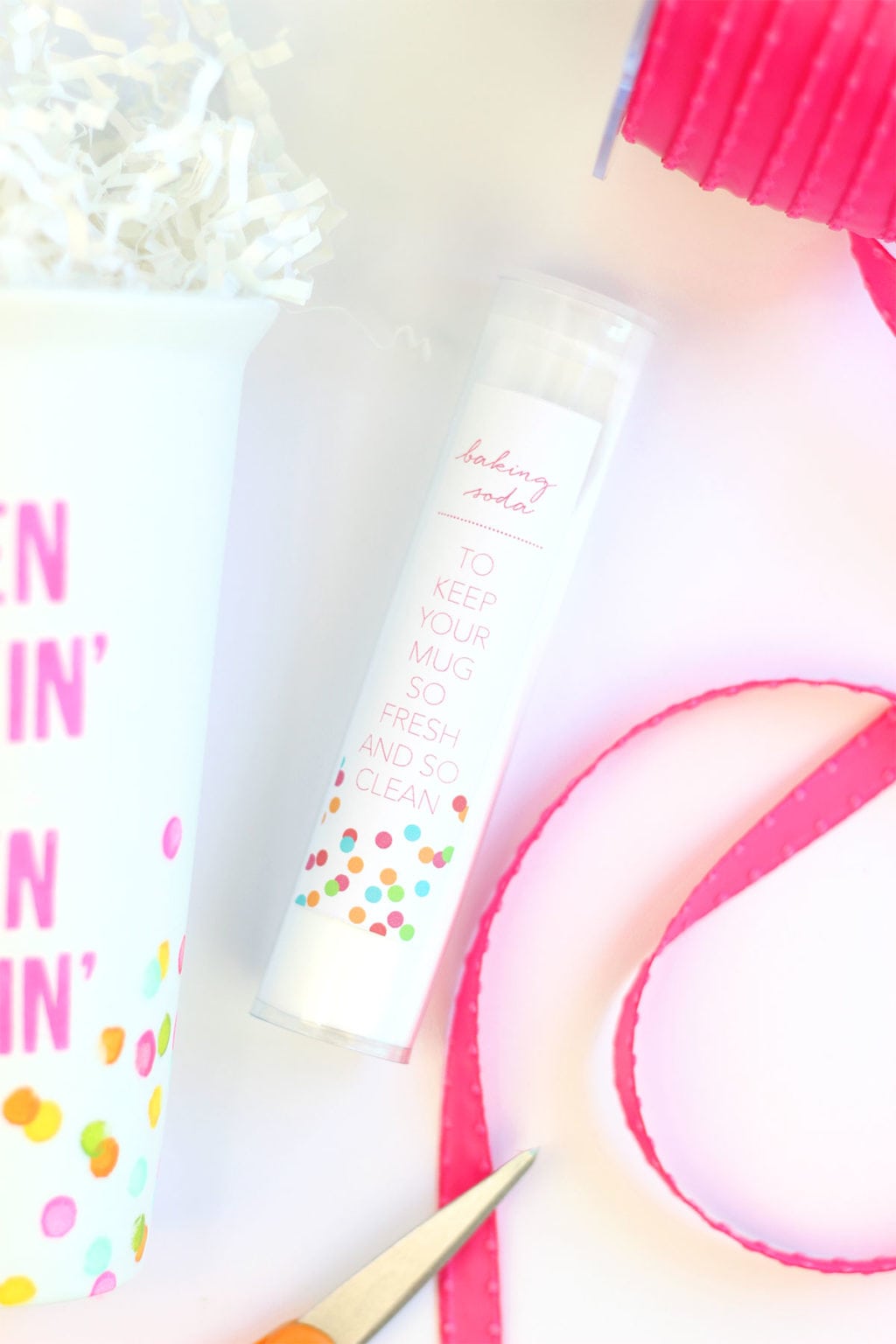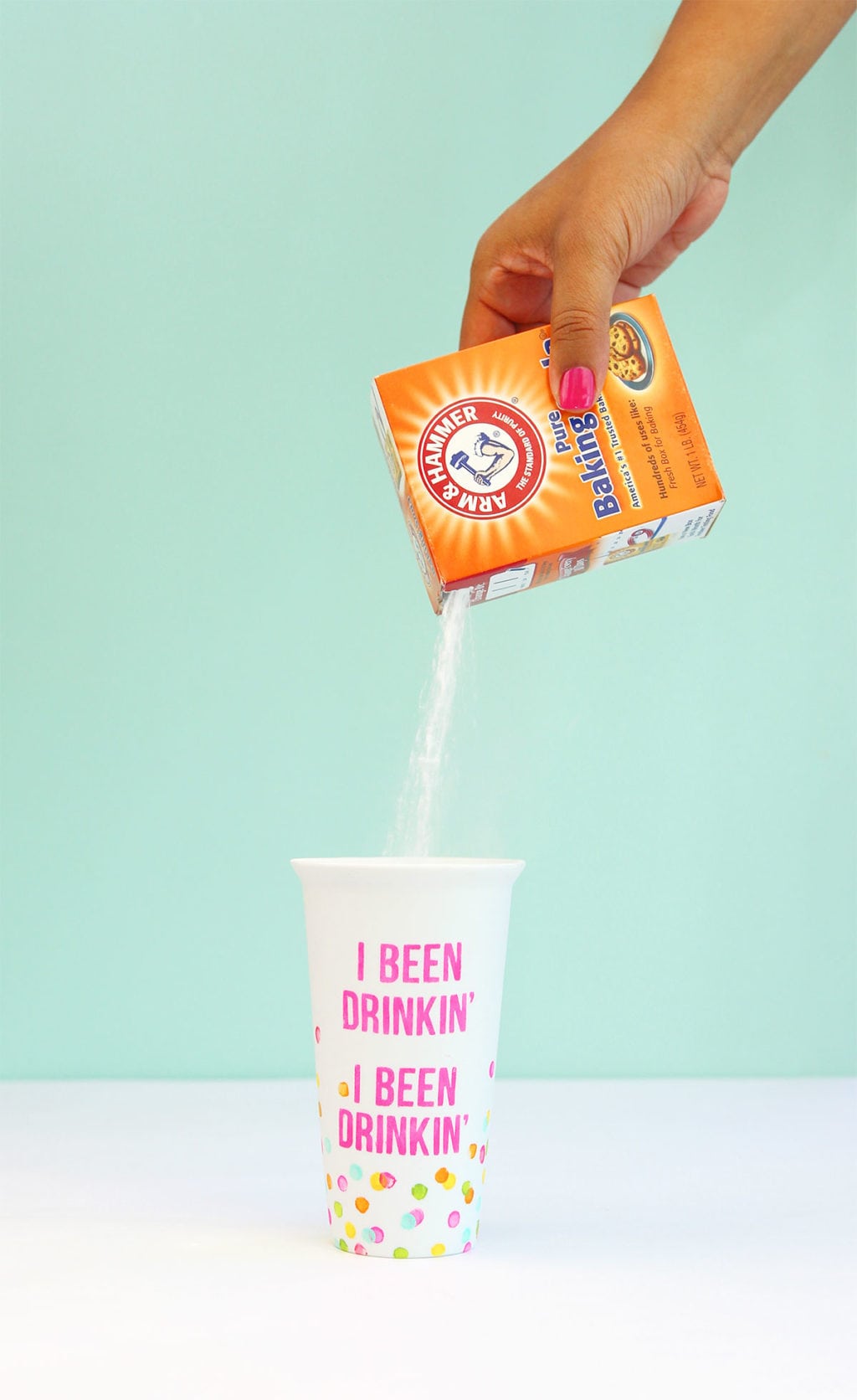 Check out THIS video to learn more about how you can use Arm & Hammer Baking Soda in your day to day life.
I'd love to hear if you have any secret baking soda tricks. I, for one, can tell you that in addition to being an awesome coffee mug cleaner, this stuff is great for clearing up a diaper rash. I'm sort of a diaper rash expert these days.
This crafty post is brought to you in partnership with Arm & Hammer and Martha Stewart. All opinions, ideas, projects and ridiculous stories are my very own!