I don't imagine that my birch obsession is going anywhere any time soon. I've used it to make baskets. I've used it to stamp out stationery and I've used it to embellish wintery gifts. Today, I'm at it again with a simple but elegant gift or home decor project that will tug at your Pottery Barn loving heartstrings.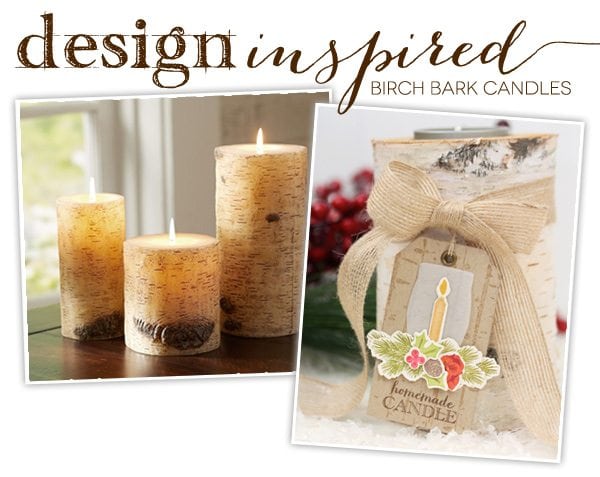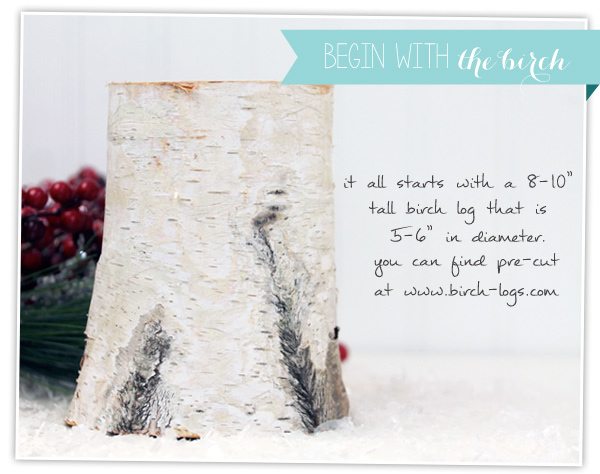 Now you may be fortunate enough to live in an area where birch trees about. Here in my part of the world, I'm lucky to catch a palm frond. If you have birch in your neighborhood, scour around for fallen branches that will work…but whatever you do, don't break out the chainsaw and start hacking down trees.
You can also take a trip over to www.birch-logs.com and grab pre-cut birch in every shape & size. They will even create custom cuts for you if you have a particular size in mind.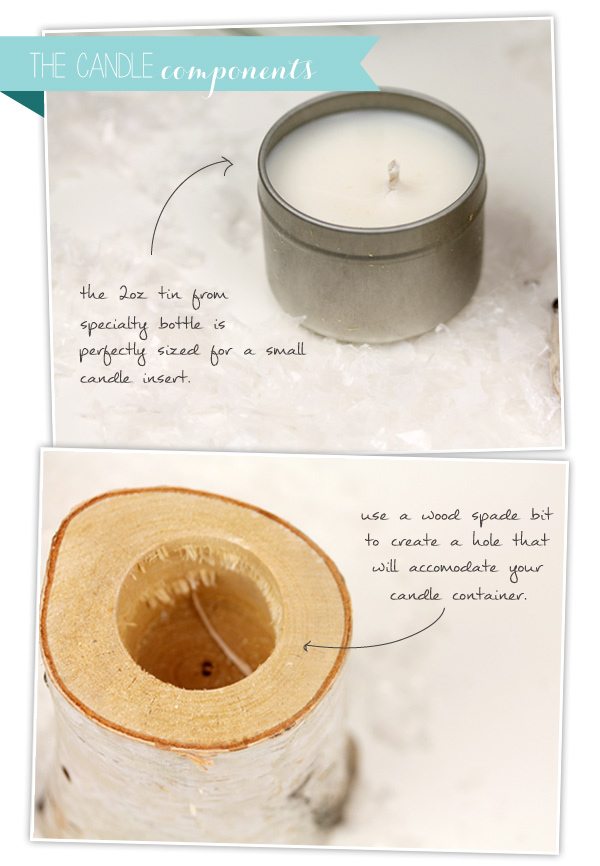 Assembling this little project is really quite simple. First you'll need a candle. I created my own candles and placed in them in a 2oz tin from Specialty Bottle. I scented the candle with the Christmas Forest oil from Brambleberry. It makes our house smell just like the holidays.
The other component you'll need is that birch log. To turn the log into a candle holder, drill a hole into the log as shown. You can do this on your own…or if you're a completely incompetent power tool user like me, ask the kind people at Birch Logs to do it for you! Just give them the width and depth you need and it's done.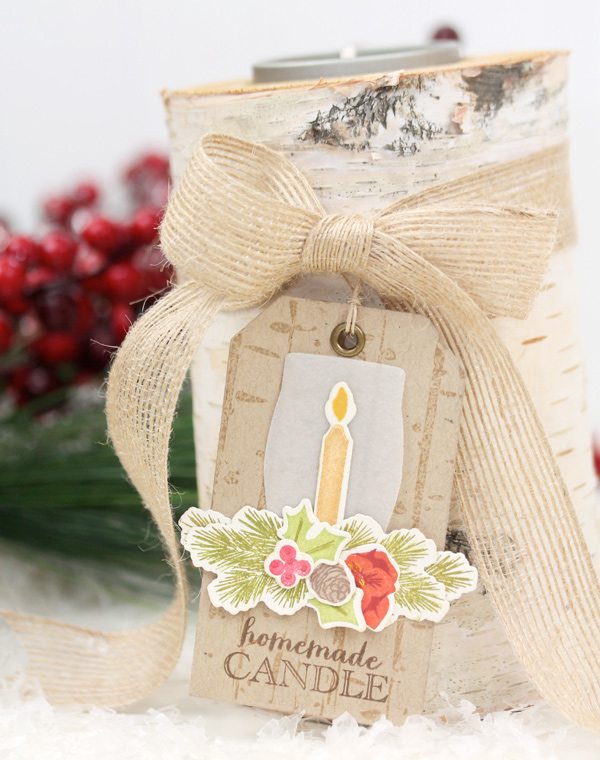 Once your candle is done, add a little handstamped flair with a tag like this one. The Merry & Bright stamp set from Wplus9 includes the perfect images for creating this tag. The birch background stamp from Clear & Simple stamps coordinates well and give some subtle texture.

For the candle:
Birch log pieces | Specialty Bottle tin | Christmas Forest fragrance oil
For the Tag:
My Favorite Things Traditional Stax Tags | Clear & Simple Stamps Birch Trees Stamp | Wplus9 Merry & Bright Stamp Set | Wplus9 Merry & Bright Die Collection
This post was not sponsored by Birch Logs. I just really love them and after searching high and low for the perfect birch, I was excited to finally find them!