Do you like me? Check "yes" or "no." Remember those notes from grade school?
Well, when it comes to the Lil Inker Bow Dies, I am totally checking "yes." I've got a serious crush on these things, and I've lusted after them for months! I've finally got a complete set in all three sizes, and they are the cutest things ever. Love 'em. So bad.
The Lil Inker Bow Dies come in three sizes, Large, Small and the newest addition to the family, the Mini Bow Die.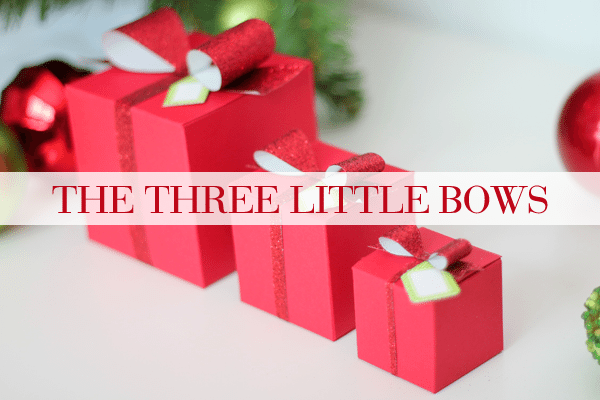 I created this simple grouping of boxes to show the sizing of each of the dies, and made the bows out of pretty red glitter wrapping paper.  The large die works great on a 4.5″ square bow, the medium fits on a 3.5″ box and the mini is perfect for a small 2.5″ gift box. Of course, the possibilities are endless for these dies…which is why I came up with this…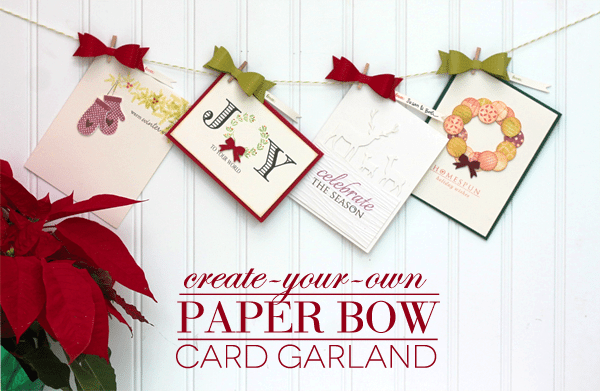 Just adhere the completed bows to a mini clothespin and string them on to a piece of baker's twine. Easy. To make it even more functional, I added a banner to each bow where I could write the name of the person who send the card! Such a simple but fun project right?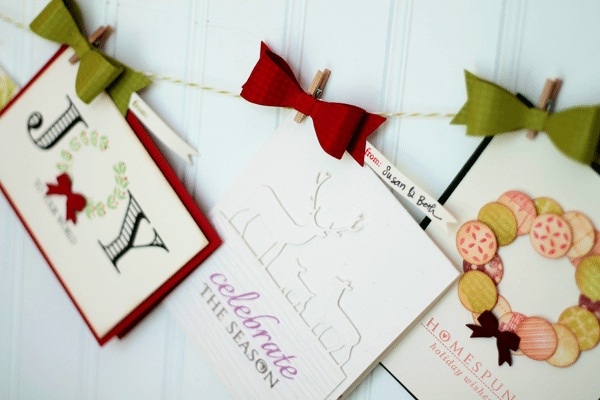 I hope you love this product as much as I do! If you know of other crafting supplies that should get the Craftroom Crush spotlight, let me know! I'm always on the lookout for fun products to share here on the blog!
Visit me over on Facebook today for an exclusive card project featuring more kraft & glitter combinations!