It's DIY shoe clip time up in here!
When I was five, all I wanted was a pair of high heeled shoes. I had a pair of black patent leather church shoes that had a teeny, chunky heel…maybe a half inch. In my five year old head, I was up on tip toes like a grown up. I would wear those black patent leather church shoes all the damn time. With any outfit. I looked a hot mess. Black patent leather church shoes don't go well with Osh Kosh B'gosh. These days, the look could be contrued as hipster. At five, I looked like a child whose parents had given up on parenting.
These days, I want my flats and I want them all the time. Even a half inch heel is pushing it! I want to be close to the ground so that when I tumble under a mountain of my groceries, tote bag, diaper bag and dry cleaning I will only suffer from minor injuries. Now, just because I love my flats doesn't mean they can't be cute. The Craft My Flats series is testiment to just how much you can do with your craft supplies. Your plain old flats become show stoppers simply with the addition of DIY shoe clips. Today, I've got a holiday-worthy take on shoe clips. There may also be candy involved.
Today's flats use my favorite Cricut Explore to cut through thick leather to make high quality shoe clips that will last you a long time – and if I haven't talked you into an Explore yet. Just wait, there are deals to be had. Just keep scrolling.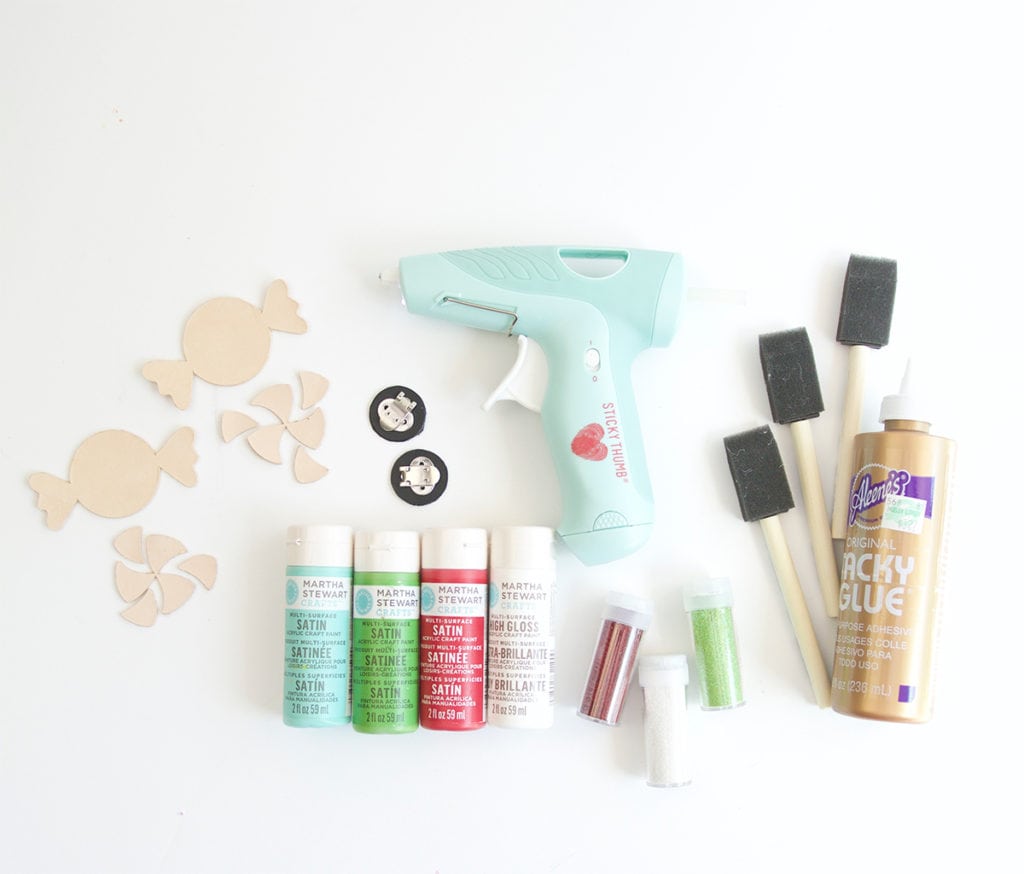 To make these peppermint shoe clips, you'll neeD:
Peppermint candy image (use this Design Space image) cut from tooling leather
Red, Green, Teal, and White craft paints
shoe clips
red, green and white glitter
foam brushes
a hot glue gun
craft glue (in needed)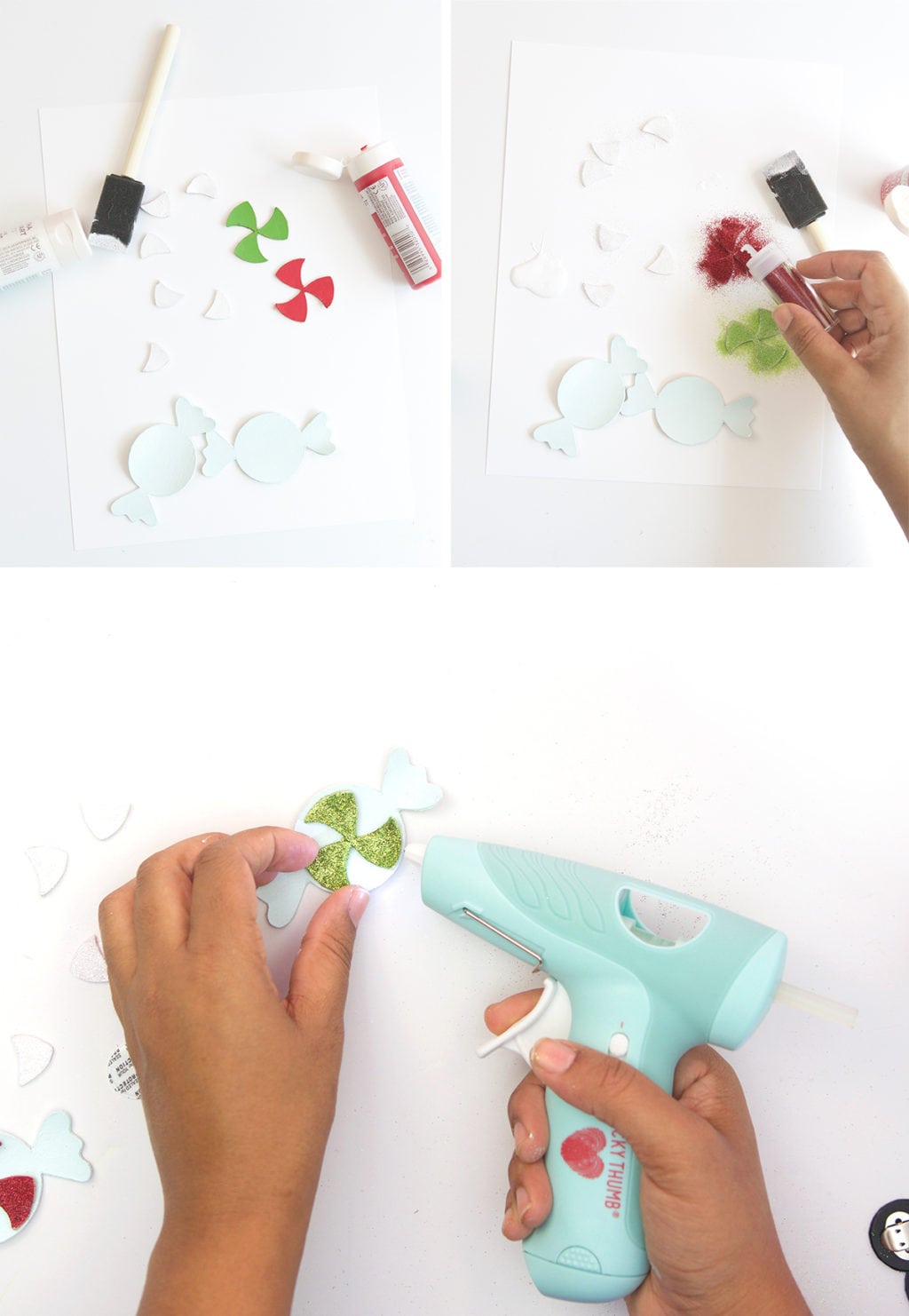 Paint the pieces of the peppermint candy as shown
While the paint is still wet, sprinkle on coordinating glitter. If the glitter is not adhering, brush on some craft glue then sprinkle on more glitter
Once all the pieces of the shapes are dry, Adhere them together with a hot glue gun and adhere the shoe clip the back of the leather. Allow everything to dry fully before using your sweet, new shoe clips!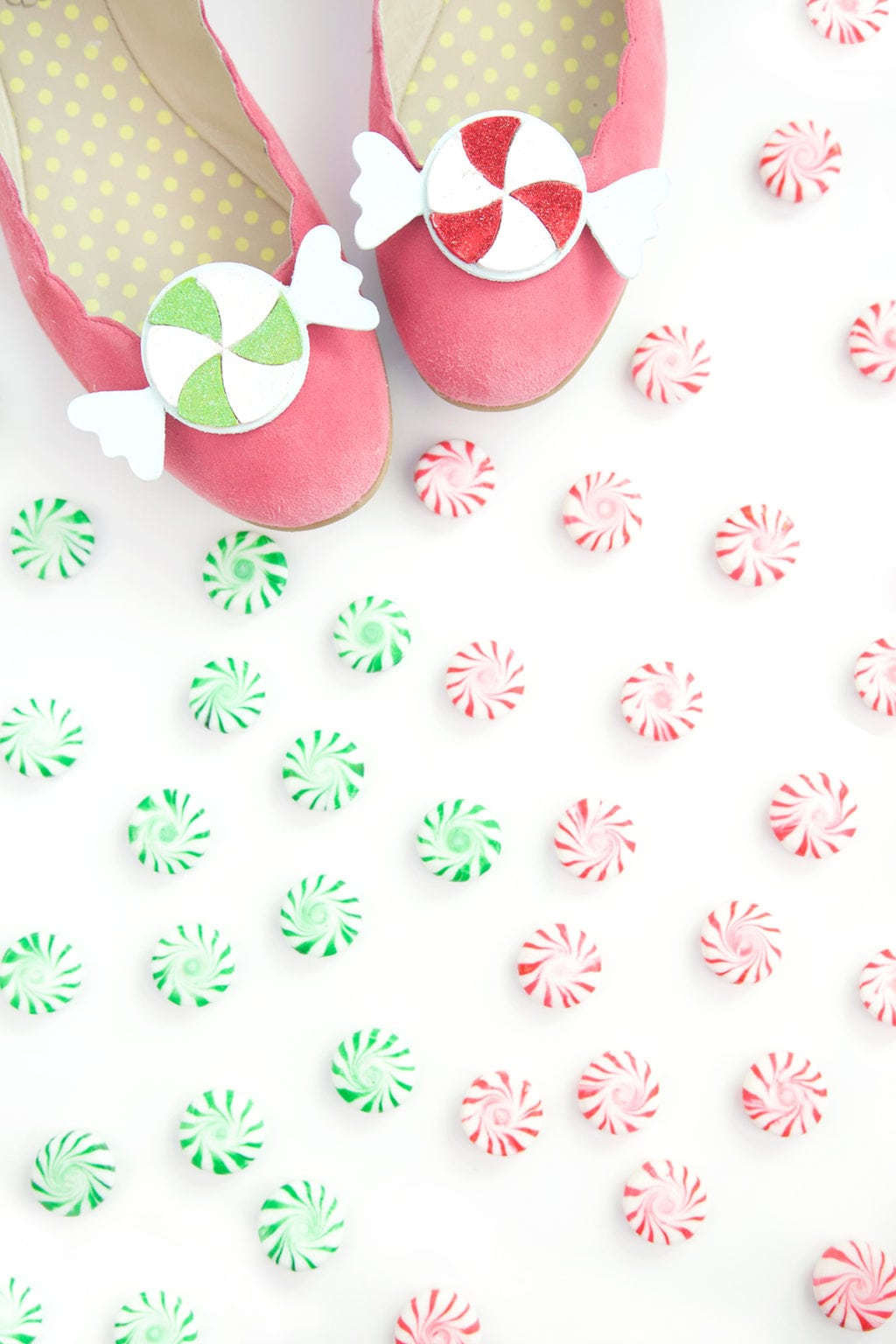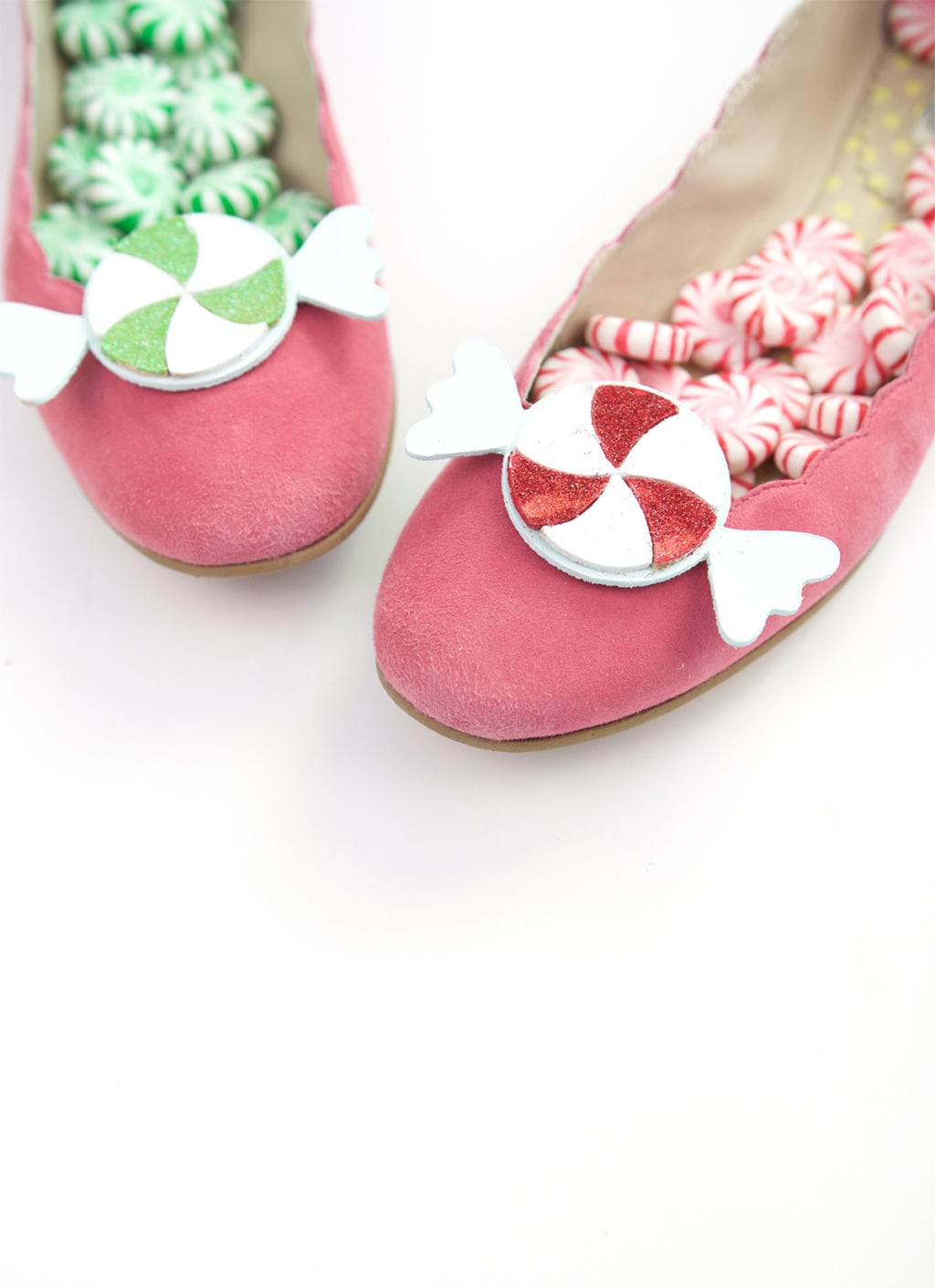 And now, as promised a little more enabling for all your would be Cricuters. I've got a few reasons…twelve to be exact…for you to jump on the bandwagon. It's a fun bandwagon. We make lots of cool crafts on this bandwagon.
Starting today, December 2 and through December 13, Cricut is hosting a daily deal. Today's deal will get you the Explore Air Ultimate Bundle for $249 and don't forget you can use the code "DOORBUSTERS" to get 10% off that price. Now make sure you're following Damask Love on Facebook because I'll be releasing the deets on each deal of the day. In the meantime, here's a sneak peak of what you have to look forward to. I'm most excited about December 6th because I am an iron-on fiend and December 9th because I'm also a sucker for a Mystery Box!
For any of the deals that are for subscribers, you can sign up here to make sure you get the jump on all the goods.