I went to two big sport schools. Undergrad was all about basketball – and sleeping outside in tents during the freezing winter break to snag tickets. Grad school was all about football: getting dressed up for the game, watching the band parade into the stadium…and of course, tailgating. To be honest, ever since I attended my first tailgate, I envisioned a better version…basically, something more like a stylish picnic on the back of a stylish car. Not a bunch of mediocre food on the back of your roommate's beat up hatchback.
Now, if you've been a follower of Damask Love for some time, you know that everything I do boils down to the crafting. The DIY. The making. So, what happens when Southeast Toyota and Damask Love partner up? The answer is the most crafty, summery tailgate you ever did see – made even better by all the impressive features on the 2018 Toyota RAV4.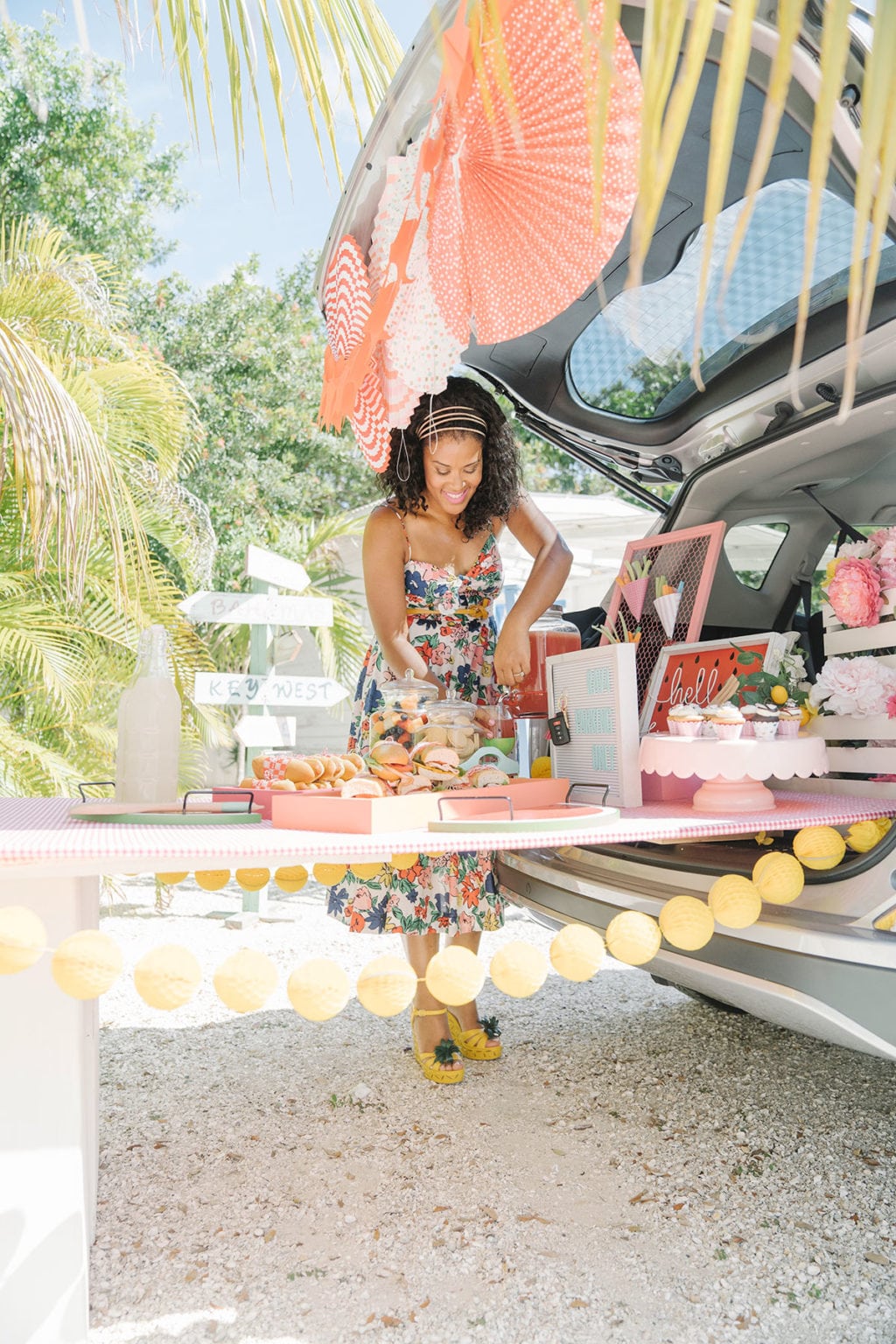 Now that you've seen it – here's a rundown of each element that made this summer tailgate so special.
Cargo Capacity … aka Pack it Full of Your Crafting Supplies
 Any respectable tailgate is going to come with a ton of supplies. Any respectable DIY tailgate party is going to come with twice as many supplies – plus a few back up paper fans, just in case you want to go all out. You guys – I did my VERY best to fill this car up. I bought extras of everything, enough faux florals to a faux greenhouse and a huge piece of plywood that I used at the table top for the party. Even with my best efforts, there was still a ton of room remaining. Next time I roll out in the RAV4, I'm bringing you with me and maybe we can do enough retail damage to fill it up.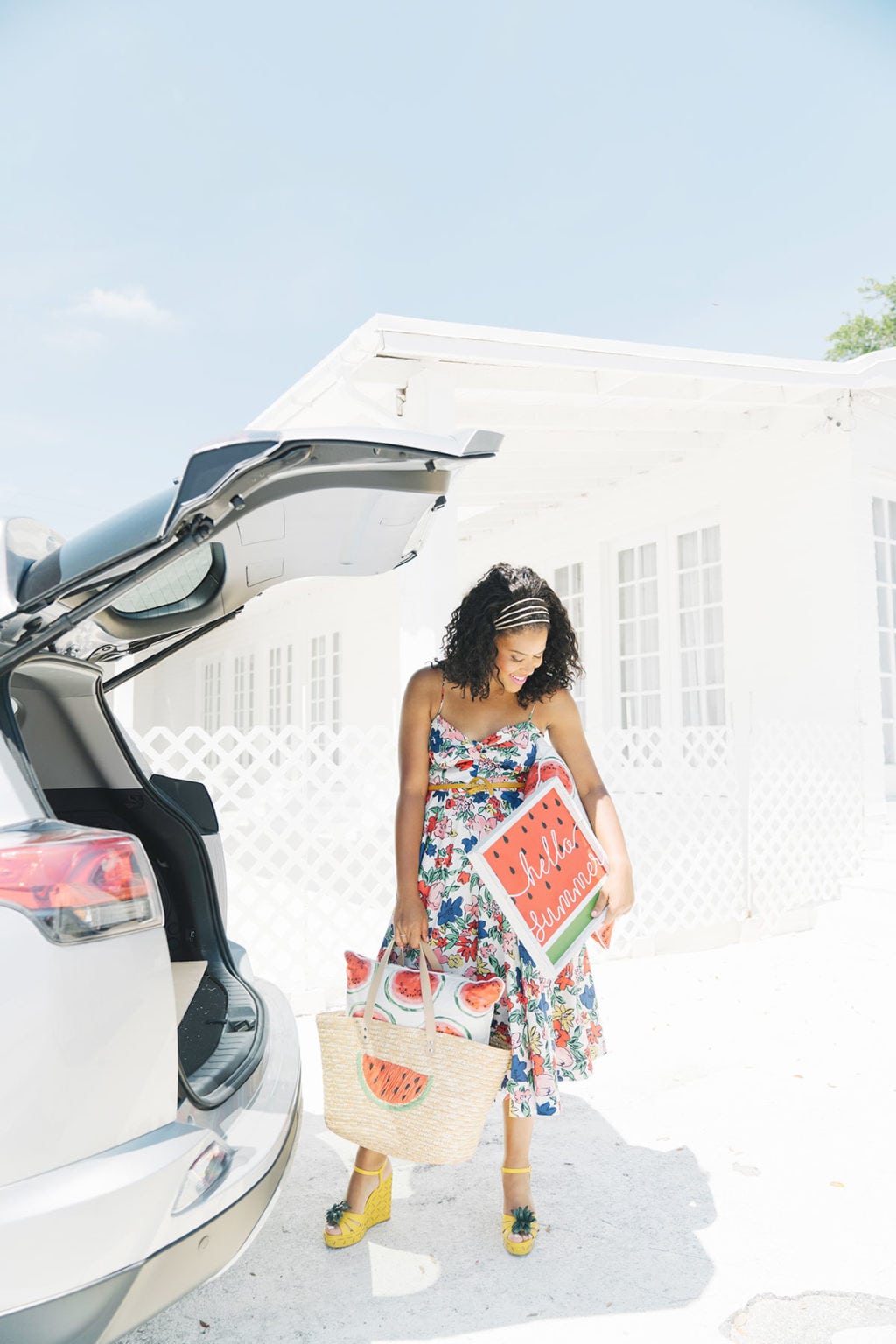 Push Button Ignition…aka Where the Heck Are My Keys?
Now, here's the part where I let you in on a little secret: I'm a chronic key loser. Ask my husband. It's a daily struggle and quite frankly, I don't think it's going to get any better. I was put on this earth to craft things and lose my keys. It took me all of .02 seconds to realize the RAV4 is forgiving on people like me. As long as you've got your keys in the car (i.e. in your purse, in your pocket, wedged between the June and July months of your planner) the push button ignition will start and have you on your way. Now, of course you'll need to find those keys eventually when it's time to lock up – but on behalf of the National Association of Can't Find My Keys – this feature will be your best friend. And if you want a little crafty suggestion for keeping your keys in check – how about that letter board key holder I made!? Too cute, right?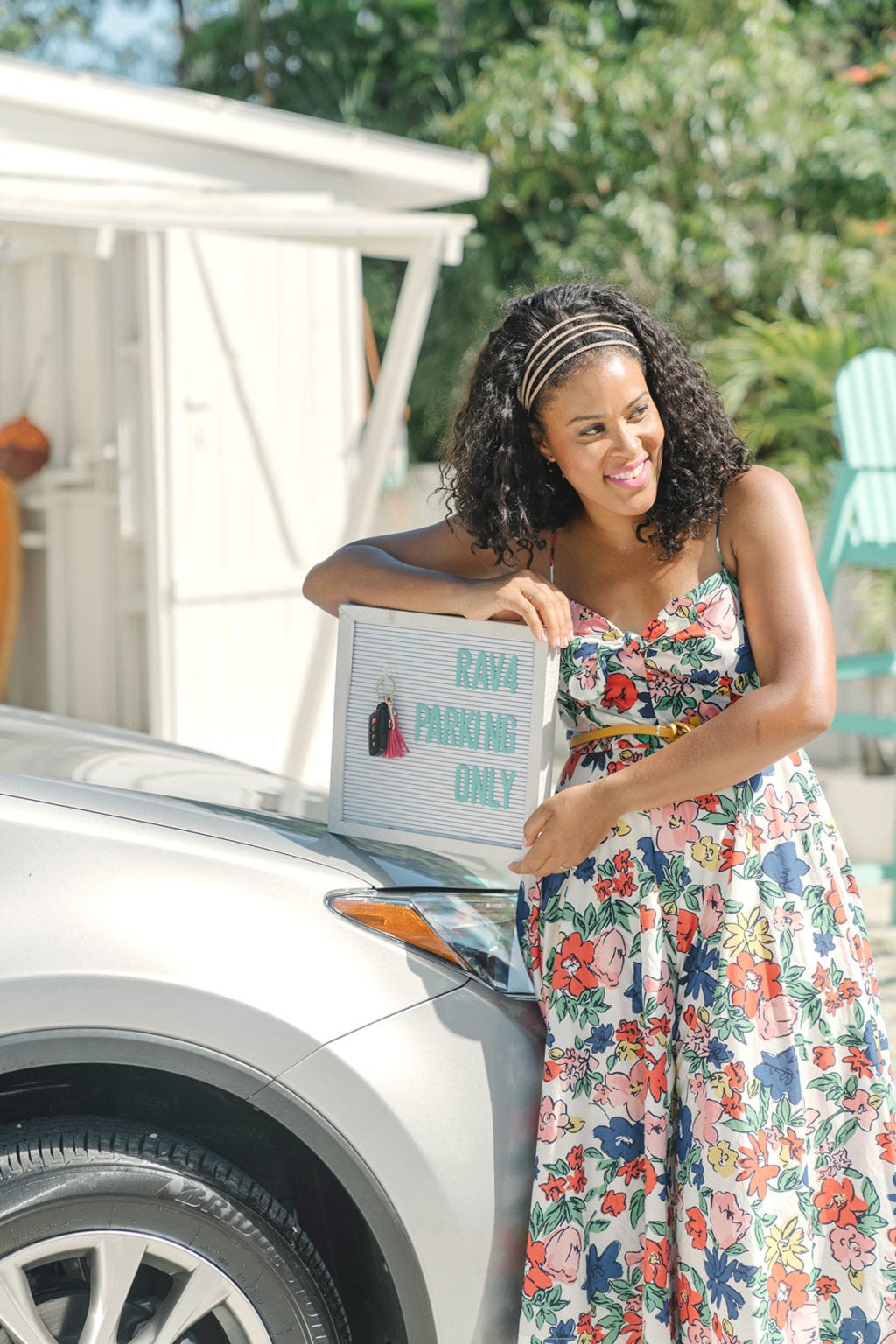 Voice Navigation…aka Where the Heck am I Going?!!
 When I'm not searching for my keys, I'm usually confused about where the heck I am or how to get where I'm going. At this point I sound like a total space case – but I promise I'm not. I like to think that I save my brain power for bigger problems than navigation. To host your own DIY beach tailgate, just tell the RAV4 "Go to the beach." It'll tell you the nearest park and beaches – and you can pick which one you like best. Easy.
Speaker Control…aka Pump Up The Jam
In the video, you may have noticed me adjusting the speakers on the RAV4. This fun little feature was one of my faves – because you gotta have the tunes on full blast for a good tailgate. By moving the music to the rear speakers, you have all the sound in the perfect place for your summer tailgate fiesta.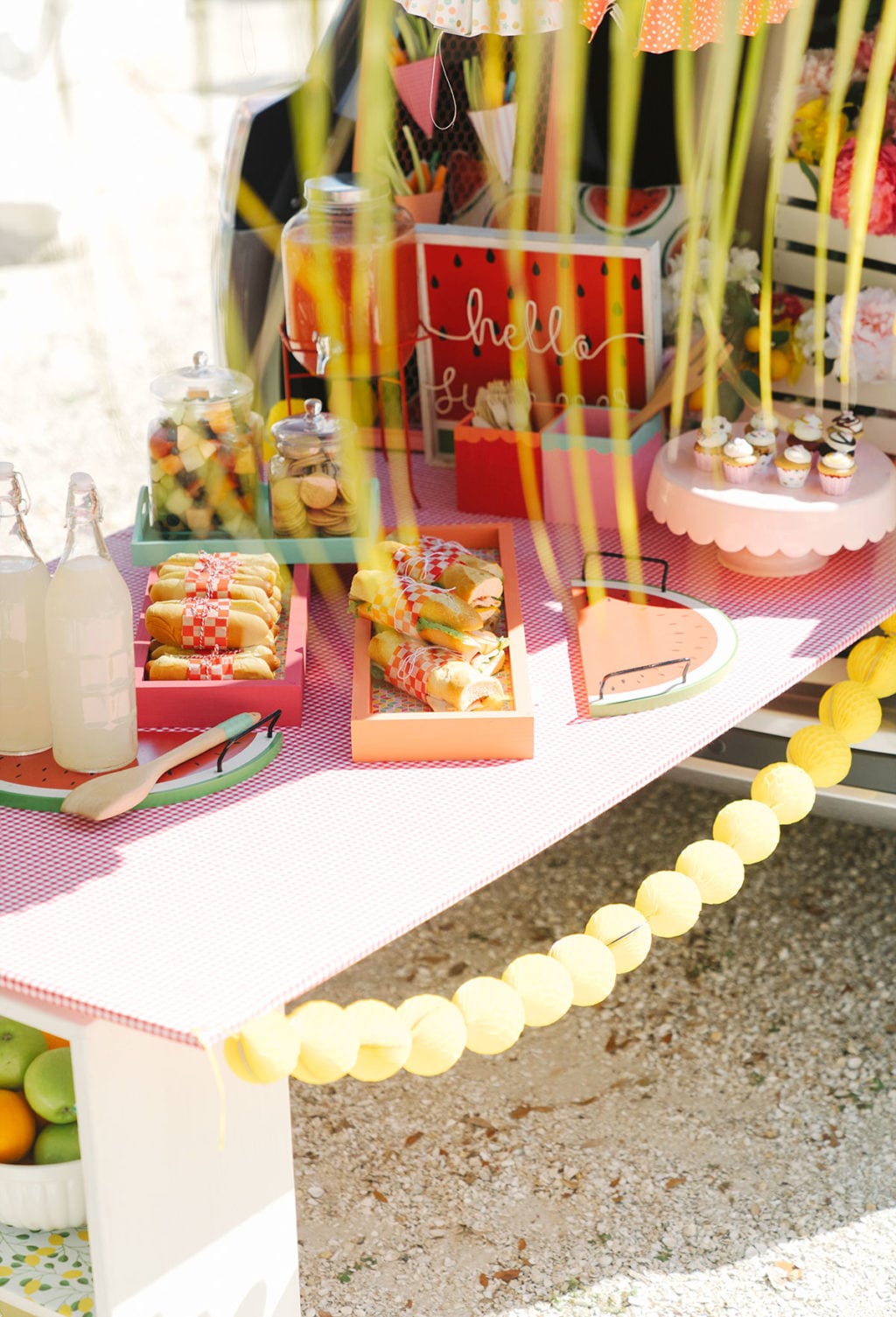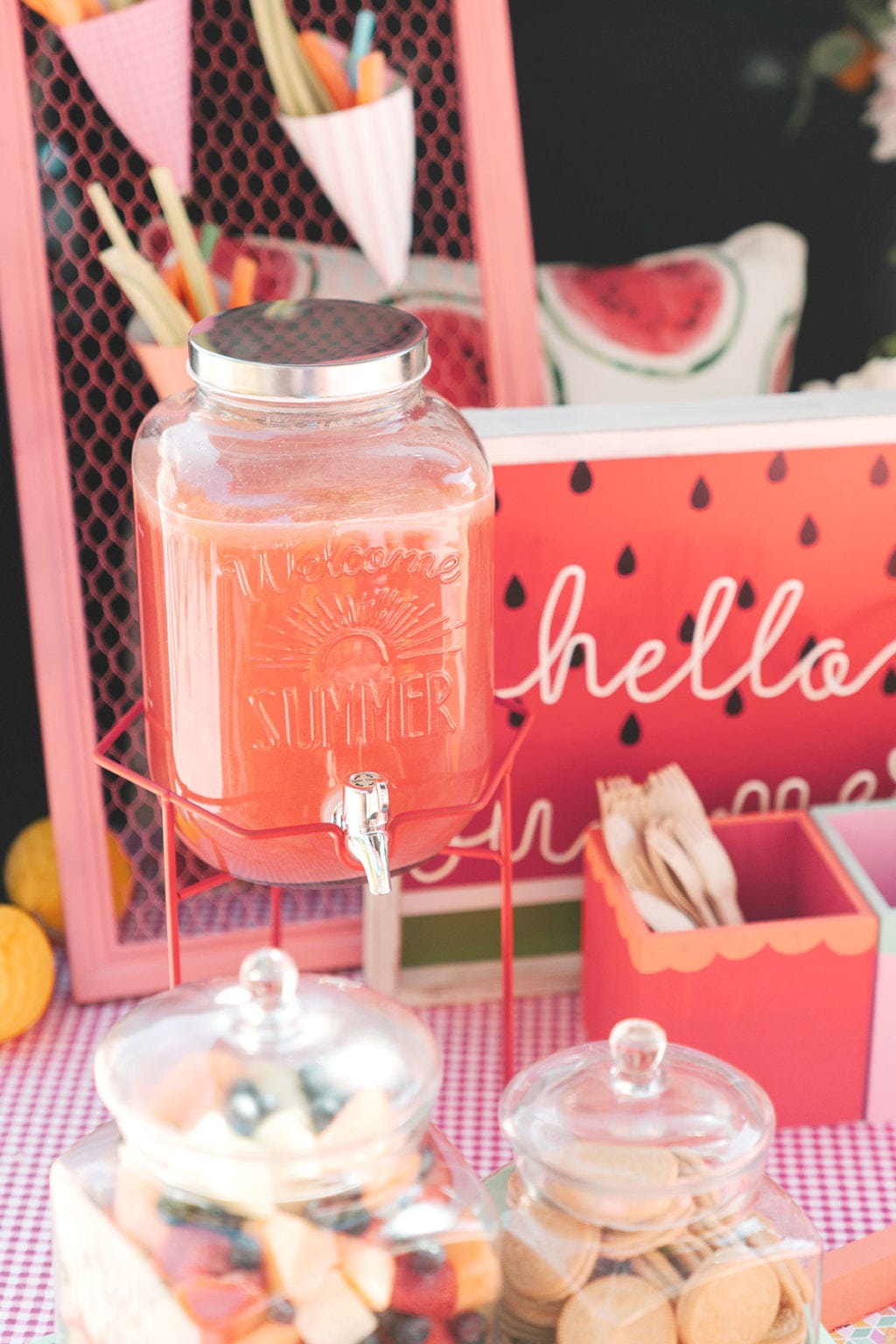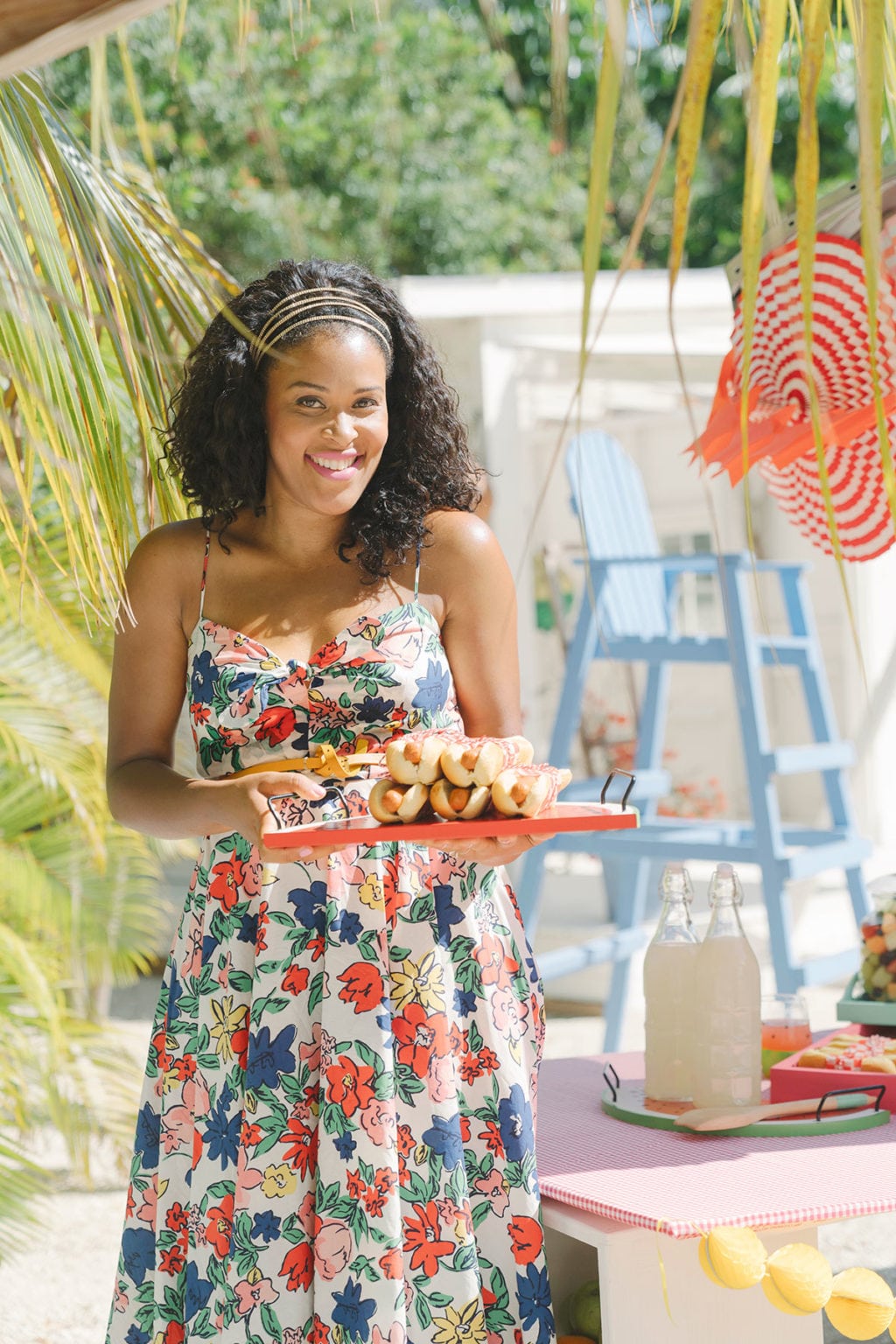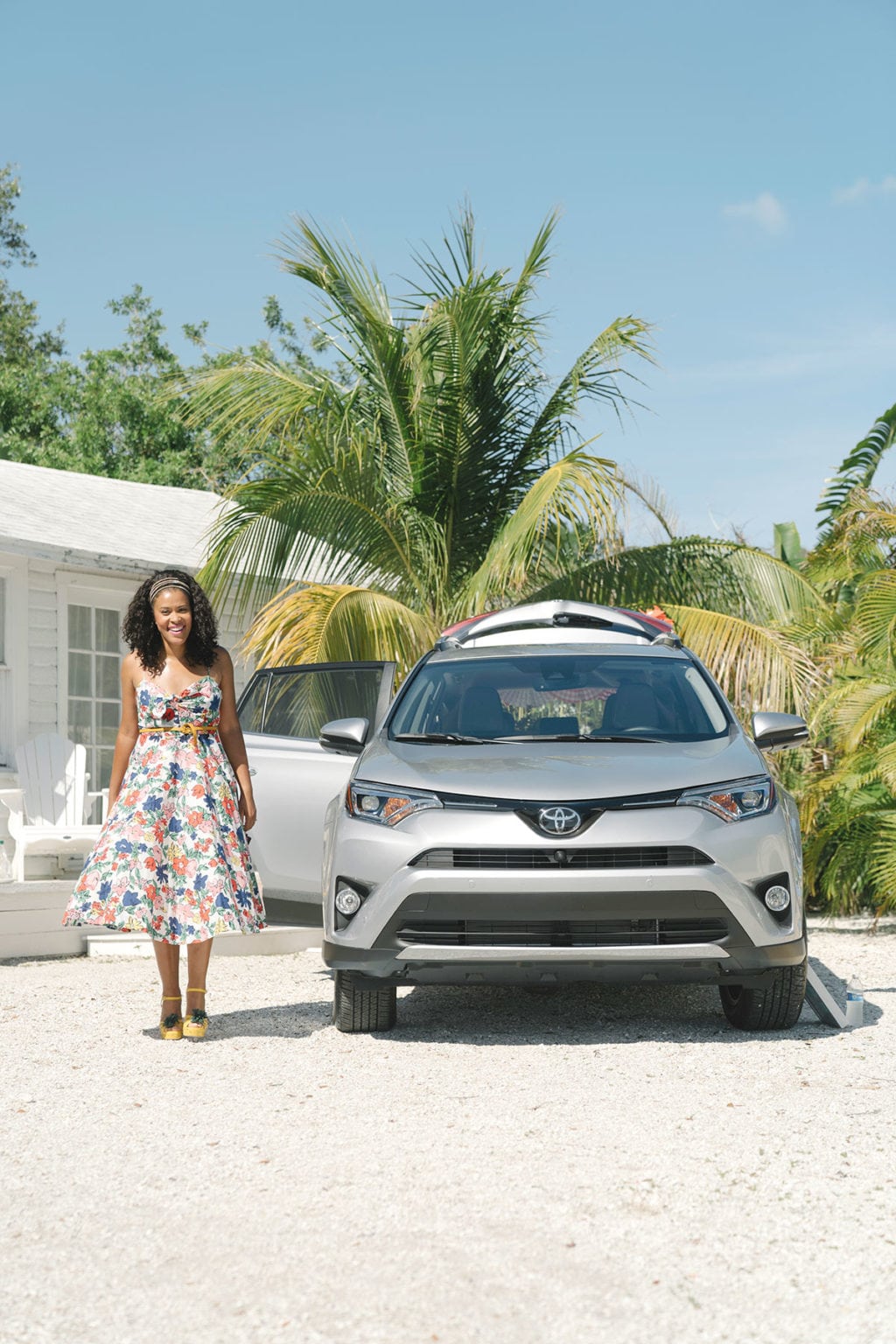 Shout out to Southeast Toyota for partnering with me on this creative project..and of course, thanks to you for supporting all the awesome collaborations that help keep the lights on in this joint!