"Excited" doesn't even begin to describe how I'm feeling about today's Style Watch post! Usually, when I sit down to create for Style Watch, I have a plan in mind and begin to execute my design as soon as I nestle into place at my craft desk.  For today's projects, I didn't have a plan … I just grabbed my stamps and played around – it was a lot of fun.
After a couple of hours of playing with the newly released
Triangles Plus
and the
Shapes: Triangles dies
– I had a pile of geometric designs ranging from whimsical to contemporary – who knew that triangles were so darn versatile!!
So, today I get to share all my creations with you in a little "Study of Triangles." I'll share some tips and instructions along the way – hope you enjoy!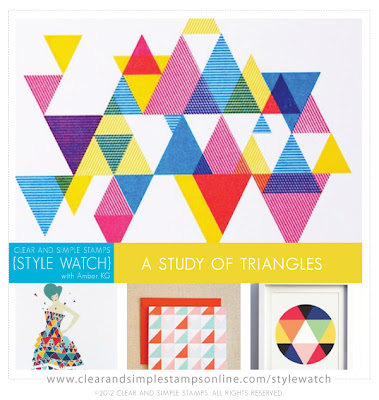 You can never go wrong with a banner!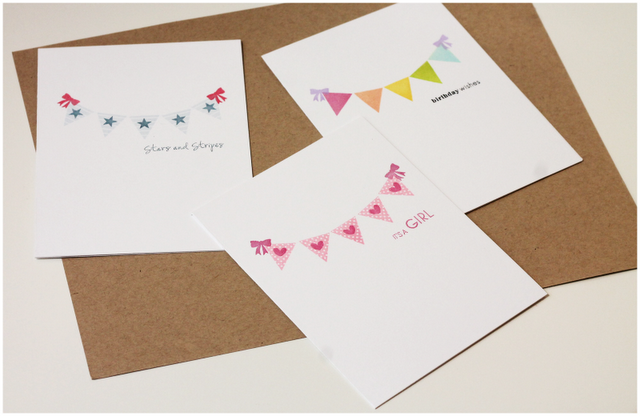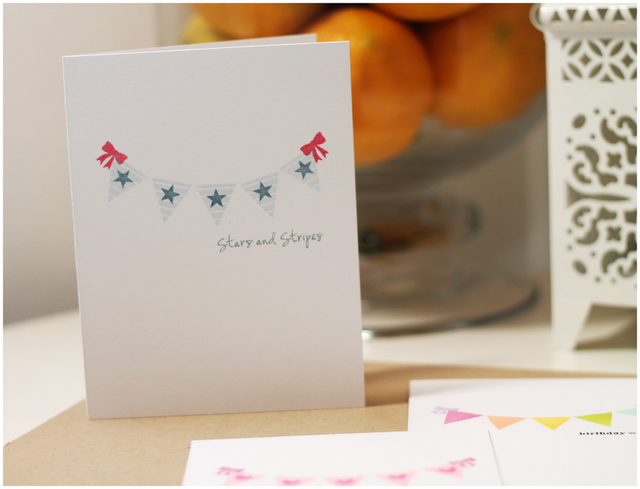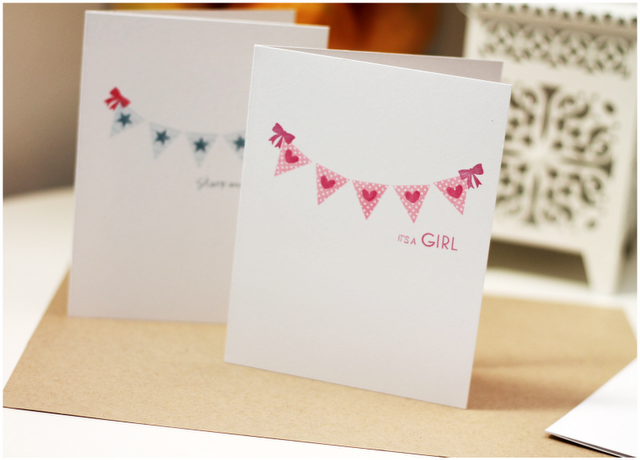 A simple line of upside-down triangles creates a quick, easy and super adorable banner. The little bow image from Cart Parts offered the perfect ends to my banner. With a simple change of color combo – you can make a banner for any occasion! These cards are really easy and perfect for mass production!
Take #2:
Create an Image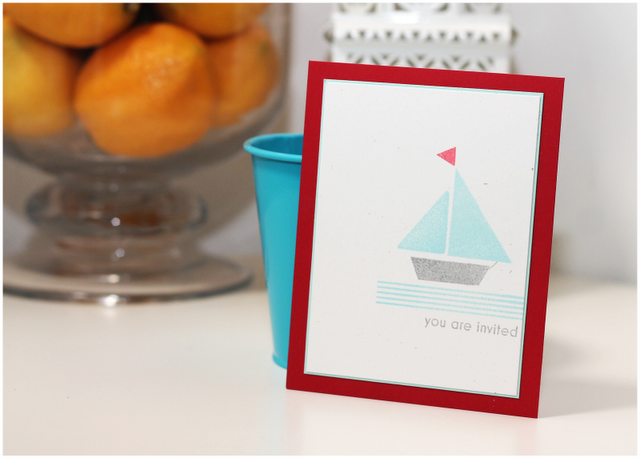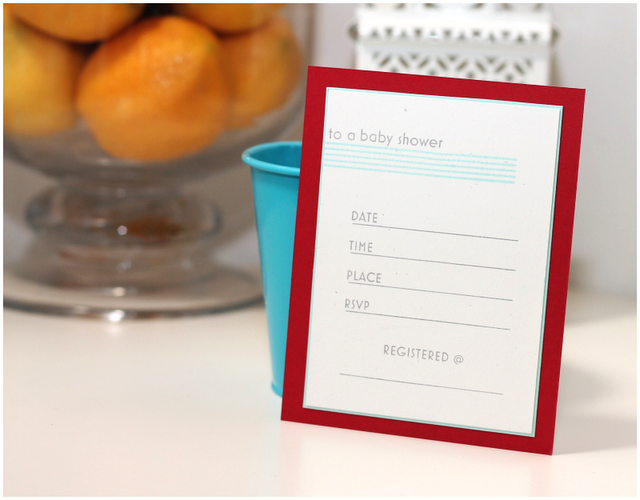 Triangles as triangles? That is so last season. Triangles as a sailboat? Yep – that's the hottest trend! For this guy, I used different sized triangles for the mast and flag of the boat…then for the bottom portion, I simply masked the tip of an upside down triangle to create the bottom of the boat. I love the modern look of this! Again – this design is great for mass production and would make for a really cute baby shower invitation!
Take #3:
Patterns, Patterns & More Patterns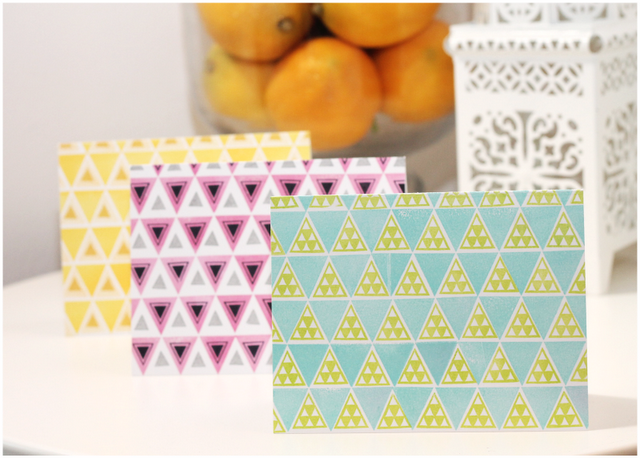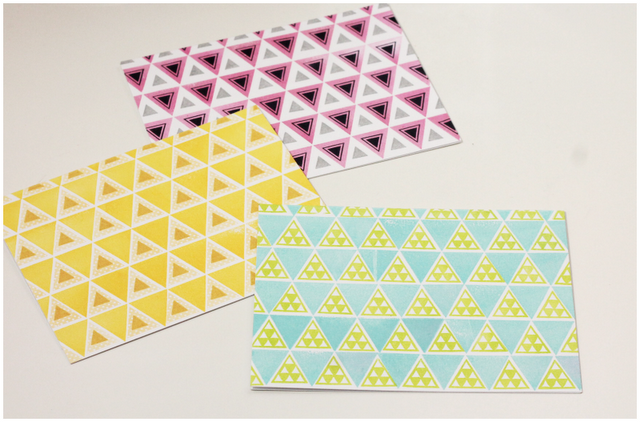 There is no rule that says you need to stamp a sentiment onto every single card. So, for this little set, I focused on fun patterns which were really easy to build using the background building stamps in the Triangle Plus set. Building patterns is a great way to play with new and different color combinations, which is exactly what I did here.Tie a little twine around these along with some envelopes and you've got a great stationery set ready for gift giving (I'm keeping these for myself though!)
Take #4:
Overlapping Die Cuts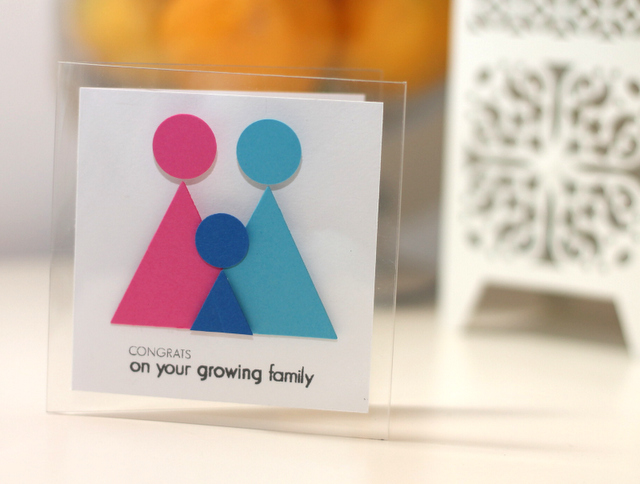 Overlapping triangles is such a cool way to build a modern and sleek design. For this card, I overlapped triangle die cuts to create an uber-modern baby card, which I mounted on a clear card base to drive home the contemporary vibe.
Take #5:
When In Doubt – Think "MOMA"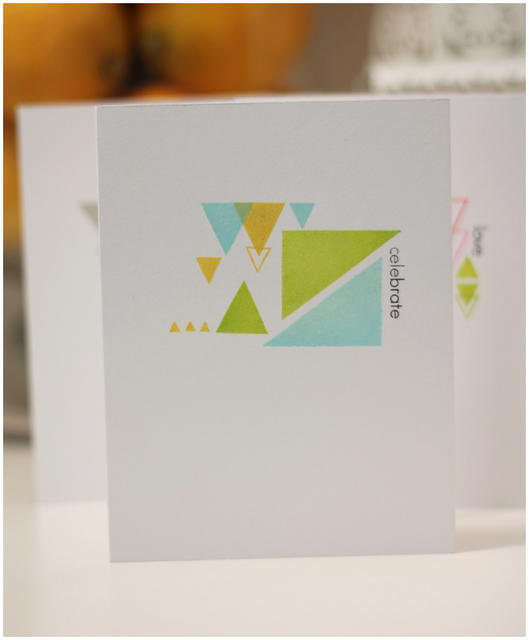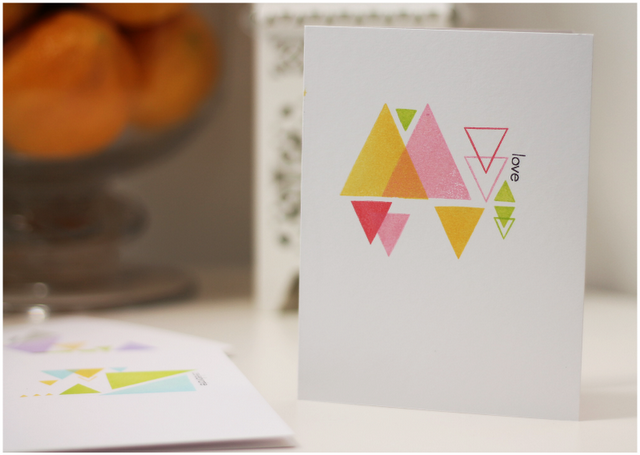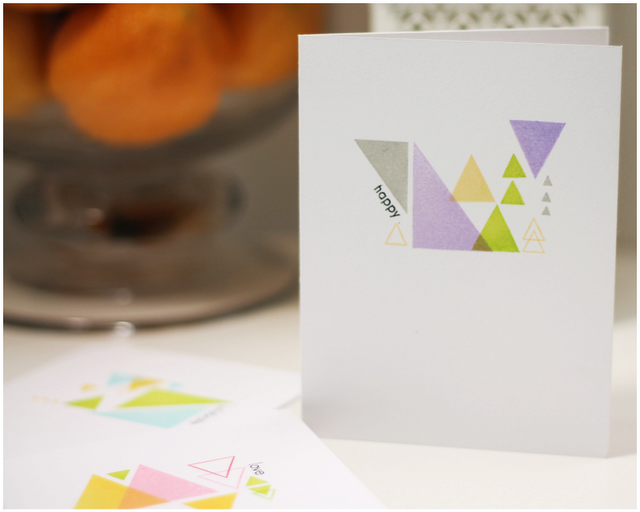 Imagine for a moment that you just got a phone call from the Museum of Modern Art. They heard about your awesome stamping skills and want to feature your work…what are you gonna do?! Here's what you do: go grab your Triangles Plus stamp set and just start stamping. That's exactly what I did to create this trio of abstract cards.  I stamped a little here, a little there…stood back…stamped a little more. To finish each card, I stamped a single word sentiment vertically or diagonally to add something different and interesting. I'm loving these and really happy to add them to my stash!
So there you have it! Five projects. One stamp set! Hope you enjoyed!