Today kicks off a little series that I'll be doing here on the ol' bloggo…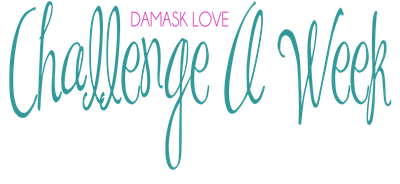 There are so many challenges for papercrafters, and I have been wanting to get involved with them!
I don't always have a chance to surf around blogland to discover these challenges, so hopefully this series will help!
To force myself out of my rut of playing along with the same challenges – I am going to tackle one new challenge every week! This is where I will need your help though… (pretty please)
I'm adding a "Challenge A Week" link under my blog header, where I will keep a running list of the challenges in which I participate each week! It'll be a great resource for me – and hopefully for you too! If you're looking for a challenge – come on over to Damask Love for a list of places to play!
I'd also love for you to take a second to head over to the "Challenge A Week" page and leave a comment about your own favorite challenge site. I'd love to know about them so I can play along too!
Now enough with the blabbing – here's my first "Challenge A Week" project:
I loved the inspiration colors for the most recent Play Date Cafe Challenge (PDCC79), so I decided to throw my hat (read: card) in the ring…even though I'm a day late to actually enter, I thought it'd still be fun to use these colors!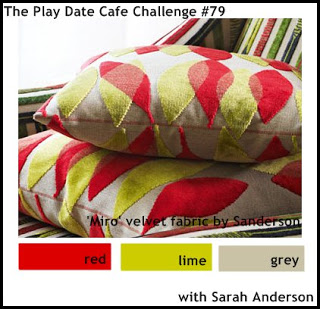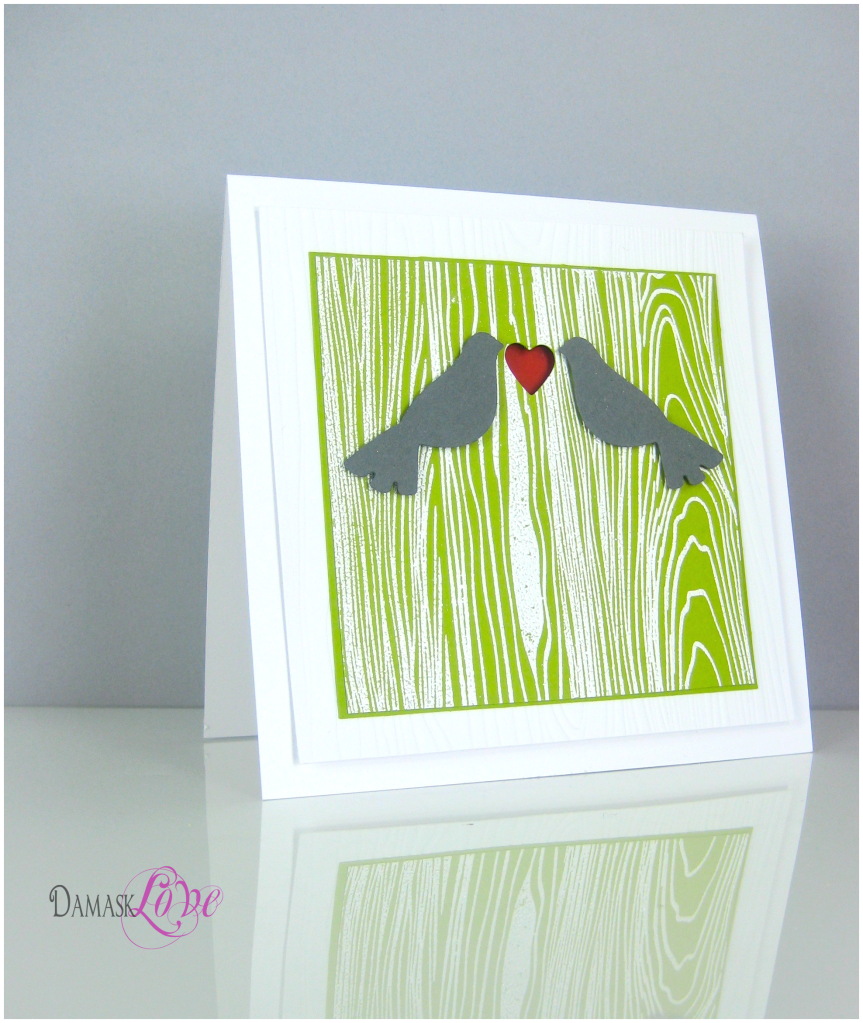 Now, you may notice that there is no sentiment on this card…well, that's something I've been wanting to do (or not do) for a while.
 See, whenever I'm in stationery shoppes (yes, "shoppes" with an extra "p" and "e" because it's more fancy that way), I always gravitate toward cards with simple designs and no sentiment. I figured I should try my hand at making one!
Trust me, I stared at this card for a while…eager to squeeze a little "Hello" or "Hi" somewhere – but finally decided to leave it alone and walk away! I'm glad I did!
Well, that's all for me today! Thanks for stopping by, Damask Lovers!
P.S. Don't forget to stop by the "Challenge A Week" page to tell me your favorite challenge sites.
Supplies (All Papertrey, unless otherwise noted):
Stamps: Background Basics: Woodgrain
Ink: Fresh Snow
Paper: Stampers Select, Pure Poppy, Simply Chartreuse; Stampin Up (Basic Grey)
Other: Stampendous white embossing powder, QuickKutz bird die, PTI Heart Prints Die