We've all seen the popular clog sandals with charm decorations on them…but what about making your OWN button charms that can be used in lots of ways.I'm using my Canon SELPHY CP1500 to make personalized photo charms for my giant tote bag that goes everywhere with our family. This might be the best Canon SELPHY craft idea you've ever seen!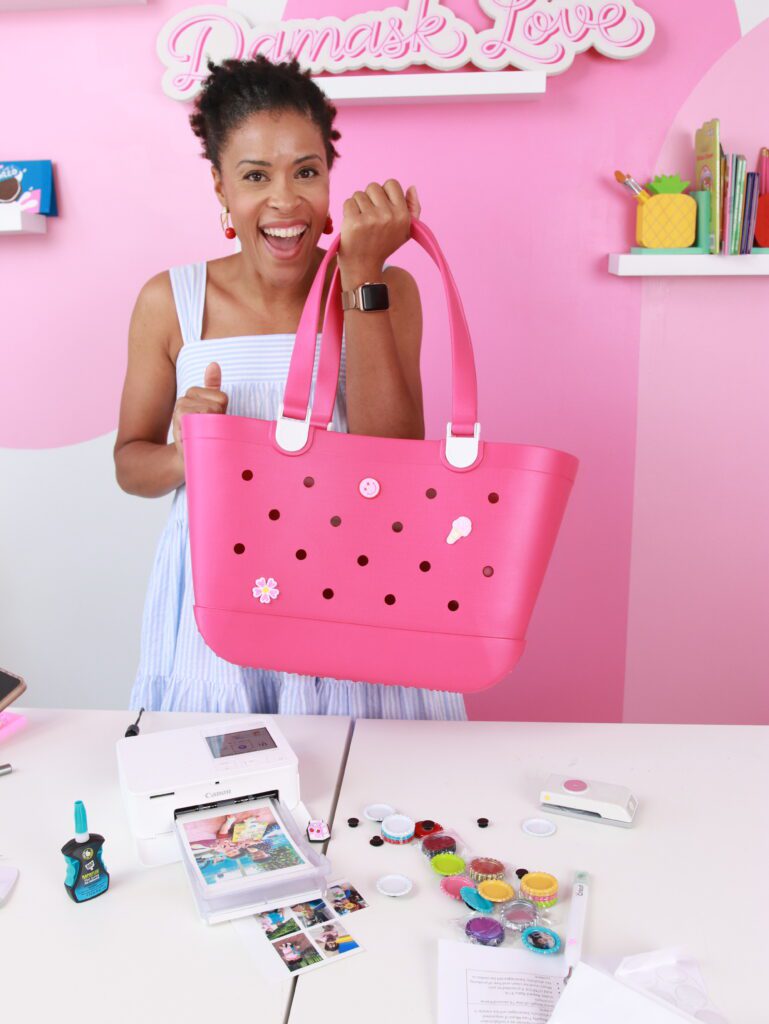 I started out with this tote bag…in pink of course. Here's a look at the other supplies you'll need to make these DIY button charms.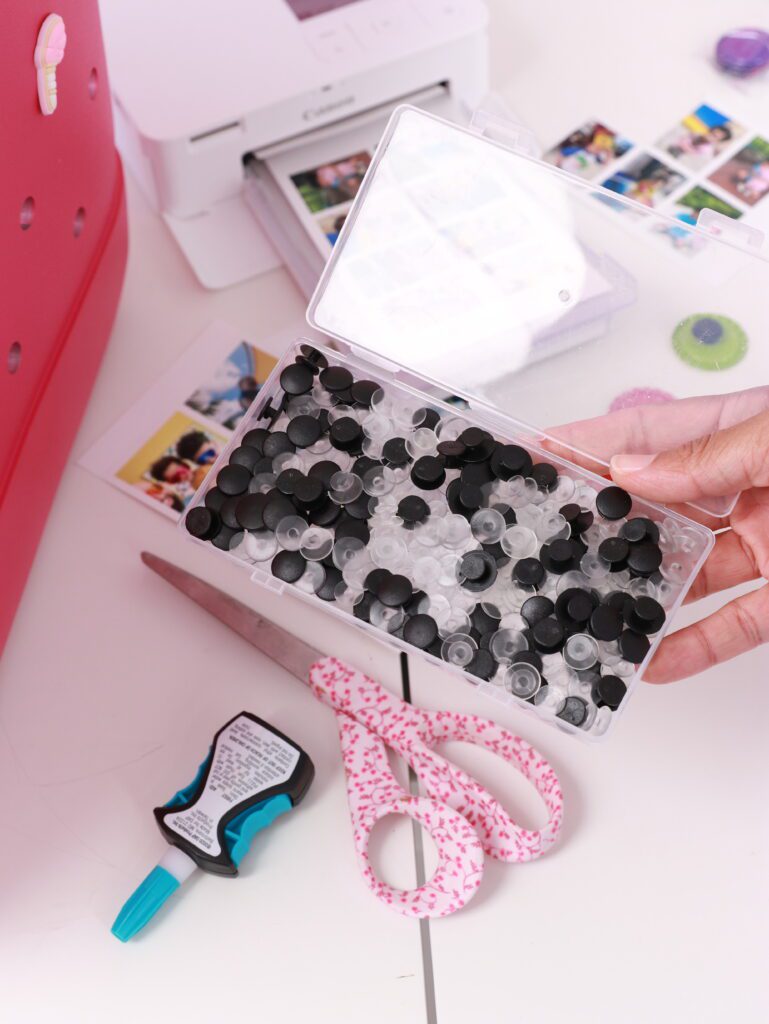 Heavy duty glue like this
Scissors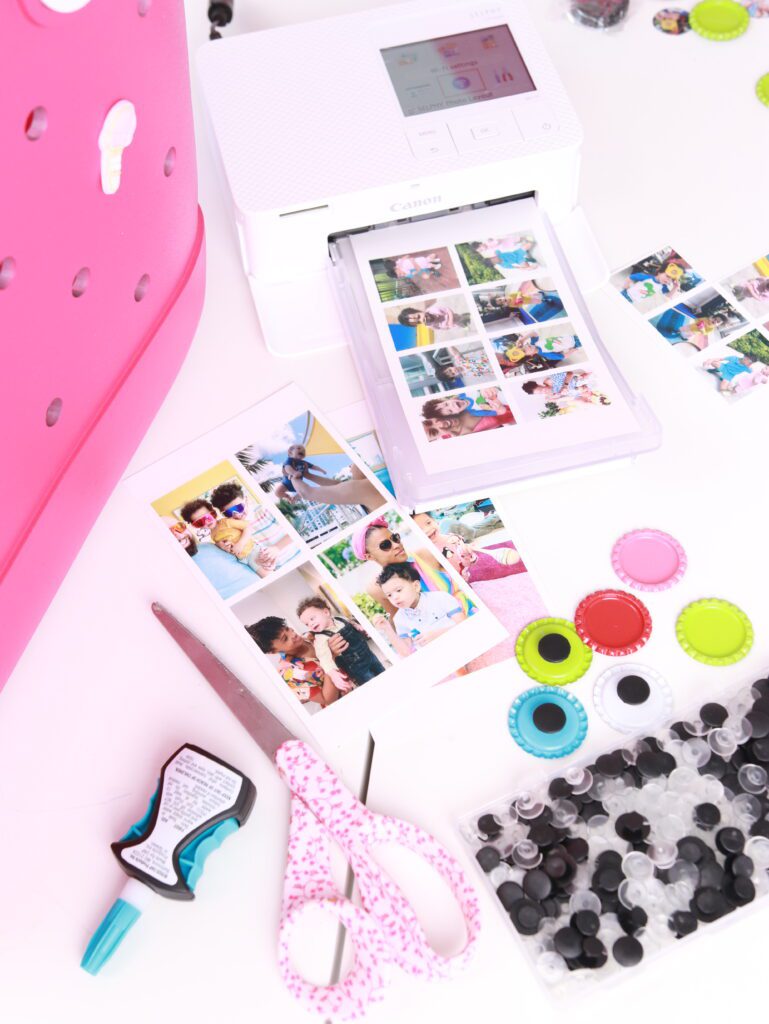 Step 1:
The Canon SELPHY can print lots of different photo layouts. You can print one, two, four or even eight photos on a page. For this project, I selected eight of my favorite images on my camera roll and printed them out.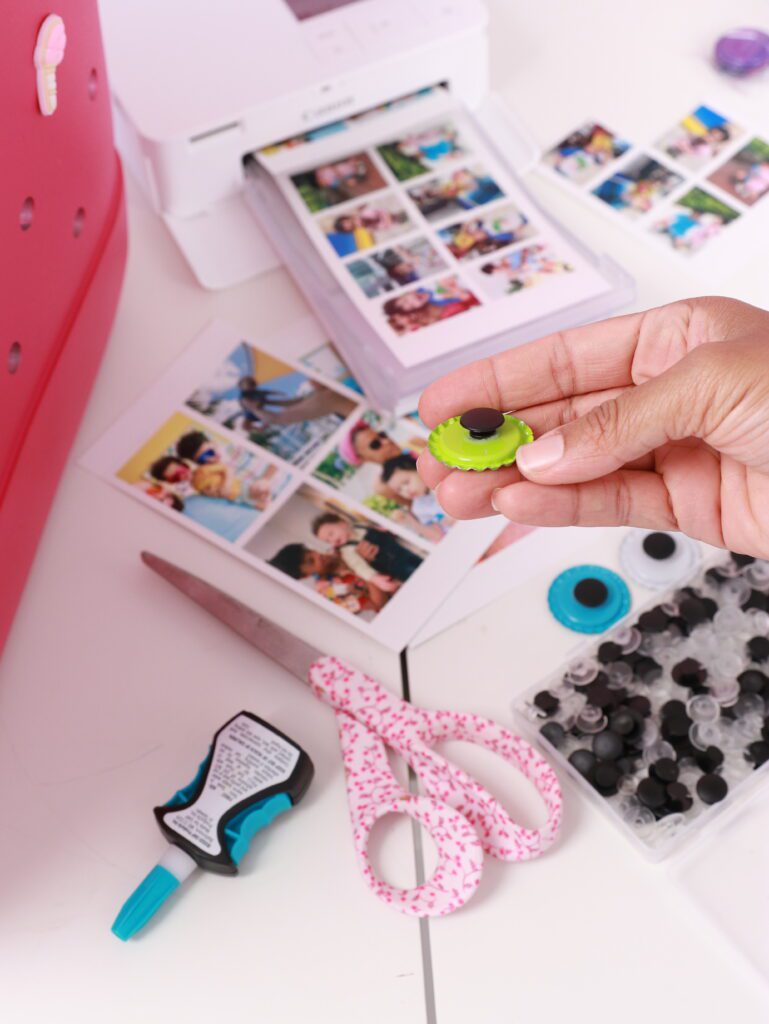 Step 2:
Use a heavy duty glue like this to adhere the button charm backing to the metal bottle cap frame.
Step 3:
Stick one of the epoxy dome stickers onto a photo. Use scissors to cut excess from around the epoxy dome sticker.
Step 4:
Add glue to the center of the metal bottle cap and add photo. DONE!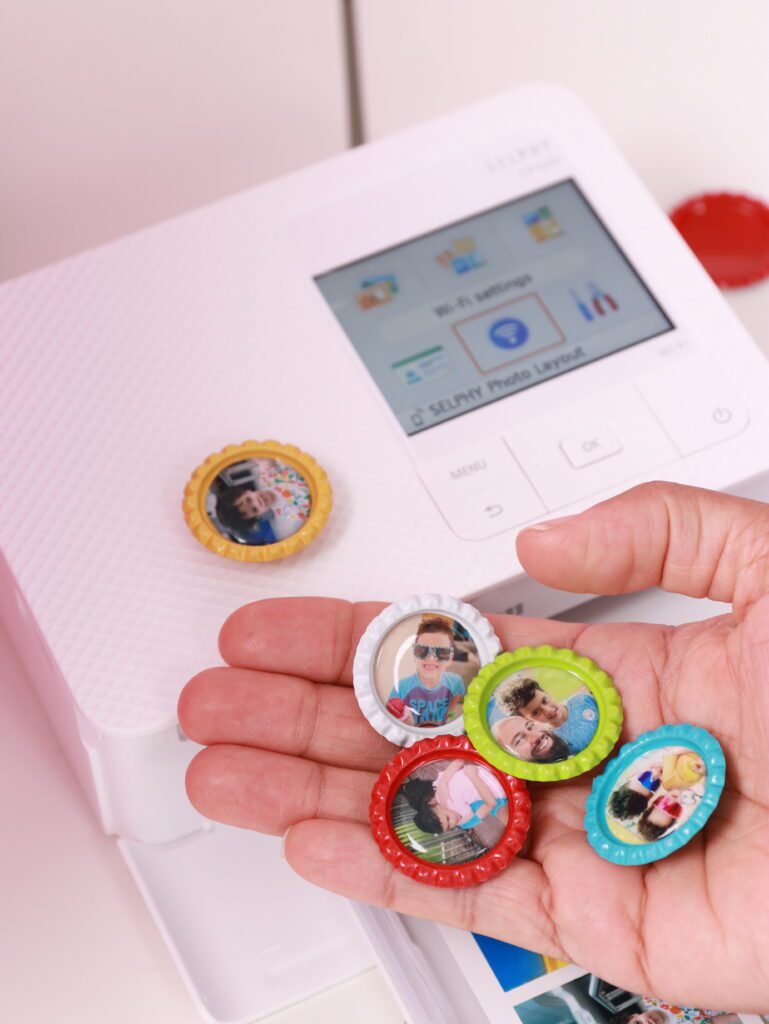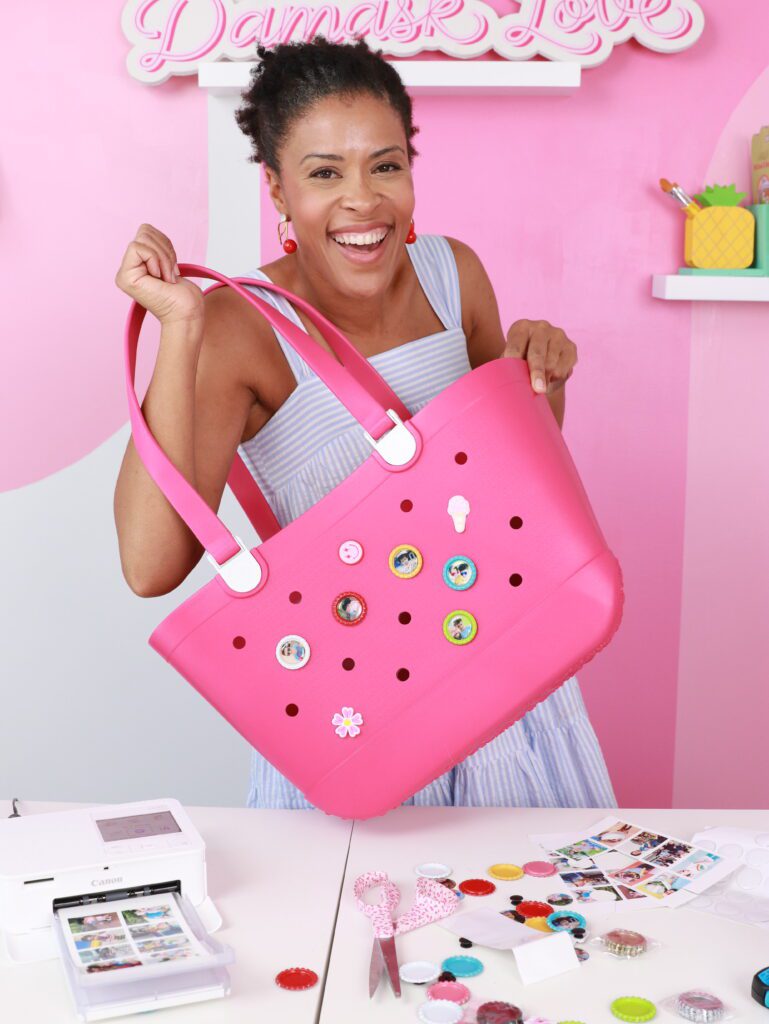 There will be no mistaking who this bag belongs to once you've used the Canon SELPHY to create your own custom button charms! Hope you loved this Canon SELPHY craft idea as much as I do!
This blog article is brought as part of my partnership with Canon.