To keep things interesting, Toile includes a few video tutorials using some of my favorite crafting projects like PanPastel Artist Pastels which are super easy to use and make your projects look mucho professional. Here's a peek at the PanPastel project featured in Toile.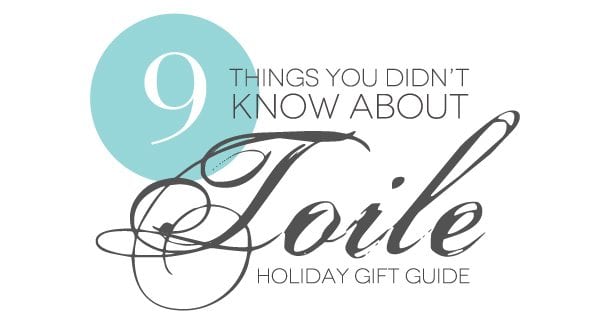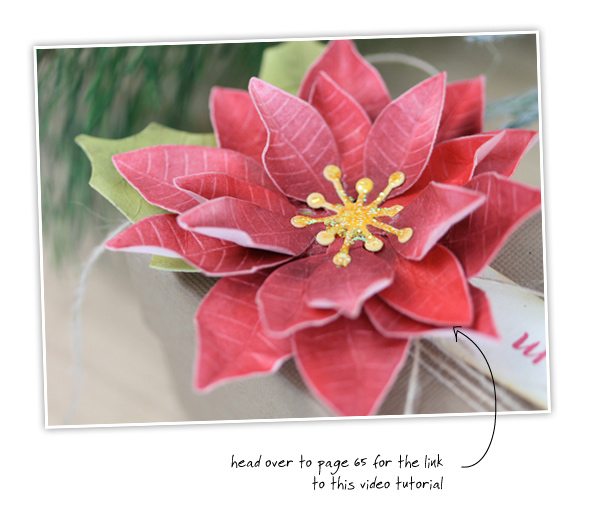 For each published photo in Toile, I took roughly 30 shots to make sure I got "the one" That's more than 1500 photographs! Thank goodness for 32GB SD cards!

Toile sponsors are offering several discounts to help you purchase all the holiday goodies you need to get crafty! These include 50% off of baker's twine and 10% off your order at Ellen Hutson. I don't know about you, but discount codes always help my shopping habit. Whenever my husband asks me how much something costs, I promptly respond: "It was 15% off!"…at which point he reminds me that is a complete non-answer to the question. Whatever.

I love sleep more than anything. Well. That's not totally true. I love Andrew. Then next, I love the Wine Country Chicken Salad from Trader Joe's. Then next, I love sleep. In that order. So you can imagine that one hour of sleep on the night before launching Toile was my least favorite part of the process. I'm still catching up on those lost hours of snoozin'!


Whenever I am nervous or anxious, I have nightmares. I suppose I should qualify the term "nightmare" here. This time around it went a little something like this: I'm laying in the bed and wake up to the smell of smoke. I roll out of bed to find my Macbook, sitting on the dining room table with smoke billowing out of the USB port. I try to save all the Toile images and documents to no avail. Then I remember that I saved a back up on my external hard drive. Only problem is that my external hard drive is in the oven. Because doesn't everyone store important electronics in the oven? Yep. That's my version of a nightmare.

Right around 3am, I started uploading Toile to the host site, Issuu only to get an error message saying "Your file is too large." In order to get the file down to size, I had to make the painful decision to remove a total of 6 projects. (Refer to the next fact to see how I reacted to this unfortunate turn of events).


As you can imagine, that little mishap with the file size resulted in quite a colorful barrage of four letter words. If you know me well, you know I have a pretty impressive knack for potty mouthin. It's a talent, I suppose. A talent that my mother would be more than happy to see me lose. All I can say is that we should have Swear Jar in this house. I could send a few kids to college.
*this is an estimate. I can't truly know the number of times that my potty mouth got the best of me…but it was in this ballpark.

On page 18 of Toile, you 'll find a pretty fun announcement! As a special project for this holiday guide, I decided to design a simple sentiment stamp set. The set is called "Over -the-Edge: Joy" and just as the name suggests, the sentiment is designed to fall off the edge of an A2 card. I love the scripty, handwritten fond and the versatility of the set. Not only does it work beautifully on cards, it also coordinates perfectly on the largest tag die included in the My Favorite Things Traditional Tag Set Be sure to check out the sample cards in the magazine! If you love this set like I love this set, you can order it HERE. There are about ?? sets left – and when they are gone there will be no more. If you're a last minute crafter like me, this set will be great for pumping out those 11th our Christmas cards!

Clear and Simple Stamps almost NEVER has a sale so I was pretty freakin' excited when they decided to offer an exclusive discount to Toile readers! Check out their ad on page 17, which will take you to a private page where you can save 10% on your order. You have until Friday, November 15th to save some dolla, dolla, dollaz!