I have a serious love affair with school supplies…and I know you do too. You are my people. My family. My homegirls, which means we all share some similar qualities…and one of those qualities is an undying love for pretty pencils, notebooks, paper and pocket folders. Am I right?
For school supply lovers like you and me, there is nothing more sad than an ugly pocket folder. You know the one's I'm talking about. The ones that come in a solid color that open to all sorts of useless recipe conversions and multiplication tables. It's high time we rectify the mistreatment of pocket folders and learn how to make a pocket folder of our own. Let's do it! You're going to love how these come together…and you're going to love watching the FB Live tutorial on how to make a pocket folder. Follow along with the video or the photo tutorial – either way, you're about to seriously strengthen your school supply game!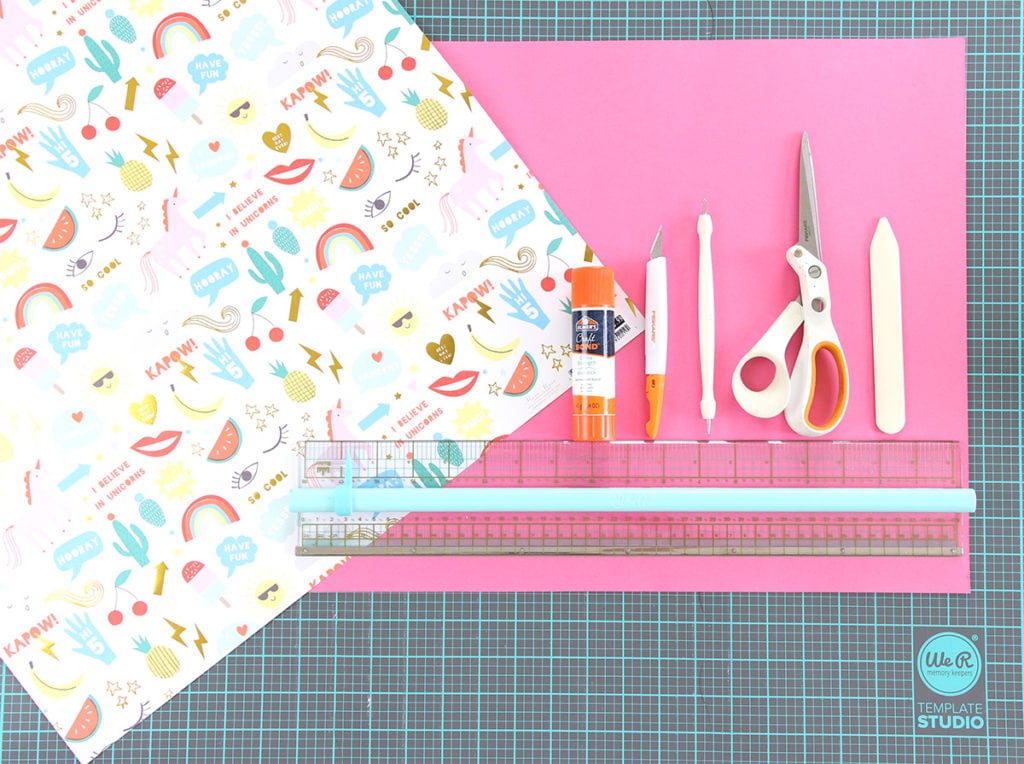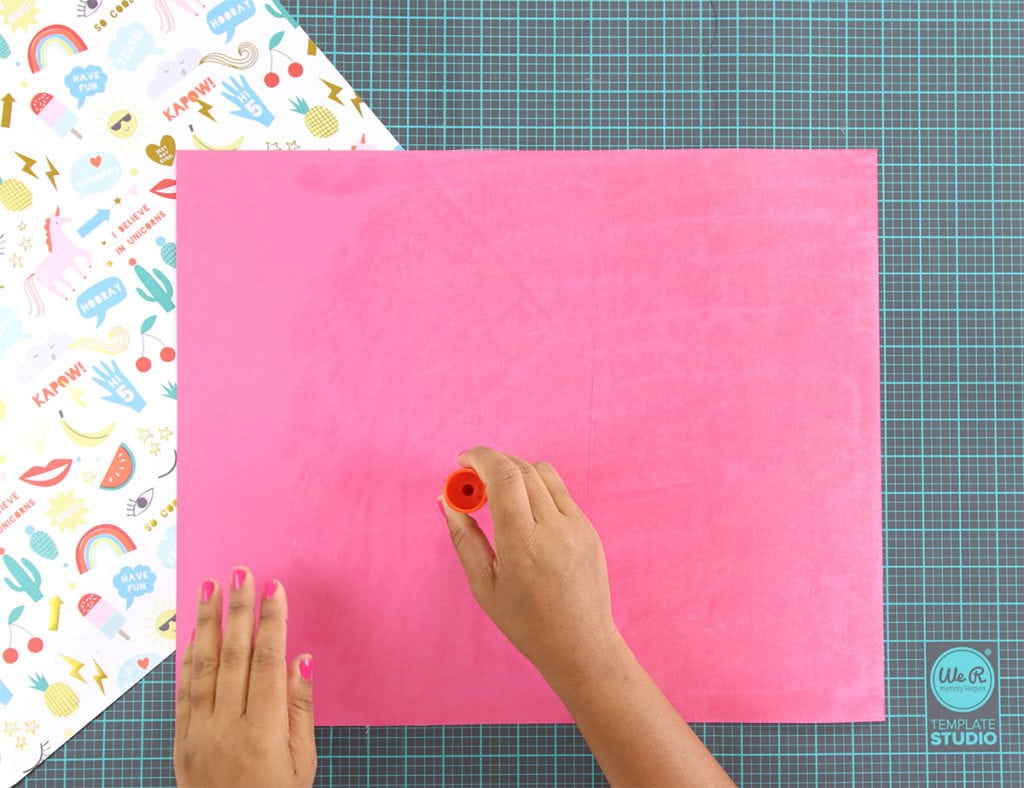 STEP ONE
Apply Elmer's Craft Bond glue stick all over the sheet of railroad board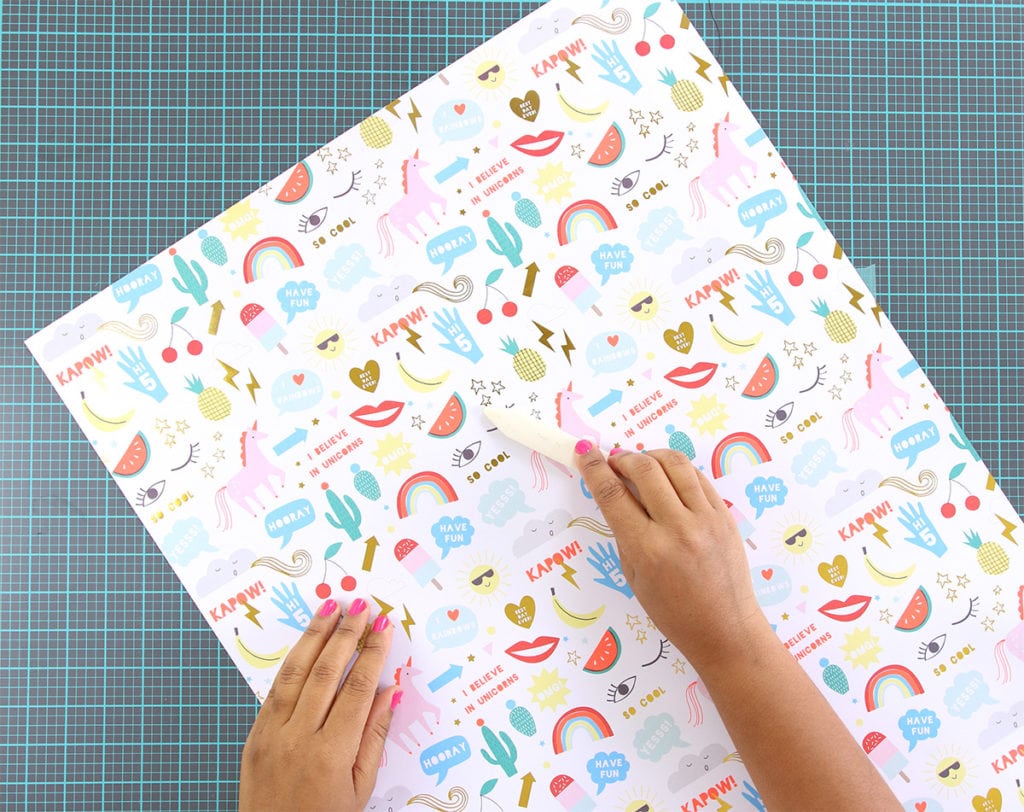 STEP TWO
Place the wrapping paper sheet on to the glue and use the bone folder to smooth it into place. This will help avoid any air bubbles between the sheets of paper.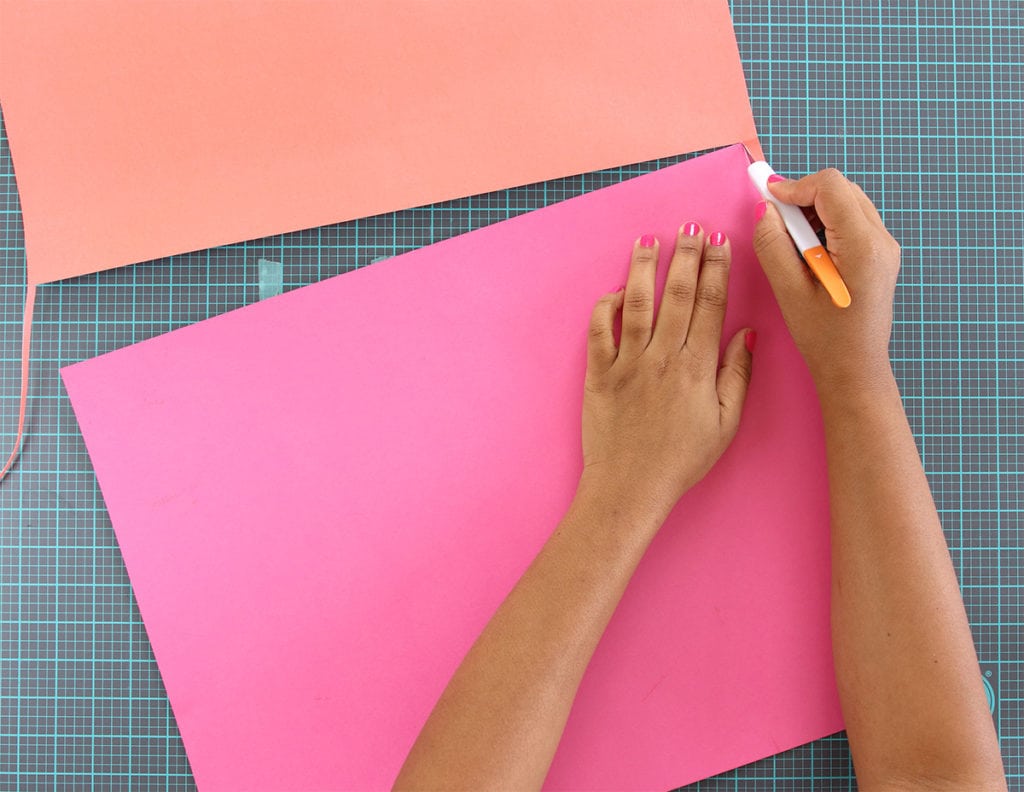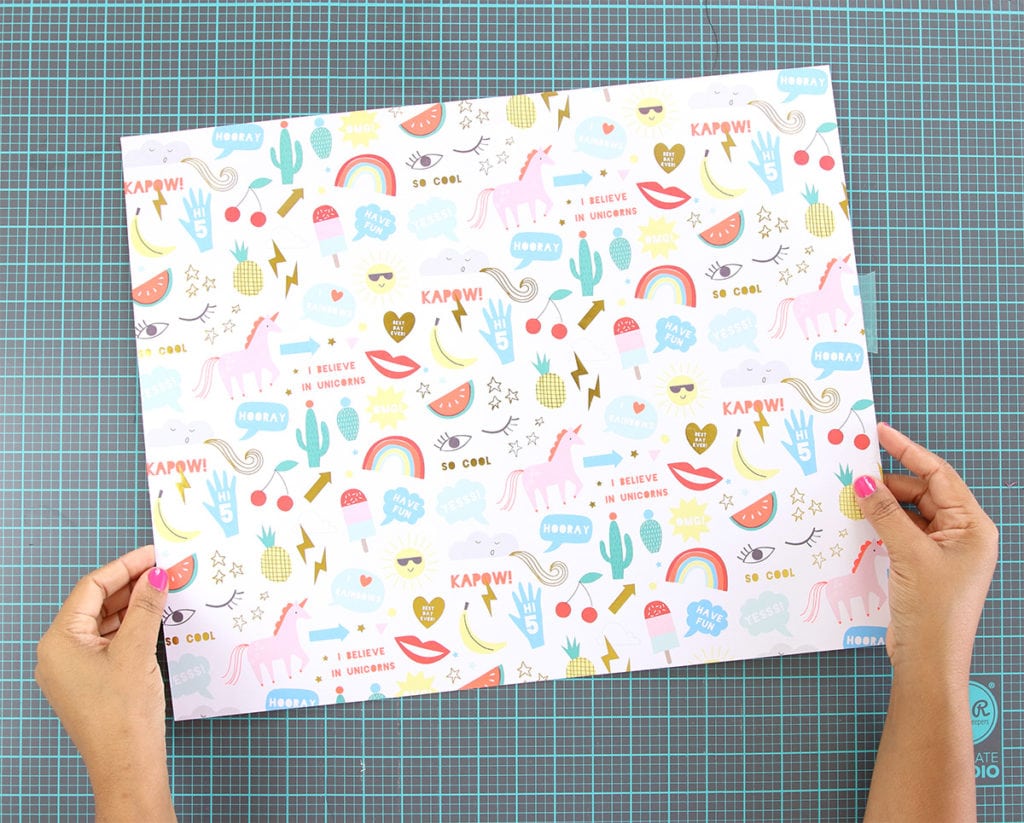 STEP THREE
Trim away any excess wrapping paper with your craft knife. This will give you a beautiful piece of patterned paper backed with sturdy railroad board.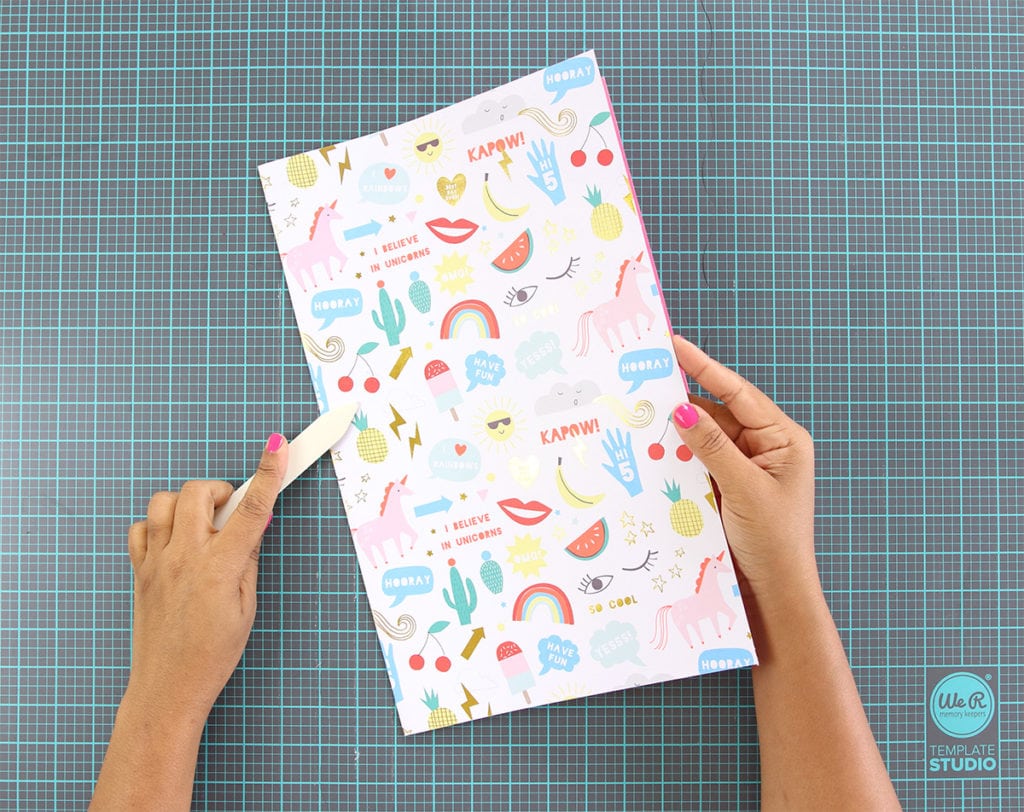 STEP FOUR
Use the Supreme Ruler to score the paper in half, then use the bone folder to burnish the crease.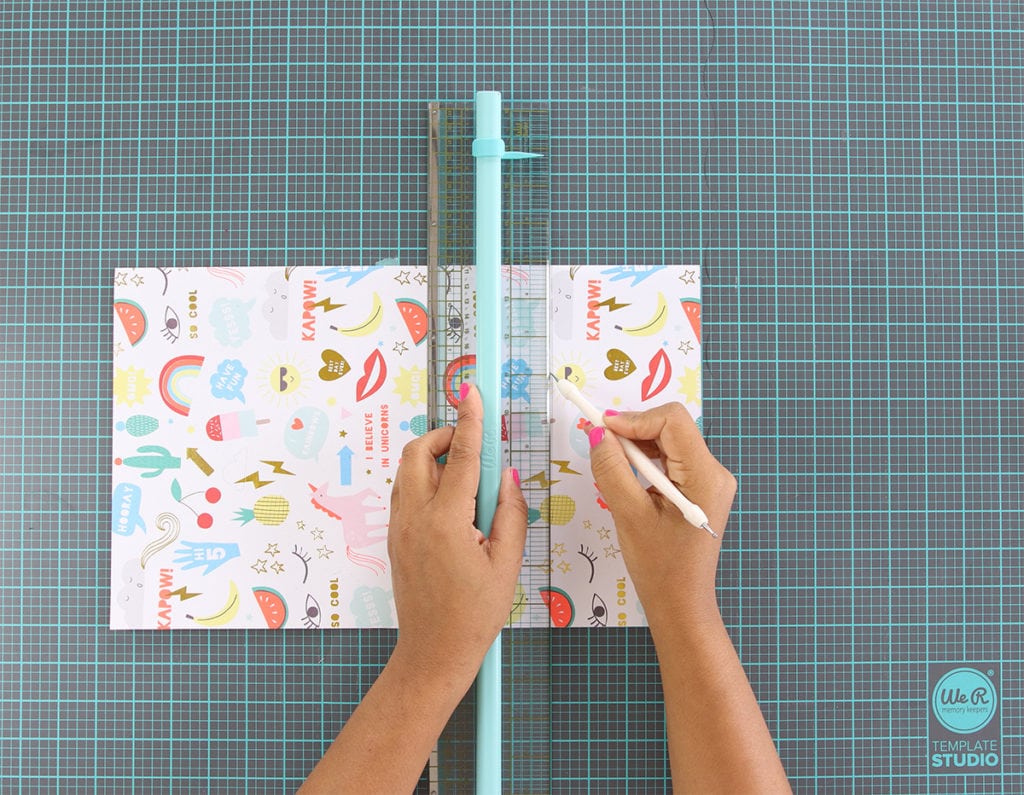 STEP FIVE
Now, turn the folded paper on it's side and use the Supreme Ruler and the embossing stylus to score a line that is 4″ from the side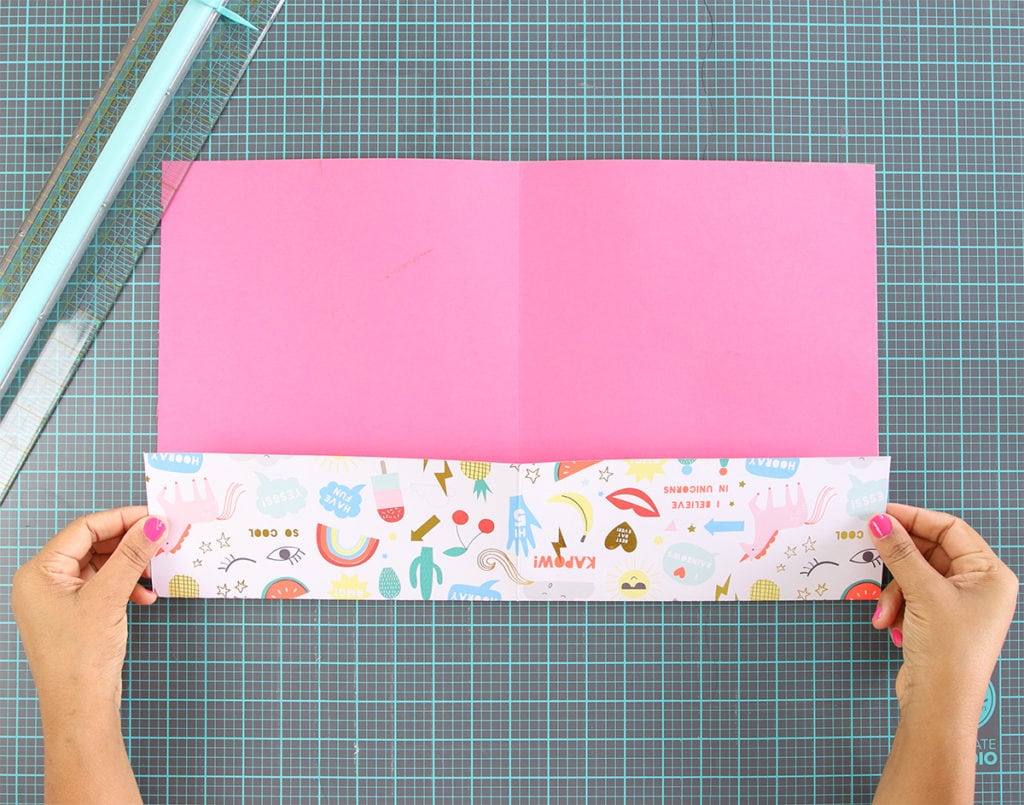 STEP SIX
Open the project as shown and fold the 4″ piece upward as pictured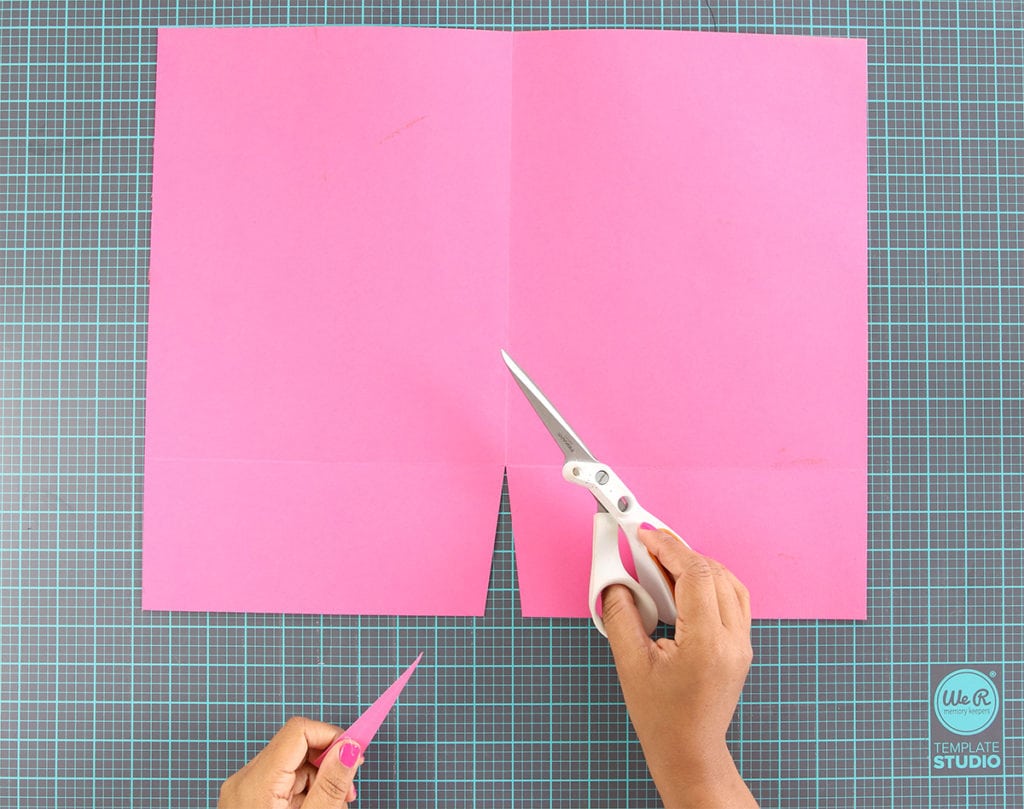 STEP SEVEN
Trim away the center of the 4″ section as pictured.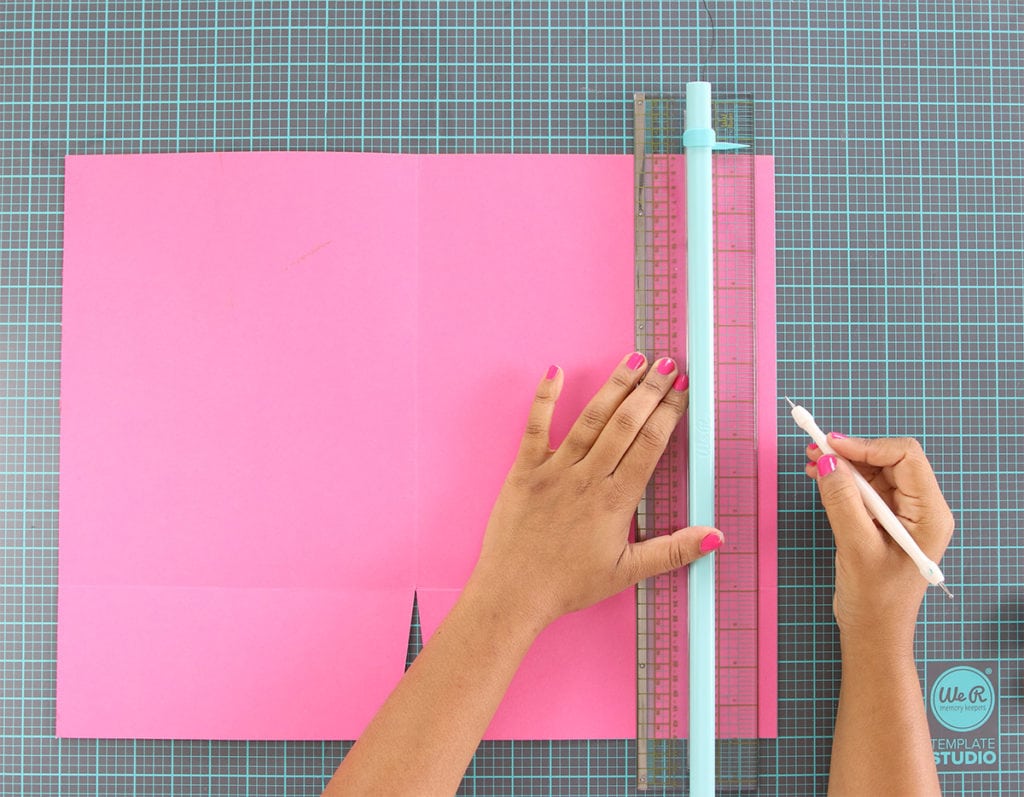 STEP EIGHT
Now, use the Supreme Ruler and your embossing stylus to create a score line that is 1/2″ away from both sides of the folder.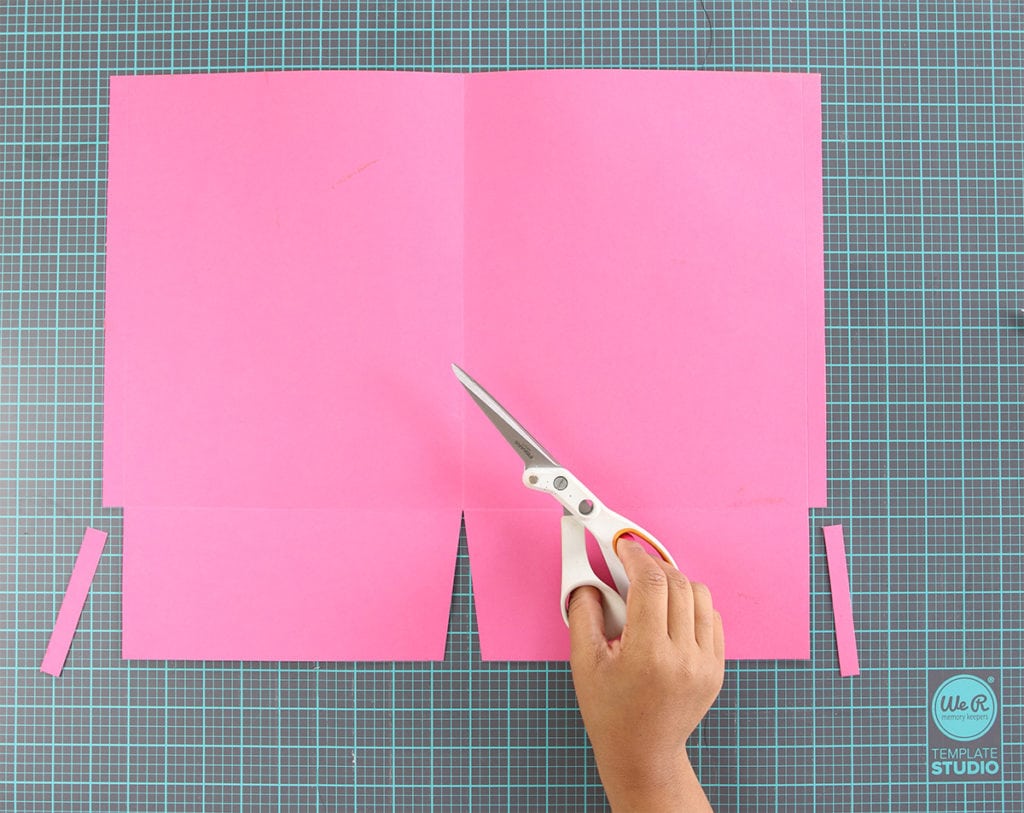 STEP NINE
Use scissors to trim away the pictured section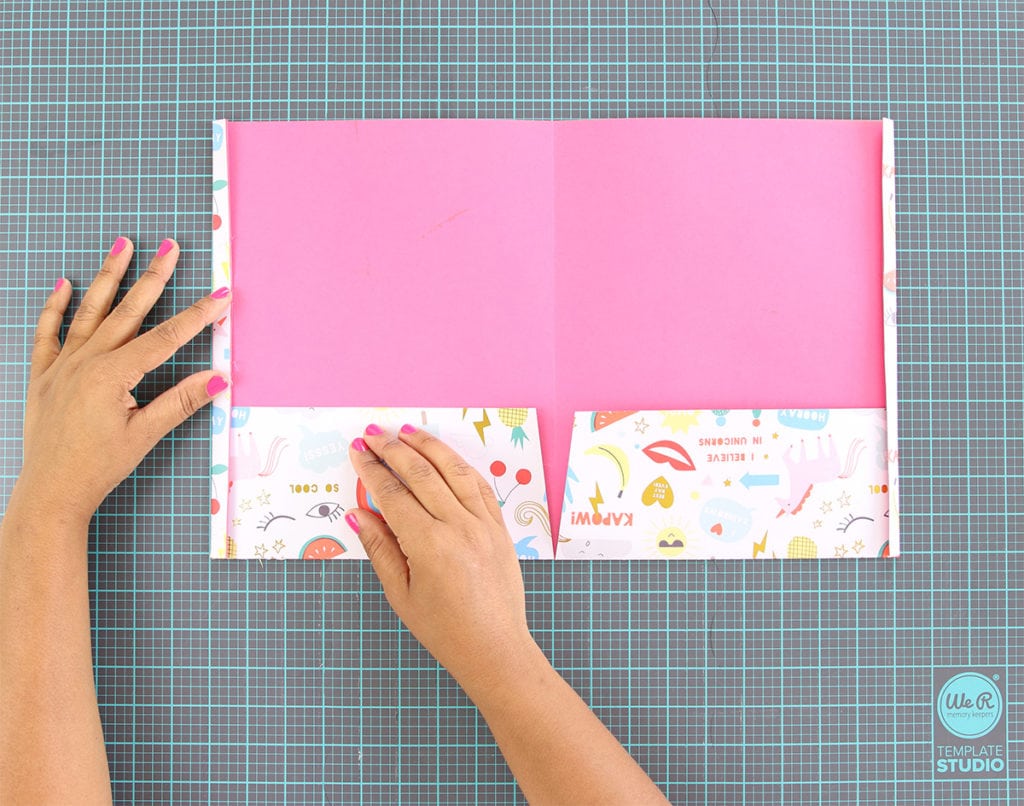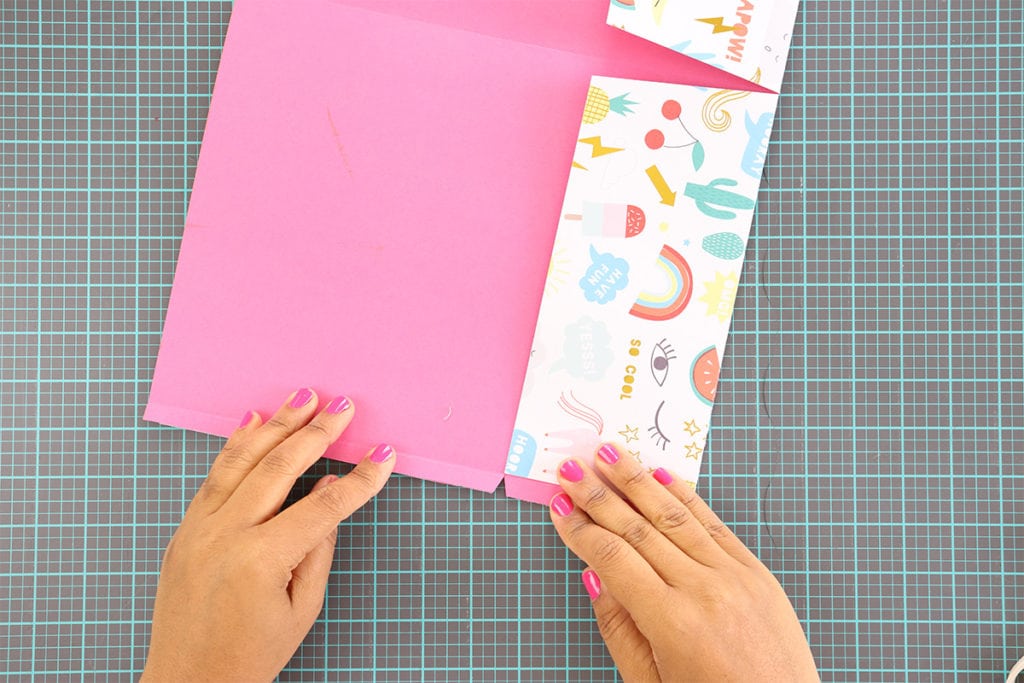 STEP TEN
Fold the bottom and sides inward as pictured, then use scissiors to cut away a small notch where the side flap intersects with the bottom flap.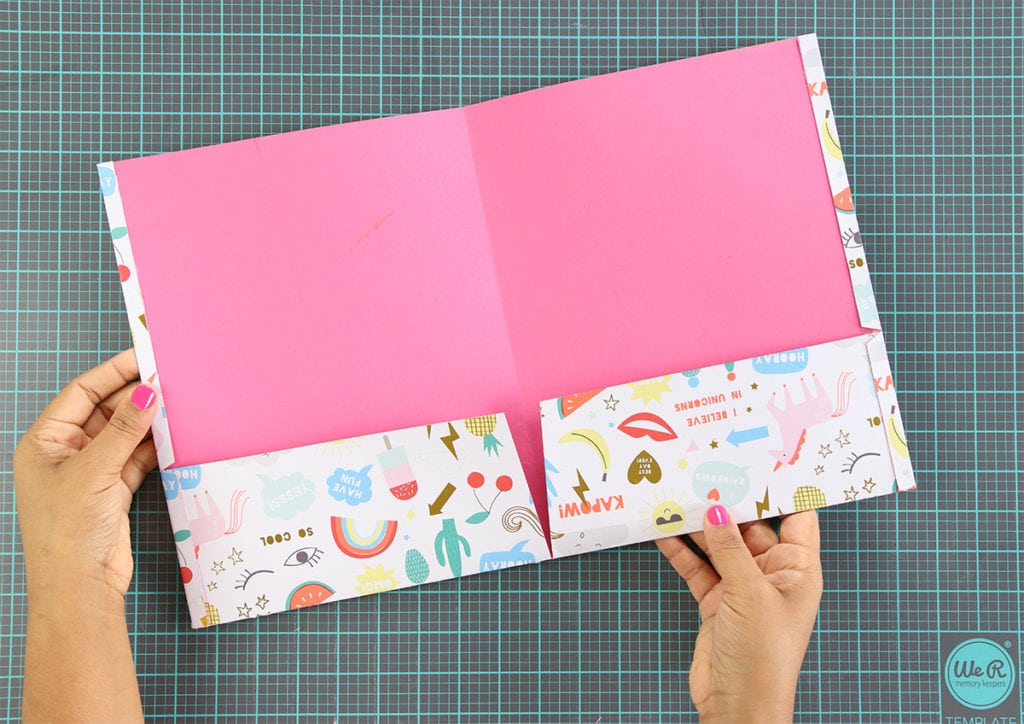 STEP ELEVEN
Use your Elmer's Craft Bond glue stick to adhere the 1/2″ wide side flaps as pictured.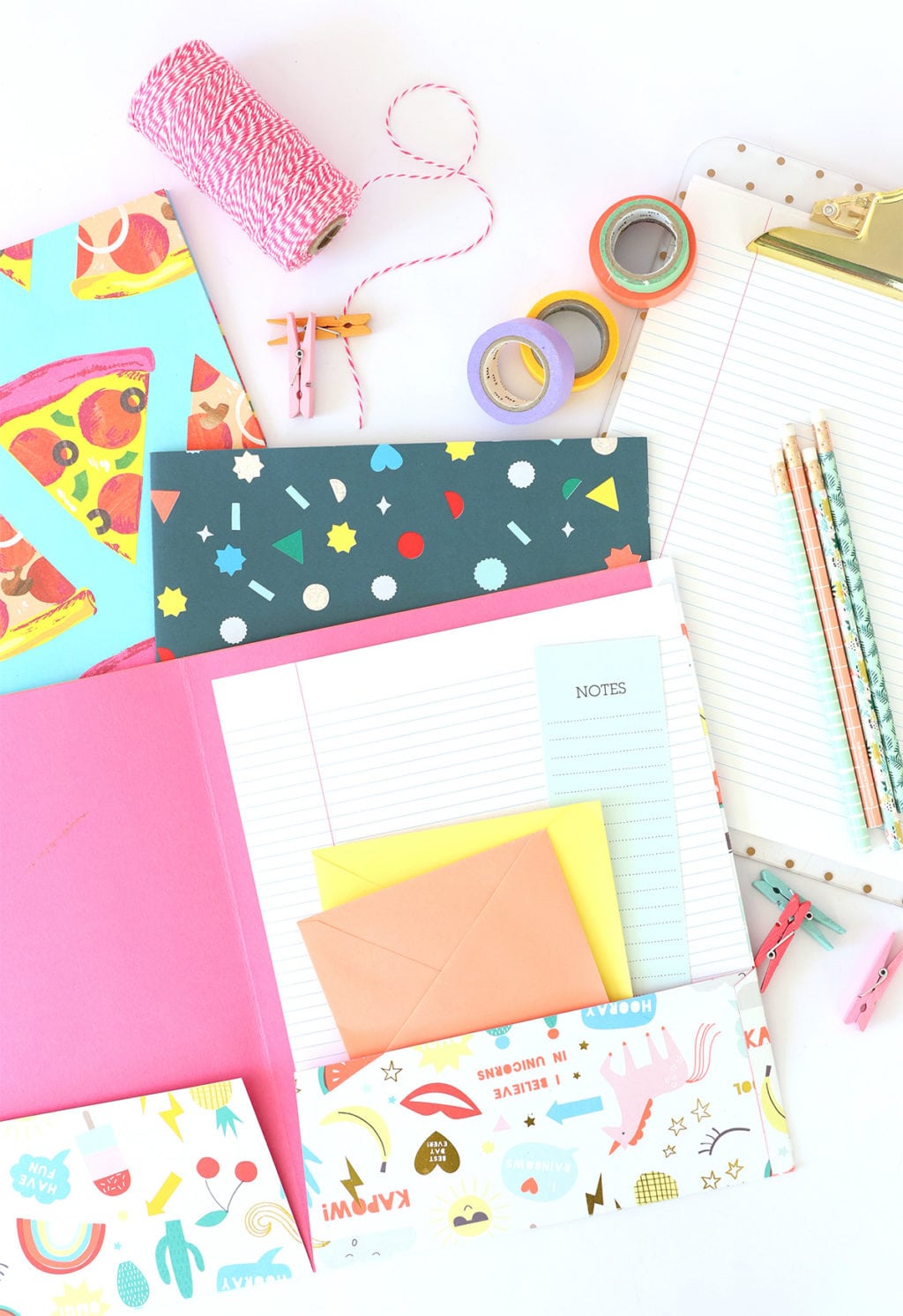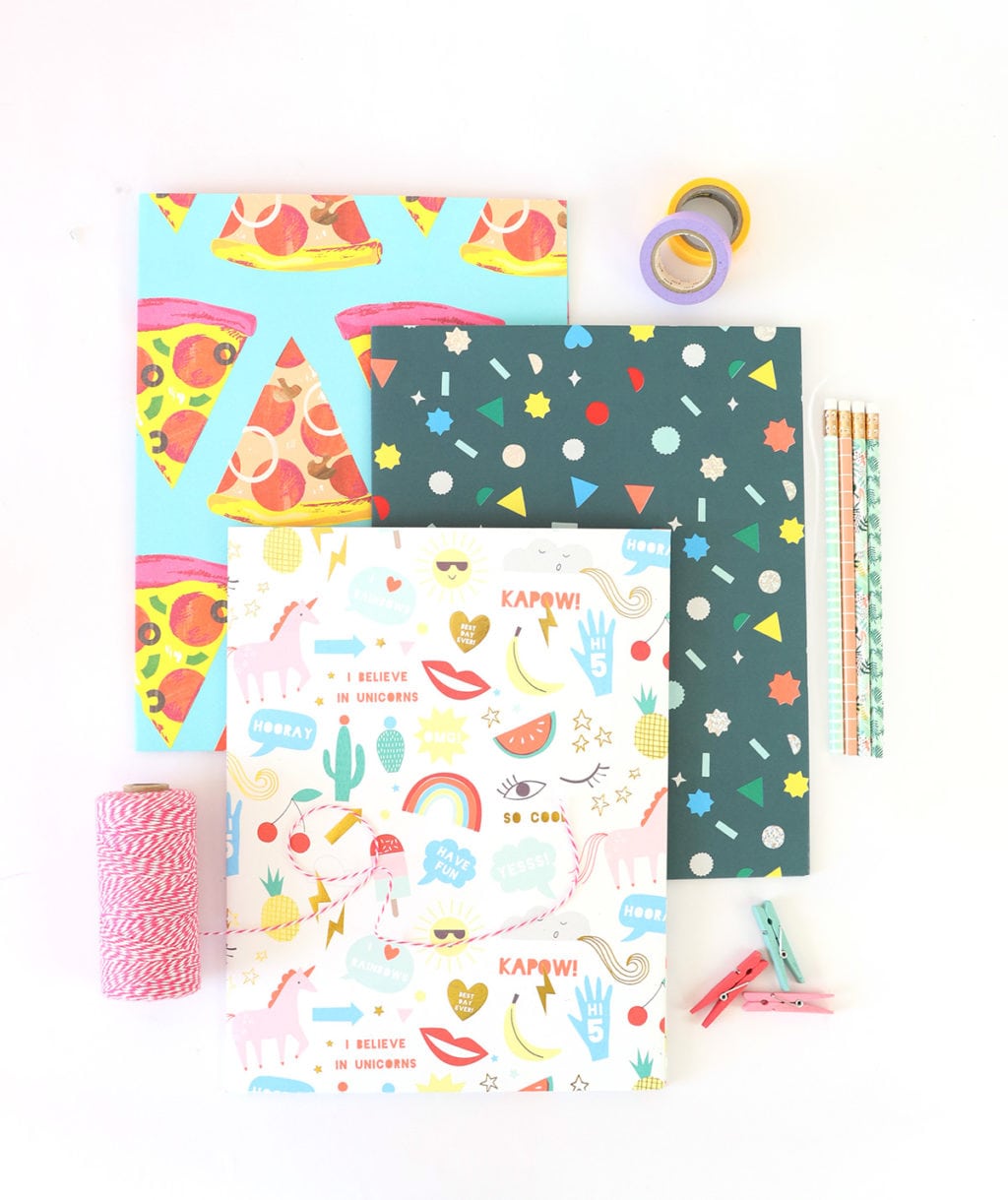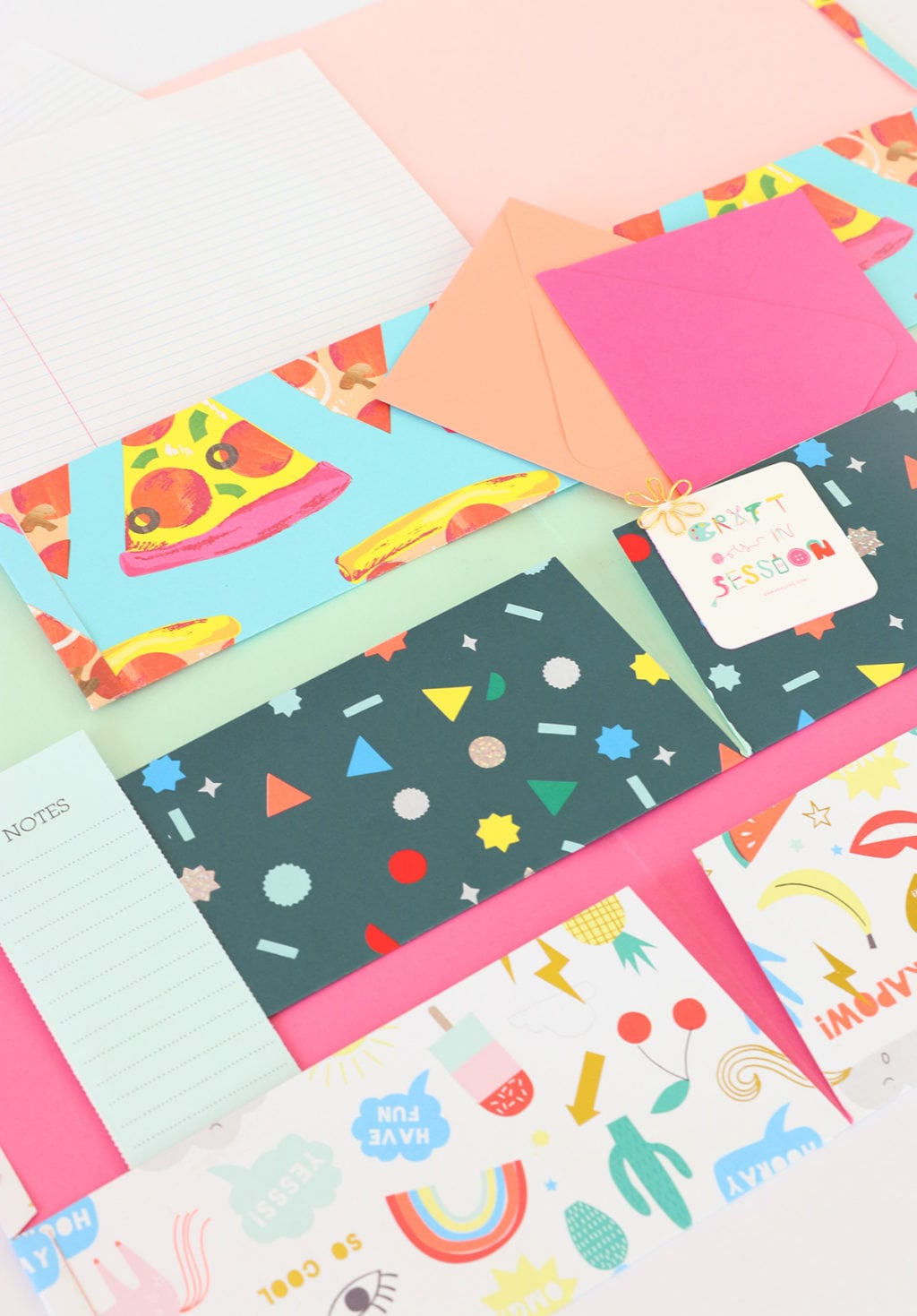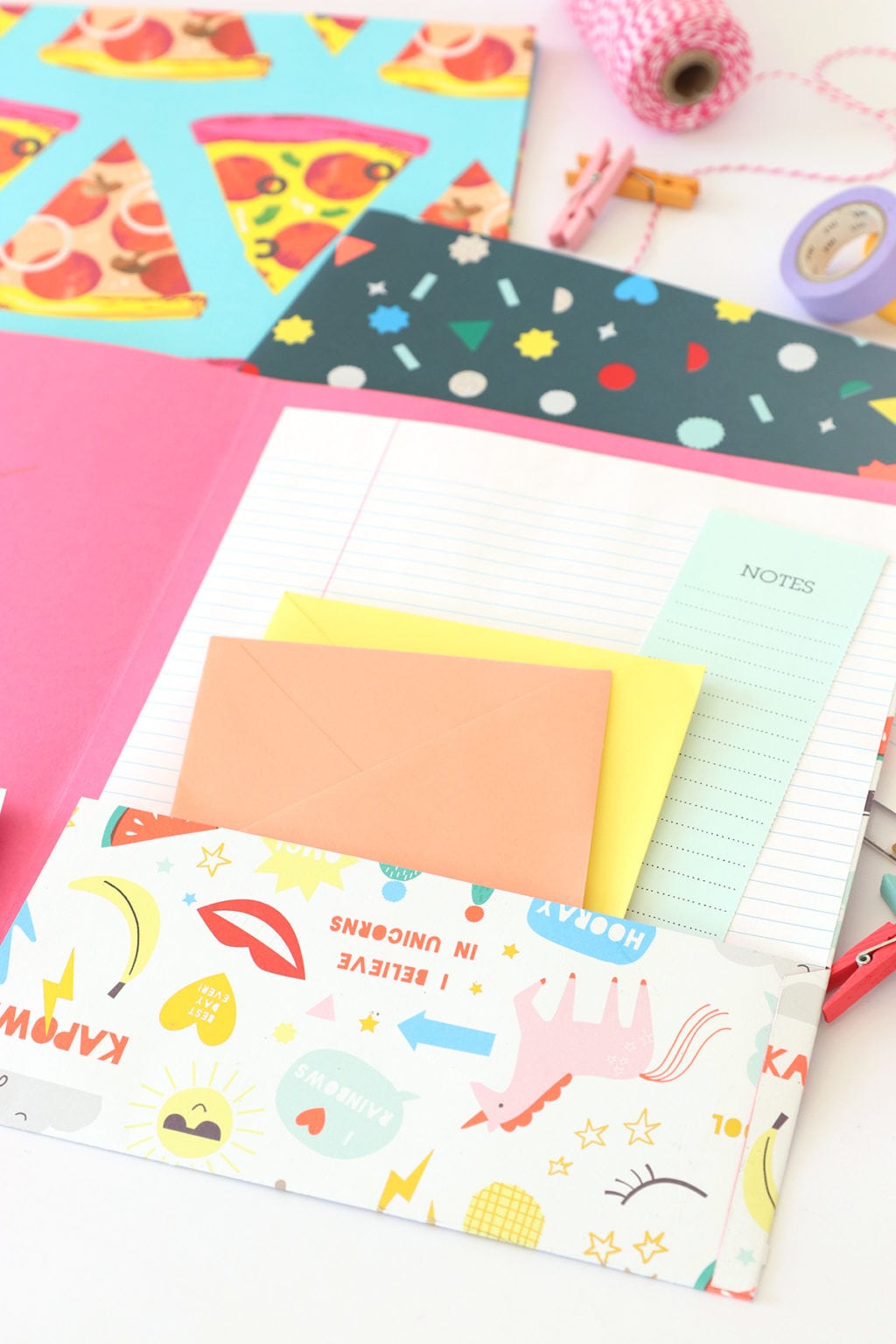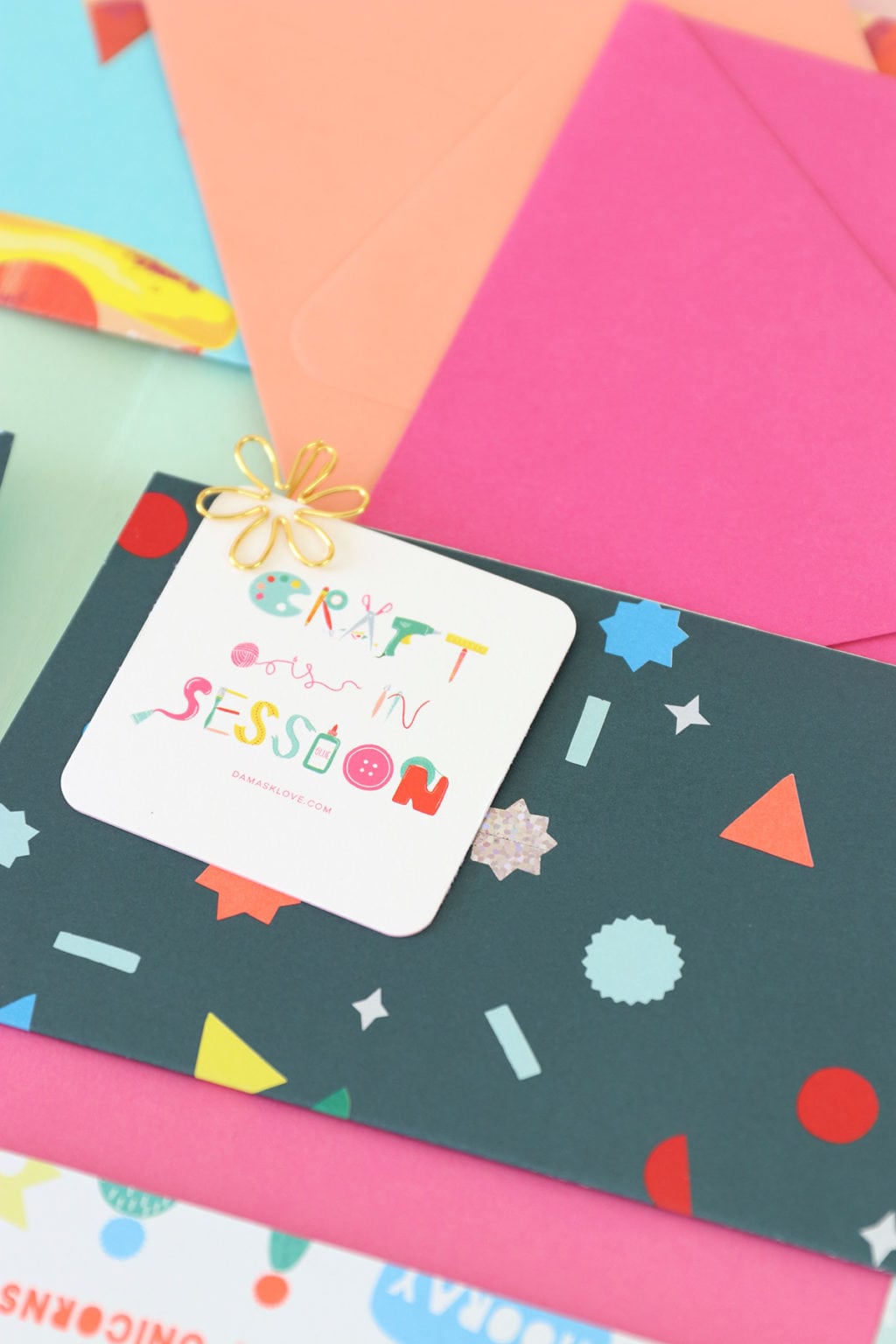 and know that you know how to make a pocket folder, you can have fun customizing yours to reflect your own personality! Good by ugly pocket folders!