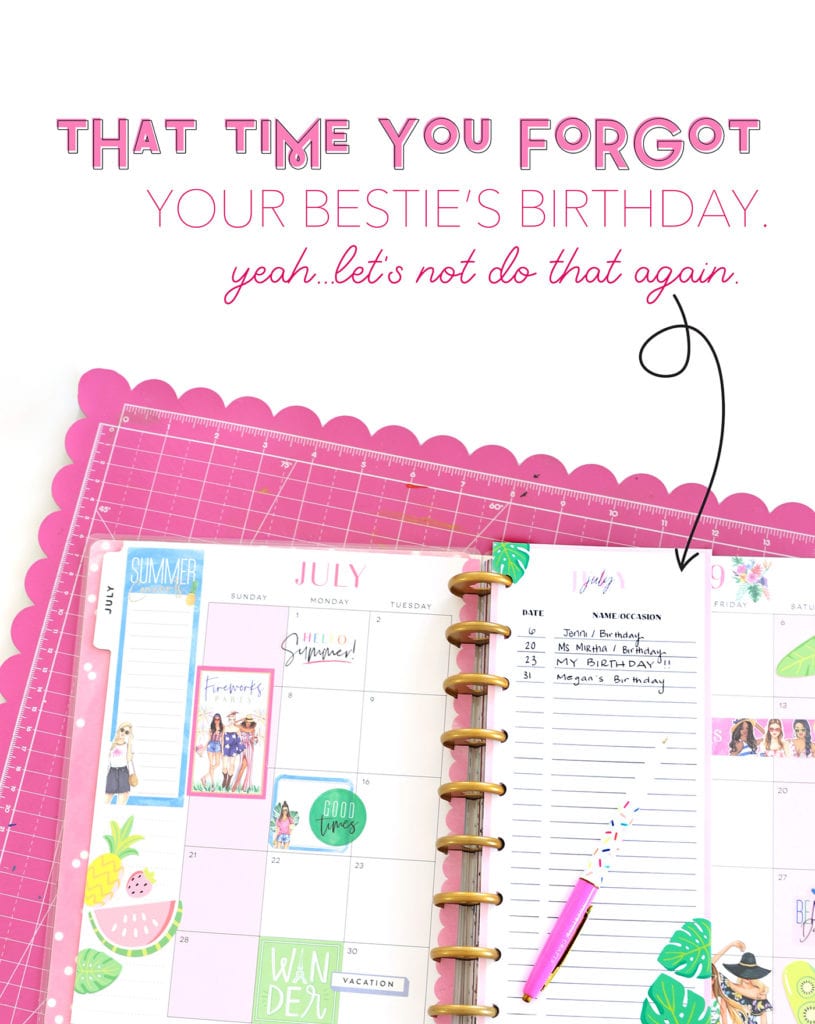 Year after year, the same occasions come and go, so here's any idea…instead of repeatedly writing down those important dates in your calendar each year – write them down once! Genius right?
Girlfriend, I'm in the business of making your life more creative and more productive…this FREE printable does both! Featuring the adorable monstera leaf images from the Damask Love Wild Card Collection, this celebration planner tucks neatly into your notebook or planner and guarantees you have all your important dates in one place!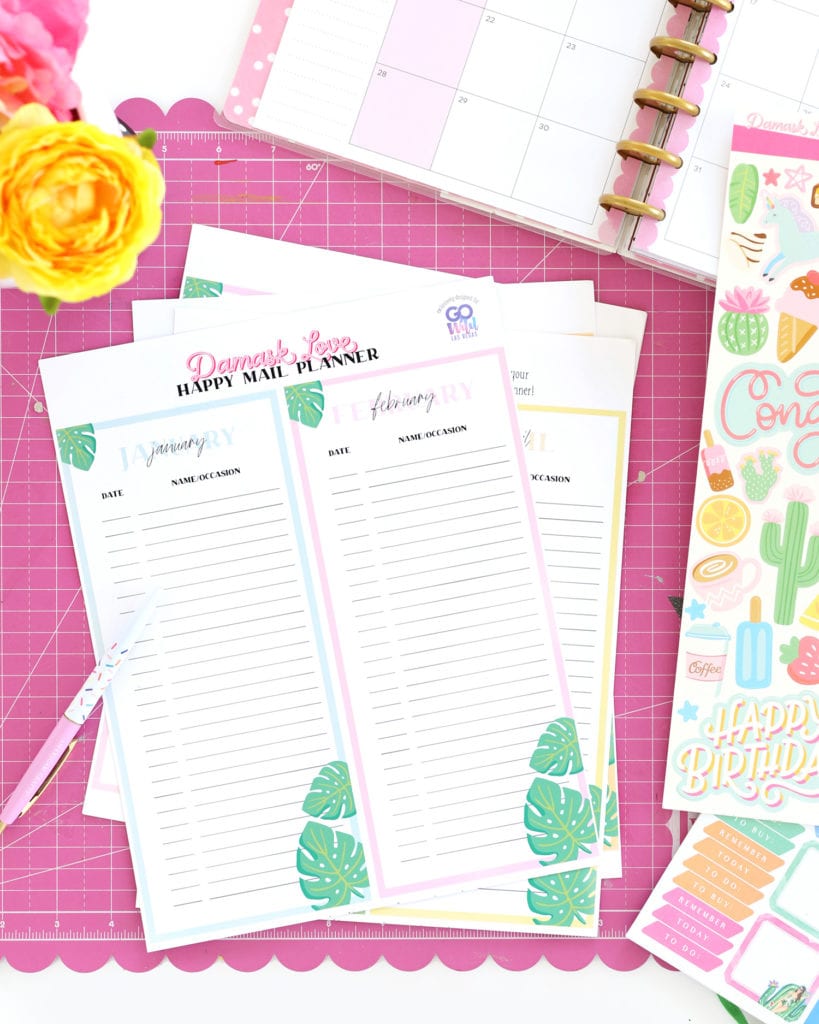 And now you might be curious about how the heck to use this amazing printable! Girlfriend, I got you! Damask Love is all about making things easy, so here we go…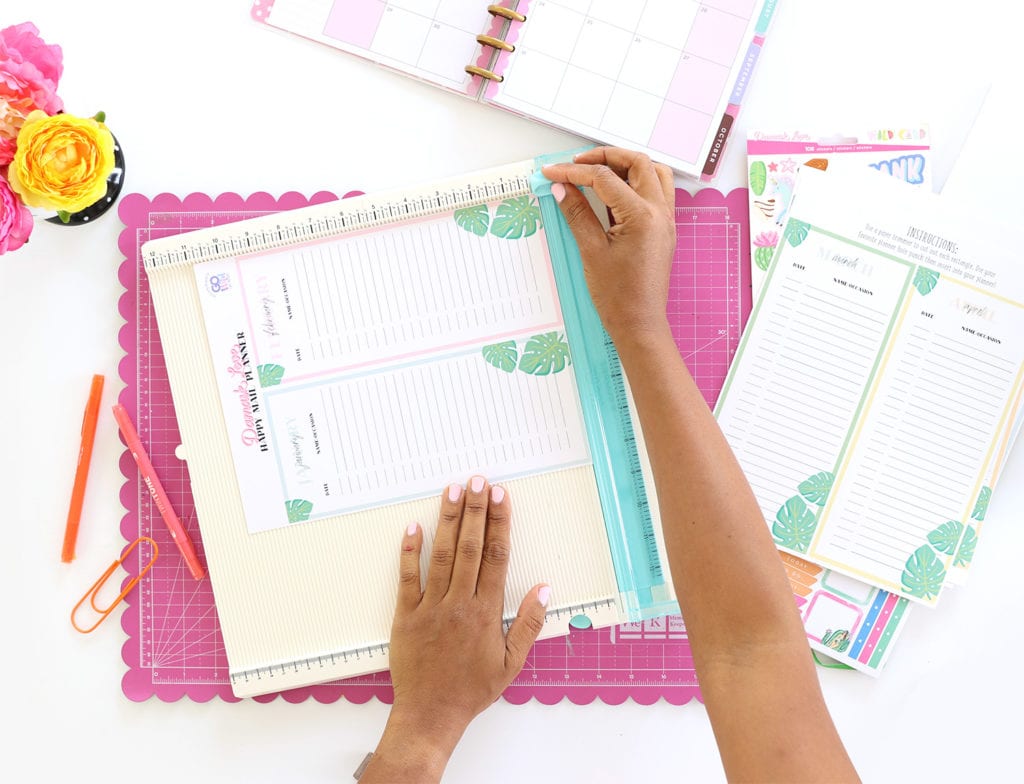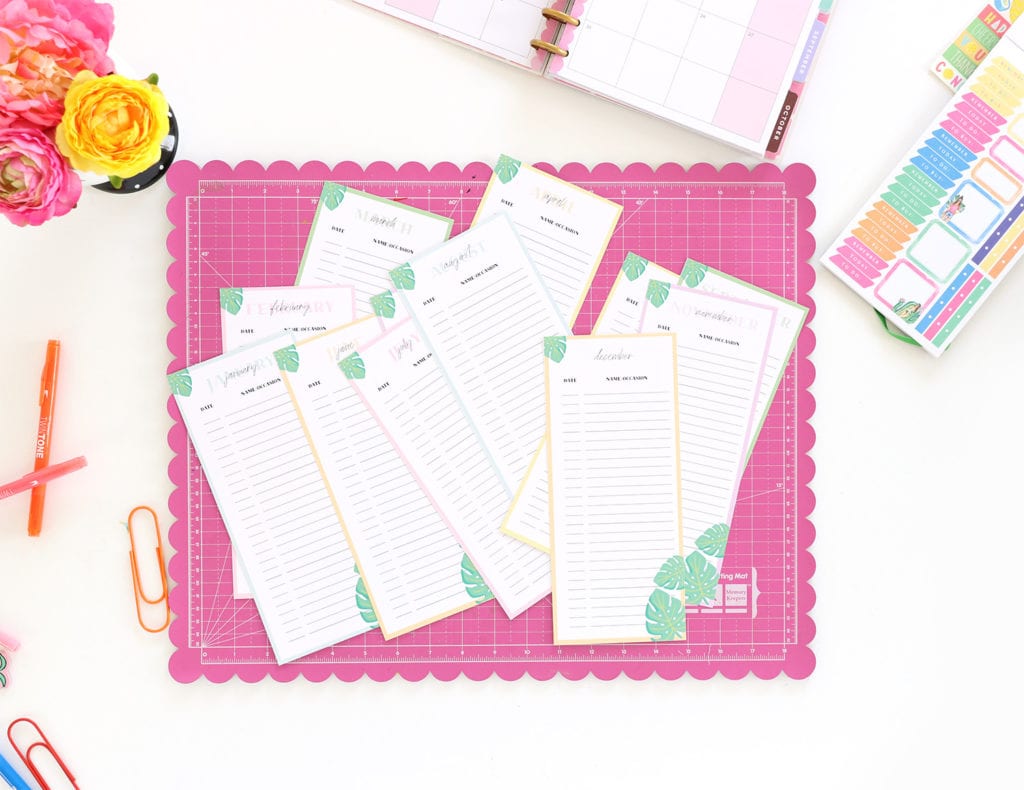 STEP ONE: 
Once you've printed out your celebration planner onto letter sized paper, use a paper trimmer (or scissors) to cut out each page along the border.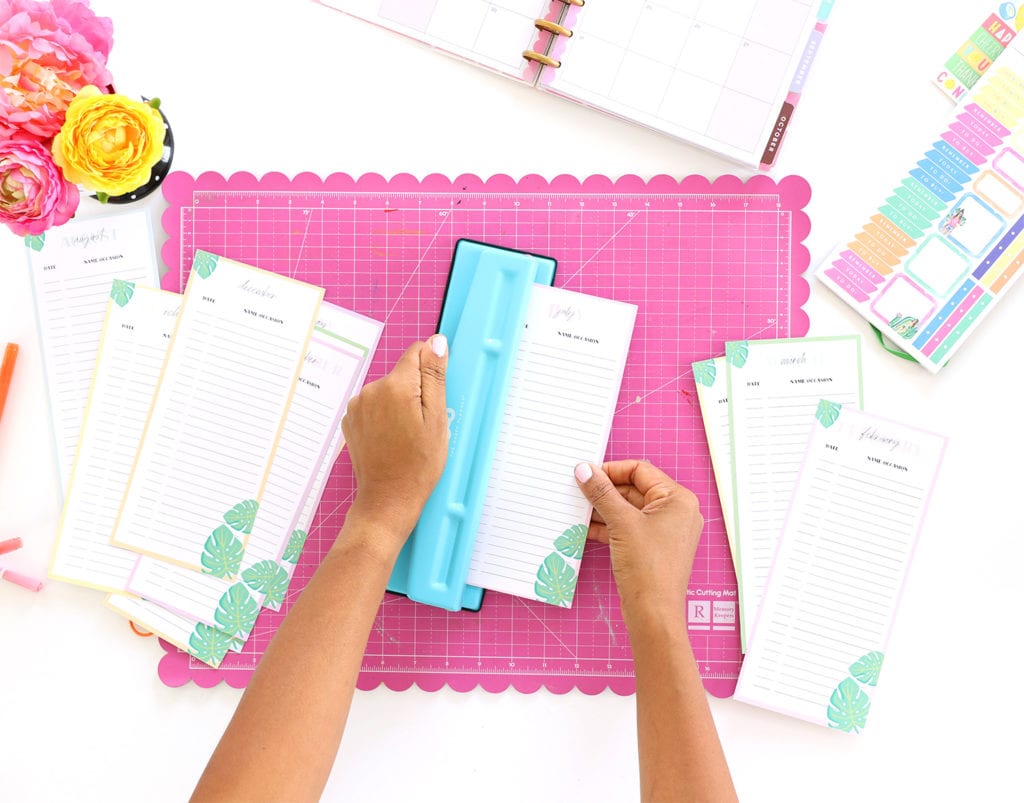 STEP TWO:
Use your favorite planner punch to create holes in the edge of your celebration planner pages. This way you can slip these right into your planner from year to year.