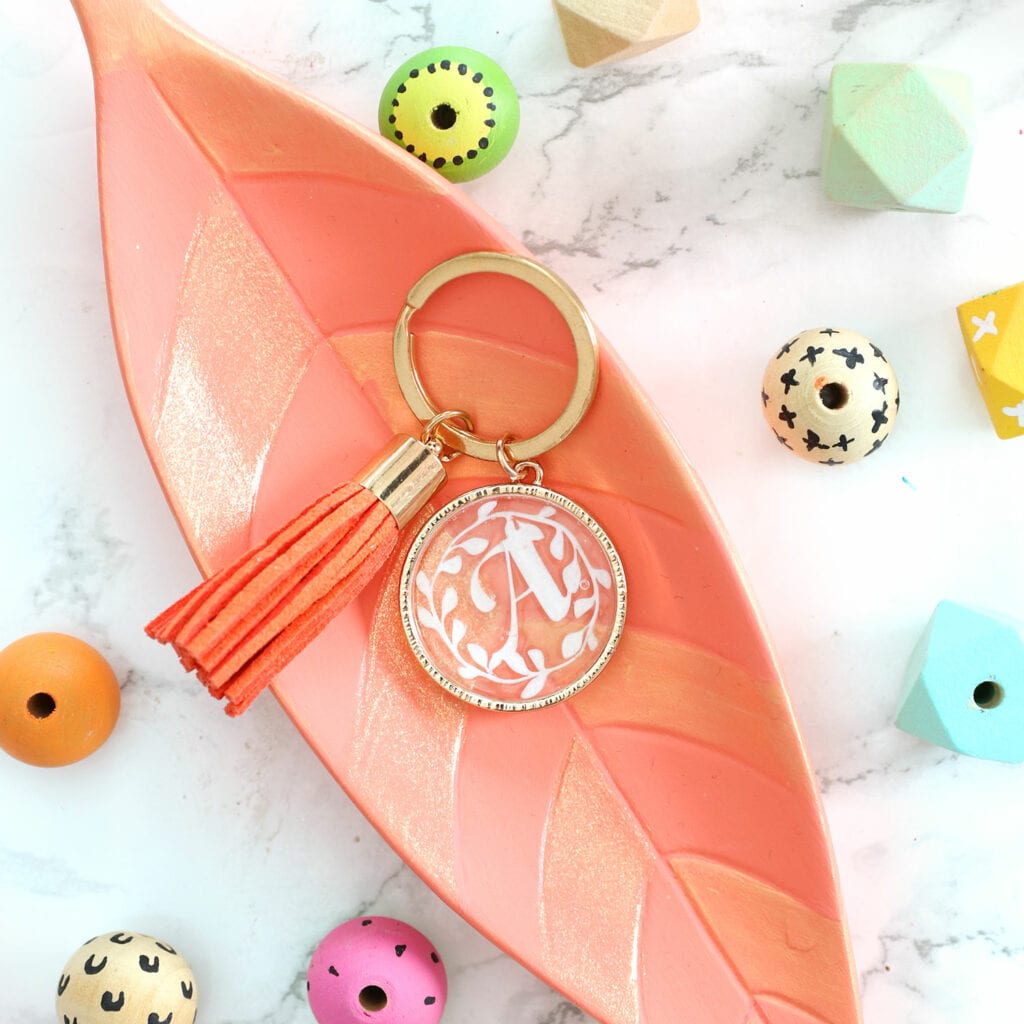 Remember when I shared this DIY resin keychain? It's one of the most popular projects I've ever shared! It's an awesome project…only one problem…the wait time! It's hard to wait 24 hours or more for an awesome project to be done!
Well – here's some fun news – there's a new line of UV Resin products by Hildie & Jo that are available exclusively at JOANN stores
UV Resin allows you to completely cure your resin project in just a matter of minutes. It's kinda like magic!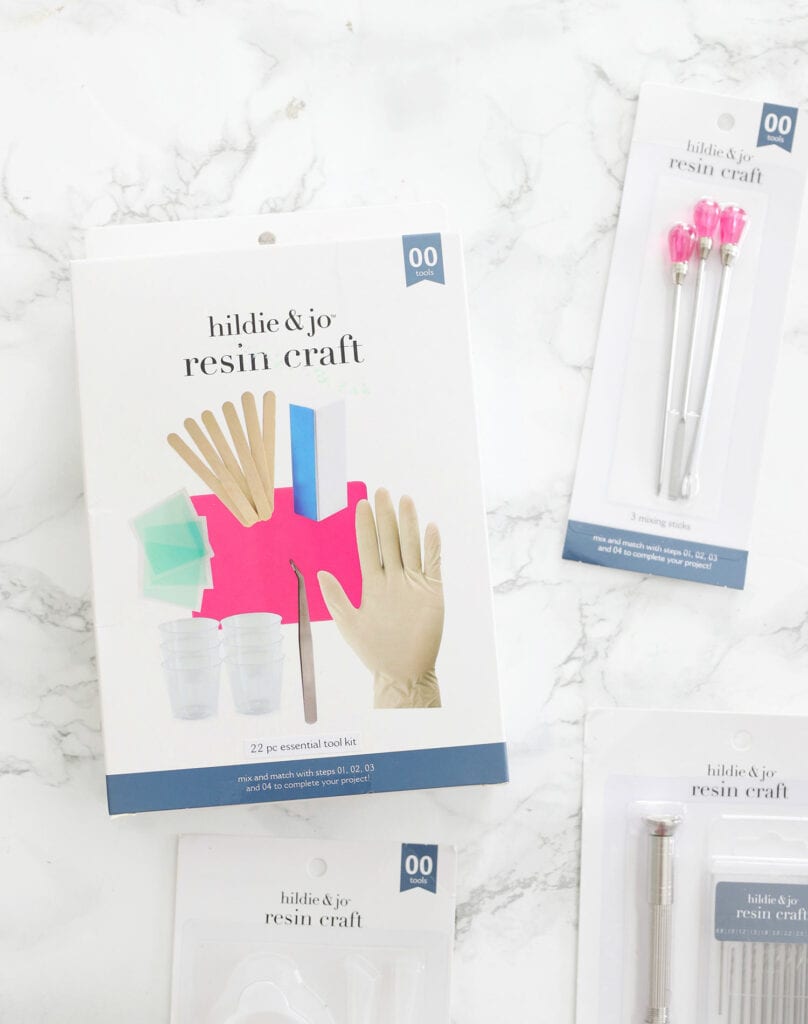 The Hildie & Jo resin collection is designed to be very easy to use! Each of the products are numbered from 00 to 04, which each number representing a step or tool you need in the resin crafting process.
Here's what each of the numbers mean:
00 = Tools like gloves, resin tape, cups and more
01 – Molds, there are SO many silicone mold shapes to choose from!
02 = Resin, the UV resin is made to cure in minutes
03 = Customize, add glitter, color, dried flowers and more
04 = Cure, use the curing lamp or curing flashlight
With these tools, I was able to create a really impressive monogram keychain in just minutes. Take a look at this quick video to see how easy it is!
Here's what you'll need to make this project:
TIP: To make the paper monogram in the center of the resin keychain, you have a few options:
You can cut a custom paper monogram using the Cricut Joy, which is what I did.
You can use a sticker!
You can cut a monogram from vinyl as well!
There are lots of fun ways to add customization to your UV resin projects!