It's no secret. I have a serious love affair going on with my Cricut Explore. I use it for everything and I'm on a mission to bring you into the fold. As a matter of fact, I'm selling off all my dies and stamps because I just don't need them or use them any more. I can cut everything with the Explore and I can "stamp" whatever I want using the Print Then Cut feature. Today's project is a combination of everything the Explore can do, coupled with the hottest new accessory in town – the almighty flair. You can buy flair or you can make it – I'm taking the DIY route and after today's tutorial, I think you'll join me.
DIY Flair Pins….here we come!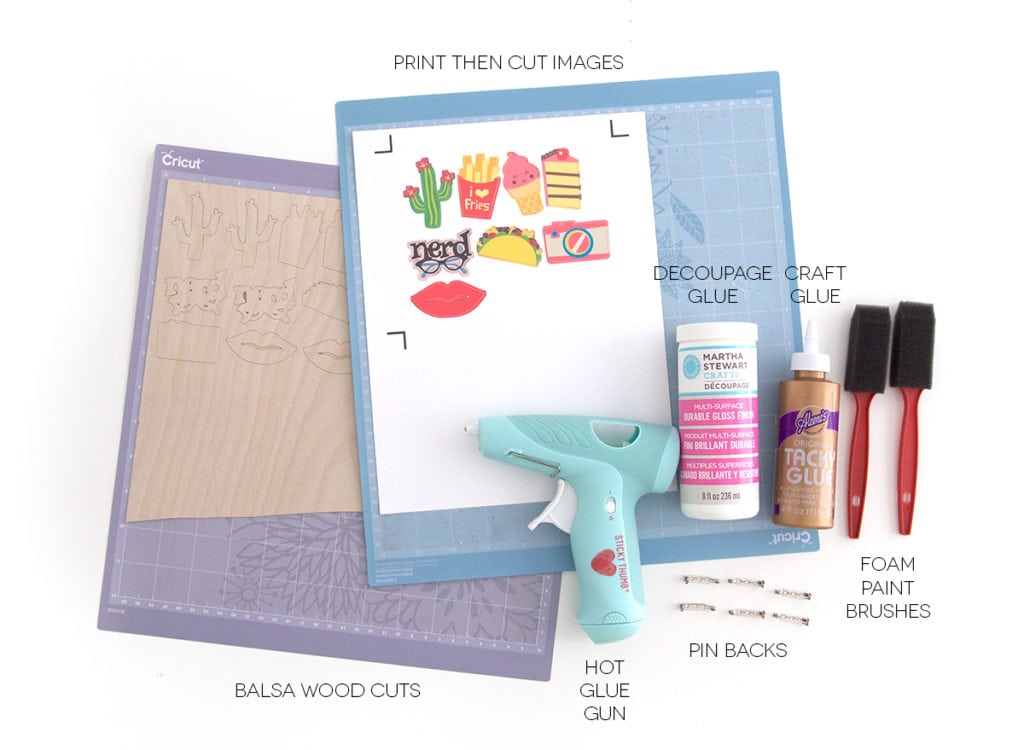 I've done all the heavy lifting for you in this project! You can access the entire cut file here in Cricut Design Space. Just cut the tan shapes from balsa wood and Print Then Cut the remaining images.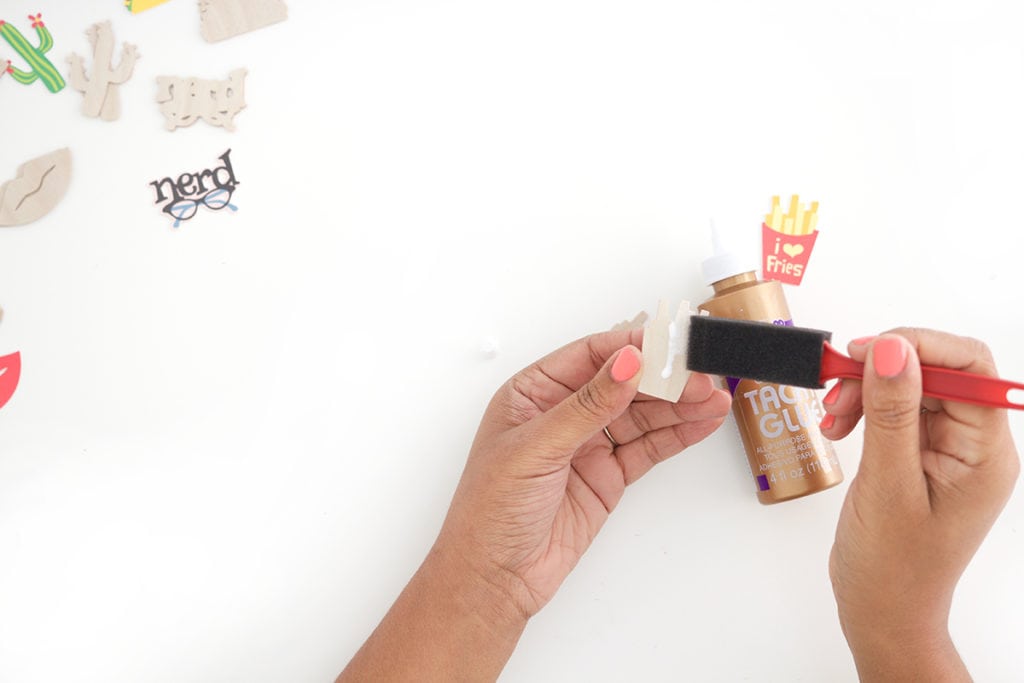 Once you've cut all your images, begin by gluing together the balsa shapes. Each flair pin uses two identical balsa wood shapes to create a sturdy backing.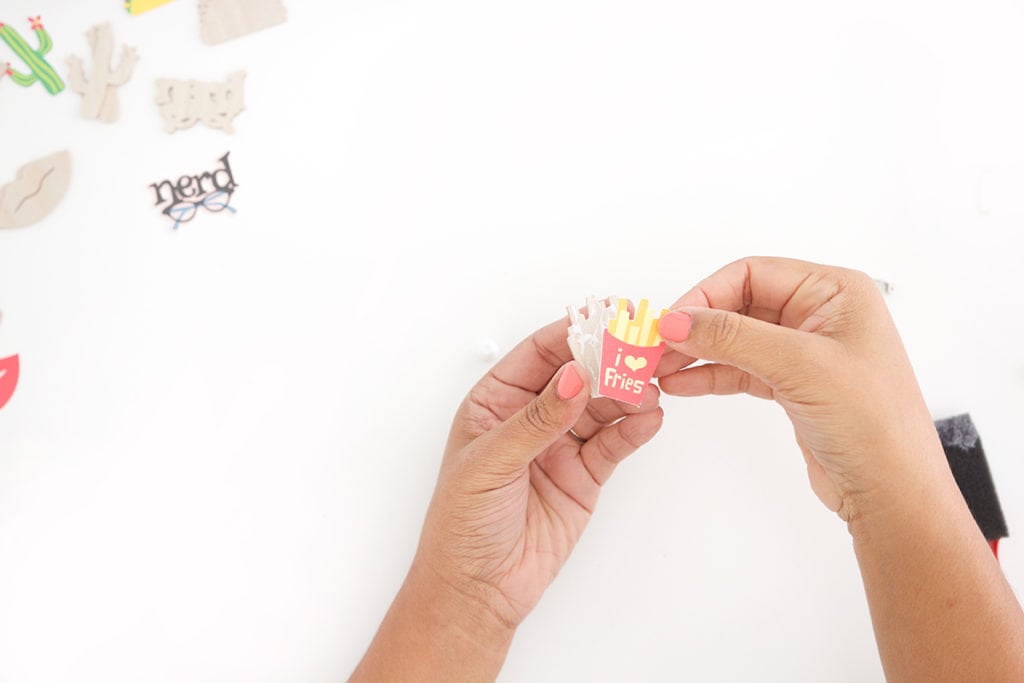 Next use craft glue to adhere the Print Then Cut image directly onto the balsawood shapes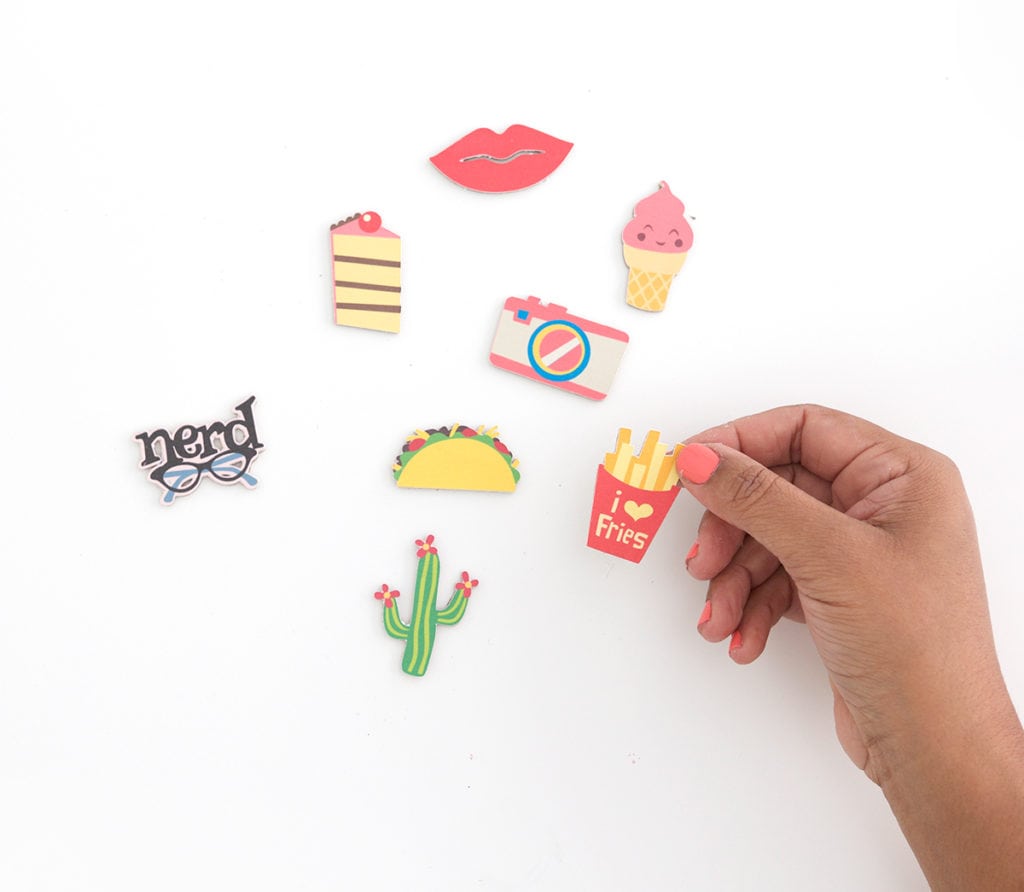 Repeat these steps with all of the images and you're almost there…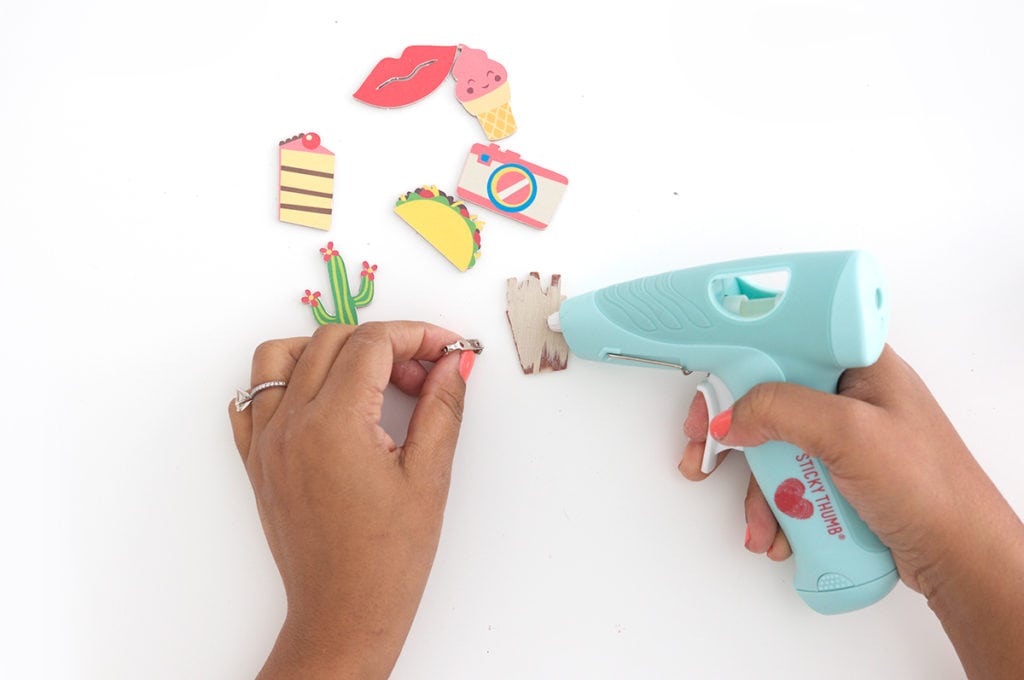 Use a hot glue gun to adhere the pin backs onto each piece of flair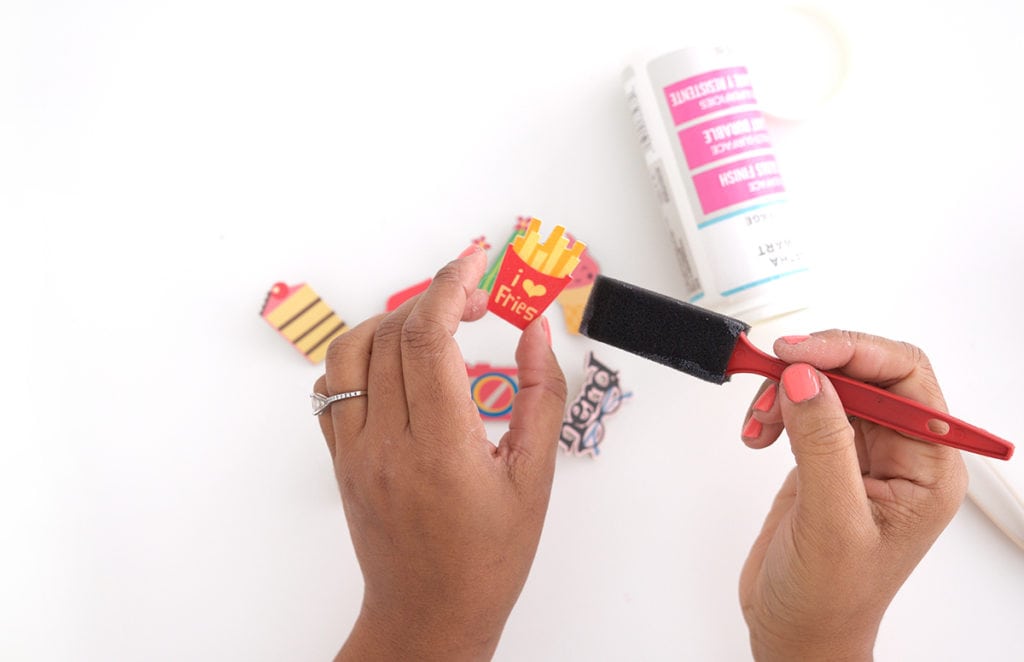 Use a foam brush to gently and quickly brush a very think coat of decoupage. This will seal everything. Since you're likely using an inkjet printer for this, too many brush strokes will cause the image colors to bleed.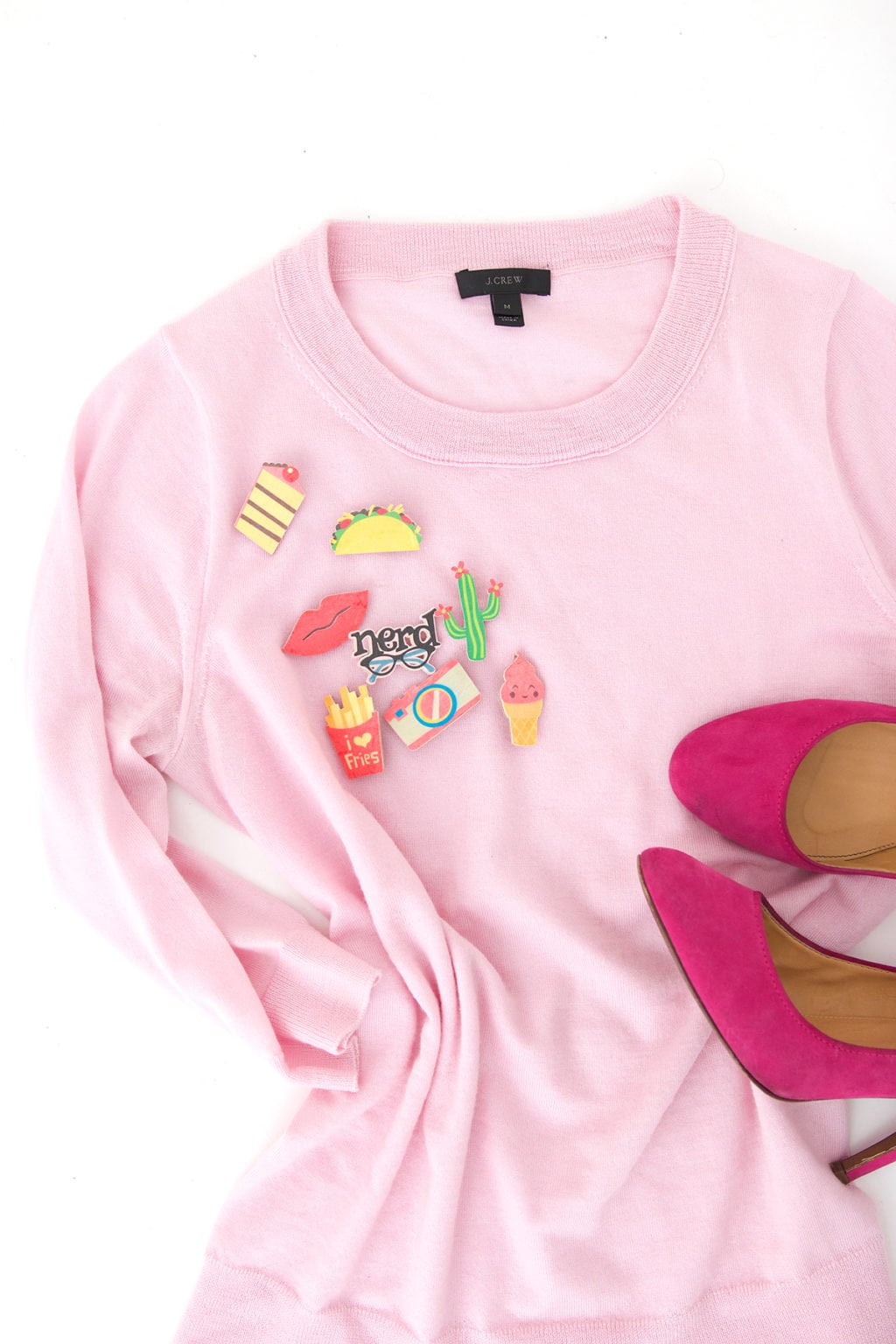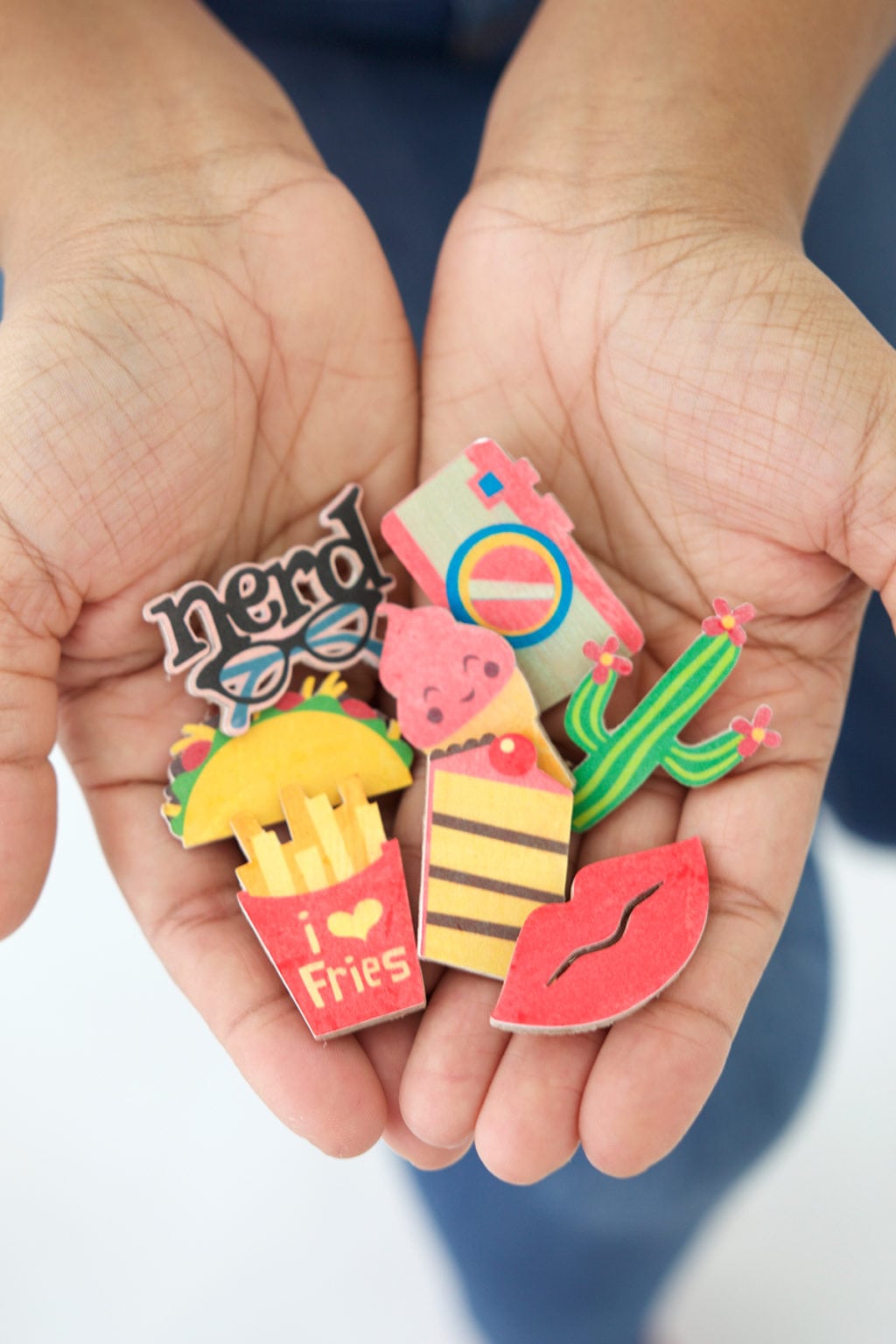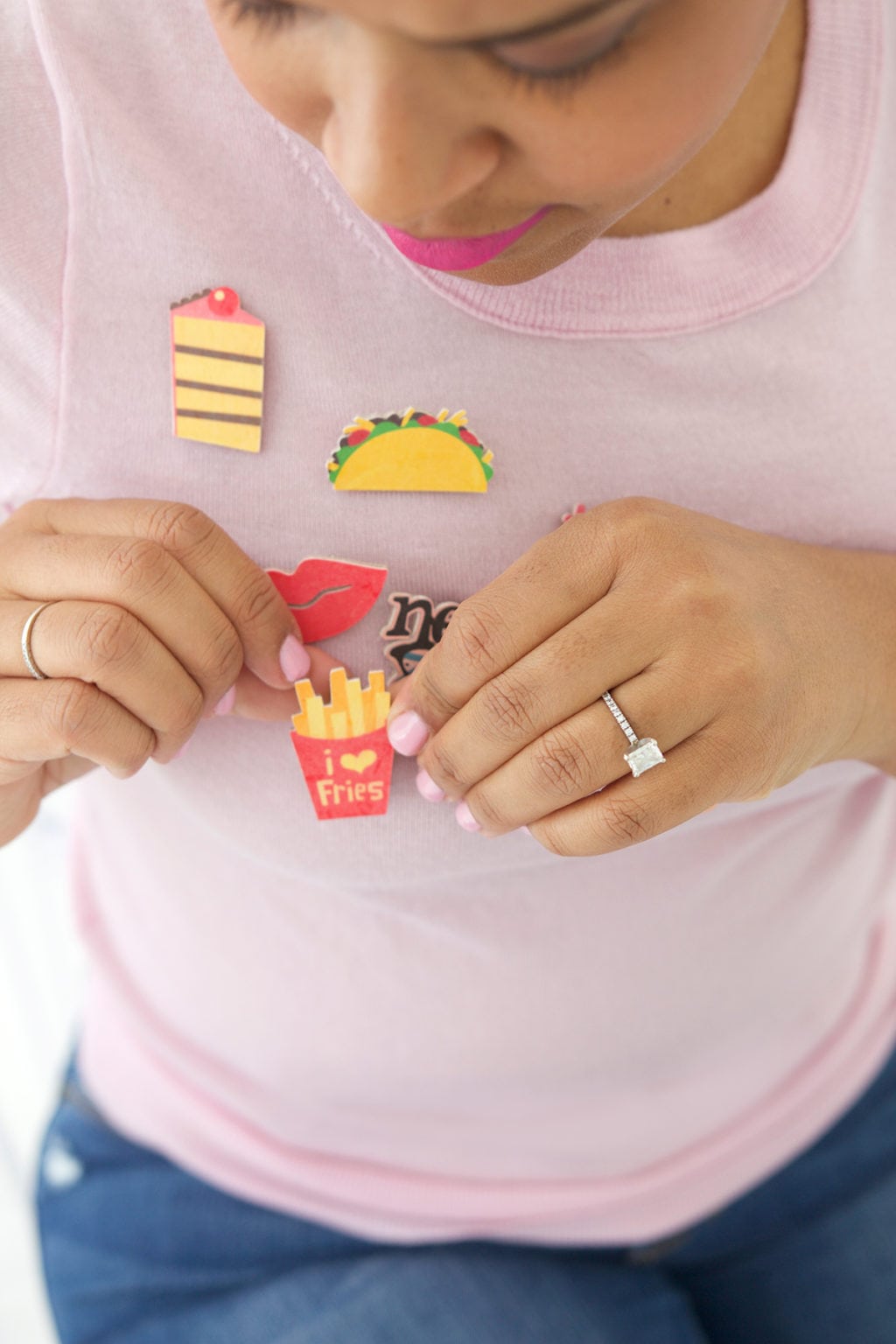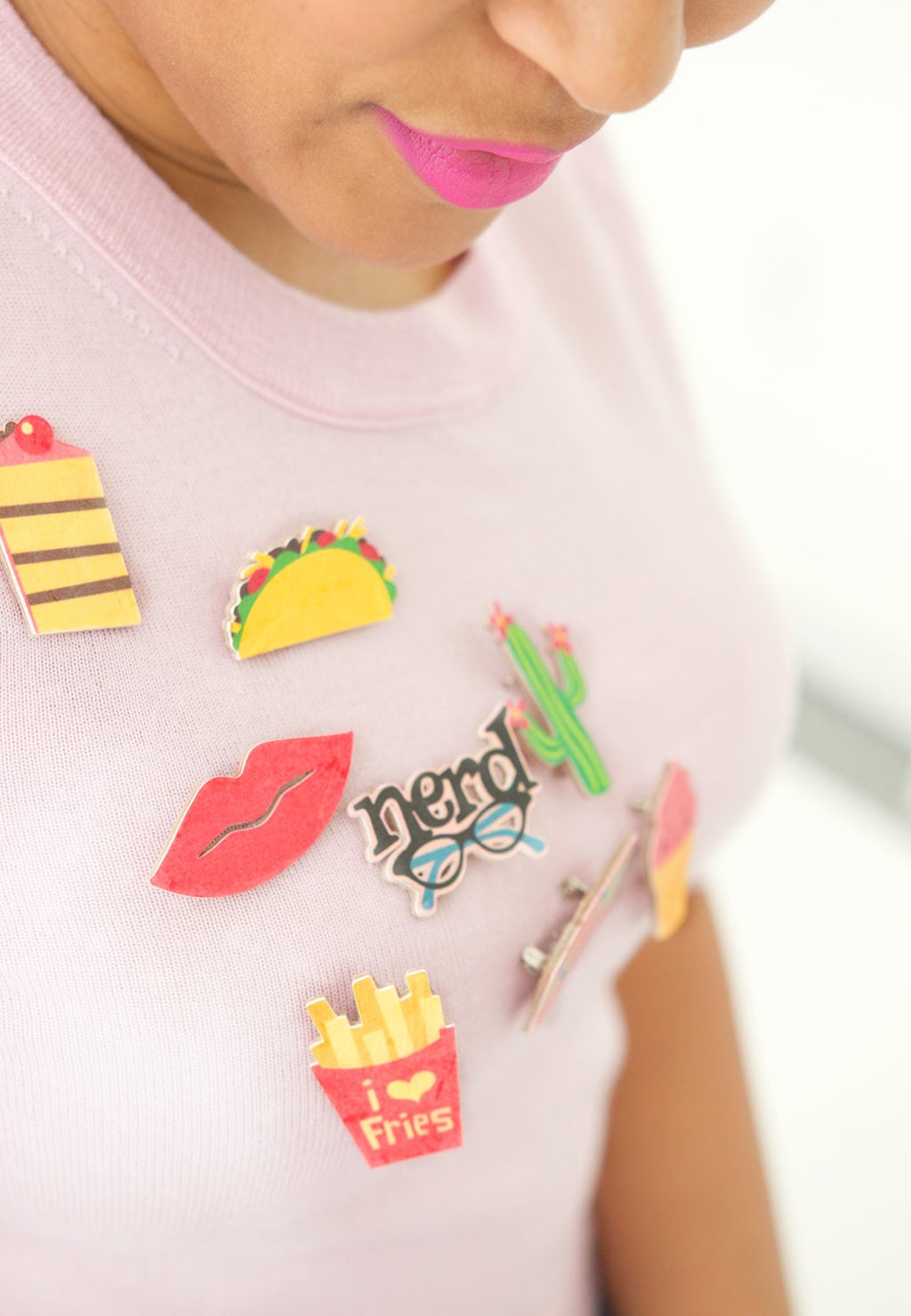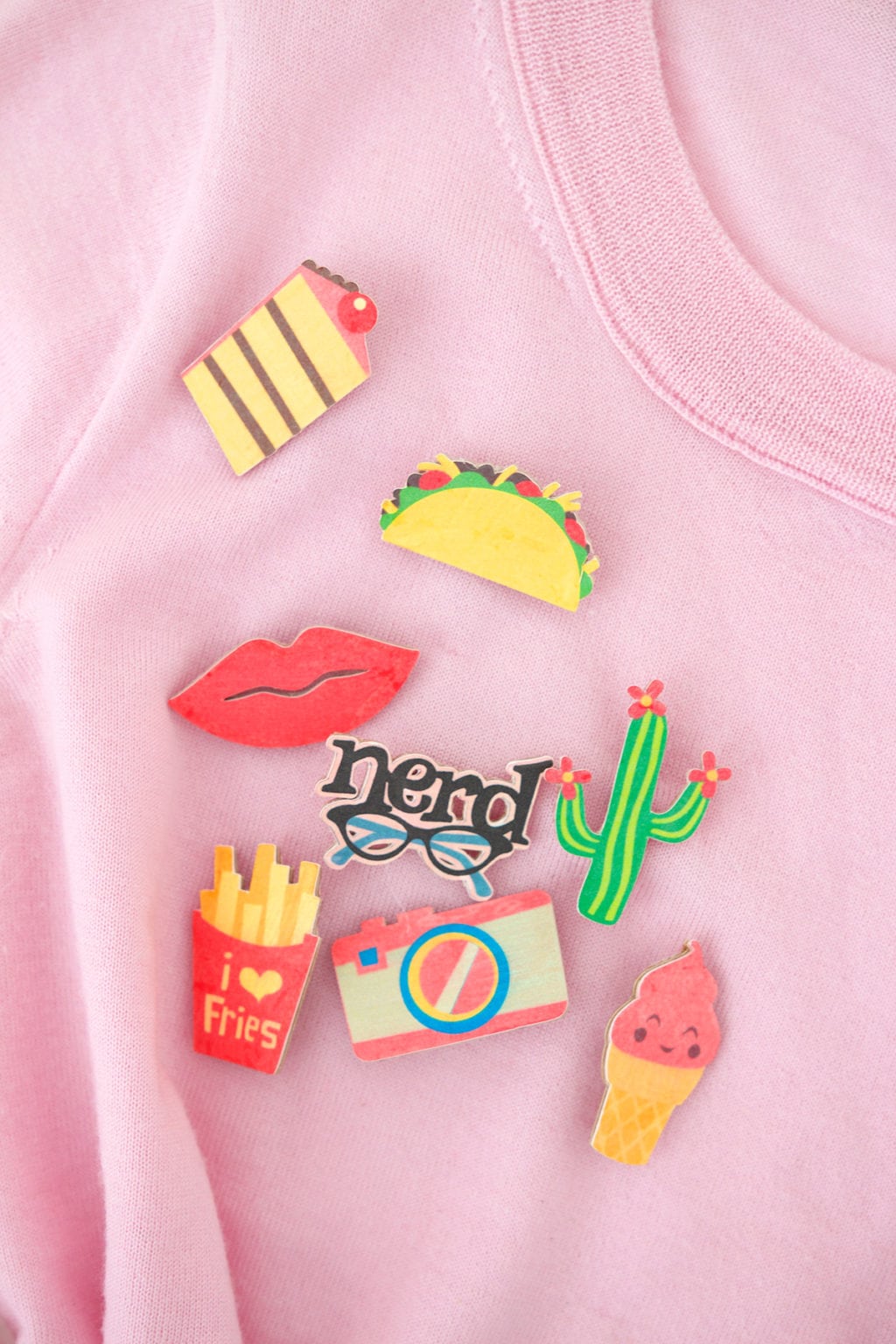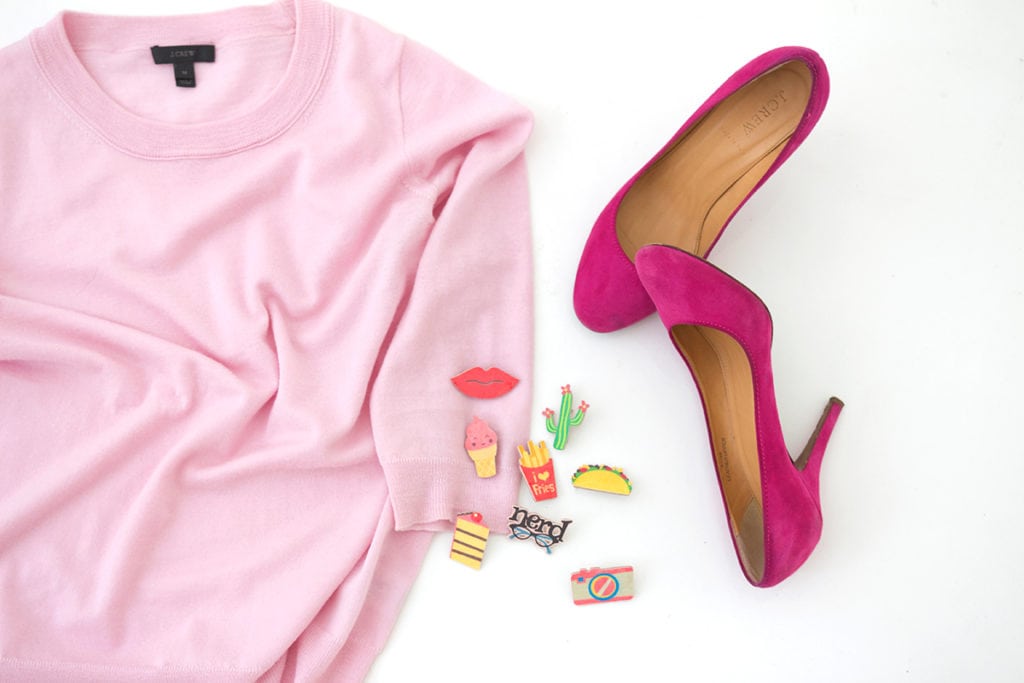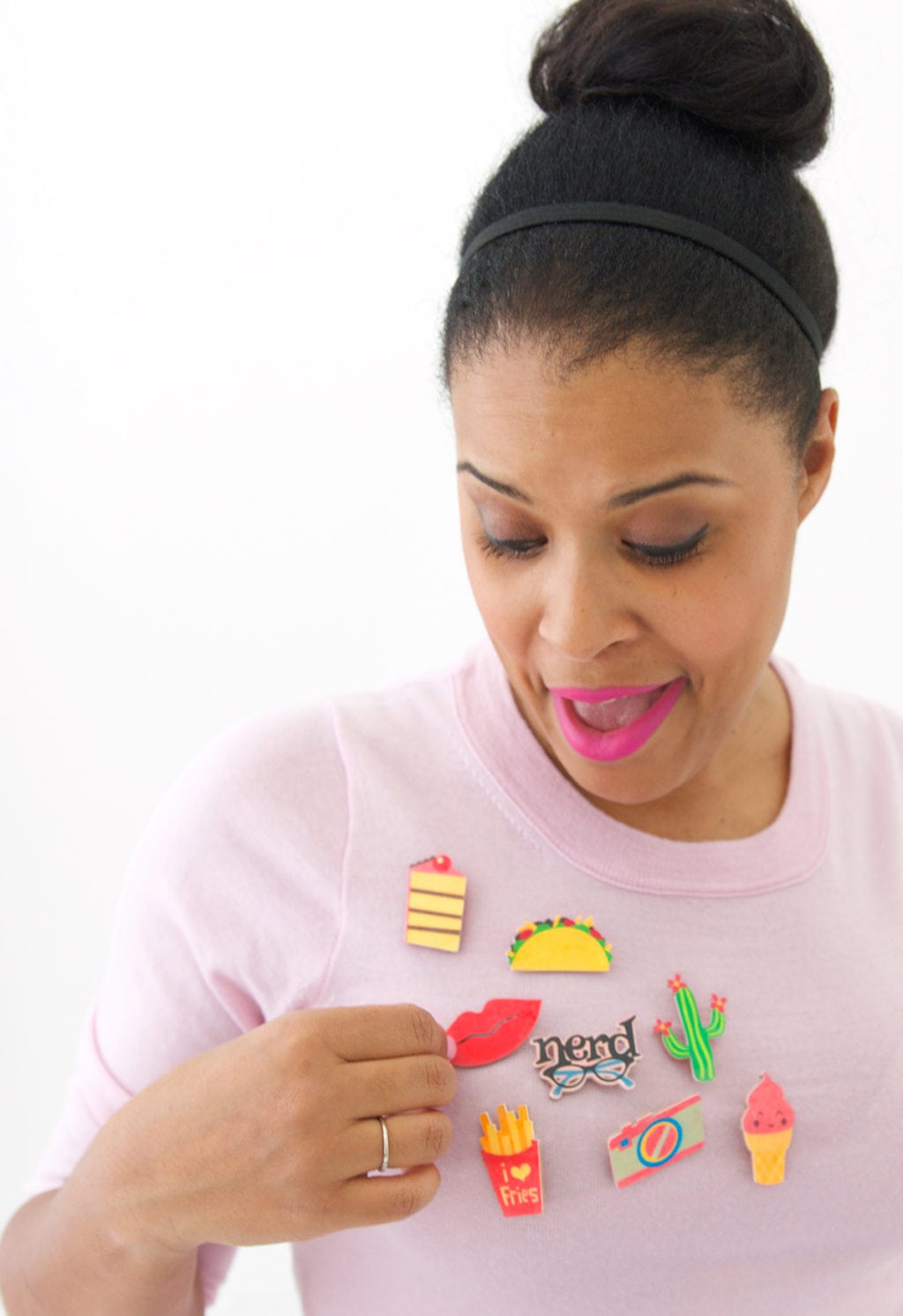 Are you ready to join the flair movement by making your own DIY Flair Pins? Which shape would be your favorite one to wear?
Photography: Michelle Brener Photography