"Things shouldn't match, they should go."
This is my fashion mantra.
This is also why I. Love. Color. Blocking.
So, when I saw the theme for this week's CAS-ual Friday, I could not let the week go by without playing along!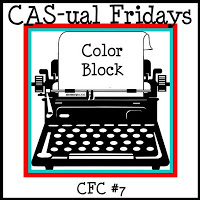 Color blocking with paper is a fun way to keep things super simple, and let the colors speak for themselves.
That is exactly what I did with this super simple card…well kind of super simple card…keep reading and I'll explain.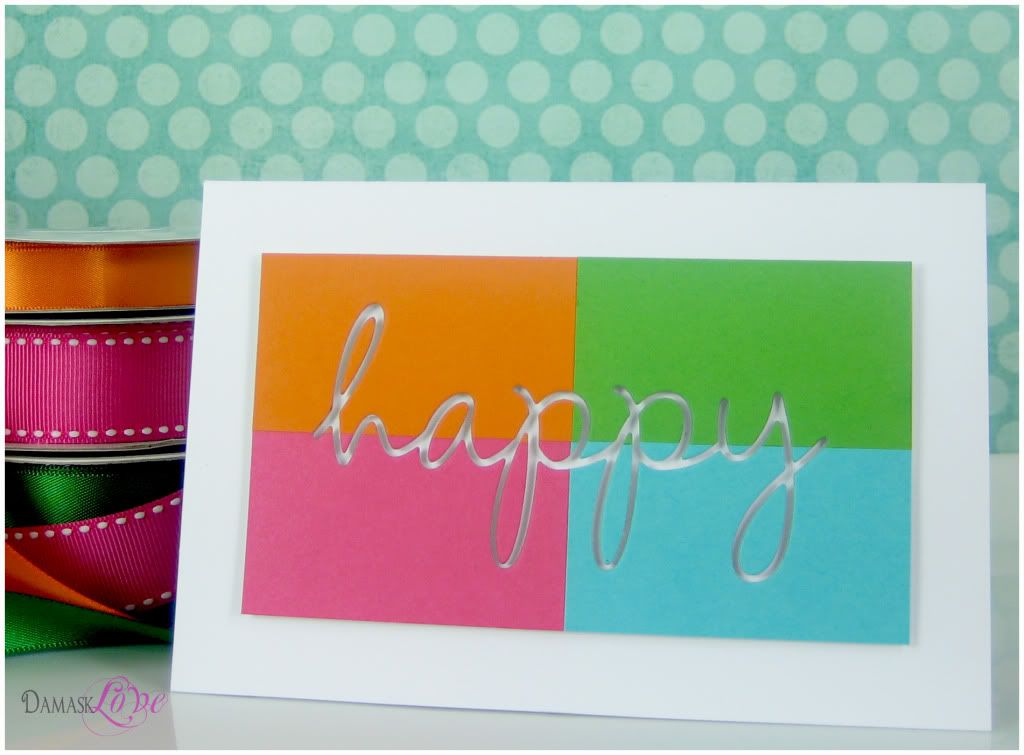 There is nothing terribly earth shattering about this simple card…so you'd think I could just sit down and make it in a few minutes. Not quite.
See, when I sat down to tackle this design, I had it all worked out in my head. I would cut out the colored paper, make a color blocked pattern, then run the whole thing through my Cuttlebug with this cute sentiment.
Well, I failed to realize that the negative image of this sentiment would result in gaping holes in the middles of the "a" and "p's" as well as the loops on the "h" and "y"!
The solution was simple enough. I used a pair of crafting tweezers to adhere those pieces back into their rightful places.
Not the most difficult thing to do, but I'd completely forgotten that step when I came up with this card design!
I kept the sentiment simple on this card, because my plan is to stamp a coordinating sentiment on the inside for whatever occasion might come up.
PTI's Wonderful Words Additions
set makes this super easy to do.
Perhaps it'll stamp "Birthday" onto the inside of the card. Or maybe "…to count you as a friend."  Who knows!? I love having this  as a versatile card that I can reach for at the last minute.
That's it for my color blocking (although I may be back later with another project for this challenge…so stay tuned!)
Thanks for stopping by for some Damask Love!
Supplies:
Cardstock: PTI (Hawaiian Shores, New Leaf, Raspberry Fizz, Orange Zest, white)
Other: PTI Wonderful Words dies