It's Group Challenge day for Clear and Simple Stamps and we're changing things up a bit!

Today we're all sharing our own stamped backgrounds using this month's newly released sets! I, for one, am super excited to see what everyone has created.
For my background image, I was inspired by this image that I found on the all-mighty Pinterest (which, by the way, is slowly taking over my life!)
As soon as I saw this, I knew that the 
Feathers
 stamp would be PERFECT for building this type of image!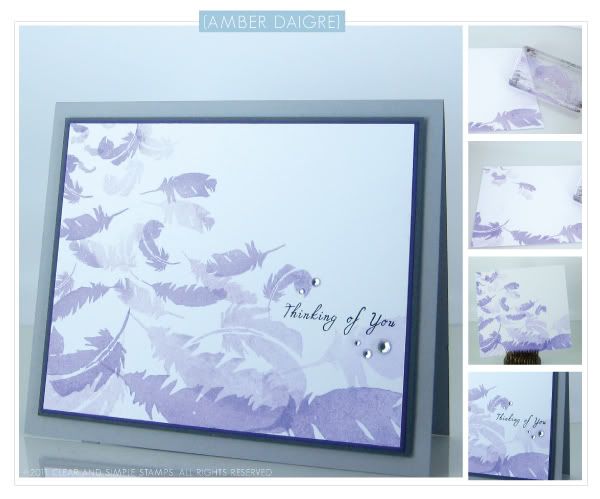 To build this falling feathers background, I started with a white layer for the front of my card. I anchored the shape of my background by stamping the small feather images in the top left corner of the white layer. Then I added the larger feather images across the bottom.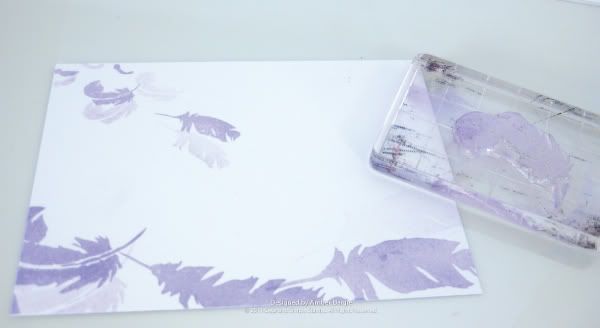 Tip: Use the "stamping off" technique to create shades of the same color. This will add depth to the one layer background.
The next and last step in building this border was to fill in the feather, keeping smaller ones near the top and larger images toward the bottom. This adds to the suggestion that they are falling.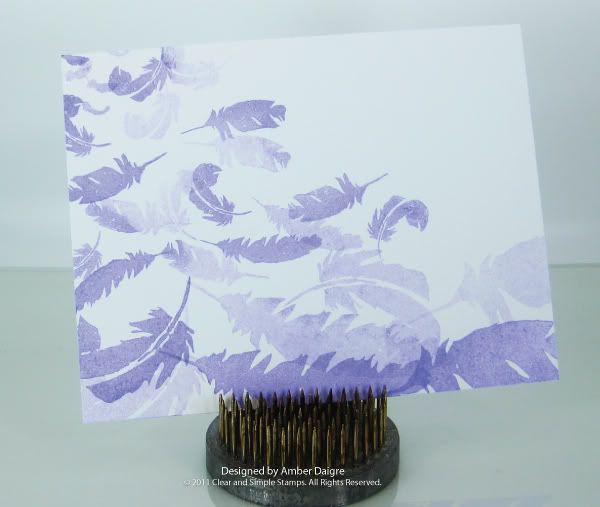 I am loving the Feathers set – it's very different from other feather stamps that I have seen! Also – I think this background would coordinate PERFECTLY with the
"Falling for You"
sentiment included in the Fall Studio stamp set.
Be sure to visit the blogs of the other DT members participating the Group Challenge! I'm sure you'll find tons of inspiration!
Have a great day and thanks for stopping by for some Damask Love!
Supplies:
Stamps: CSS (Feathers, Limited Edition Thinking of You Sentiment set)
Ink: VIP Purple, Perfect Little Black Dress
Cardstock: You're such a Graycious Hostess, A Blanc Check, Purplicious
Other: Adhesive Rhinestones (Michael's)