My husband's birthday comes at the same time every  year…but I'll bet you one million gummy bears and a bottle of rose that when his birthday rolls around this year, I'll realize at the last minute that I don't have card. I'll run to the drugstore and buy something …and perhaps pick up some gummy bears and rose while I'm there. Moral of the story is this: the "buy a birthday card" part of my brain is slightly faulty.  I just wish there was a way for me to have a bunch of great cards at my disposal.  Cards that I could print out from home. Oh…and if those cards were free…well that would just be awesome.
Turns out my card-hoarding dreams have come true and so have yours! Now that you've joined the Damask Love newsletter club, I want to reward your awesome decision-making with the last set of greeting cards you'll ever need! Our ultimate card kit is free…it's printable and it's filled with the most adorable designs ever. Oh! And did I mention – each card has a matching envelope liner?! Yeah. We thought of everything.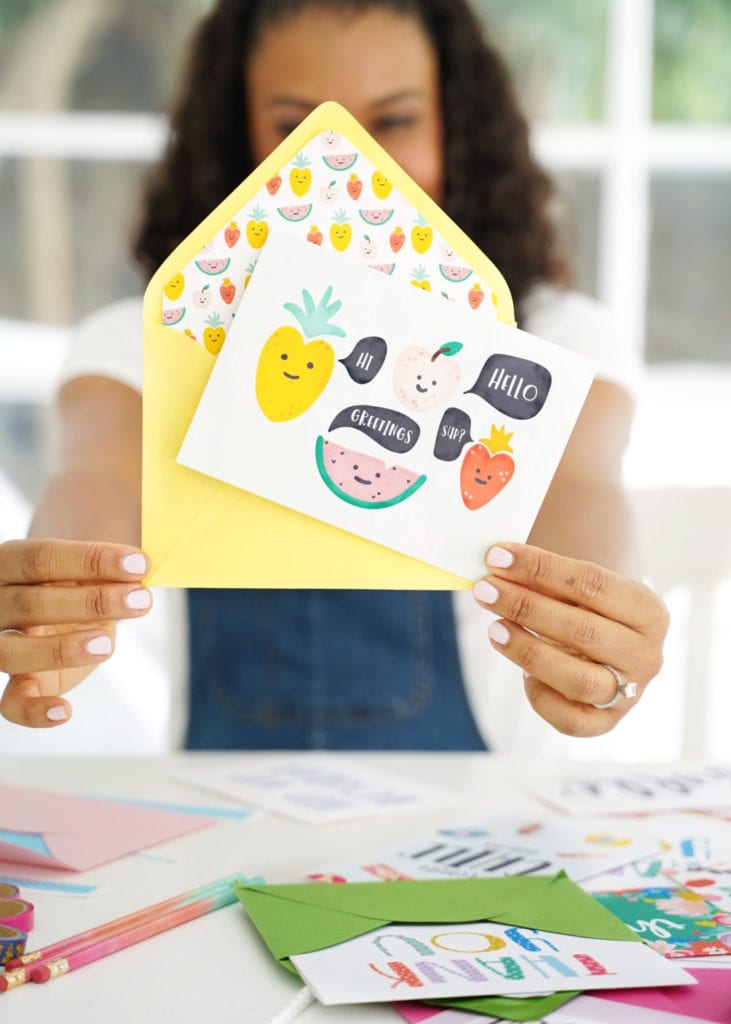 As far as I'm concerned, giving us your email address is the modern day version of getting your digits…and as such, I feel obliged to make this totally worth your while. So, to make sure we get this love fest off to a great start, I want to be 100% sure you know exactly what you're doing with your free set of printable cards. Join me for the next two minutes of your life and I'll show you just how easy it is to use these cards and envelope liners!

And since you're here, why not dive into a few more FREE printables from the Damask Love archives. These are some of my ultimate faves – Just CLICK on an image and you'll be transported to the magical land of more FREEBIES!