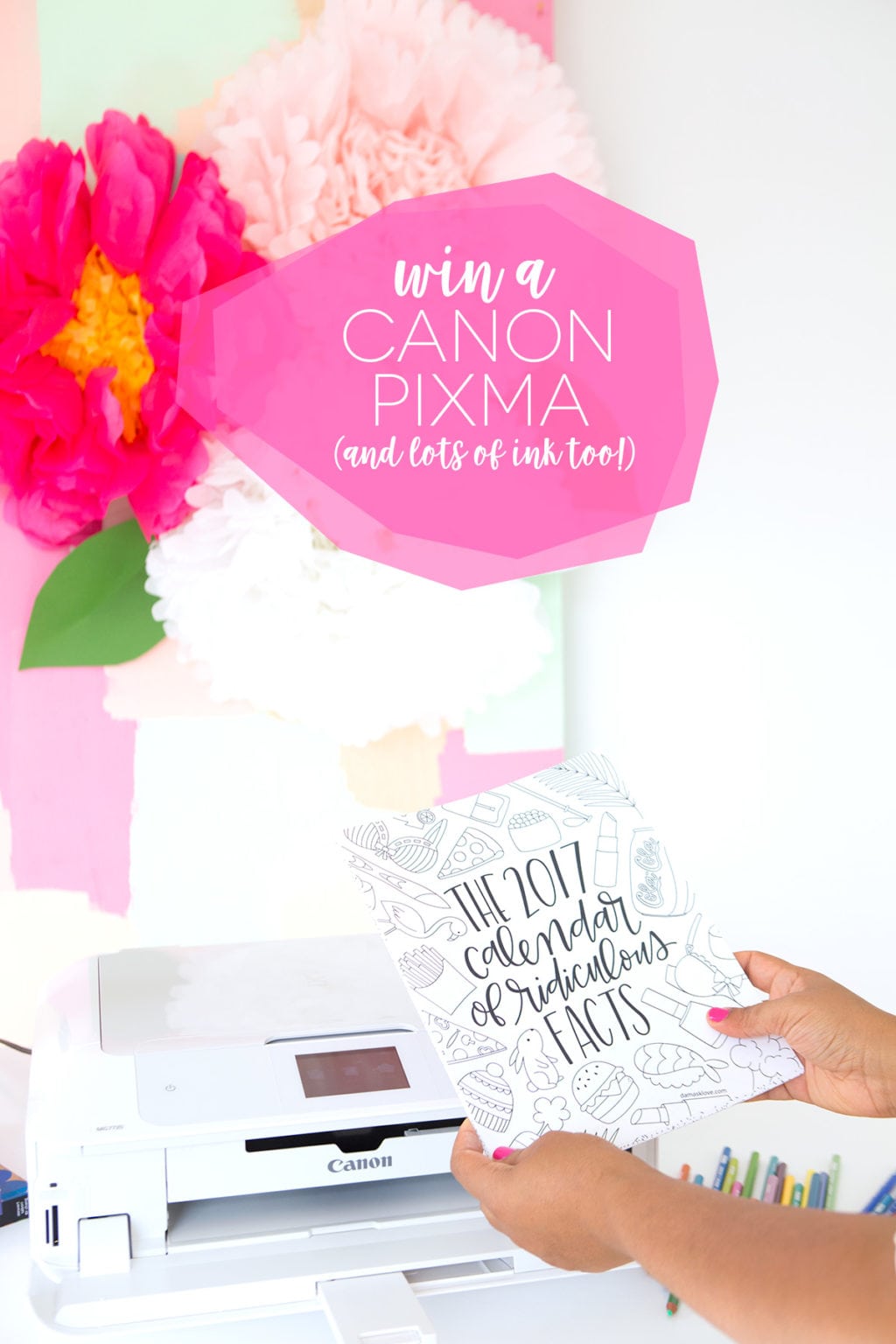 How the heck have we not done a giveaway during this holiday season?!
Today that changes! If you haven't already printed your 2017 Printable Coloring Calendar of Ridiculous Facts, do it now by clicking HERE and downloading it.
You have until December 31st to share a photo of your calendar on Instagram – either the uncolored or pre-colored version – doesn't matter!
Here are the rules  (brace yourself they're easy!):
Snap a photo of your 2017 Printable Coloring Calendar – either the uncolored or the precolored version
Post your photo to Instagram
Tag @damasklove and #CraftyWithCanon in your caption
That's it! How's that for the easiest contest in the history of forever. I can't wait to see how you're using the coloring calendar in your homes, offices…um…cars? Hey – I don't know how you roll and quite frankly, if you post a photo of the calendar in your car, I may have to give you a few bonus points.
Winner will receive a Canon PIXMA MG7720 printer in your choice of color along with extra ink. Winner be notified after December 31st, 2016.