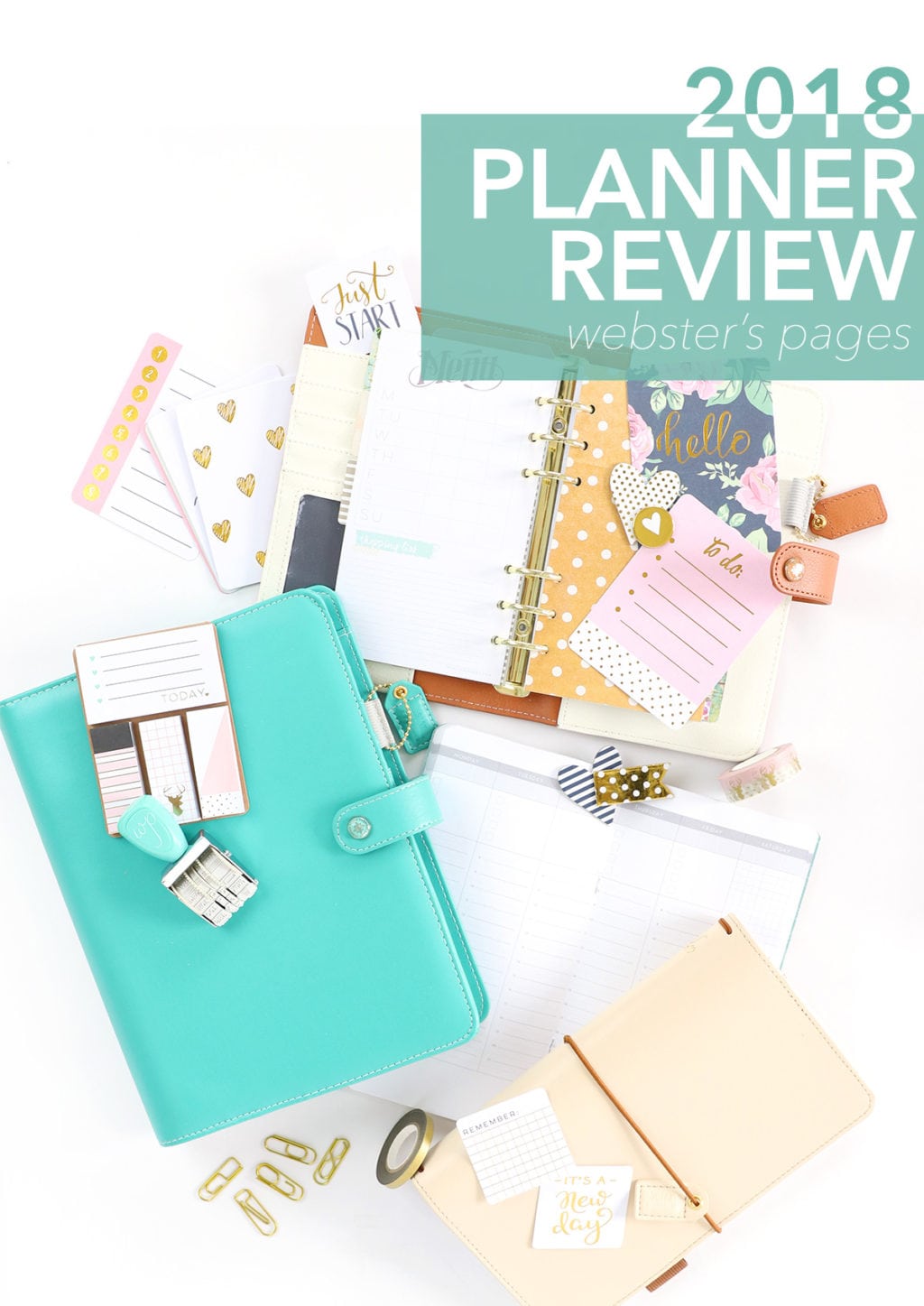 Use planners to organize, plan and tell the story of your life. Plenty of room for several notebooks, stickers and pens & many pockets to tuck in life moments.  Our Composition Planners contain a high quality notebook to write down your thoughts, take notes, get creative & document your life.

Crafters and memories keepers will fall hard for the Webster's Pages Color Crush Binder Planner Kits. They are packed with prompts and inspiration along with the necessary tools for planning your day, your meals and documenting your life. The Composition Planner is perfect for the experienced planner who want full creative control over the flow and contents of her planner. It also makes a pretty darned cute notebook/folder combo for school or work.
[ylwm_vimeo height="533″ width="800″ ]240949348[/ylwm_vimeo]
[ylwm_vimeo height="533″ width="800″ ]240949505[/ylwm_vimeo]

BINDER PLANNER KITS
The Webster's Pages Color Crush Binder Kits are available in two sizes: A5 and Personal. Because they are binders, you can add lots of elements to them without any trouble. However, this means you can easily turn your binder into a brick!  In my "oh-so-humble" opinion, the A5 Binder Kit is a little too big to carry with you everywhere. Once you've filled it with embellishments, paperwork, receipts, post its and more, it's going to be a hefty mamma jamma. The personal sized planner is much more manageable – but remember – you'll have smaller pages and less space to plan and take notes. It's totally up to you, but I'd go for the A5 size. Yes, it can be bulky and heavy but you'll be thankful for all the extra space.
COMPOSITION PLANNERS
Just like the binders, the Composition Planners have lots of room to add more goodies. The notebook cover measures 7.5 x 10″ , which is similar to a typical notebook. Unlike, the binder, the Composition Planners have a thinner, sleeker, notebook-like profile that make it a lot easier to tote around. Even filled to capacity with three composition notebooks, the entire planner can slide in and out of your tote with ease.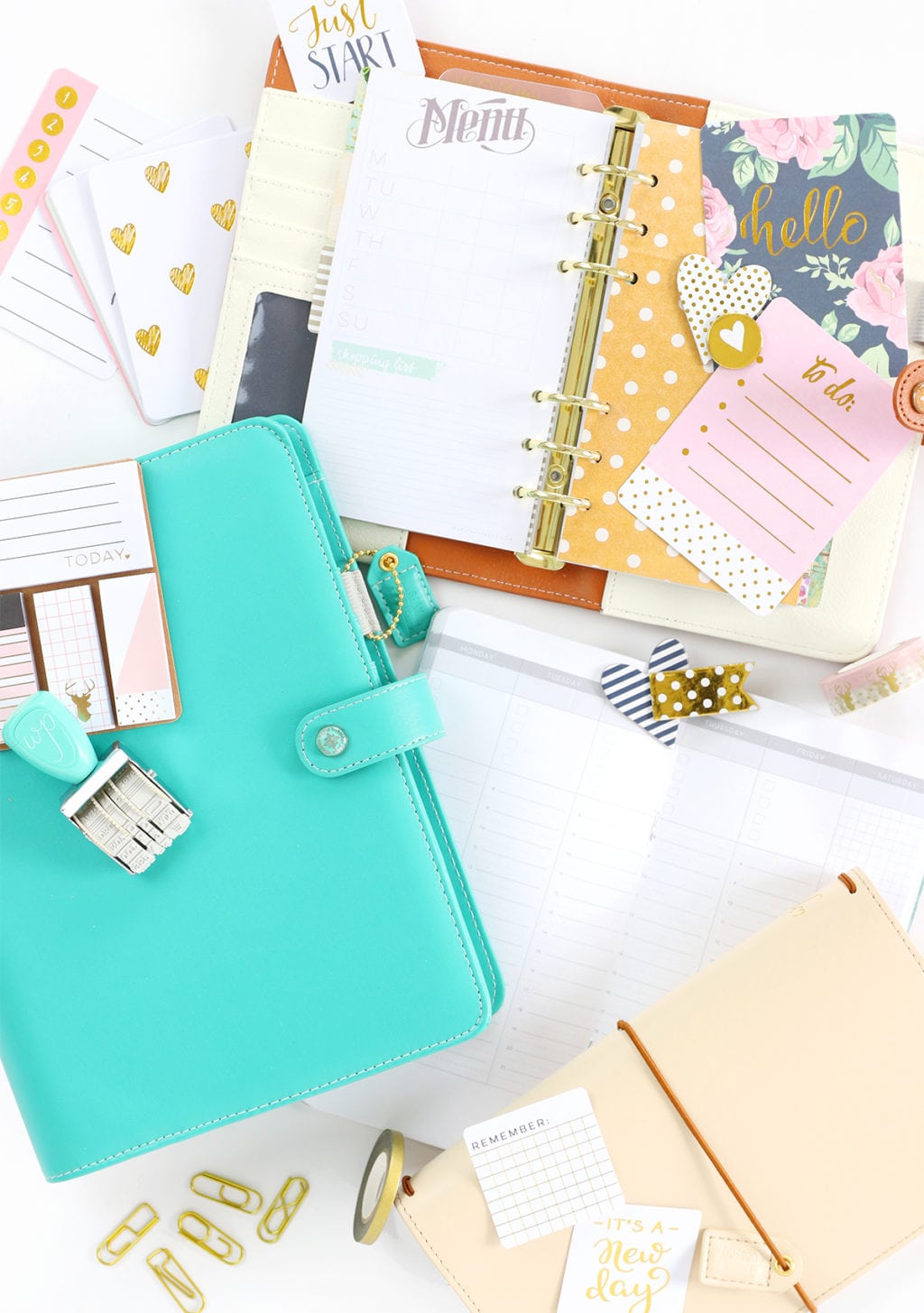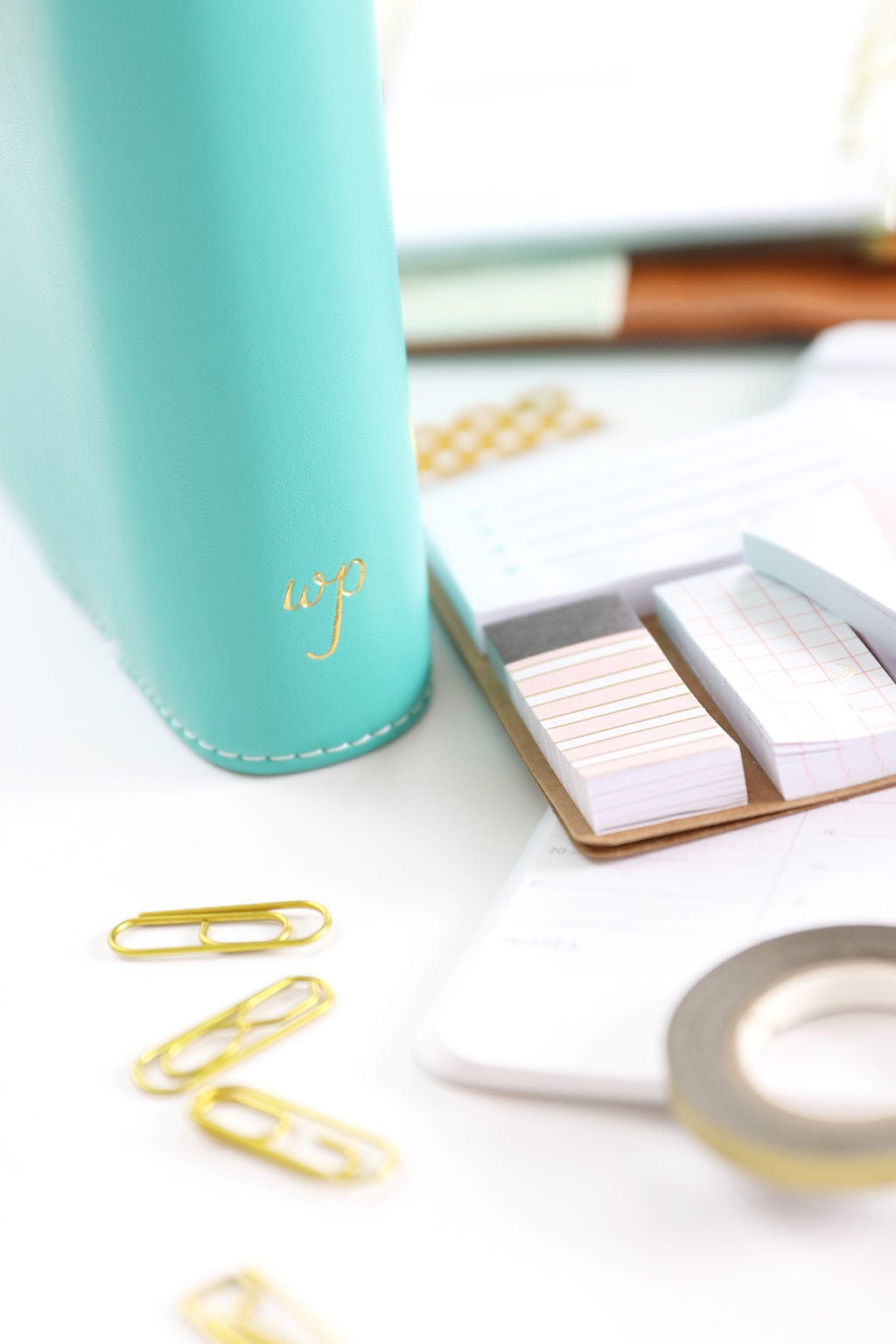 BINDER PLANNER KITS
The A5 Binder Kits retail for $54.99 but you can find them at a discount right HERE! YAY for savings! That means you can stock up on more planner goodies. The Personal Binder Kit retails for $34.99 but, again…you can find a great deal right HERE.
COMPOSITION PLANNERS
The Composition Planners retail for $35.00 which is an awesome price for a planner system. The notebook inserts for each planner retails for about $9.00

BINDER PLANNER KITS
Binder planner systems are great when it comes to customizing. You can add pages wherever you want, take out pages you don't need. Add some photos throughout your planner to bring in some personal elements. Now – while you can absolutely add your own flair to the inside of your binder planner, the binder itself is pretty standard. There's no option to add your name or initials. Thankfully, you have your pick of a TON of colors. My absolute favorites are Patent Pink, Summer Green and Navy Floral.
COMPOSITION PLANNERS
The Composition notebook planner gives you complete creative control over the layout and flow of your planner. You can create a bullet journal, a traditional calendar planner or just a notebook. My one complaint about this system is the Undated Calendar Notebook. As you can see in the video, all the months are grouped at the  beginning of the notebook, then the weekly layouts follow. I prefer a "month-week-month-week" layout which isn't an option with this particular notebook. The addition of tabs to the pages would be great to make it easier to navigate. You also have a range of colors to select from  – I love, love, love the Blush/Gold Heart one.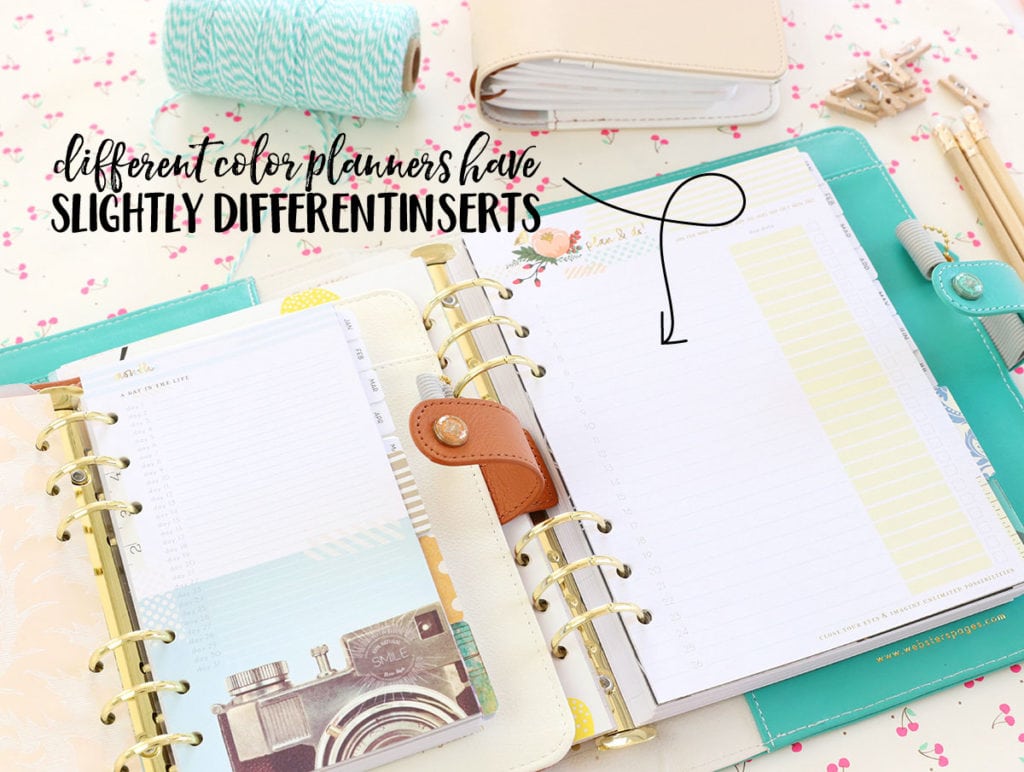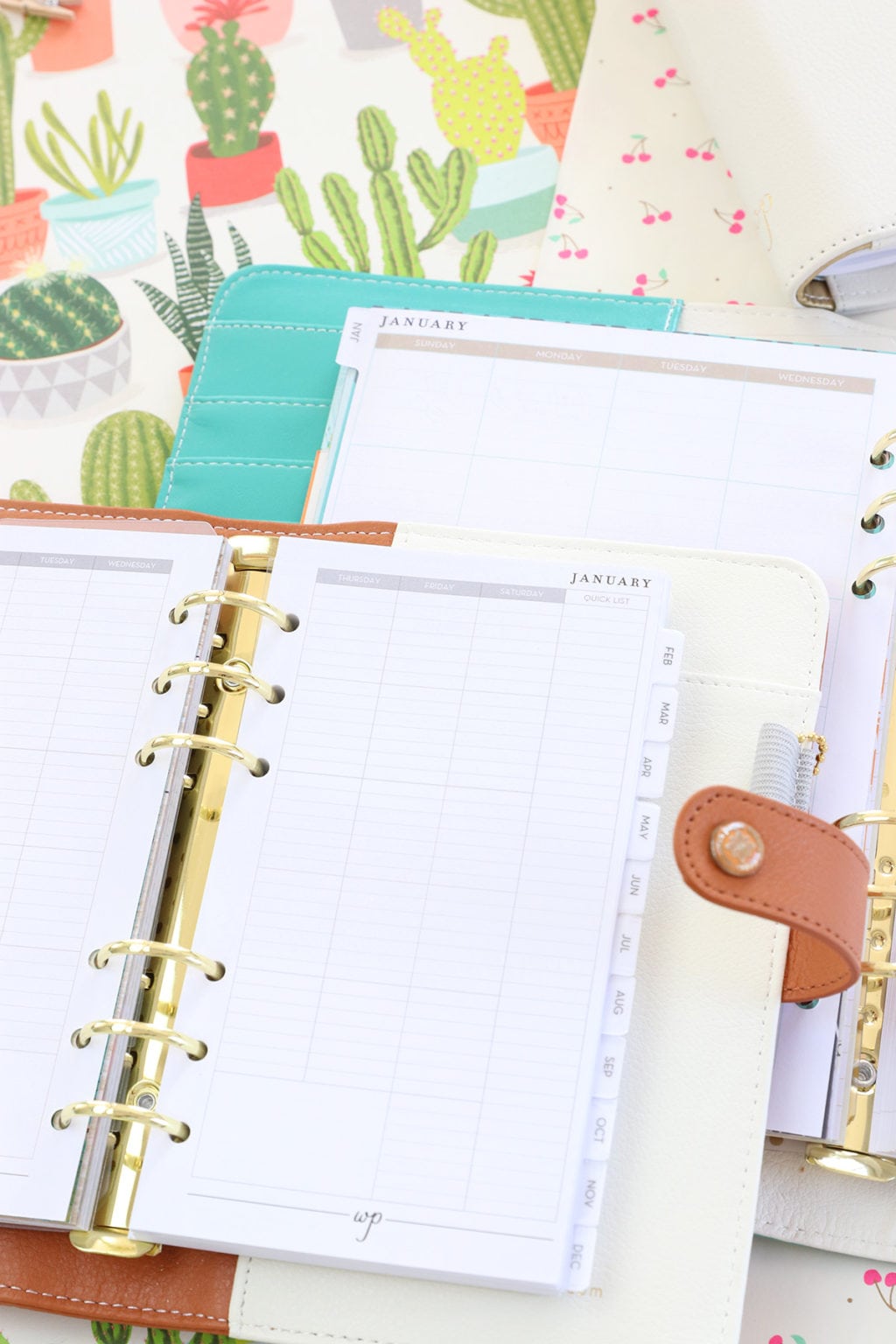 BINDER PLANNER KITS
If you are a creative girl and prefer a binder planner system – I really think Webster's Pages is the way to go. It's made with crafters in mind and has a lot of memory keeping elements. Your planner also serves as a scrapbook of sorts. Now – if you are a die-hard planner and want nothing to do with pretty embellishments, stickers, washi and patterned papers – you may want to find a more straighforward system (stay tuned!). Overall, I love the Color Crush Planners. The assortment of colors will make you happy each time you pull it out.
COMPOSITION PLANNERS
Of all the planners in this review, the Composition Planner has been a favorite of mine from the start. I love the simplicity of it and I LOVE a good notebook. It's completely versatile and can serve a ton of purposes in your creative live. Notebook, sketchbook, bullet journal, planner, to-do list – you name it and this notebook can fulfill the need. I truly think it's the kind of planner notebook that you should have …even if you already have a more traditional planner system in mind. It's a great accompaniment and a great addition to your desk.